snacks and starters are integral part of any cuisine. be it european, american, asian or indian cuisine. in india there are a variety of snacks that are prepared. the recipes and method of making some snacks differ from region to region. while some snacks are very popular all through out india. there are some snacks which are popular only in a specific region.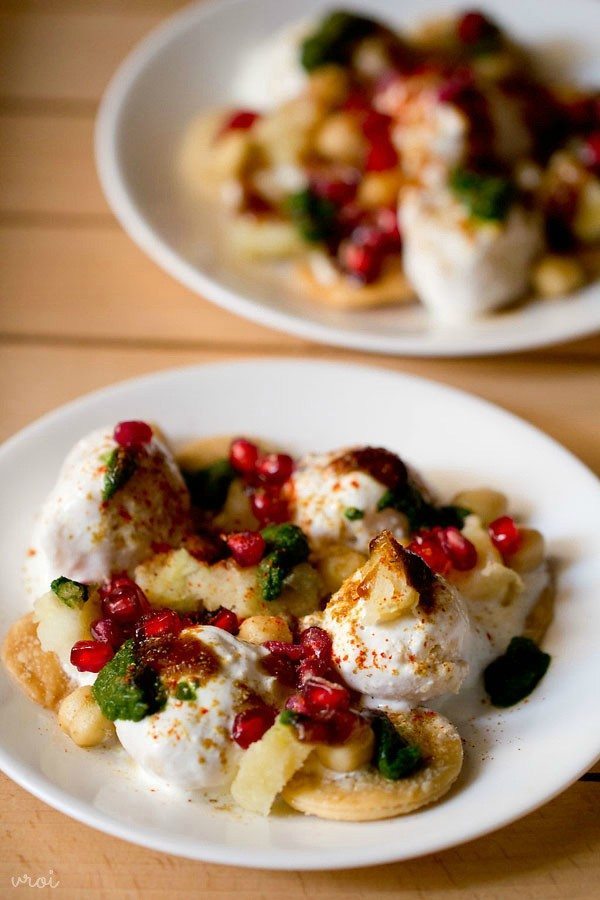 i have posted around 250 plus snacks recipes on the blog. here in this post, i am sharing collection of top 10 snacks recipes from the blog. these includes some snacks from indian cuisine and few from world cuisine.
you can also check these recipes collections:
top 10 snacks recipes
1. veg spring rolls recipe
a popular chinese snack of vegetable spring rolls. if you have the wrappers ready, then making spring rolls is not difficult. you can make the spring rolls wrappers at home or buy them from outside.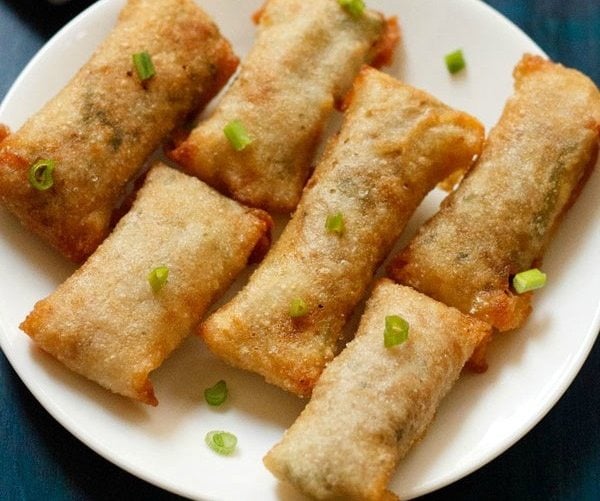 2. onion pakora recipe
onion fritters made with gram flour are a popular indian street food. it is one snack that is easy to prepare and tastes good too. you can also check paneer pakora and paneer bread rolls recipe. onion pakoras are usually served with some fried salted green chilies and a green chutney or sweet chutney. you can also check this collection of 23 pakora recipes.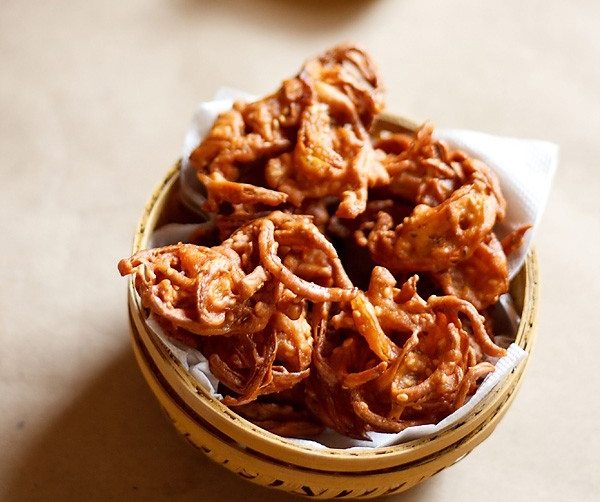 3. dahi vada recipe
popular north indian street food snack where lentil dumplings are dunked in a creamy whipped yogurt topped with spicy and sweet chutneys. dahi bhalla are slightly different from dahi vada. in dahi bhalle, papdis, boiled potato cubes & cooked chickpeas are added which add different textures, taste and flavor to the dahi bhalla.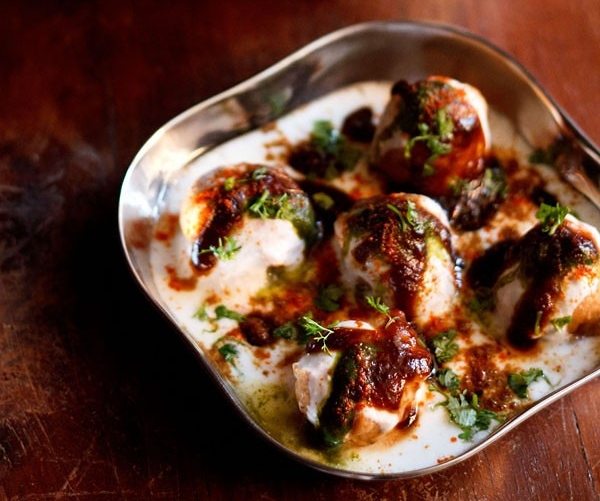 4. khaman dhokla recipe
khaman is a savory steamed cake made from gram flour. it is soft and fluffy, mildly tangy-sweet and a great snack anytime of the day. this is also an instant khaman dhokla recipe. other popular gujarati snacks are rava dhokla, methi thepla and khandvi.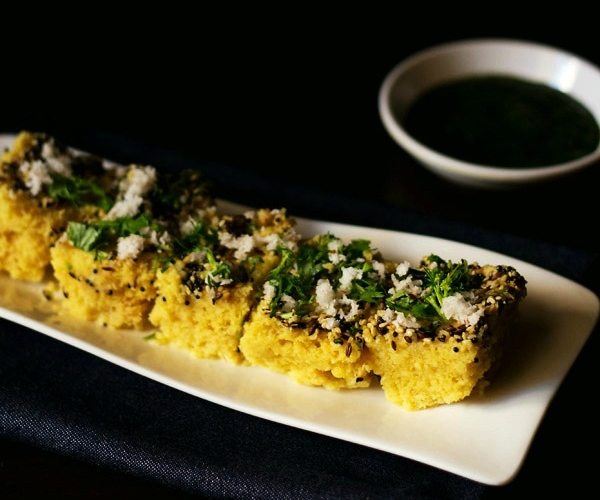 5. gobi 65 recipe
spicy starter snack of fried cauliflower florets. the genre of 65 recipes are pretty popular in southern parts of india. there is paneer 65 and aloo 65 recipe as well.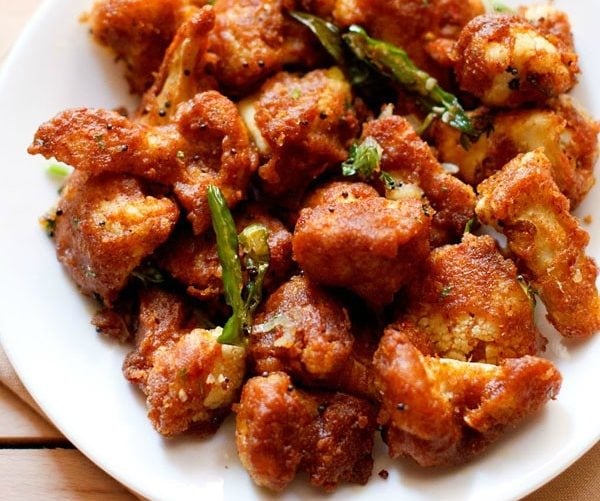 6. rice cutlet recipe
crisp and delicious rice cutlets made from left over rice. you just need cooked rice along with some boiled potatoes. add your spices. mix everything and then shallow fry or pan fry the cutlets. other variation of popular cutlet recipes on blog are mushroom cutlet, corn cutlet and veg cutlet recipe.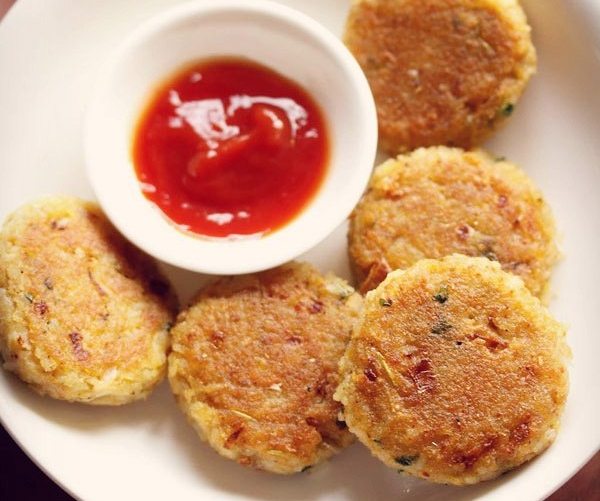 7. chana dal vada recipe
popular crispy & crunchy fried snack made from chana dal, onions and spices-herbs. another similar and equally popular snack is this masala vada recipe. i have also shared mix veg dal vada recipe.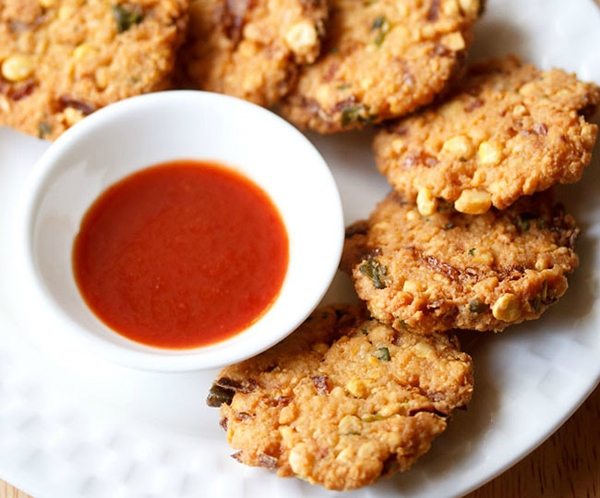 8. garlic bread on tawa recipe
a super easy recipe of making garlic bread on a tawa or frying pan and without the oven. you can also check this delicious vegetable toast sandwich recipe. its an popular street food in mumbai.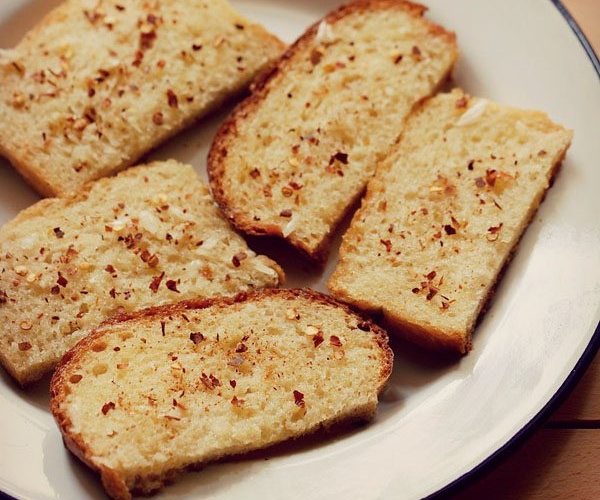 9. bread pakora recipe
bread coated with spiced gram flour batter and stuffed with potato filling and then shallow or deep fried. these bread pakoras are a weekend affair in most punjabi homes and made for breakfast on saturdays or sundays. you can also check stuffed bread rolls and paneer bread rolls recipe.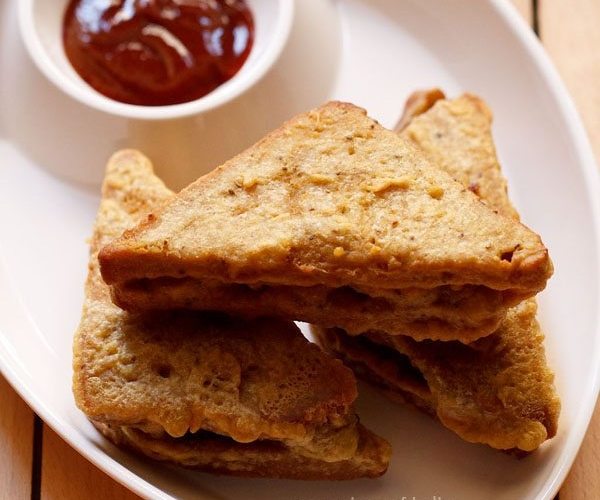 10.  hara bhara kabab recipe
tasty veg kabab made from spinach, peas and potatoes. nutritious as well as delicious. few more popular kabab recipes on blog are veg shammi kabab, rajma kabab and veg kabab recipe.