Collection of 65 tasty recipes made with wheat flour (chapati atta). Want to make breakfast, snack or your cakes healthier? Try any of these whole wheat recipes! From baking homemade bread to making delicious desserts, there is every recipe for you that you can make with wheat flour!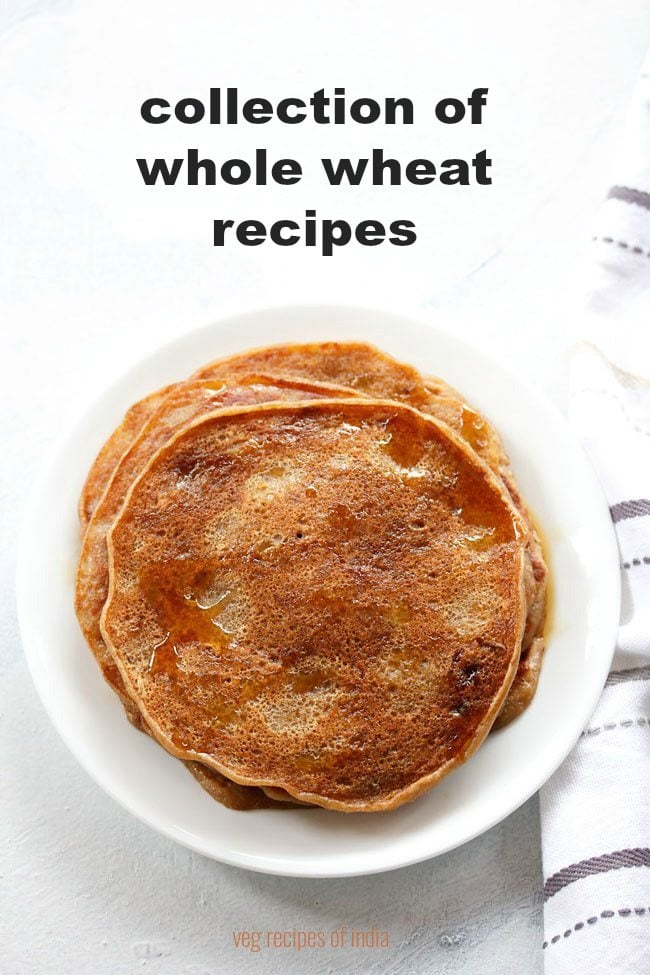 Some of the recipes in this collection are usually made with all-purpose flour (maida). But I have made them slightly healthier by replacing all-purpose flour with whole wheat flour.
Yet another plus point of a few recipes from this collection is that they are baked instead of fried. All the cakes and desserts shared are eggless and some of them are vegan too.
This is the same whole wheat flour (atta) that we use for making Roti or Poori or Parathas. I have not included all the paratha recipes in this collection but only the most popular one.
Whole wheat flour is also an ingredient that is easily available in most Indian homes. In fact for most baking recipes like Cakes, Cookies, Bread you can easily use whole wheat flour instead of all-purpose flour.
Collection of 65 Whole Wheat Recipes
1. 100% Wheat bread recipe – a recipe to give you a really good bread with the ingredients you have at home. this is a soft bread with a light crumb. you can use any good quality atta to make this bread. I made Bombay veg sandwiches, Paneer bread rolls and Cheese chili toast with the wheat bread.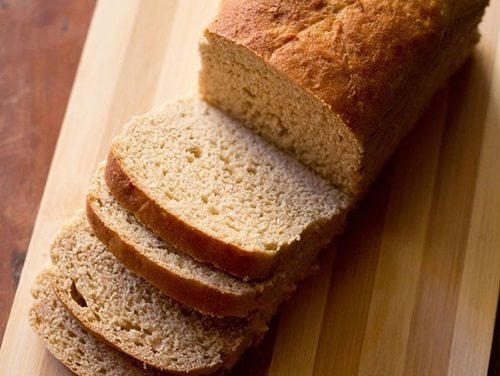 2. Aloo Paratha – This delicious Punjabi aloo paratha is one of the most loved breakfast at my place.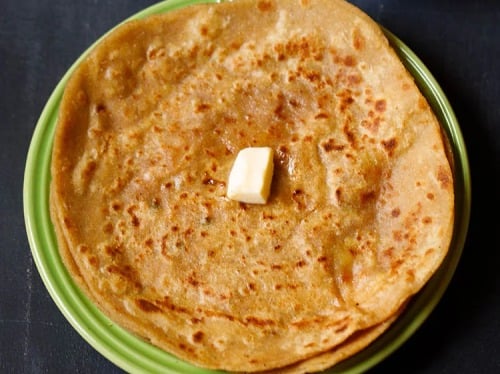 3. Whole wheat pizza dough – a simple and easy method to make a pizza dough from 100% whole wheat flour. This recipe gives a soft textured pizza base and one which is crisp from outside after getting baked. There is no denseness or chewiness felt in the pizza bread.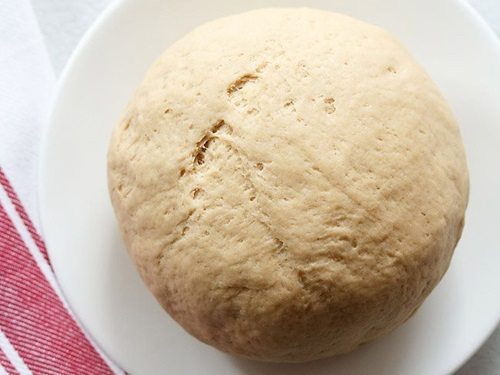 4. Atta dosa – an instant dosa recipe made with whole wheat flour, onion, herbs and spices. Being fans of fermented dosa, there are some instant dosa recipes too that we like e.g Instant dosa, Rava dosa, No Grind Ragi dosa, Oats dosa, Onion rava dosa. this instant atta dosa is also a favorite. Its very easy to prepare. For more tasty dosa recipes you can check this collection of 36 Dosa varieties.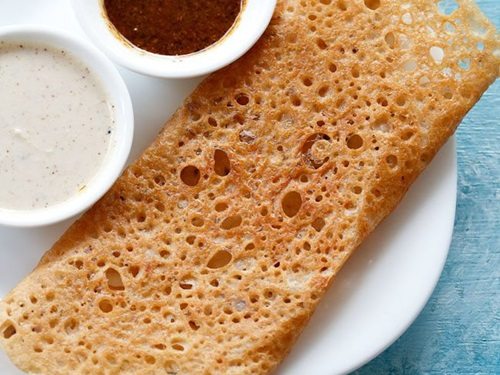 5. Missi Roti – Delicious flatbreads made with whole wheat flour, gram flour (chickpea flour) and spices.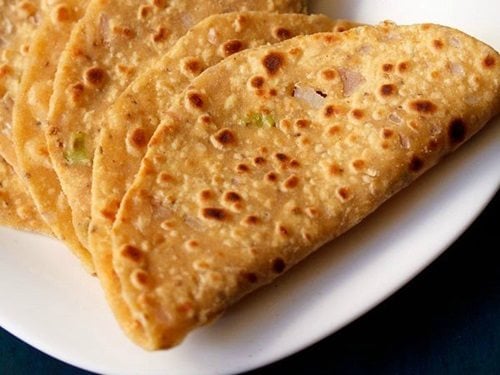 6. Banana bread – delicious, light and soft vegan banana bread recipe. This is by far the best banana bread That I have made and this recipe is for keeps. One of my baking success recipe. The bread was light, soft, moist and perfect for an eggless or vegan bread. few more Eggless cakes recipes on blog which are popular with cake lovers are: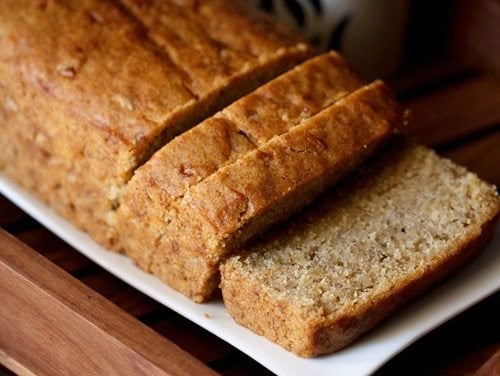 7. Onion Paratha – delicious whole wheat flatbreads stuffed with onions and a few spices.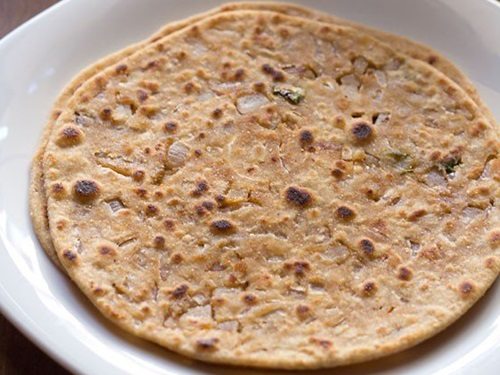 8. Chocolate cake – a simple, easy and delicious recipe of eggless whole wheat chocolate cake. Yes the cake is made from whole wheat flour. So one can have the cake and eat it too. For chocolate lovers, I have already compiled this collection of 24 Chocolate recipes.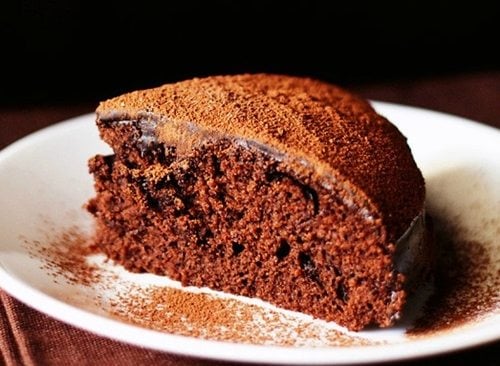 9. Poori Recipe –  Crisp, golden and soft pooris made with whole wheat flour, salt and water.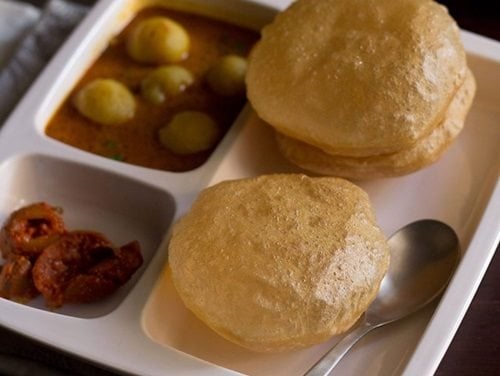 10. Phulka Recipe – Roti or phulka is an unleavened flatbread that is made in almost every part of India. I am adding this recipe keeping the students and bachelors in mind.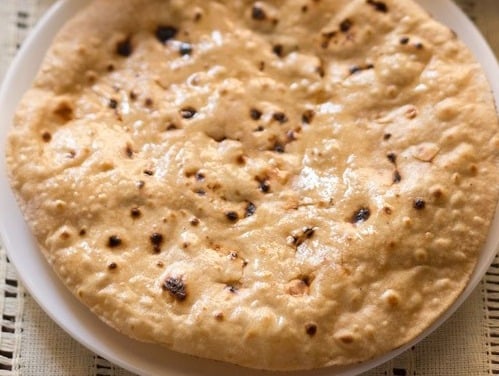 11. Plain Paratha – Crisp as well as soft unleavened whole wheat flat Indian bread. Plain paratha are popular breakfast or tiffin recipe that can be served with pickle or any side veggie dish. Another variation of this flatbread is Lachha paratha.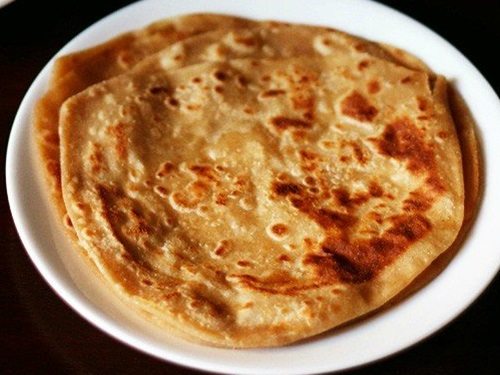 11. Banana cake – a one bowl cake recipe of delicious banana cake which is eggless as well as vegan. A quick and easy recipe which gives light, soft and moist cake.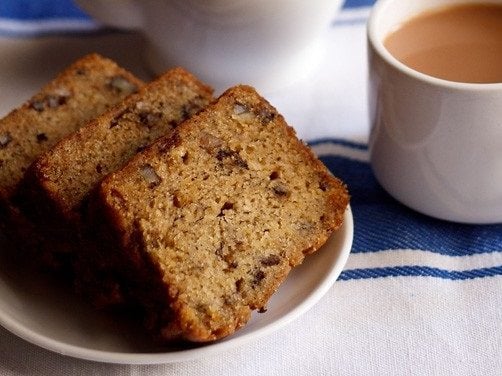 12. Bhatura Recipe – Bhatura or Bhature is a thick leavened fried Indian bread always eaten with Chana Masala.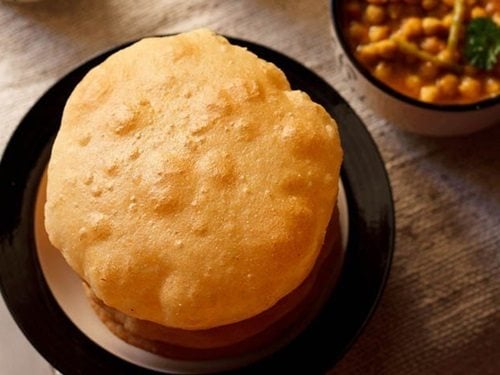 13. Paneer Paratha – popular Indian flatbread made with whole wheat flour and cottage cheese stuffing.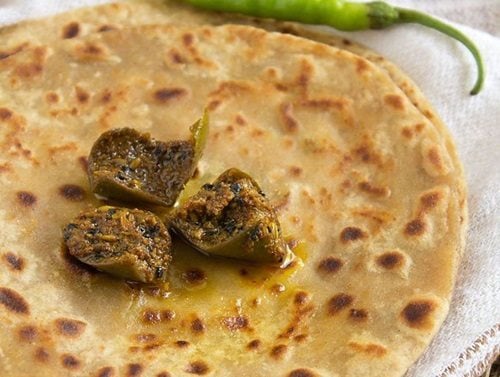 14. Banana pancake – quick and tasty pancakes made with bananas, whole wheat flour and jaggery.  i make them similar to the Punjabi puda or whole wheat pancakes. These are soft and light pancakes and tastes really good. If you have ripe bananas at home then you can make many recipes with them like Banana sheera, Banana mousse and Banana muffins recipe. I have compiled all banana recipes made with unripe and ripe bananas in this post – 24 banana recipes.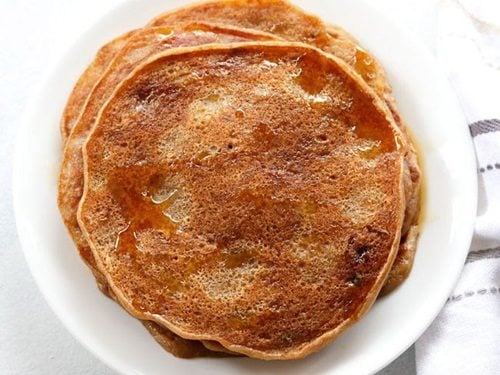 15. Sandwich bread recipe – a soft sandwich bread made from whole wheat flour. Since no milk product is used in the bread, the bread can be easily freezed or stored for more than a week in the refrigerator. you can make Any sandwich with it like Veg sandwich, Club sandwich or Paneer sandwich etc.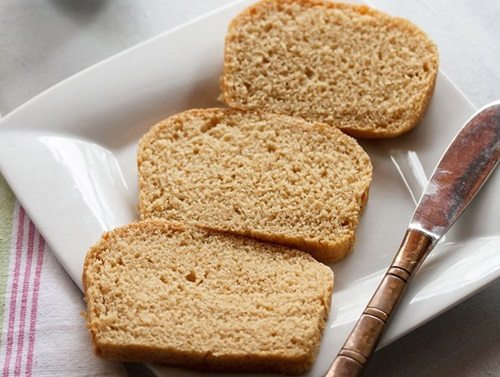 16. Pancake recipe – it is possible to make the best pancakes which are fluffy, light and soft and yet made with whole wheat flour. If you don't believe than you must try this recipe and I guarantee you its going to be one of your favorite breakfast. These fluffy pancakes can beat an egg based pancakes hands down.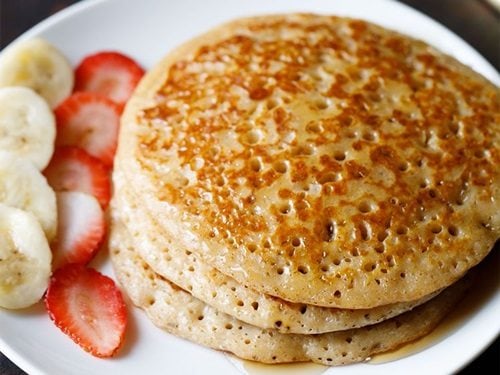 17. Baked aloo samosa – a healthy version of samosas which are baked and made with whole wheat flour. the texture of these baked samosas are not like the fried ones. They are crisp, flaky but you won't get the texture that happens when Samosas are fried.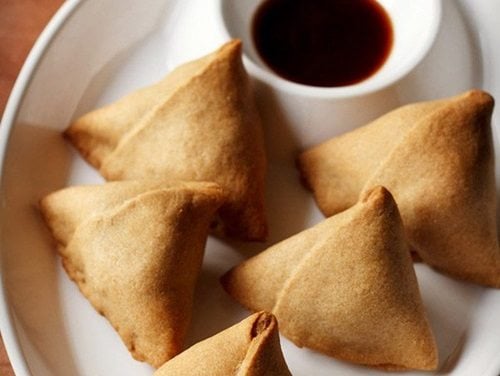 18. Instant Wheat appam – quick sweet appams made with whole wheat flour, bananas and jaggery. they are a healthy snack which can be had any time of the day. Can also be packed in the tiffin box.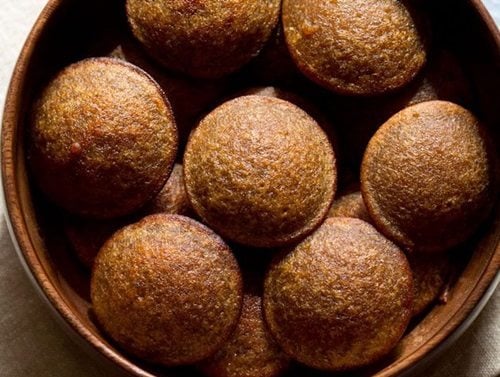 19. Ajwain Paratha – a crisp, flaky whole wheat flatbread stuffed with ajwain (carom seeds).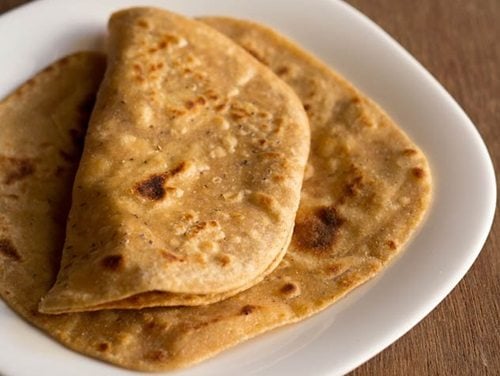 20. Oatmeal cookies – This is a super simple recipe of making best oatmeal raisin cookies that give crisp, crunchy and chewy cookies with a lovely cinnamon flavor.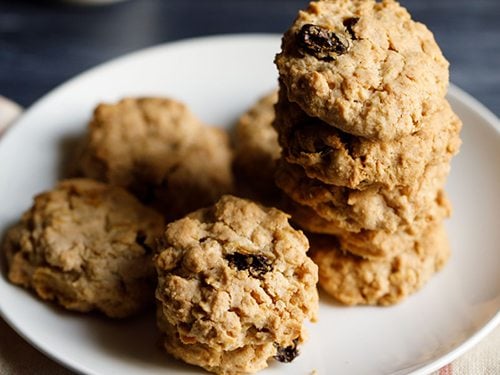 21. Tandoori Roti – a no oven and no tandoor method of making tandoori roti on stovetop.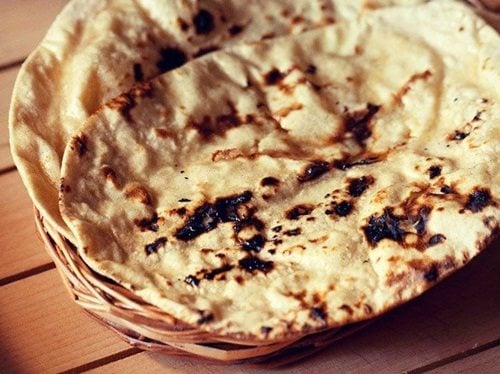 22. Whole wheat momos – This veg momo recipe has no fat except some oil that is used for greasing the pan. So overall a no fat healthy veg momos recipe. the method of making these momos is similar to preparing the regular Veg momos. you can serve these veg momos with Momos chutney or with a spicy sauce like Schezwan sauce or tomato-chili sauce or Red chilli garlic chutney.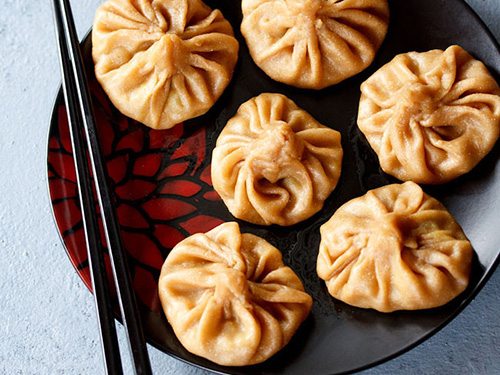 23. Wheat Naan – This wheat flour naan recipe gives you a nicely soft textured naan which you will like.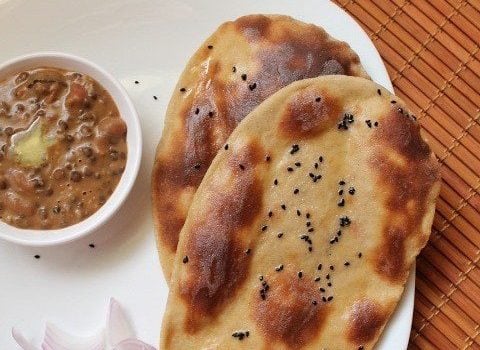 24. Wheat Pizza – healthy and delicious pizza made with wheat flour and topped with assorted veggies. Apart from this recipe, I have shared many delicious Pizza recipes like: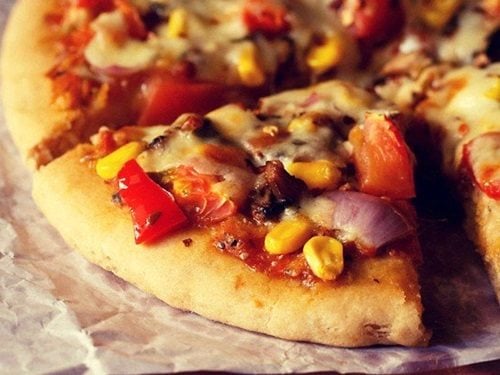 25. Pressure cooker pav recipe – Indian bread rolls also called as pav or pau. This recipe method shares how to make the pav in a pressure cooker.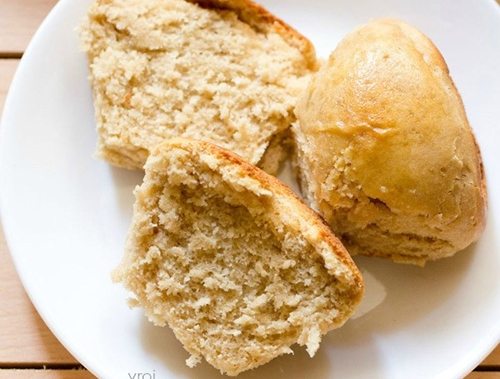 26. Coconut cookies – easy and tasty eggless coconut cookies made with whole wheat flour, jaggery and desiccated coconut.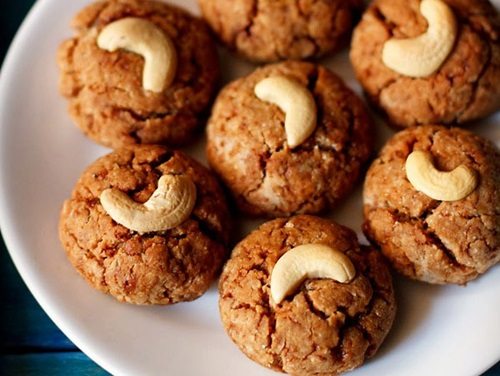 27. Wheat cake – an easy and delicious recipe of eggless cake made with whole wheat flour, sweetened condensed milk and butter.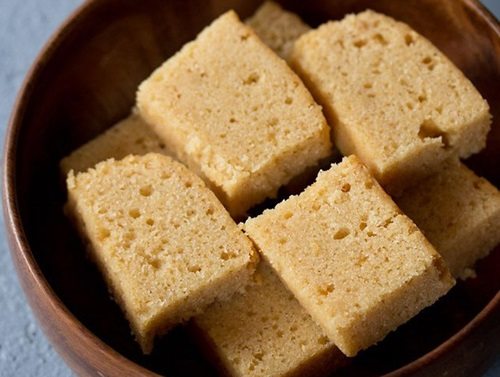 28. Gulgule – Crispy and soft Indian doughnuts made with whole wheat flour, banana, sugar or jaggery and fennel seeds. A North Indian special sweet.
29. Butter naan – easy, healthy and soft whole wheat butter naans made on stovetop or tawa. You can serve these homemade soft butter naans with Dals or Curry like Dal tadka, Dal makhani, Dal bukhara, Kadai paneer, Paneer butter masala, Paneer tikka masala, Shahi paneer, Malai kofta. I have also posted few more Popular naan recipes like: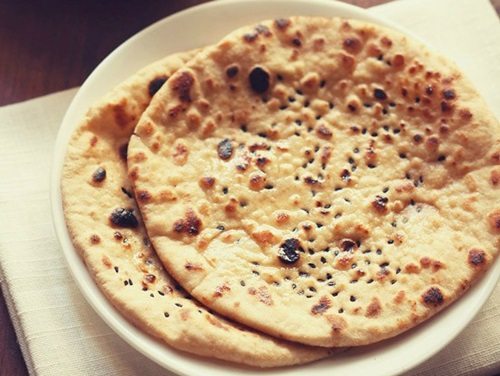 30. Atta ladoo – easy and quick to prepare delicious ladoos made with whole wheat flour. atta ladoo is not only good during winters but also in the monsoons. Plus they are filling too. for more delicious ladoo recipes you can check this Collection of 26 ladoo varieties.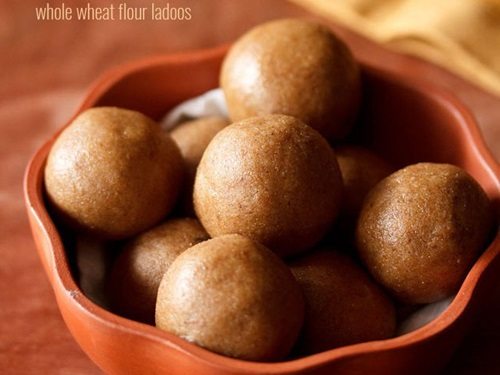 31. Methi Thepla – It is made from fresh fenugreek leaves and whole-grain flours thereby making these a healthy breakfast or snack option. For this recipe, if you don't have bajra and jowar flour at home then replace them with whole wheat flour. Another flatbread you can make with fenugreek leaves is Methi Paratha.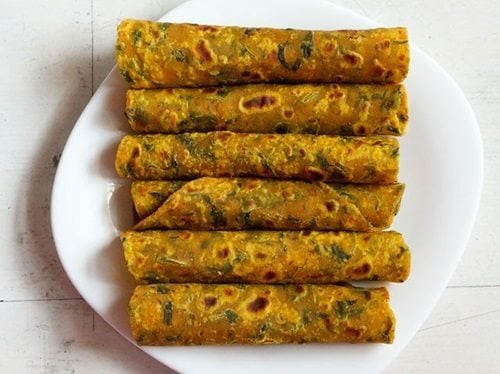 32. Masala Poori – spicy and tasty pooris made with whole wheat flour and spices.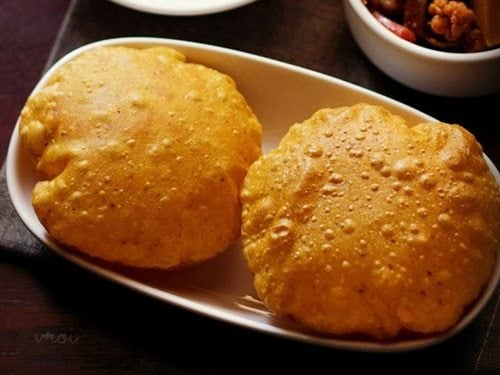 33. Atta halwa – tasty melt in the mouth halwa made with whole wheat flour. you can add dry fruits of your choice like almonds, cashews or raisins in the halwa. For more delicious halwa recipes you can check this Collection of 32 halwa varieties.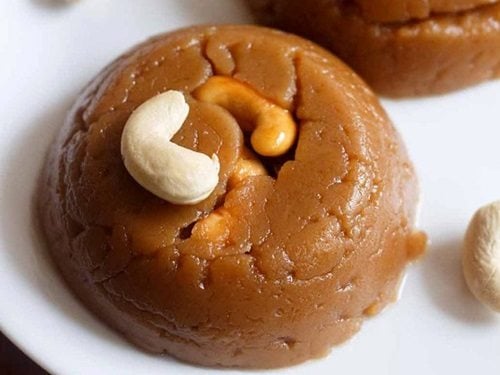 34. Ragi Roti – These are rustic and healthy rotis made with ragi aka finger millet flour and whole wheat flour.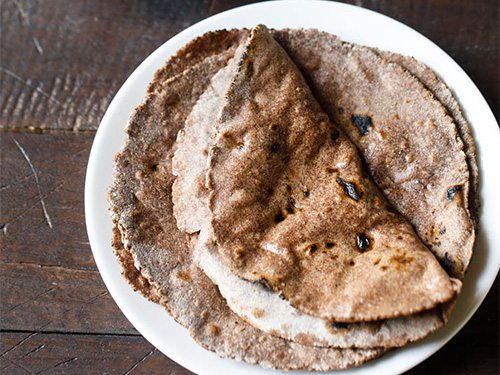 35. Peas Paratha – delicious whole wheat flatbread stuffed with spiced mashed peas filling. No onion no garlic.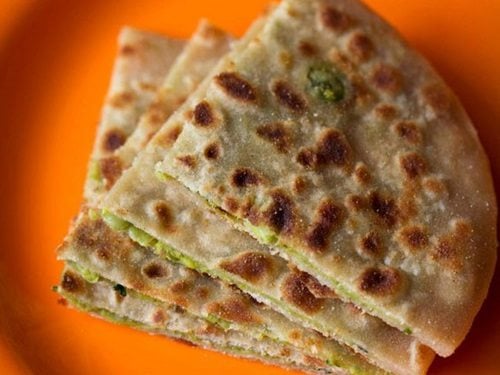 36. Margherita pizza – Easy and very delicious classic margherita pizza.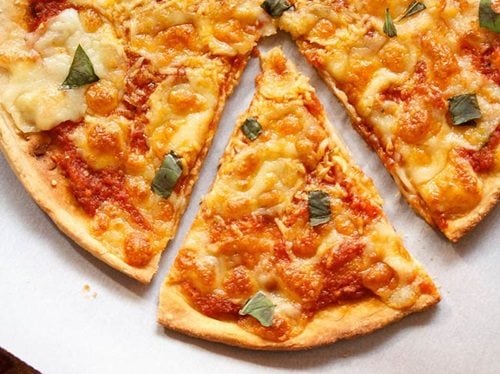 37. Gurudwara Karah Prasad – one of the delicacies that is served in gurudwara as a prasad is this super delicious halwa known as kada prashad. Its everybody's favorite sweet. kada prashad is made with four ingredients – whole wheat flour, ghee, sugar and water.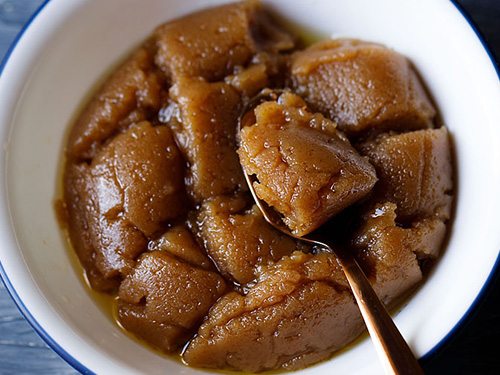 38. Rumali Roti – I make rumali rotis with a Simplest and easiest method where the rotis are rolled thin and then cooked on a tawa. This method is suitable for a home cook.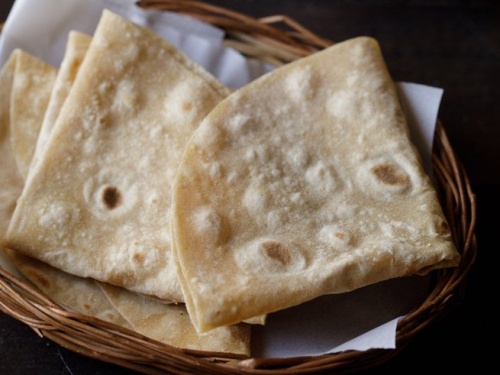 39. Panjiri recipe – a traditional Punjabi sweet made with whole wheat flour, sugar, ghee and dry fruits. serve this panjiri sweet anytime just as it is or with some warm milk. Panjiri stays good for many weeks at room temperature.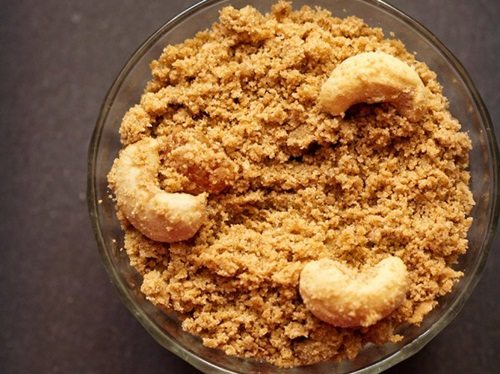 40. Whole Wheat Waffles – Delicious, crisp and fluffy waffles.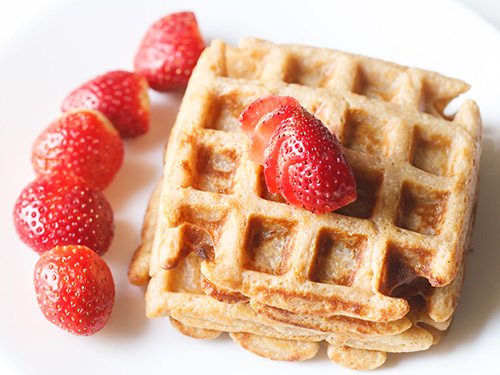 41. Jaggery Roti – an easy to prepare tasty Indian flatbread made with jaggery, fennel seeds and whole wheat flour.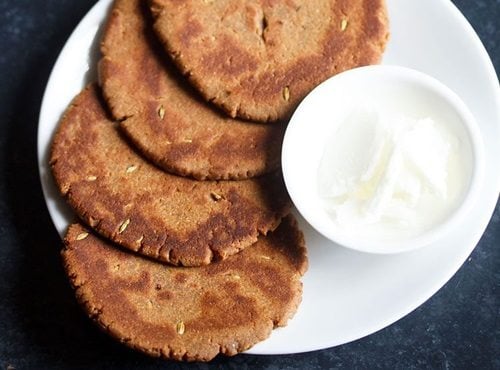 42. Paneer Pizza – This is a yum & delicious homemade paneer pizza made with toppings of paneer and mix veggies. The recipe shared shows how to make the pizza dough and then bake the pizza in an oven.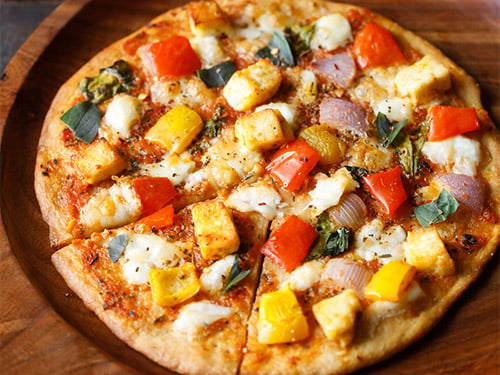 43. Gingerbread cookies – Eggless gingerbread cookies are spiced, soft and firm cookies made with whole wheat flour, ginger powder, spices and kakvi (a molasses like syrup made from sugar cane juice). Can also be made with molasses or jaggery.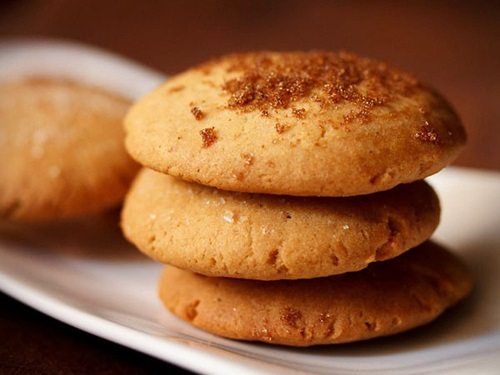 44. Mooli Paratha – popular Indian whole wheat flatbread stuffed with spiced grated radish.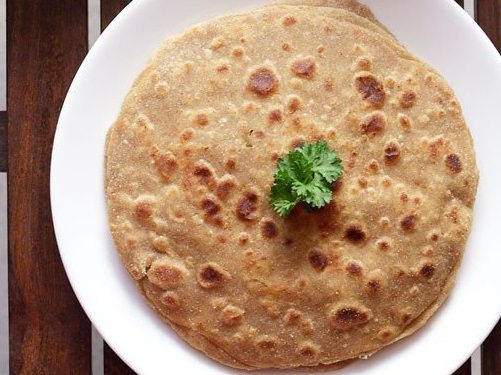 45. Baked doughnuts – delicious and healthy version of donuts made with whole wheat flour and are baked. also not much sugar is used in the dough. There is a faint denseness in the texture due to the whole wheat flour, which I feel is fine for a whole wheat doughnut.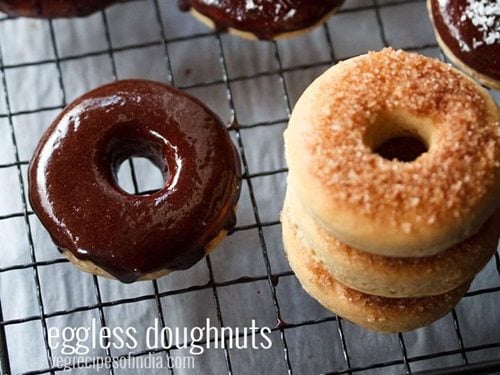 46. Palak Poori – a delicious variation of poori made with palak or spinach. These palak poori have a beautiful green color and look good on the dining table. Other recipes you can make with Spinach are Palak Paratha or Aloo Palak Paratha.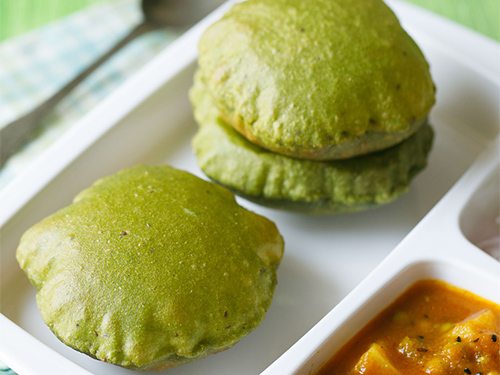 47. Butter cookies – crisp and tasty butter cookies made from whole wheat flour and butter. You can serve these butter cookies plain or with milk or hot chocolate or Tea or Coffee.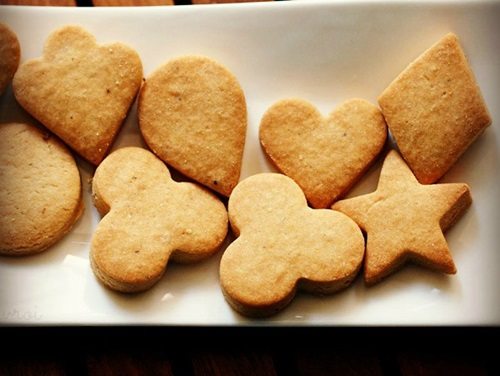 48. Wheat Nankhatai – these nankhatais are not as crumbly as the ones made with all purpose flour but they taste good. i have also added besan to give some crumbly texture. I have also posted Nankhatai recipe made with all-purpose flour.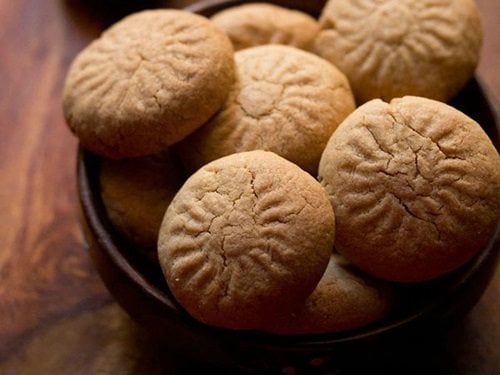 49. Pound cake – this rich pound cake has a slightly dense but light texture with a buttery and milky taste. I have not flavored the cake with any spice. However, you can add a bit of spice like cardamom powder or nutmeg powder.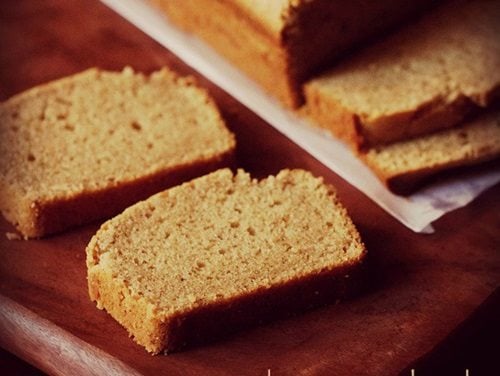 50. Jeera Paratha – A quick paratha made from cumin, whole wheat flour and ghee (clarified butter).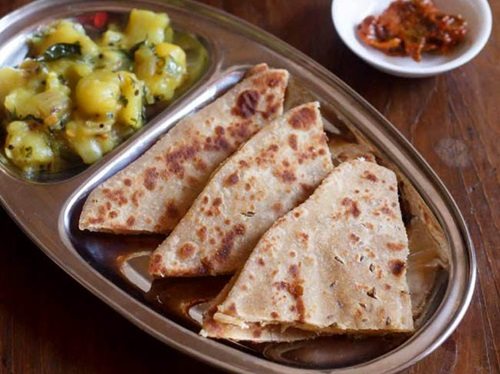 51. Choco lava cake – easy recipe of preparing delicious eggless choco lava cake. The recipe is very simple and makes use of whole wheat flour and cocoa powder.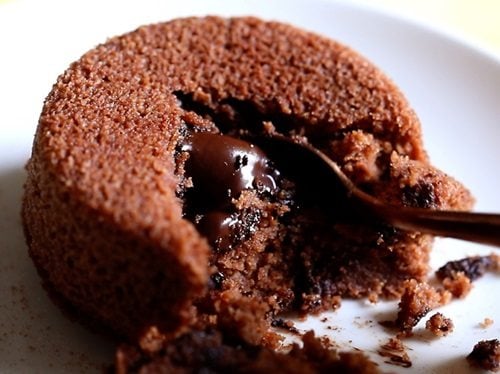 52. Pita bread – this pita bread made from whole wheat flour, is soft, moist, light and has their trademark pockets. they are one of the easiest bread to make. pita bread stuffed with tahini, Hummus, Falafel and raw veggies is a snack liked by many people.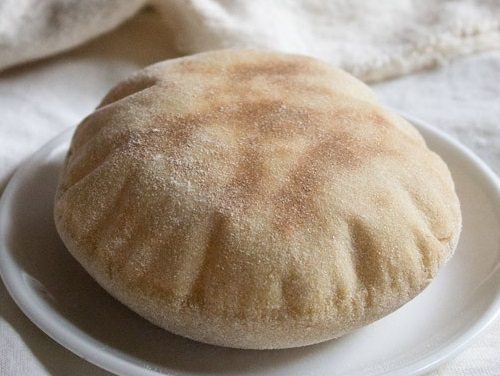 53. Mangalore buns – mildly sweet fried bread made with mashed banana, flour and sugar. A specialty of Mangalore in Karnataka.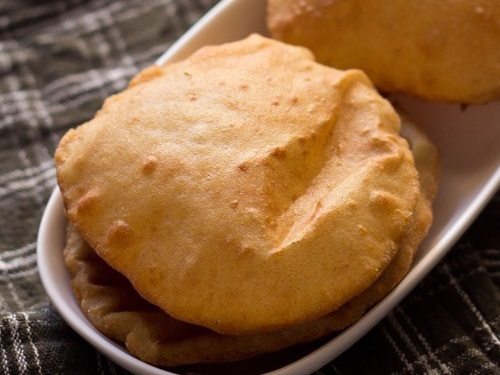 54. Pesto Pizza – Delicious pizza made with a whole wheat pizza dough, veggies and homemade pesto sauce.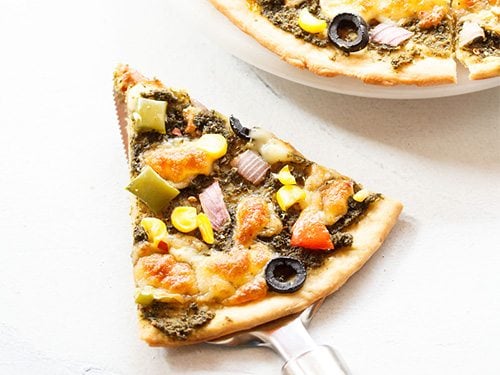 55. Mawa cake – a rich and delicious cake made with Mawa (khoya) and whole wheat flour. mawa cake is not your everyday cake. The cake is rich, so I would suggest you to make it on special occasions or parties.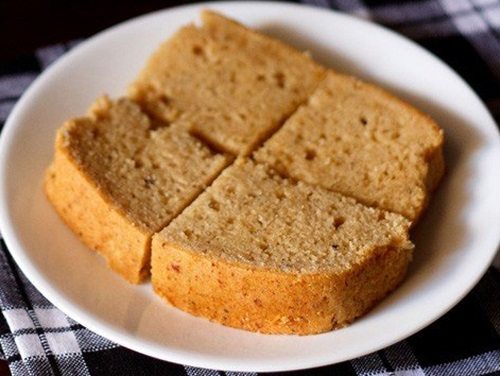 56. Calzone recipe – a vegetarian recipe of delicious calzone stuffed with a filling of red bell peppers, herbs and cheese. Calzone are basically folded Italian bread stuffed with veggies and cheese.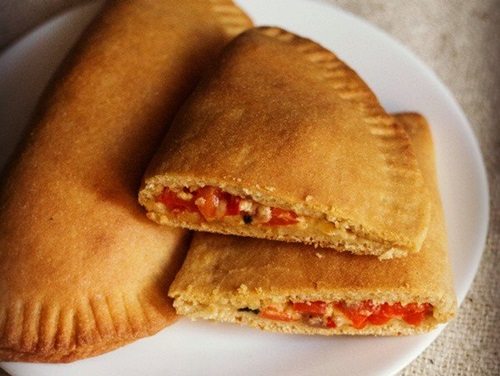 57. Vegetable Paratha – These are soft, healthy and delicious whole wheat parathas made with mix vegetables. A vegan recipe.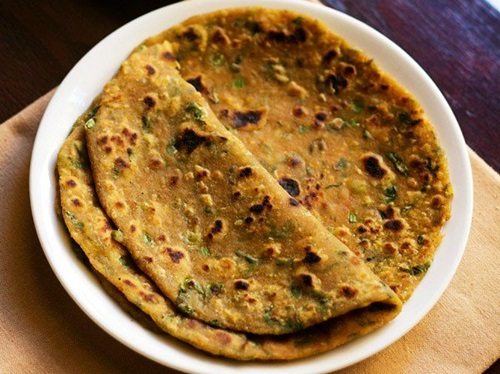 58. Orange cake – an easy, simple and no fuss recipe to make vegan and eggless orange cake. The cake has the orangish flavor with a light orange color. A soft and light cake.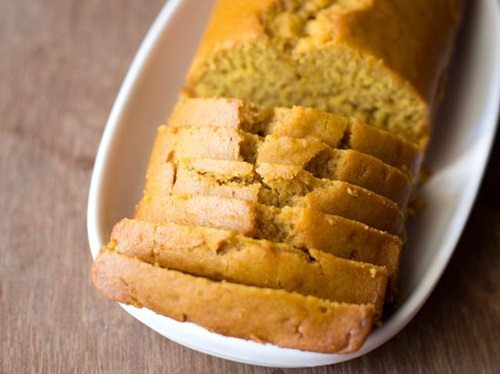 59. Khasta Roti – leavened crisp and flaky flat breads made from whole wheat flour, cumin and ghee.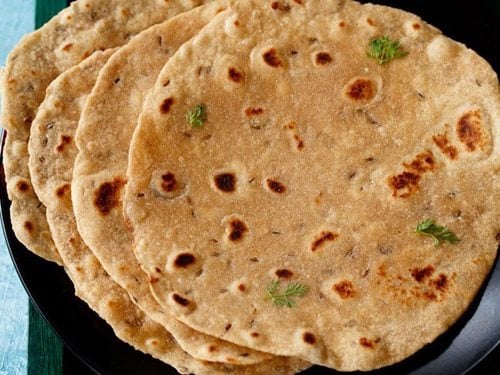 60. Methi Puri – crisp, tasty and spiced puri made with whole wheat flour, fenugreek leaves and spices.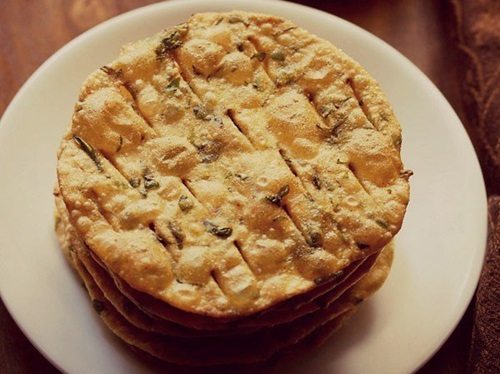 61. Dry fruits karanji – mostly Karanjis are made with all purpose flour. however, I have used whole wheat flour for this recipe. Yet the karanjis were flaky from outside and had a delicious sweet stuffing of Mawa and dry fruits.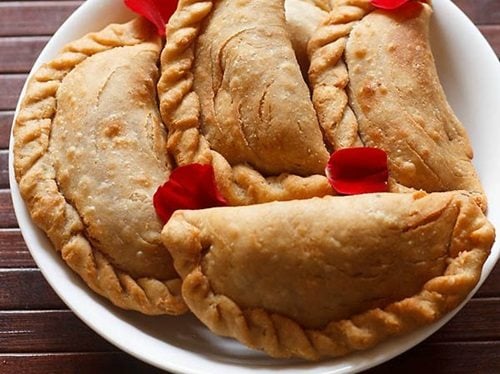 62. Focaccia bread – focaccia is a flat Italain bread and taste best when served hot. I have made it with whole wheat flour and basil infused oil.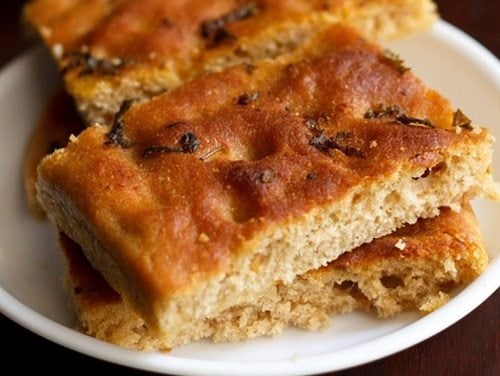 63. Gobi Paratha – Cauliflower paratha is unleavened whole wheat flatbread stuffed with a spiced grated cauliflower filling.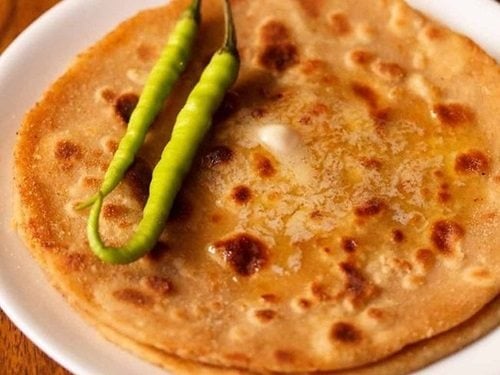 64. Pumpkin Bread – Easy one-bowl pumpkin bread recipe made from whole wheat flour. The recipe yields a moist pumpkin bread which is a vegan and a healthy bread.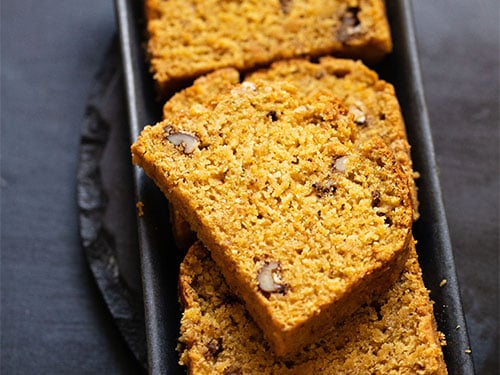 65. Cheese breadsticks – a tasty cheesy snack made popular by the pizza joints in India. Making cheese breadsticks at home is not difficult and with a good quality yeast, you can make bread sticks tasting better than the pizza joints.