Collection of 14 delicious oatmeal recipes. Oats is a healthy grain and there are many recipes that one can make with it.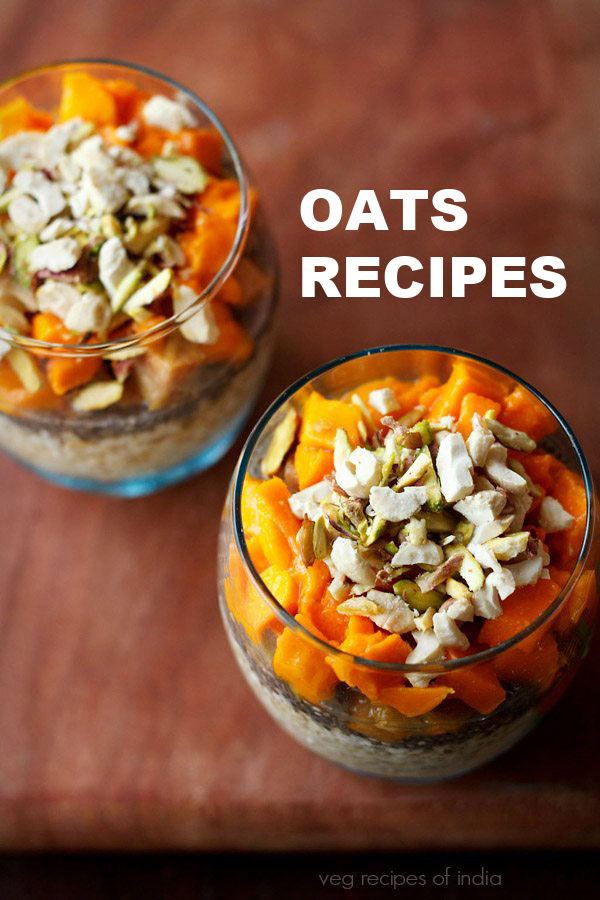 Though oats is not traditionally used in the Indian cuisine, it is becoming a part of Indian kitchens. The most common way of including oats is by making porridge from it. Preparing an oats porridge is very quick and you can top it up with your favorite fruits and nuts.
There are many recipes one can prepare with oats. In this post I am sharing the oats recipes which are posted on the blog. i will be updating this collection as I add more oatmeal recipes.
Collection of 14 Oats Recipes
1. Oats idli – These easy oats idli are light, fluffy, cakes perfect for a quick Breakfast or healthy on-the-go Snack. Made with oats, curd (yogurt), semolina, herbs and spices, this instant oats idli recipe requires no fermentation and is quick to prepare. This recipe is similar to the way we make rava idli.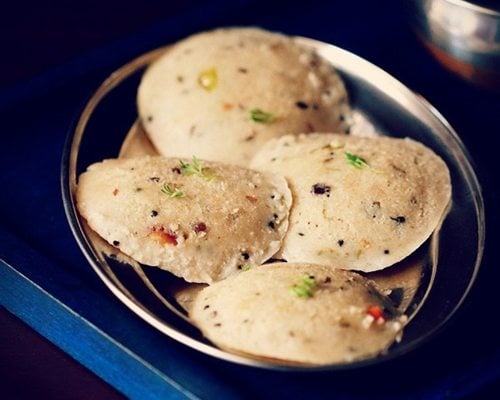 2. Oats dosa – quick and crisp instant oats dosa made with oats, rice flour and rava (sooji.) no fermentation required. These oats dosas taste good with Coconut chutney or Sambar or even idli-dosa podi.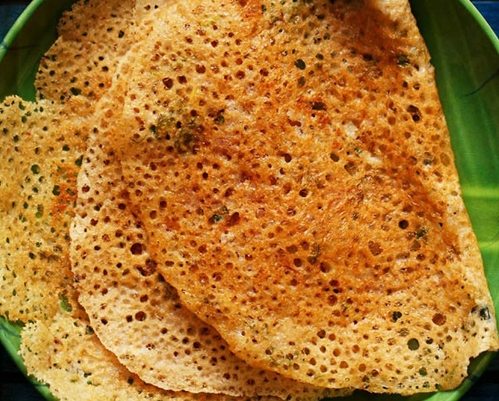 3. Oats upma – healthy upma made with quick cooking oats and mixed vegetables. The recipe is simple and gets done within 30 minutes including both the preparation and cooking. Thus good for breakfast or quick snack. I prepare this oats upma the way I make Rava upma.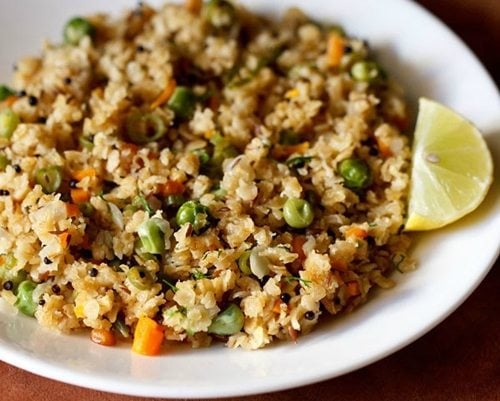 4. Oats uttapam – healthy, easy and a quick recipe of uttapam made with oats and mix veggies. Apart from oats and rava (sooji), besan is also added to the uttapam. Instead of sooji you can also use rice flour, thus having a gluten free option for these uttapams.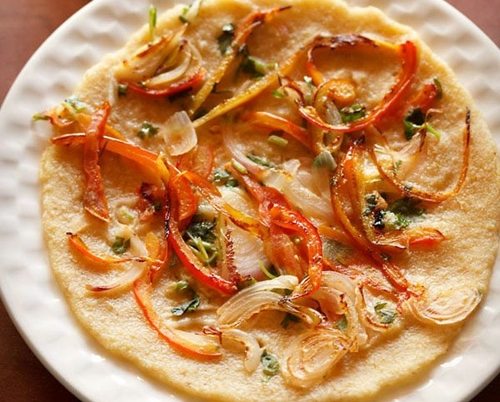 5. Oats chilla – This is a quick, easy and tasty chilla variant made with oats, gram flour, spices and herbs. This healthy oats chilla recipe takes less than 30 minutes to make. So quick and easy enough for morning breakfast or as an evening snack. This cheela is soft and has the taste of oats in it. Other popular chilla variations are: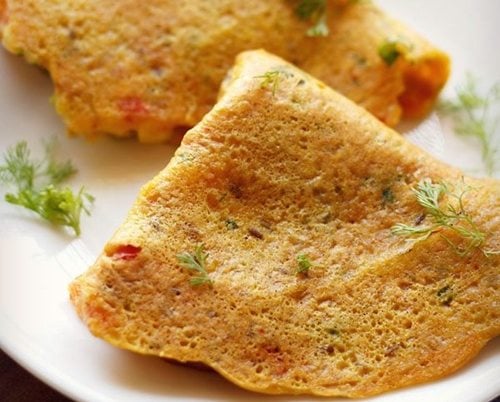 6. Oats khichdi recipe – healthy and delicious one pot oats khichdi made with oats, mix vegetable and moong dal. You can use quick cooking oats as well as rolled oats to prepare the recipe. oats khichdi can be served plain or along with some curd, raita or Mango pickle.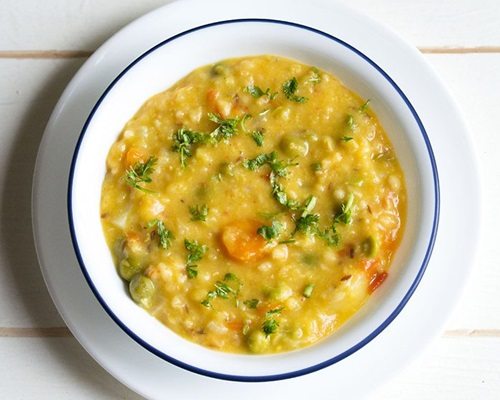 7. Oats cookies – this is a super simple recipe of making oatmeal raisin cookies which give crisp, crunchy and chewy cookies with a lovely cinnamon flavor. Raisins also give a nice sweet-tangy taste along with a chewy texture. These cookies are made with whole wheat flour.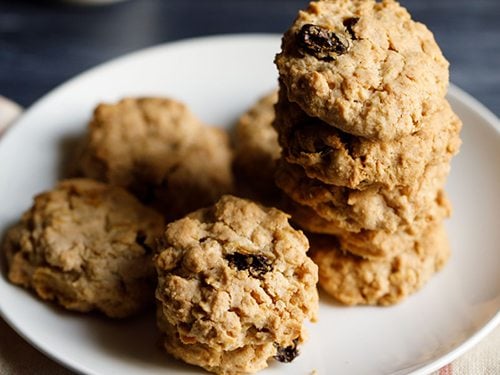 8. Oats porridge recipe – quick porridge made with oats, water or milk. Both quick cooking oats or rolled oats can be used. making a porridge with oats just takes about 5 to 6 minutes to cook and is a real quick recipe.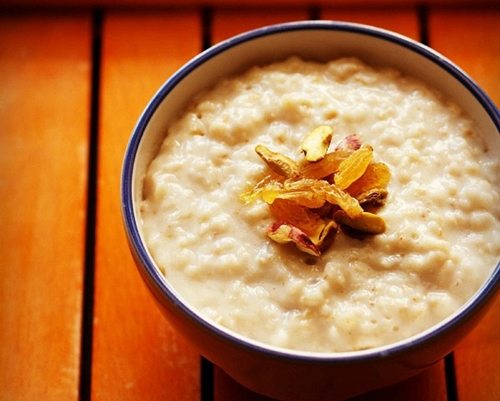 9. Oats kheer recipe – delicious kheer made with quick cooking oats or rolled oats, milk, ghee and dry fruits. You can serve the kheer for breakfast or as a dessert after meals.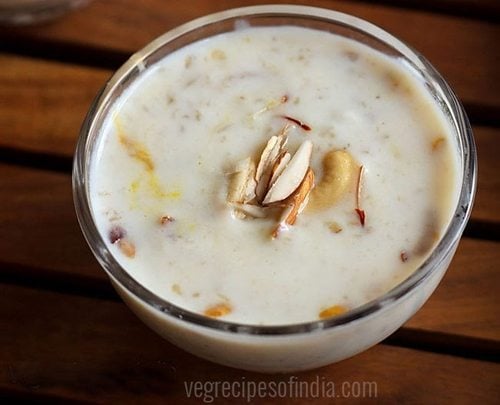 10. Oats halwa recipe – this is a quick and delicious oats halwa recipe made from quick cooking oats, mawa (khoya or evaporated solids), milk, sugar and ghee. To make the halwa fragrant, I have also added cardamom and nutmeg powder.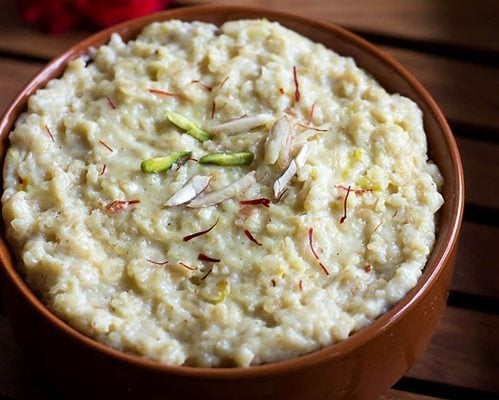 11. Overnight oats recipe – no cook recipe method of quick cooking oats or rolled oats soaked overnight in water, milk or yogurt. Later topped with fruits and dry fruits and then served. this oats recipe is good for folks who do not have time to make elaborate breakfasts during morning hours.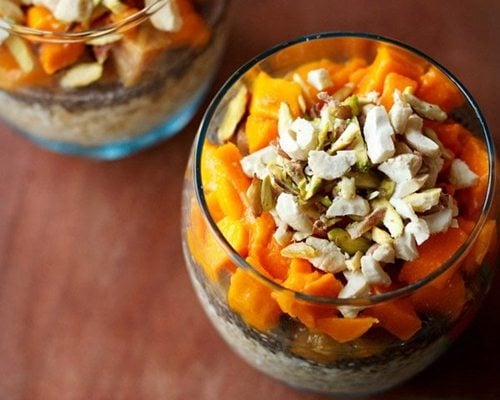 12. Oats smoothie – quick and healthy smoothie made with mix fruits, milk and quick cooking oats. You can use either instant oats or quick cooking oats to make this smoothie.
Try this delicious oatmeal smoothie recipe with any of your favorite fruits for a quick and easy breakfast or snack on the go.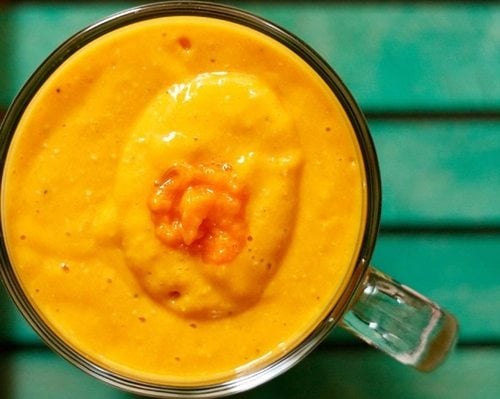 13. Oats Chivda – This chivda recipe is a savory mixture of roasted oats, sauteed nuts, spices and herbs. This oats chivda can be eaten as a light snack or a quick snack.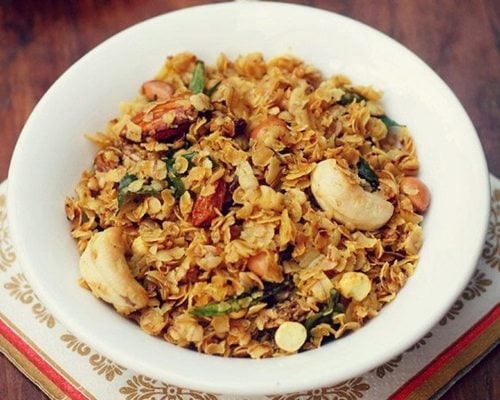 14. Mango oats smoothie recipe – 3 ingredient smoothie made with overnight oats and mangoes. this smoothie makes for a healthy breakfast. I have not added any sweetener in the smoothie. If you want, you can add sweetener of your choice.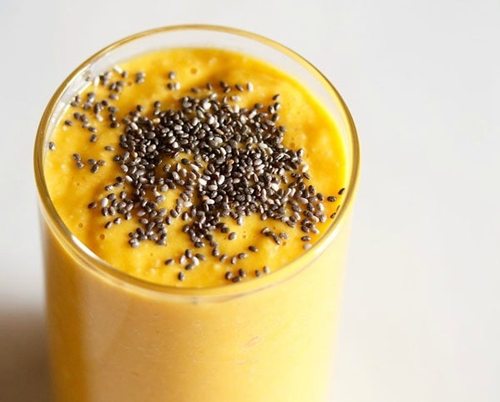 This Oats Recipes Collection post from the blog archives first published in November 2016 has been updated and republished on December 2022.