10 best indian veg curry recipes – collection of 10 best gravy recipes from the blog, which are popular with the readers.
curry+rice or curry+rotis combo is a favorite combination with many indians. there are so many curry varieties in the indian vegetarian cuisine, from the well known to the lesser known recipes.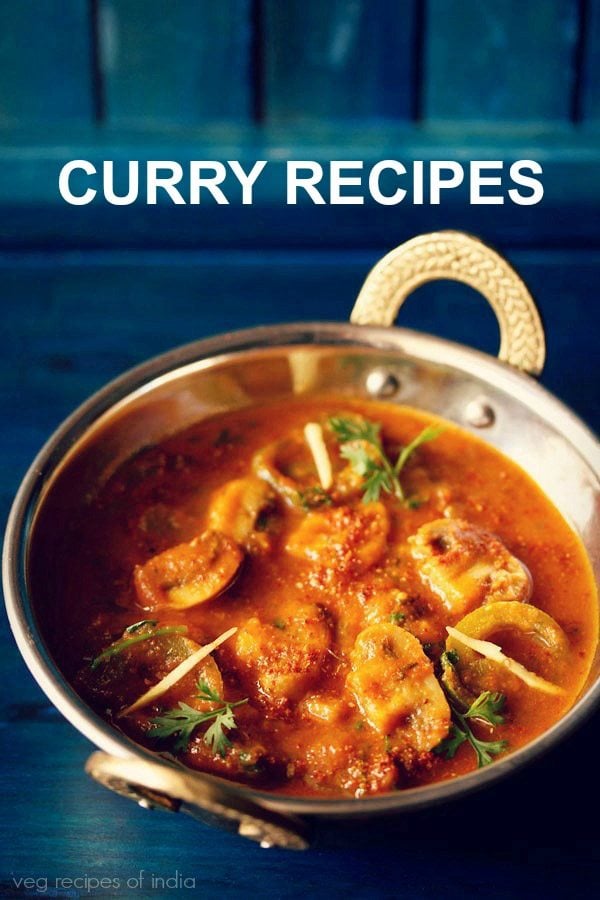 usually most popular vegetarian curry recipes are made with paneer, but i have tried to include other ingredients like mushrooms, peas, potatoes, leafy greens and mix veggies. so for each ingredient, you will get some more recipes that are popular.
all the top 10 recipes have been tried and tested by many readers. in fact i also make these recipes many times and they are a favorite with the family as well as with friends.
10 best indian veg curry recipes:
1. paneer butter masala recipe – this is one of the most popular paneer curry recipe. this is an easy and quick recipe to make paneer butter masala. within minutes you can prepare delicious restaurant style paneer butter masala.
there are some variations in the genre of gravy recipes made with paneer and butter. below are some of the paneer recipes posted which come in this category: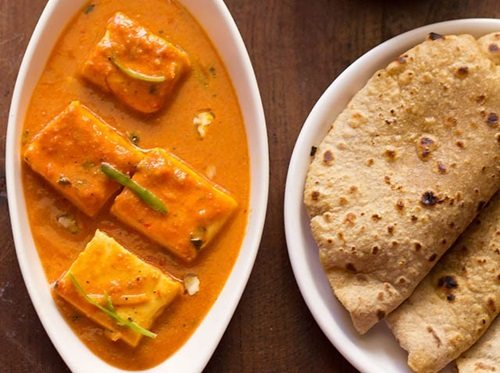 2. punjabi dum aloo recipe – this dum aloo has a tang from tangy tomatoes and sweet hint from onions and cashews and in combination with the usual indian spices, what you get is a creamy and delicately spiced & flavored dum aloo. dum aloo has many popular variations like: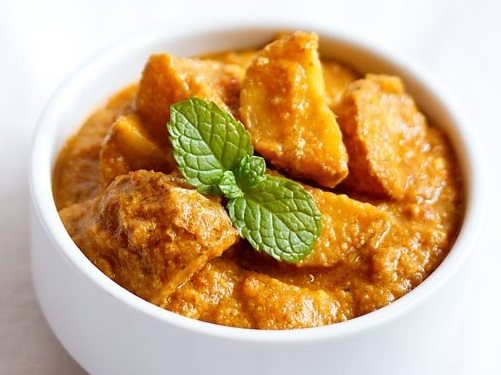 3. kadai mushroom gravy recipe – white button mushrooms cooked in a spiced (masaledar) onion-tomato based gravy. kadai mushroom serves as an excellent main course dish coupled with jeera rice or with some tandoori rotis, naan, bread, paratha or chapatis. few more delicious curry recipes you can make with mushrooms are: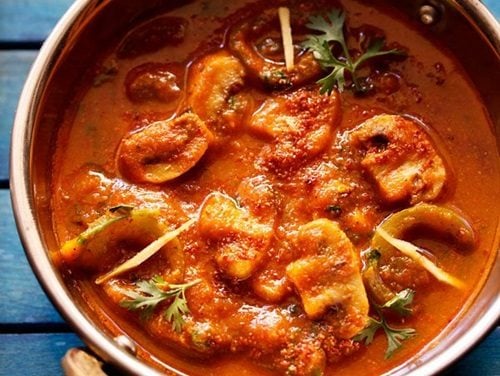 4. veg handi recipe – rich, creamy restaurant style delicious curry made with mixed vegetables. the gravy is made from cashew paste, onion-tomatoes and cream. a bit sweet, mild and creamy gravy. few more similar curry recipes made with mix vegetable are: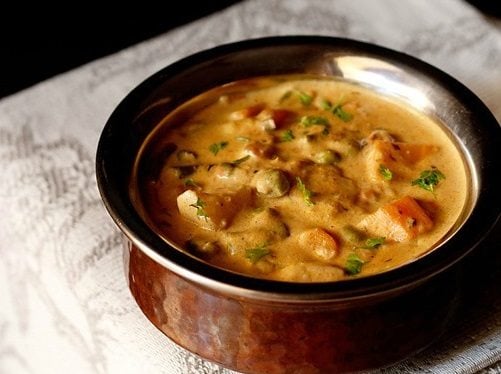 5. aloo gobi curry recipe – there are many ways of making aloo gobi recipe. this is a a rich creamy restaurant style recipe. two more variations you can try are dry aloo gobi and dhaba style aloo gobi recipe. there are quite a few popular recipes you can make with either aloo or gobi like: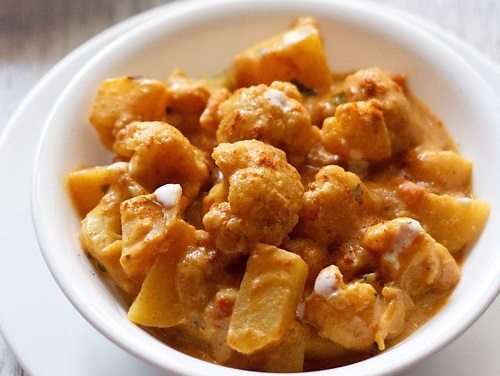 6. veg korma recipe – aromatic and spiced curry made with mix vegetables. korma or kurma is a curry dish which is popular in india as well as in central asia. the base of the curry can be coconut paste or coconut milk, yogurt, cream, onion or tomato paste or nuts-seeds paste or a combination. few more korma variations you can try are: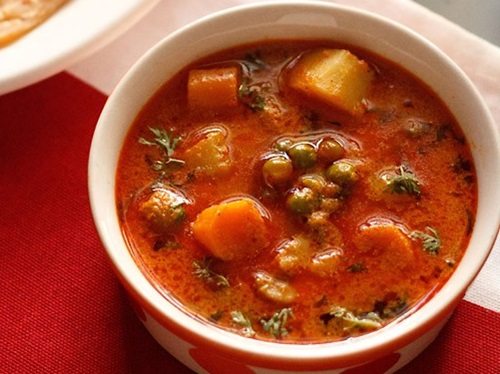 7. malai kofta recipe – this is a popular as well as most sought after vegetarian indian dish in restaurants. malai means cream and kofta are fried dumpling balls. usually they are made up of mashed potatoes-veggies, with or without grated paneer. other delicious kofta gravy recipes you can make are: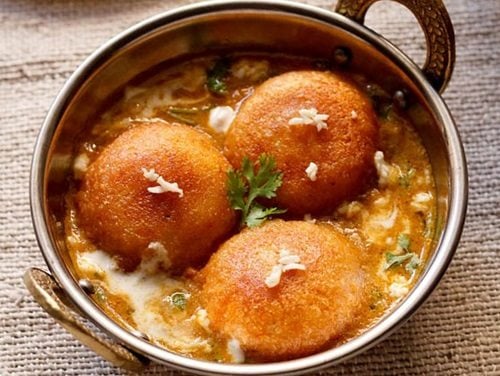 8. methi matar malai recipe – a punjabi north indian recipe which is very popular. methi matar malai can also be found in the menu of most north indian restaurants. few more similar recipes you can try are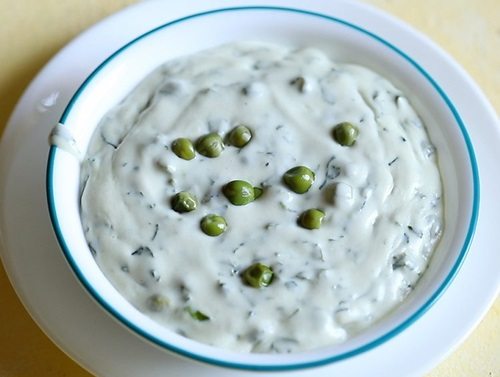 9. chana masala recipe – one easy and yet lip smacking punjabi chole recipe. this is one of the most tried and tested chole recipe. it has been tried not only by me innumerable times, but also by many readers. there are many variations of chole which you can make like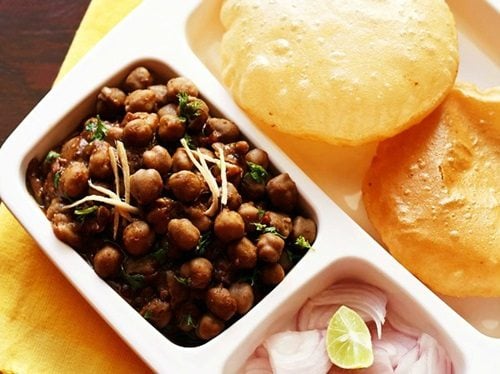 10. palak paneer recipe restaurant style – this is one of the best palak paneer recipe with restaurant style taste that you can easily make at home. i have already posted a homely version of palak paneer which is different from this recipe. the difference is in the proportion of some ingredients added and the dhungar or charcoal smoking method which really perks the flavor in this one. with spinach you can make many delicious curries like: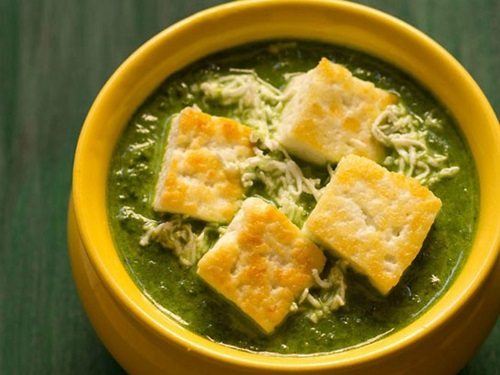 About
i started vegrecipesofindia.com in feb 2009. it is a pure vegetarian blog and shares recipes with step by step photos.

i am passionate about cooking from childhood and learnt cooking from my elders. a home science degree course further enhanced my cooking and baking skills professionally along with an internship in a five star hotel. i am trained both in mainstream indian as well as international cuisines.

all the 1800 recipes posted on blog are tried and tested and made healthy wherever possible. the recipes are detailed and with step by step pictures that will easily help you to make delicious and tasty vegetarian food.