collection of 30 best dal recipes – dal is one of the staple dishes in indian cuisine. different types of lentils are used in indian cooking. with these lentils a variety of recipes are prepare and dal is one of them. there are many varieties of dal recipes from each region and state within india, each having their own delicious recipes. though the best accompaniment for dal is steamed rice, but dal also goes equally well with rotis or parathas.
in this recipe collection, i am sharing the top 30 dal recipes that are popular with readers. you can also check these useful recipes collections: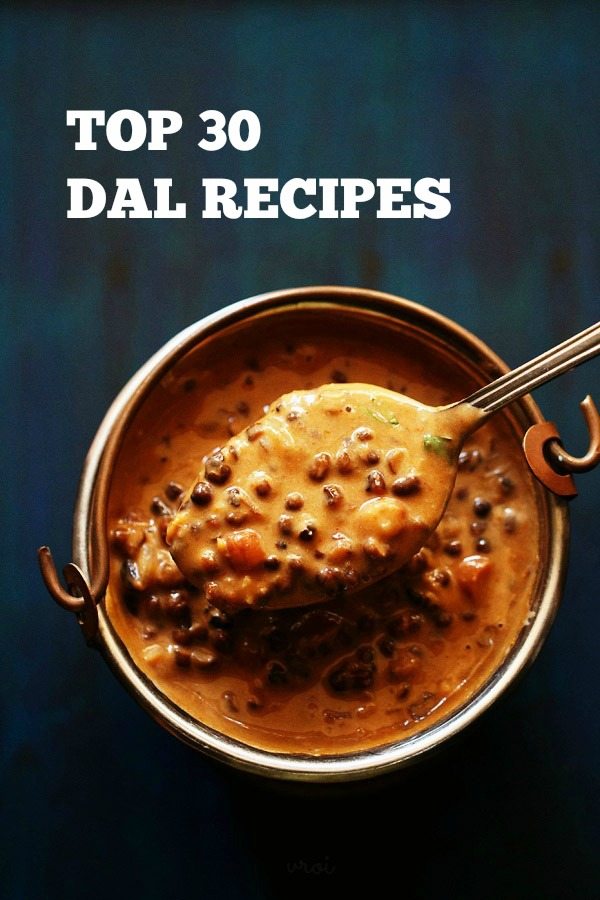 top 30 delicious dal recipes
1. restaurant style dal makhani recipe – dal makhani is one of the most popular punjabi lentil based recipe. dal makhani is made with whole black gram & kidney beans. you could see dal makhani being served in marriages, engagements and almost any parties in india. the more slow cooked dal makhani is, the better it tastes. two more variations you can make at times are: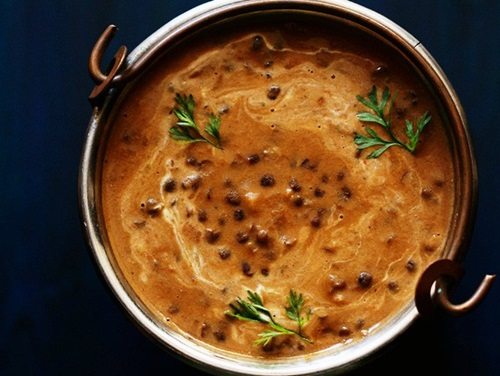 2. dal fry restaurant style recipe – popular indian dal recipe.  dal fry is usually prepared with arhar dal also known as tur, toovar or yellow lentils. you can also use masoor dal or moong dal to make this recipe. dal fry goes well with parathas, rotis, jeera rice or plain steamed basmati rice.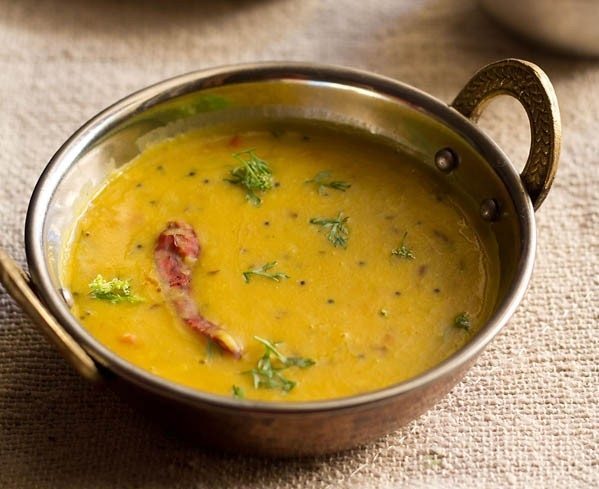 3. restaurant style dal tadka recipe – smooth and creamy dal tempered with indian spices with a smoky charcoal flavor. tadka or chaunk is the hindi word for tempering. in this technique the spices & herbs are fried in oil and then added to the dal. i have also posted home style dal tadka recipe.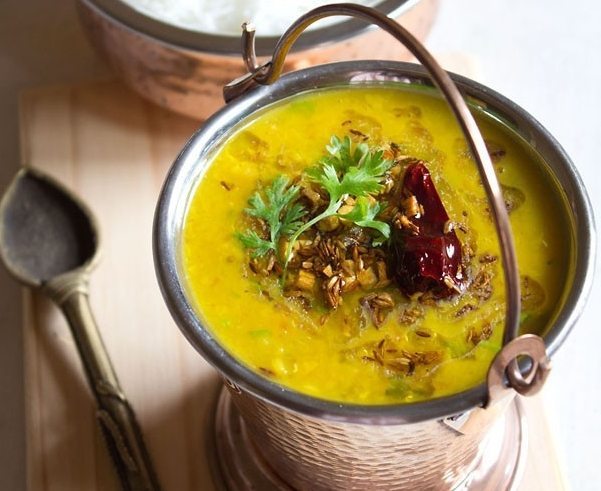 4. cholar dal recipe – a traditional bengali recipe of chana dal or bengal gram cooked with coconut and spices. traditionally cholar dal is always accompanied with luchi or kachori or radhaballavi. but it also goes well with plain steamed basmati rice or jeera rice.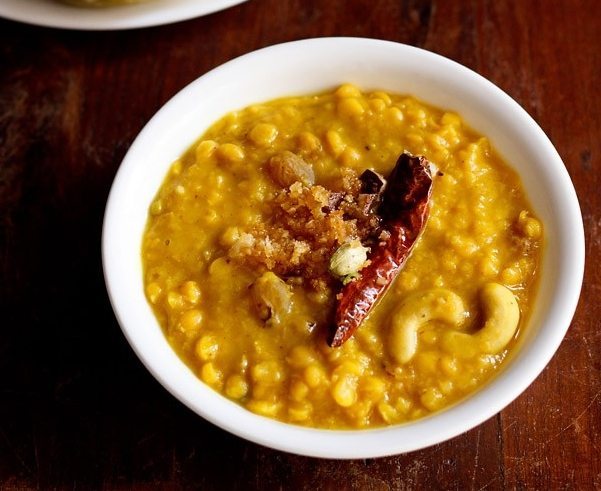 5. varan bhaat recipe – a very popular and comfort food in the region of maharashtra, goa and konkan. delicious lentil stew or dal made with pigeon pea lentils and served with rice. it is also made during ganesh chaturthi festival or during festive occasions or marriages.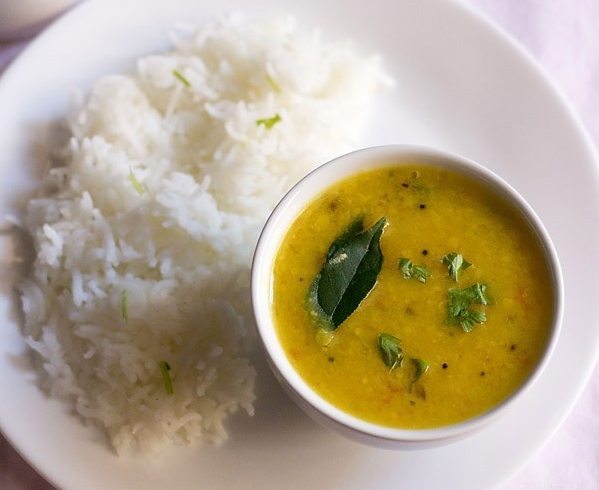 6. rajasthani panchmel dal recipe – delicious and aromatic dal made with five lentils. it is also known as panchratna dal. the word panch means five. it is a protein packed dish as it contains the goodness and nutritive qualities of 5 different lentils.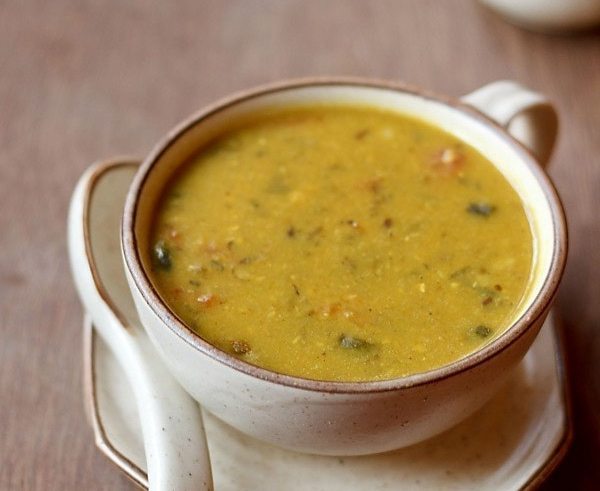 7. dal bukhara recipe – rich, creamy slow cooked whole urad dal (black gram) with tomato puree, butter and cream. a dal recipe made famous by ITC maurya hotel in delhi. combo of dal bukhara and butter naan is too good.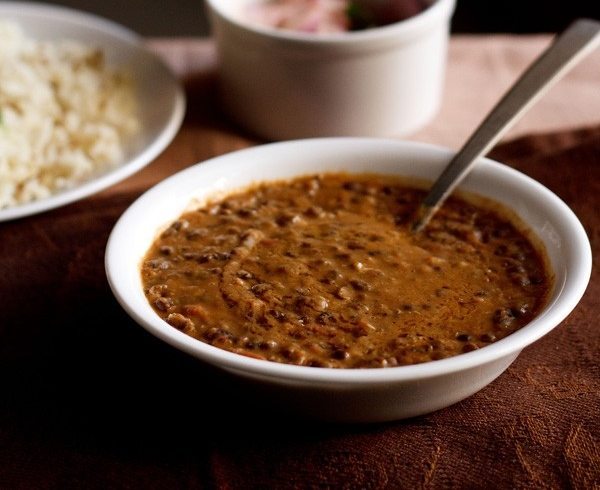 8. dhaba style dal fry recipe – the dhaba food is known for their taste. we love the dal they serve at dhabas. this is a punjabi dhaba style dal fry recipe and taste too good. few more dhaba style recipes on blog are: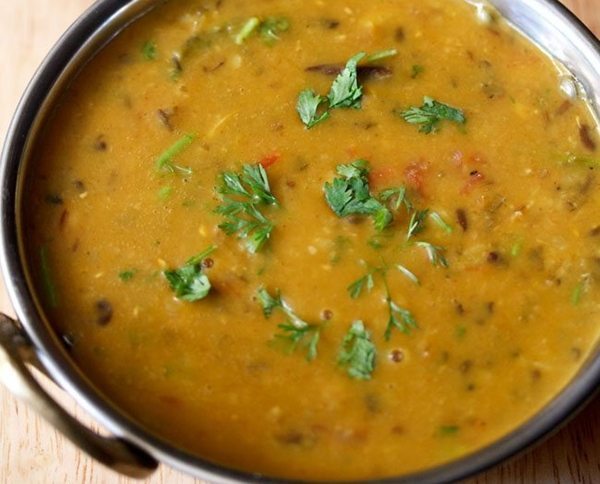 9. chana dal fry recipe – punjabi style bengal gram lentils tempered & flavored with indian spices. the flavors & taste of this chana dal fry is north indian and the preparation is like the way we make in punjabi households.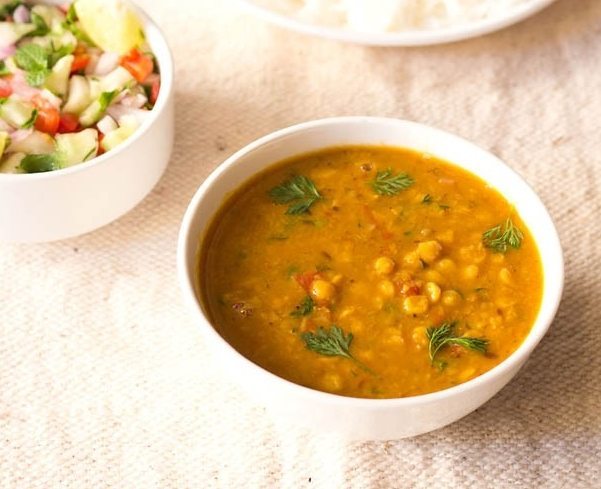 10. tomato dal or tomato pappu – andhra style tomato dal where pigeon pea lentils are cooked with tomatoes and other spices-herbs. slightly tangy and a flavorful dal best had with steamed rice.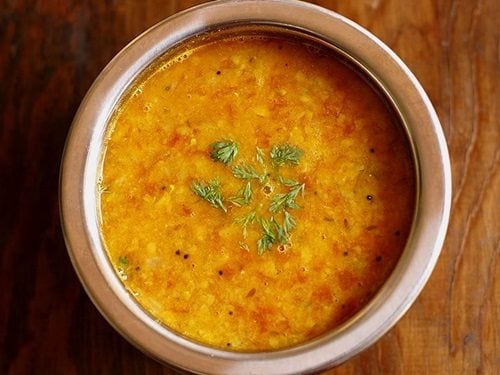 11. moong dal tadka recipe – some people don't like moong dal as it is little bland. but trust me this moong dal tadka is not bland and has flavors of tempered cumin, garlic, garam masala and red chili powder. once you make this delicious moong dal recipe, you are not going to hate moong dal anymore. you can also check this moong dal fry recipe.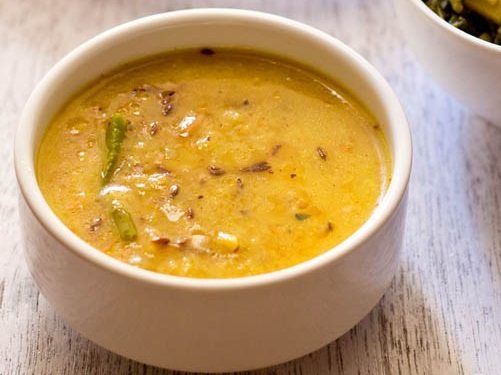 12. palak dal recipe – easy, healthy and tasty recipe of spinach with lentils. the palak dal was so good. it had the subtle aroma of ghee tempered with cumin and a gingery taste plus creamy and soft. palak and dal go very well together. in india we do add veggies to dal and spinach dal is one of those recipes. i have shared few more similar dal recipes like: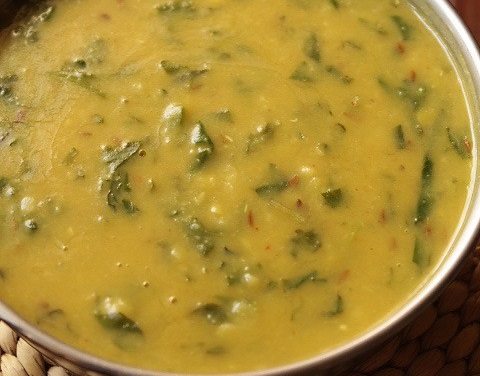 13. sabut masoor dal recipe – north indian style spiced, tasty and quick dal made from whole masoor dal or pink lentils. this whole masoor dal recipe is one of the easy and breezy dals i make at home with sabut masoor which are brown-skinned lentils.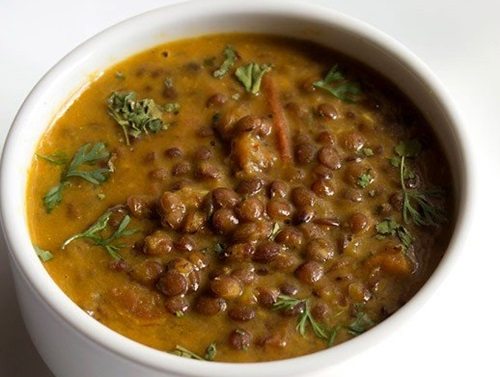 14. kaali dal recipe – this super delicious punjabi dal also called as mah ki dal is made with whole black lentils (sabut urad dal). this recipe of kaali dal is a light recipe with a spicy touch to it.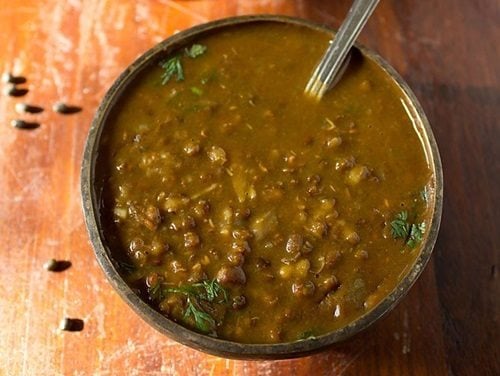 15. easy masoor dal recipe – a simple yet tasty recipe made with masoor dal or pink lentils. this is an easy masoor dal recipe and good for everyday cooking.
16. dal rasam recipe – spicy rasam recipe made from arhar dal. this dal rasam warms the body and is excellent when has bouts of cold, chill and cough. two more rasam varieties which are good for cough and cold are: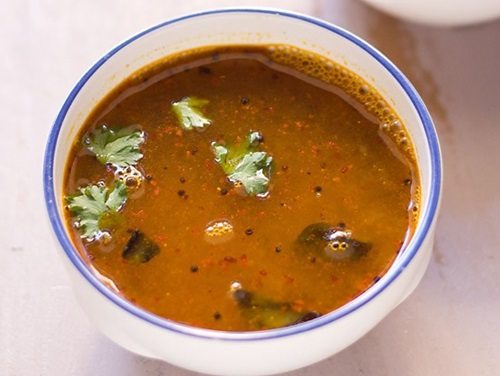 17. langarwali dal recipe – this delicious amritsari dal is made from two lentils – sabut urad dal and chana dal. there are no spice powders or spices added to the dal. a dal bursting with simple rustic flavors and subtle sweetness. the next day the dal tastes even more better like the way dal makhani tastes.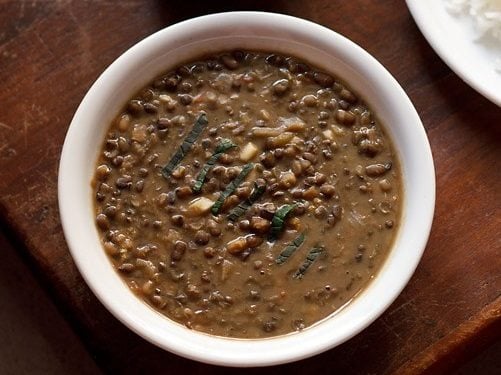 18. gujarati surati dal recipe – it is one of the simplest and yet flavorful dal. the surati dal is made from tuvar dal and is slightly sweet & sour due to the addition of jaggery and lemon juice.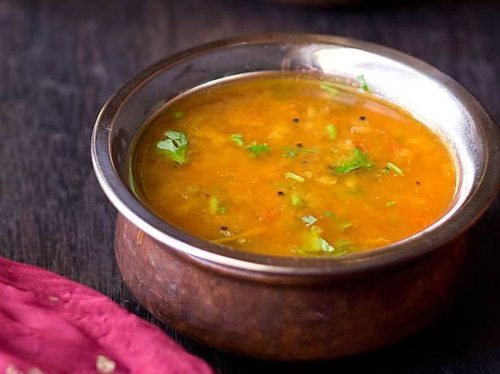 19. kolhapuri style akhha masoor recipe – this is a spiced whole red lentils or masoor dal dish from the kolhapuri cuisine. i have made this recipe slightly spicy and hot, which are hallmark flavor factors of kolhapuri cuisine. however, if you want you can either decrease or increase the spiciness by adding less or more of the spice powders. two more recipes from the city of kolhapur on the blog are: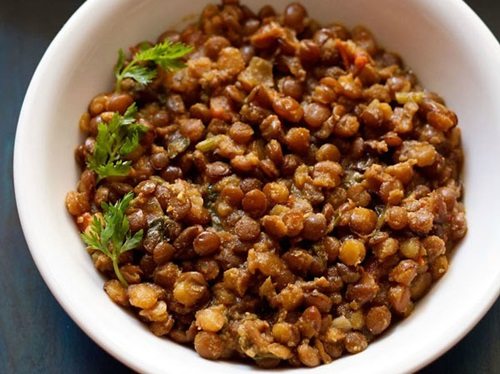 20. maah chole ki dal recipe – creamy and smooth punjabi dal recipe made with split black gram (split urad dal) and chana dal (split bengal gram). maah choleyan di daal is a staple dal made in every punjabi house hold.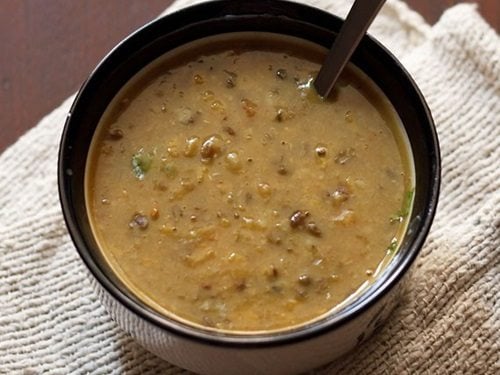 21. maharashtrian amti dal recipe – a slightly spicy, sweet and sour dal made from arhar dal (pigeon pea lentils). the mild sour tones comes from tamarind or kokum and the light sweetness coming from jaggery. also the taste of the toor dal blends very well with the rest of the ingredients. in the absence of tamarind or kokum, you can use lemon juice.
22. hyderabadi khatti dal recipe – this sour tasting dal is a popular lentil recipe made with arhar dal from the hyderabadi cuisine. the dal is cooked first till the desired consistency and then tempered. the sourness comes from the tamarind. so you have a creamy, smooth, flavorful and sour dal.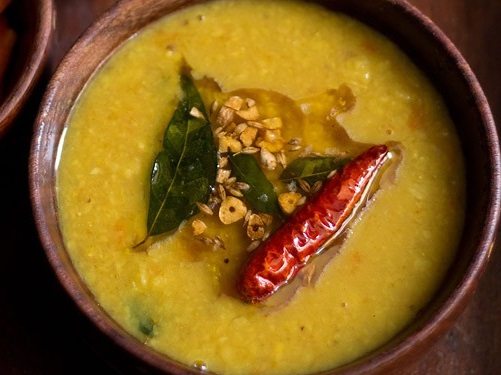 23. sabut moong dal recipe – homely punjabi style dal made with whole moong beans. the taste of this sabut moong dal is like a home cooked dal and really goes well with rotis or steamed rice.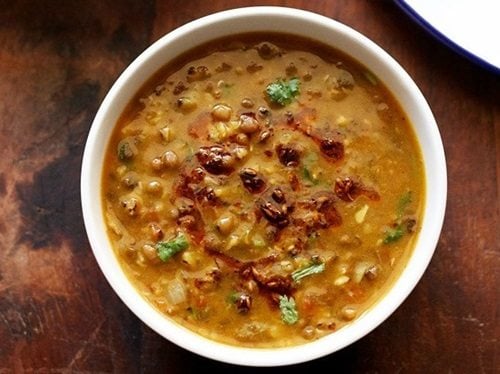 24. sukhi urad dal recipe – homely and delicious punjabi recipe of dry urad dal which makes for an excellent protein rich dish with rotis or phulkas.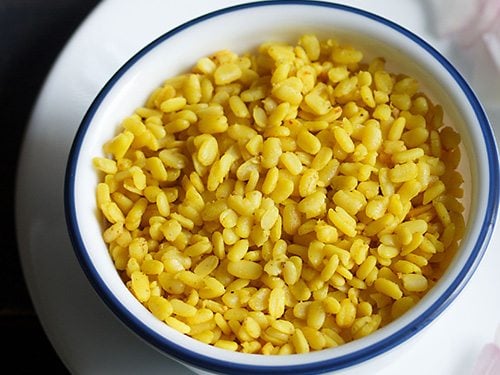 25. dal pakwan recipe – this is one of the most famous sindhi breakfast recipe. dal pakwan is basically chana dal served with pakwan (crisp fried indian bread).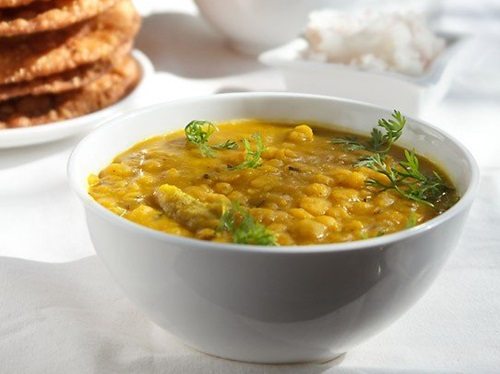 26. kerala parippu curry recipe – a delicious moong dal curry made with coconut and spices. it is one of the dishes that is made during onam sadya. you can either use moong dal or tuvar dal to make the recipe.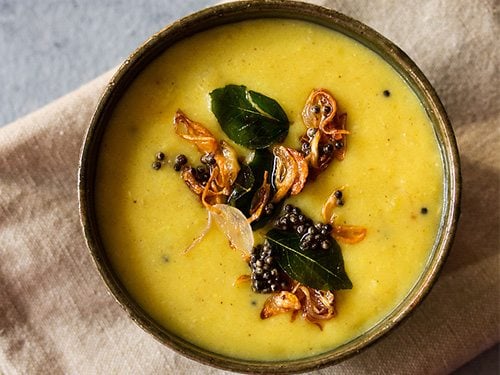 27. dali toye recipe – a tasty dal from the gowd saraswat brahman community (GSB). this is an easy to make and simple dal where not many ingredients are used. the minimal ingredients bring out the taste and flavor of tuvar dal in the recipe.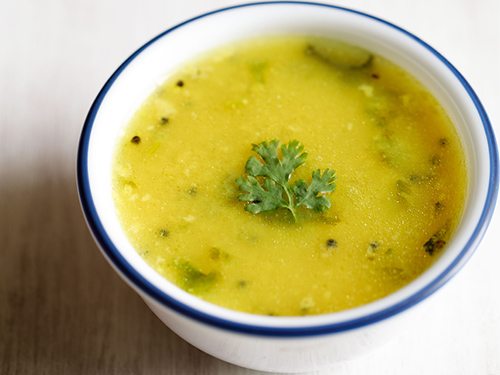 28. gujarati khatti meethi dal recipe – this is an easy gujarati dal having sweet and sour taste and will be specially liked by folks who love myriad flavors and textures in one dish.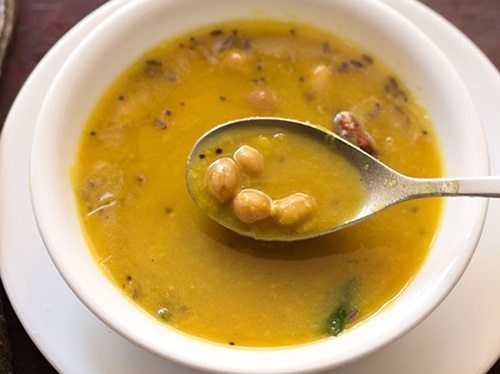 29. cabbage kootu recipe – tasty south indian style recipe of cabbage and moong lentils with coconut and spices.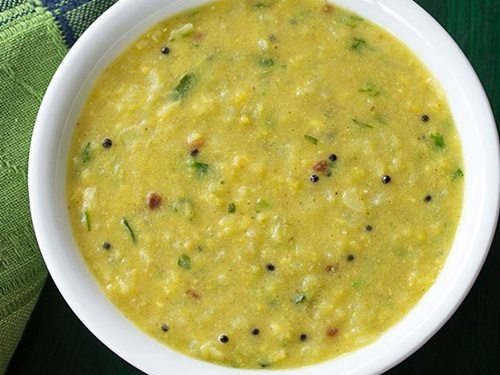 30. lauki chana dal gravy recipe – this is a healthy and spiced curry made with bottle gourd (opo squash) and bengal gram (chana dal). i make this punjabi curry often at home. this is an easy and quick recipe and goes very well with roti or phulkas.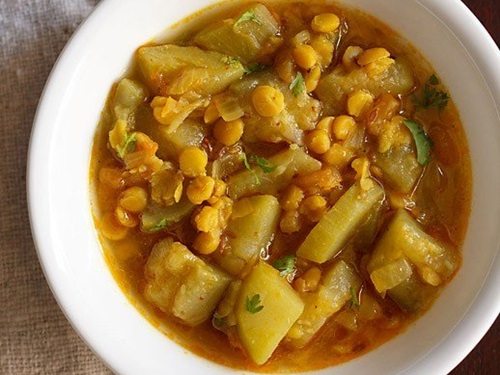 About
i started vegrecipesofindia.com in feb 2009. it is a pure vegetarian blog and shares recipes with step by step photos.

i am passionate about cooking from childhood and learnt cooking from my elders. a home science degree course further enhanced my cooking and baking skills professionally along with an internship in a five star hotel. i am trained both in mainstream indian as well as international cuisines.

all the 1800 recipes posted on blog are tried and tested and made healthy wherever possible. the recipes are detailed and with step by step pictures that will easily help you to make delicious and tasty vegetarian food.