collection of 8 ragi recipes – ragi is a wonder millet grain and also known as finger millet or red millet. these small reddish colored round grains are commonly consumed in the states of maharashtra, andhra pradesh and karnataka in india. in marathi these grains are called as 'nachni' and in hindi known as 'mandua'. many recipes can be made with ragi like bhakris or rotis (flat breads), idli, vada, dosas, puddings, porridges, papads. both ragi millet (the entire grain) or ragi flour can be used to make variety of recipes.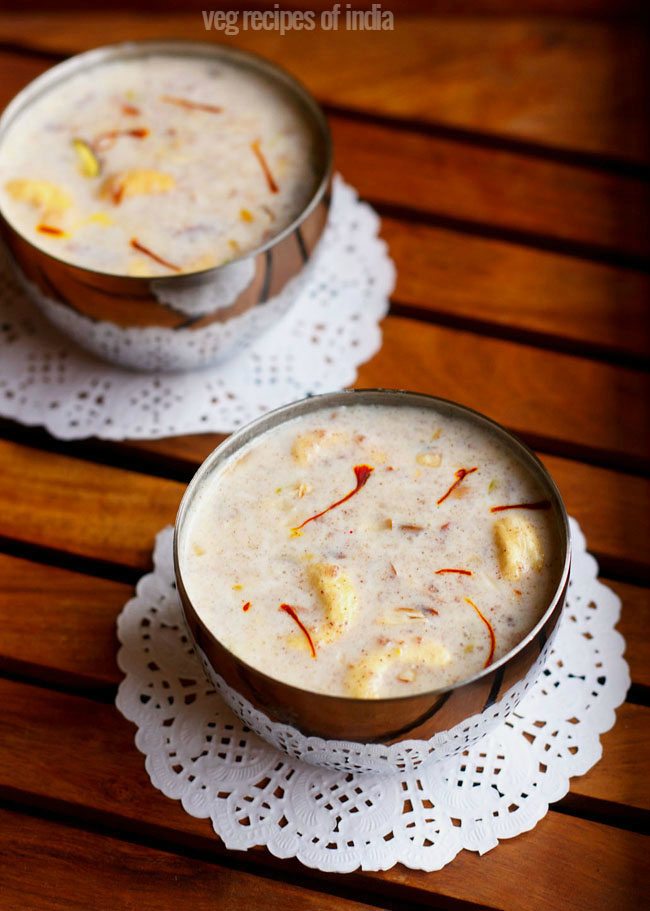 ragi is an ancient grain. ragi or finger millet first originated in south africa and came to india in the hallur district of karnataka around 2000 BCE. now karnataka is one of the top producers of ragi. in south karnataka, especially in rural areas, ragi is a staple food. here ragi is usually consumed as ragi balls known as ragi mudde. ragi mudde is also commonly made in andhra pradesh. source wikipedia
to make ragi mudde, ragi flour is cooked with some water and then shaped in balls. ragi mudde is served along with any sambar, saaru or any curry or gravy. i have not yet shared the recipe of ragi mudde, but i will add in some time. ragi rotti (flatbread) is yet another preparation that is made in northern karnataka.
in maharashtra with ragi some well known dishes that are made are – nachni ladoo, nachni bhakri and nachni papad. ragi porridge (also known as ragi malt) made with milk/water and sugar or jaggery is one of the commonly made dishes that is fed to infants, kids and people recovering from illnesses.
a few health benefits of ragi:
ragi is rich in calcium. 100 grams of ragi contains approx 350 mg of calcium. women should have a good amount of calcium in the diet as with age and deficiency of calcium, the bones become porous and causes problems. so its good for women to include ragi in their meals. ragi is also good for growing up kids.
ragi is also rich in proteins. thus extremely good for vegans and vegetarians.
ragi is also a good source of iron. so beneficial for people having anaemia.
ragi also has some essential amino acids which are required by the body. ragi is easily digestible and very nutritious. ragi is cooling in nature, so best had during winters or cold seasons.
in this post, i am sharing ragi recipes i have already posted on blog. as i add more ragi recipes, i will update this ragi recipes collection post.
8 ragi recipes:
1. ragi dosa recipe – finger millet dosa made with ragi flour, urad dal and idli rice. the ingredients are ground and then fermented to make crisp dosas.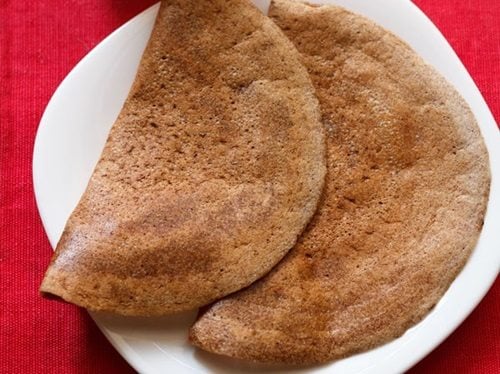 2. ragi idli recipe – nutritious and delicious idli made with finger millet flour (nachni or ragi flour), idli rice and urad dal.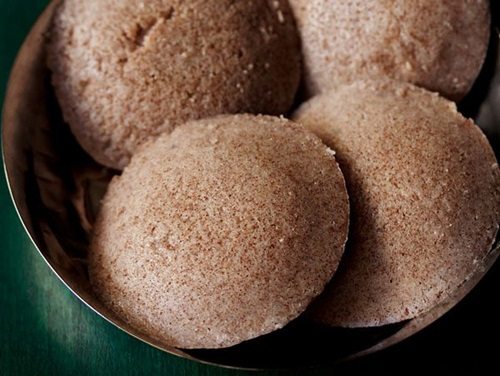 3. ragi ladoo recipe – quick, easy and tasty ragi ladoo made with three ingredients – ragi flour, jaggery and ghee. these ragi ladoos stay good for a week at room temperature in a cool climate. in a hot or humid climate, refrigerate them.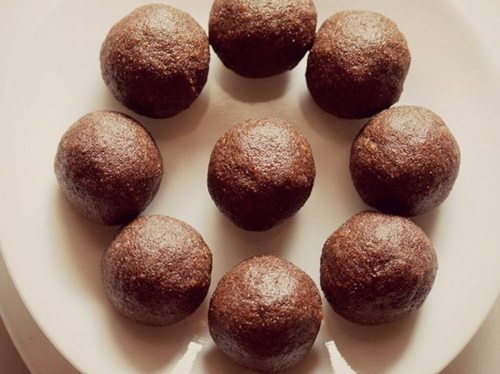 4. ragi halwa recipe – a sweet dessert made from ragi flour, ghee, sugar, milk and cardamom powder. ragi halwa is a healthy sweet for toddlers and kids.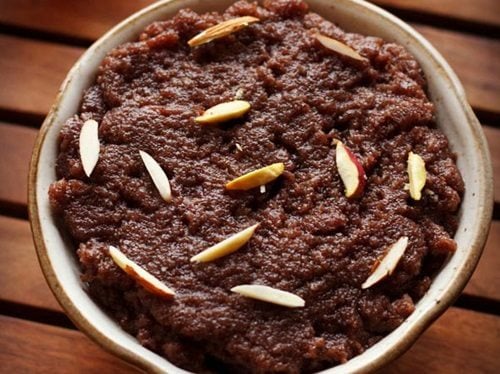 5. ragi roti recipe – rustic and healthy rotis made with ragi and whole wheat flour. this is one of easiest and best way to use ragi. this ragi roti recipe is similar to the way phulkas or jowar bhakris are made. you can serve them with any sabzi, stir fry, dal or legumes curry like usal or gutti vankaya kura or mixed sprouts curry recipe or ennegayi recipe or baingan bharta.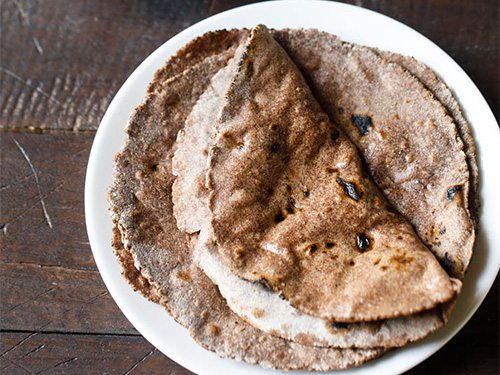 6. ragi kheer recipe – a simple, quick dessert made from ragi flour, sugar, milk, ghee and cardamom powder. this kheer recipe is easy and can be made in less than 30 minutes. you can even skip adding dry fruits if you want.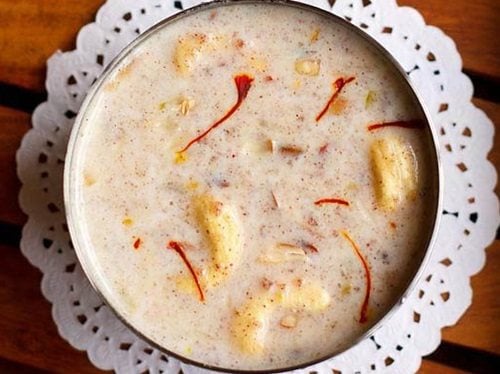 7. instant ragi dosa recipe – a no grind ragi dosa recipe and is very easy. it does not require you to grind anything. you just have to mix everything and then start making the dosas.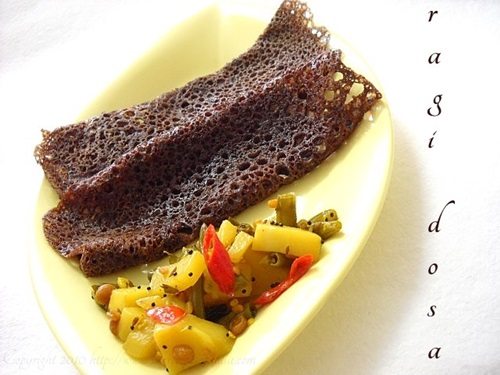 8. thalipeeth recipe – thalipeeth is a spiced flat bread made from multigrain flour. thalipeeth makes for a healthy, tasty and nutritious breakfast or snack. thalipeeth is made with a mix of flours. ragi flour can be added in thalipeeth along with the various other flours.