Collection of top 30 South Indian breakfast recipes. South Indian cuisine is very vast as it comprises of cuisines from the five South Indian states – Tamil Nadu, Telangana, Andhra Pradesh, Kerala and Karnataka. In these states also there are regional cuisines which are known for their unique and delicious recipe, eg Chettinad cuisine, udupi cuisine, Mangalorean cuisine, Hyderabadi cuisine etc.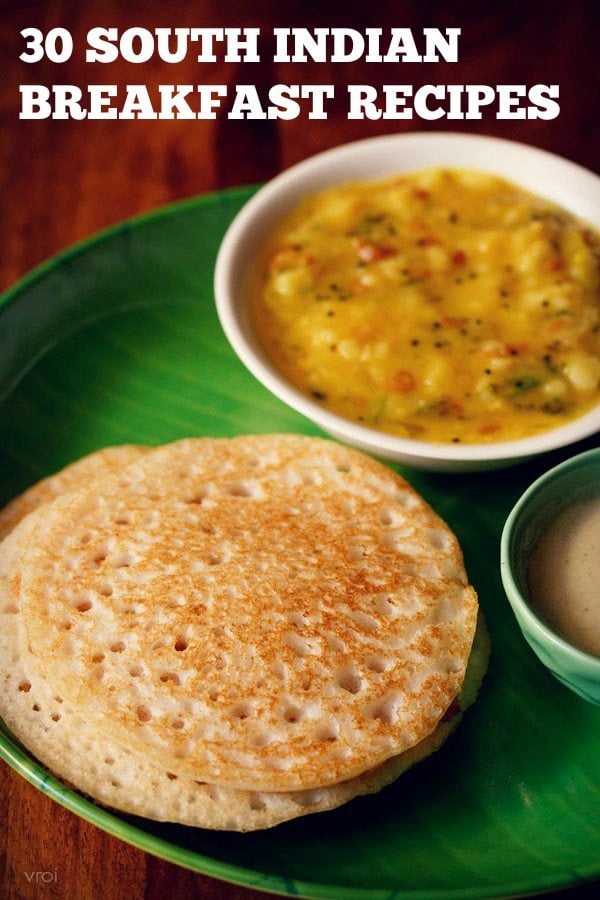 In this post I am sharing a collection of Popular breakfast recipes from south India. I hope this post helps you to decide your breakfast menu. Most of the South Indian breakfast recipes are healthy. Some recipes require some preparation like soaking rice and lentils for idli or dosa. Recipes like idli, dosa, upma, appam can also be packed in tiffin box for kids.
Few more popular breakfast recipes collection on blog are:
Top 30 South Indian breakfast recipes
1. Idli recipe – idli is a popular breakfast recipe in south India but popular in other parts of India too. Soft and fluffy idlis served with sambar and coconut chutney is not only tasty but very healthy as well. It is one of the healthiest breakfast you can eat.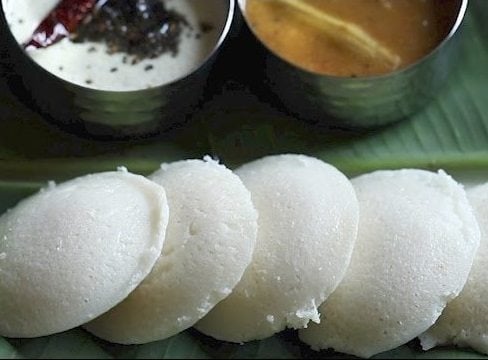 2. Masala dosa recipe – masala dosa is a popular South Indian breakfast snack not only in India but abroad as well. Though making masala dosa is a long process, but its worth it. In this recipe, the dosa is crisp and served with a delicious potato masala. Recipe post shares both the method of preparing dosa batter as well as the potato masala. If you do not have time, then skip making the potato masala and just make the sada dosa (plain dosa) with coconut chutney.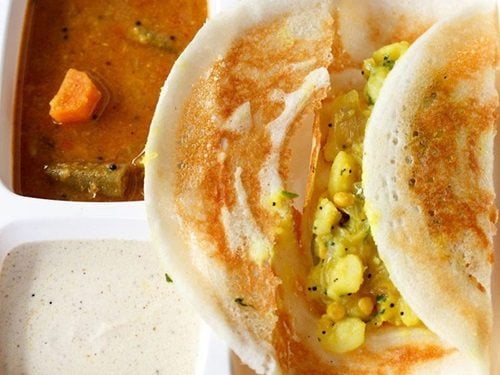 3. Appam recipe – these tasty lacy soft hoppers also known as appam or palappam are a popular Kerala breakfast served along with Vegetable stew.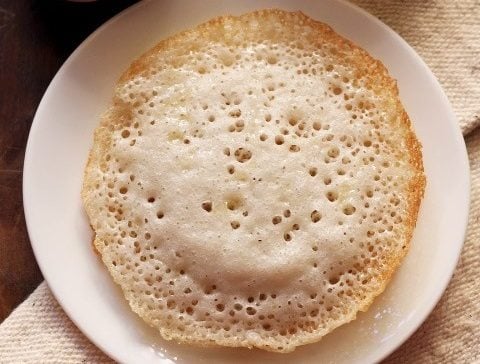 4. Khara Pongal recipe – ven Pongal is a South Indian breakfast made with rice and yellow moong lentils. This porridge like savory dish is laced with cumin, asafoetida and black pepper. Not to forget the lovely aroma of ghee, which is used for tempering these spices. few more tasty Pongal variations you can make for breakfast are: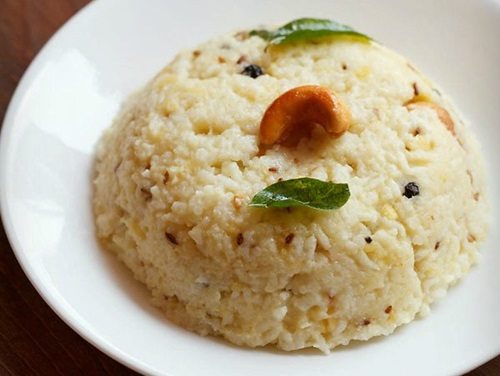 5. Medu vada – crisp and fried dough nuts made from black gram. medu vada is one of the easiest snack to make. If you have left over sambar and don't know what to do, then just make the medu vadas. Dip in Sambar and enjoy.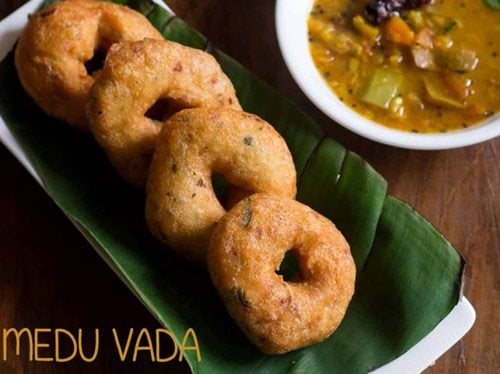 6. Upma recipe – upma is a traditional South Indian breakfast dish made from rava (sooji or cream of wheat). Upma is usually served with coconut chutney, lemon slices or Lemon pickle. it can also be had plain. There are many variations of upma popular in south India like: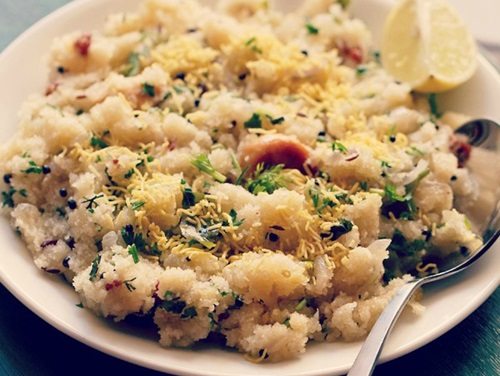 7. Idiyappam recipe – idiyappam also known as nool puttu are string hoppers and a popular breakfast in Kerala. this idiyappam recipe gives you soft and smooth idiyappam which tastes very good with a curry or any side dish of your choice like Veg korma or Mushroom korma or veg stew or Kadala curry.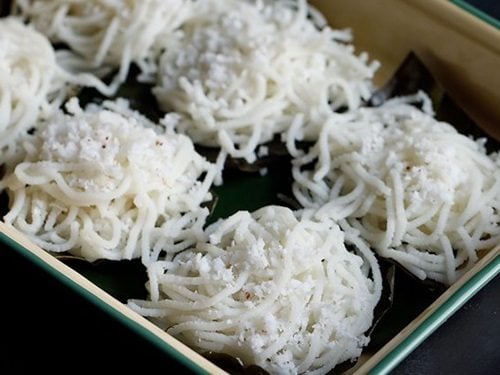 8. Uttapam recipe – uttapam is a delicious South Indian tiffin breakfast of thick pancakes. These pancakes are made from fermented rice and urad dal batter. few more delicious uttapam variations you can make for breakfast are: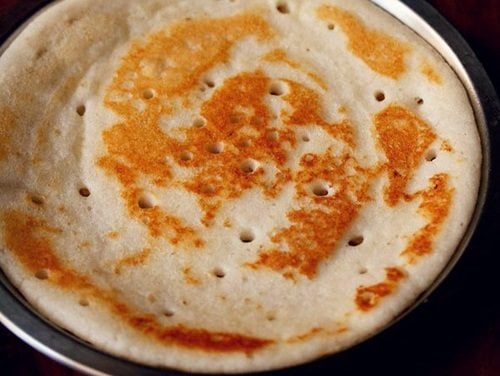 9. Rava dosa –  another popular South Indian dosa variety. The best part of making instant rava dosa is that it does not require any fermentation and is very easy to make. you can make the rava dosa plain or you can spice it up by adding chopped onions, curry leaves, herbs and spices. Other popular dosa varieties are: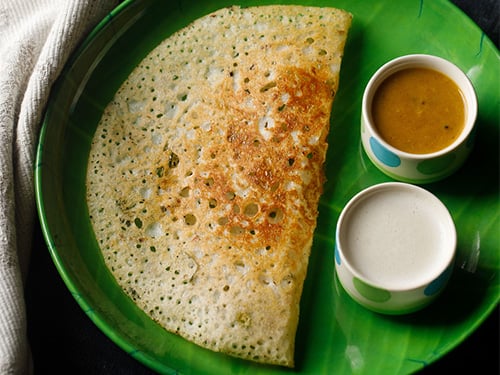 10. Puttu recipe – puttu served with Kadala kari is one of the most popular breakfast combination from Kerala. Apart from kadala curry it also taste good with veg stew or potato stew.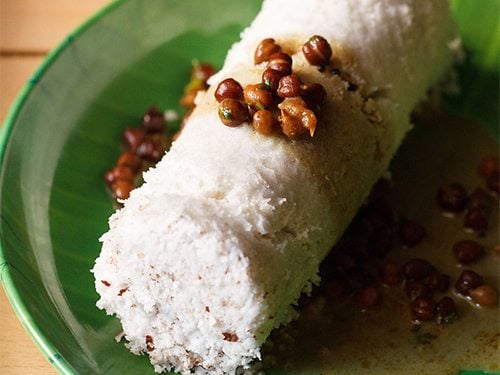 11. Poori masala recipe – the combo of pooris with potato curry is popular all over India. This South Indian potato masala gravy taste awesome not only with pooris but also goes very well with dosa or chapatis. at times I also make this Maharashtrian style poori bhaji and Punjabi aloo poori recipe. aloo poori is liked all over India and is made in different ways.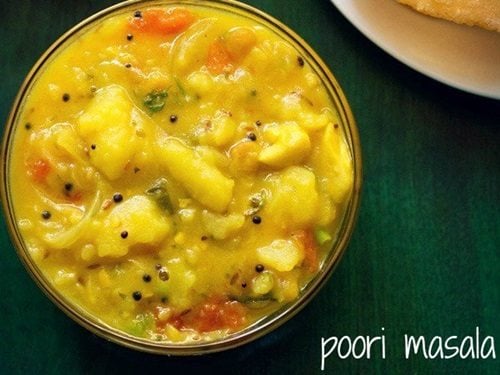 12. Akki roti – it is one of the staple breakfast in Karnataka and is made with rice flour and mix veggies. Akki rotti makes for a good healthy breakfast. You can add veggies of your choice in the dough. Another flat bread which is popular in Karnataka cuisine is Jowar roti recipe.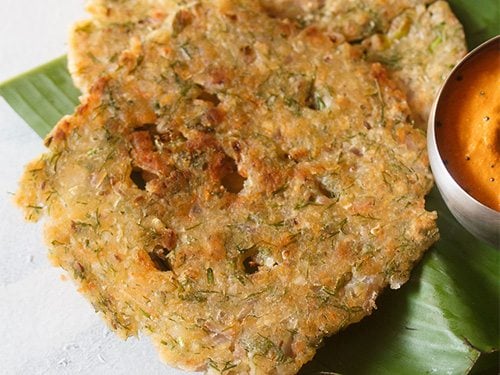 13. Pesarattu recipe – these moong dal dosas are a healthy and nutritious dosa variety. Vegan as well as gluten free. A popular breakfast recipe of Andhra Pradesh. You can also check this Urad dal dosa and Mixed dal dosa recipe.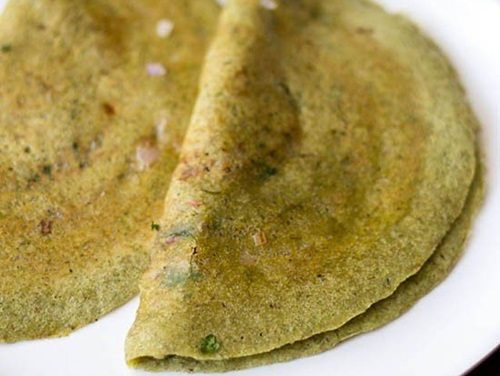 14. Adai recipe – adai is a delicious protein rich pancake. Making adai is very easy. rice and lentils are soaked and then ground to a slightly coarse batter. Also unlike Making dosa you don't need to ferment the batter.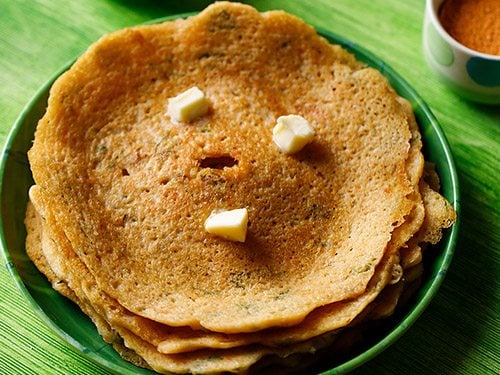 15. Rava idli recipe – quick and easy idlis made with sooji . To make instant rava idlis, no grinding and fermenting is required. Few more Idli varieties which you can make for healthy breakfast are: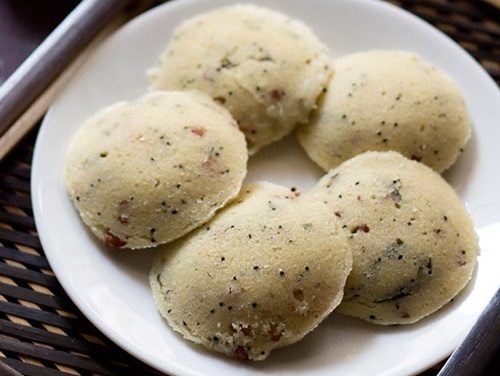 16. Set dosa – very soft, light and spongy dosa. These soft dosas are called as set dosa as they are served in a set of 3 dosa per serving. serve set dosa with your favorite coconut chutney, Veg sagu or Potato sagu or veg korma or sambar.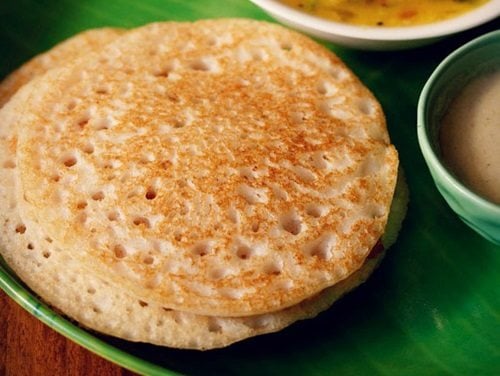 17. Mysore bonda recipe – crisp, soft and fluffy fritters made with urad dal (black gram), some spices and fresh coconut bits. There are many variations of bonda which are made like: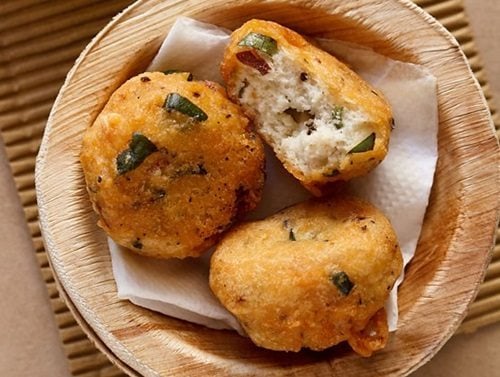 18. Chow chow bath recipe – a breakfast dish popular in bangalore. This breakfast comprises of basically three dishes, which are – Savory rava bhath, a Sweet rava kesari and Coconut chutney.
19. Aval dosa recipe – this is one dosa which is amazingly soft, spongy, porous and stays so even after some hours. Excellent for tiffin boxes with some dry chutney or podi. this poha dosa recipe is an Andhra specialty.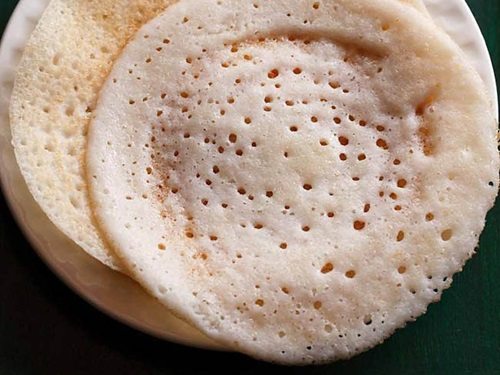 20. Poha idli recipe – soft, light and fluffy idlis made with poha (flattened rice), idli rice and urad dal. There are few more breakfast Recipes made with poha like: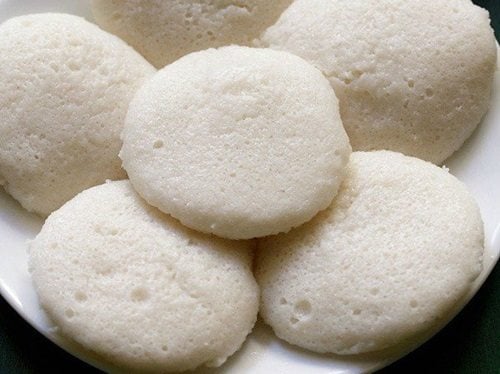 21. Semiya upma – making upma with semiya is another delicious version of the popular South Indian breakfast recipe of upma. Traditionally upma is made from rava (cream of wheat), but you can also make it with vermicelli (seviyan) and it tastes yum.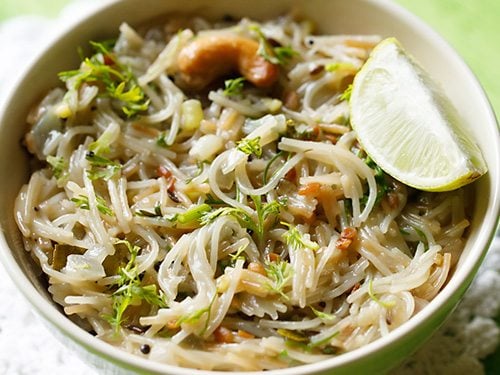 22. Ragi dosa recipe – this healthy recipe of ragi dosa is a fermented one and made like the regular fermented dosas. Ragi or finger millet or nachni is a healthy grain and I do include them wherever I can, like in making chapatis, Ladoo, Halwa, Kheer, dosa and idlis. being very rich in calcium its excellent for women as well as for children. You can also check this Ragi idli (requires grinding and fermentation) and Quick ragi dosa recipe which does not require you to grind anything.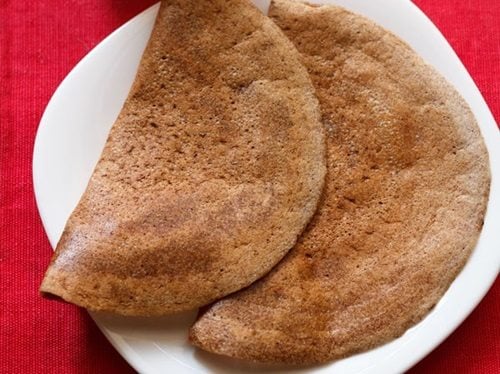 23. Rava kichadi recipe – rava kichadi is more like Khichdi and one that is made with rava. i do add some veggies in it to give some texture and nutrition. The veggies that can be added to this dish are capsicum (shimla mirch or bell pepper), french beans, green peas (matar) and carrots. But you can skip veggies and make it without veggies also.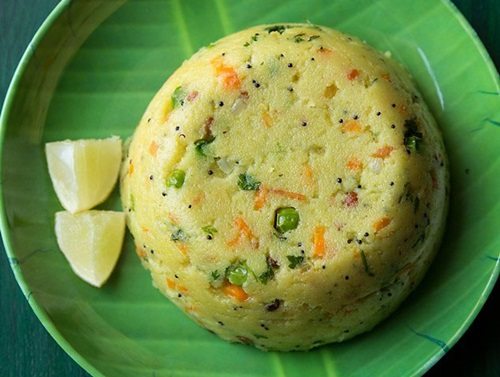 24. Neer dosa recipe – soft, thin, light and lacy crepes made with rice batter. Neer dosas are easy to prepare as fermentation is not required. apart from Coconut chutney, neer dosa can also be served with Veg sagu or veg korma or potato korma.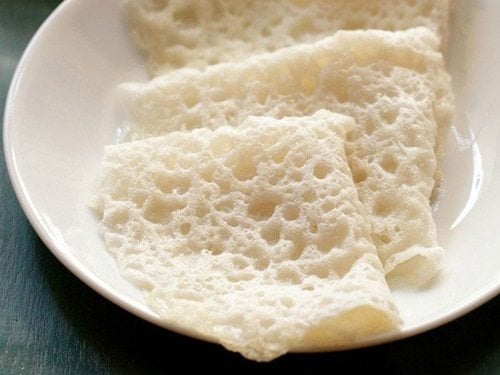 25. Oats idli recipe – healthy, tasty and instant oats idli recipe. No fermentation is required to make this quick idli recipe. There are few more breakfast Recipes with oats that can be made like: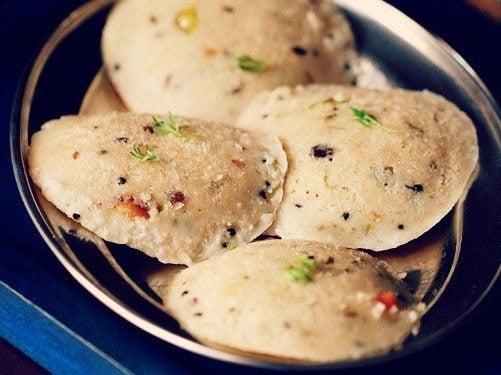 26. Benne dosa recipe – crisp, soft and buttery dosas from the davangere city in central Karnataka. these davangere dosas are not like the regular dosas. The taste as well as the texture is different. They are crisp and yet have a soft, light texture. davangere benne dosa is usually served with a Potato filling (called as potato palya) and a Spicy coconut chutney.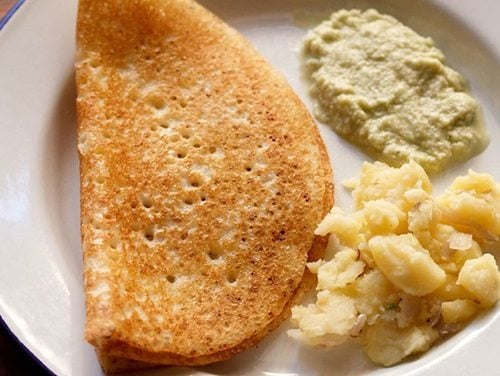 27. Paniyaram recipe – masala paniyaram Are spiced dumplings made from left over idli batter. paniyarams can be made plain, spiced or sweet. They are crisp from out and soft from within. You can also check the recipes of Sweet paniyaram And Wheat appam recipe.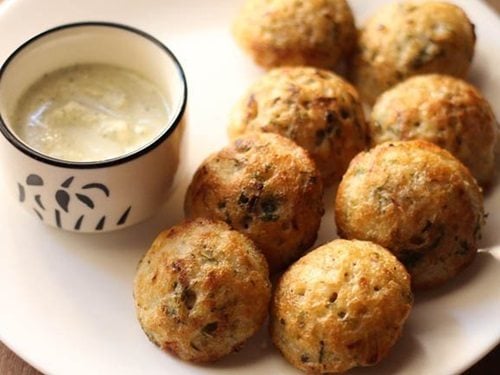 28. Mangalore buns recipe – mildly sweet fried bread made with mashed banana, flour and sugar. A specialty of Mangalore in Karnataka. these sweet banana pooris can be had as a breakfast or even as a snack. They make a delicious breakfast.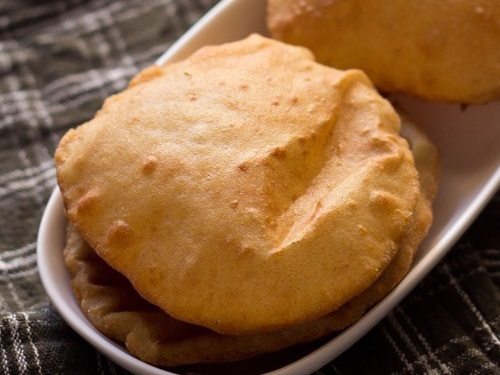 29. Malabar parotta recipe – Kerala parotta is a layered flaky flat bread that is popular across the whole of south India. It is a variation of the North Indian Lachha paratha. You can serve Kerala paratha with any vegetable curry like Veg korma or potato kurma or Veg Kolhapuri or Veg kadai or lentil curry like Dal makhani or with Paneer butter masala. even the simple dal tastes so good with the Kerala parotta.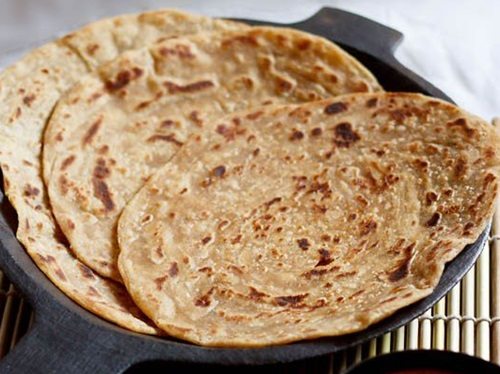 30. Mysore masala dosa – the recipe is like the mysore masala dosa served in the bangalore and mysore restaurants. The mysore masala dosa is spread with a spicy Red chili-garlic red chutney and the potato palya stir fry and served with coconut chutney and Sambar.