Krishna janmashtami or gokulashtami is celebrated all over India as the birth of Bhagwan Krishna. This year Janmashtami is on 11th Aug, 2020.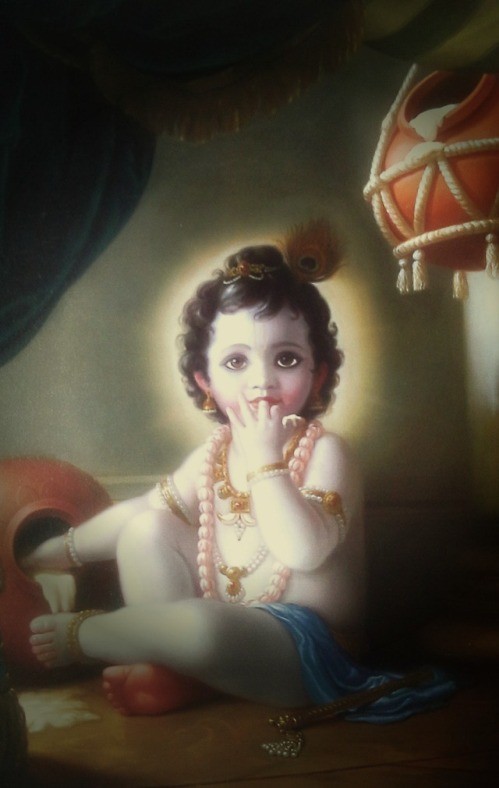 Janmashtami is celebrated differently in many parts of India. e.g. In Maharashtra dahi handi is played and is very popular. Whereas in north India, devotees show images of Krishna's childhood which are placed in swings and cradles outside their homes. Most of the temples are decorated and people visit the temples till late mid night as this is the time Krishna was supposed to be born. Places which are associated with Krishna's childhood like Mathura, Gokul and Vrindavan are visited by many devotees.
In North India many Hindus keep fast on this day and in this post, I am sharing fasting recipes for Janmashtami, in case you are also planning to do fast on this holy day.
During religious fasting, only certain flours & grains can be used
1. Singhare ka atta (water chestnut flour)
2. Kuttu ka atta (buckwheat flour)
3. Rajgira ka atta (amaranth flour)  and rajira (amaranth)
4. Sama ke chawal ka atta (barnyard millet flour) and vrat ke chawal (barnyard millet)
5. And arrowroot flour.
We use rock salt or sendha namak instead of normal salt. all the rules which applies for Navratri fasting applies to the recipes which you can have for janmashtami fasting.
Main course recipes for Janmashtami fasting
1. Sabudana khichdi – a delicious dish of tapioca pearls cooked with potatoes and peanuts. Vegan & gluten free recipe.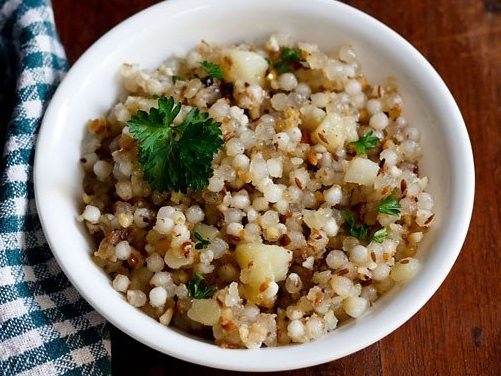 2. Vrat wale aloo – crumbled potato recipe for fasting without onion-garlic.
3. Singhare ki poori – pooris made from water chestnut flour and potatoes.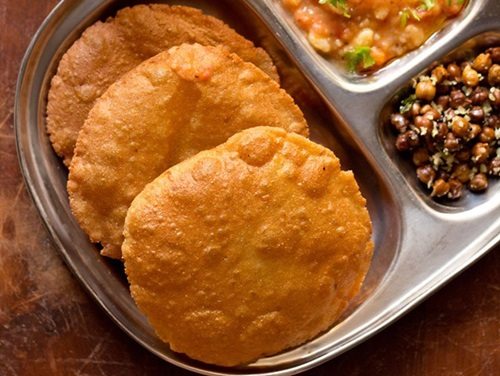 4. Kaddu ki sabzi – easy and simple pumpkin recipe.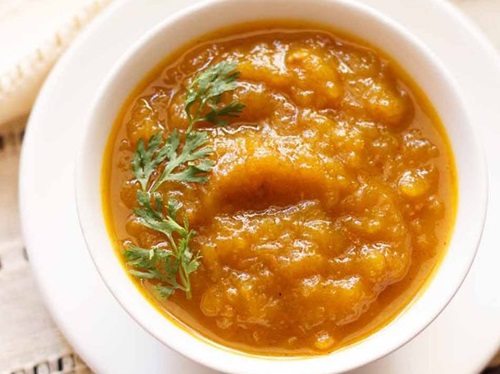 5. Sabudana thalipeeth – crisp and soft pancakes made with tapioca pearls, mashed potatoes, ground peanuts and spices.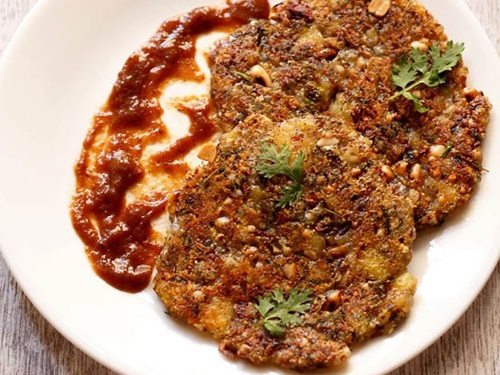 6. Samvat rice khichdi – savory porridge made with barnyard millet (sama ke chawal) and potatoes.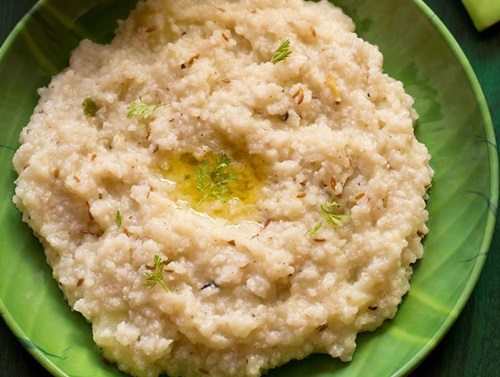 7. Jeera aloo – simple and easy to make jeera aloo for fasting.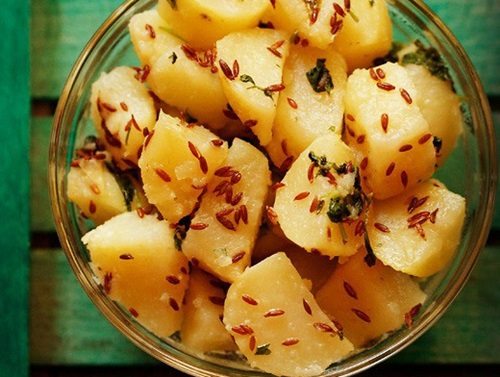 8. Rajgira paratha – flat bread made with rajgira atta or amaranth flour for fasting.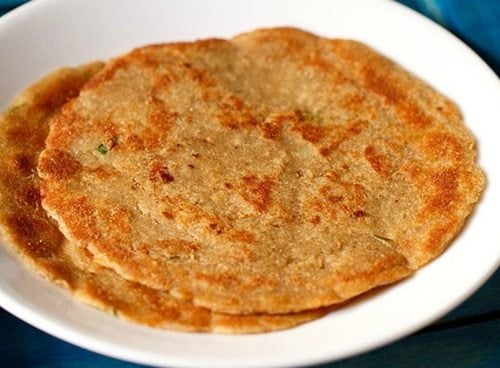 9. Aloo paneer kofta – a melt in the mouth soft texture koftas with a crisp exterior.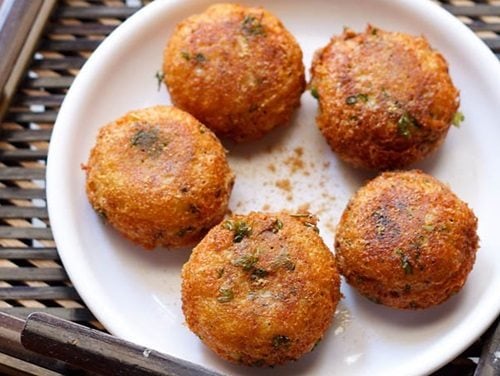 10. Dahi aloo – a light curry made from potatoes and yogurt.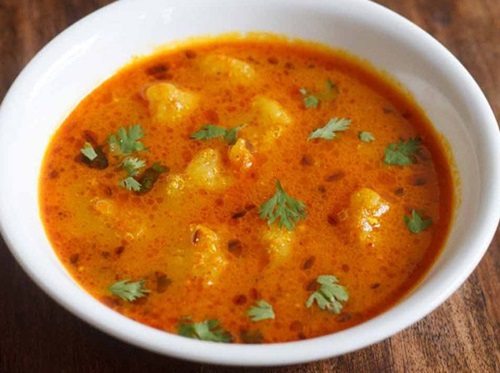 11. Arbi masala – light North Indian curry made with colocasia or taro root.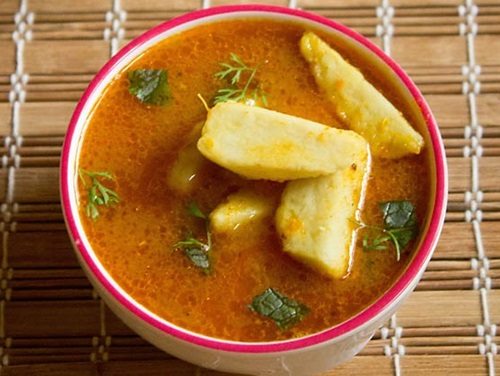 12. Samvat pulao – a simple and easy pulao made with vrat ke chawal/samvat or barnyard millet.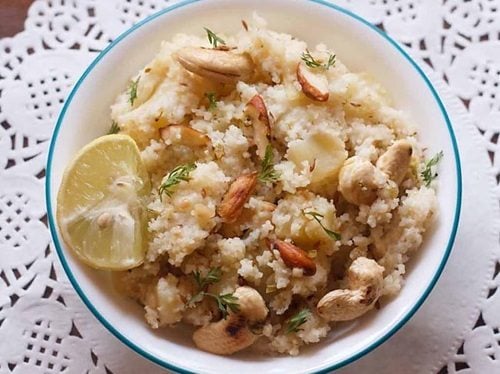 13. Buckwheat khichdi – easy to prepare khichdi with buckwheat groats (sabut kuttu), potatoes and peanuts for fasting. Wholesome super food.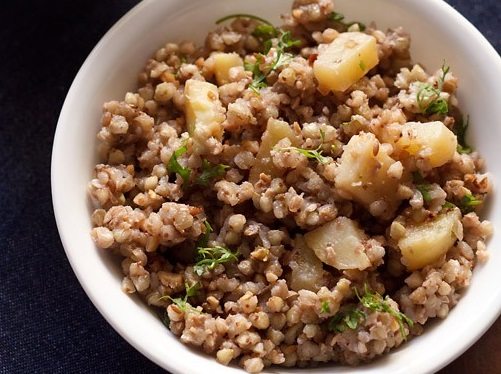 14. Peanut amti – a simple and easy peanut curry for Navratri fasting from the Maharashtrian cuisine.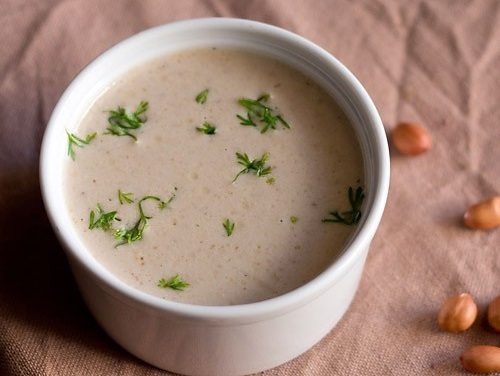 15. Aloo tamatar sabzi – easy lightly spiced curry made with potatoes and tomatoes.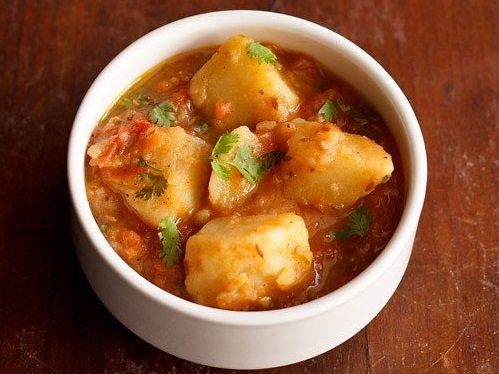 16.  Vrat ke aloo palak – simple and easy spinach potato curry recipe. addition of carom seeds or ajwain gives a nice aromatic flavor and taste to the curry. This a semi gravy dish.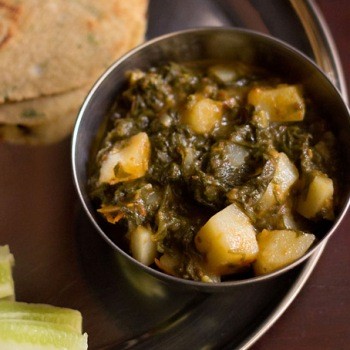 17. Raw banana kofta – crisp, spiced pan fried patties made with raw unripe bananas.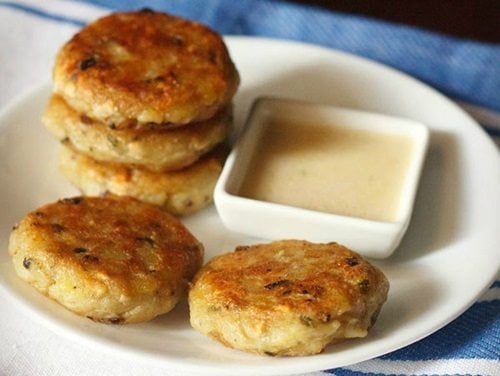 18. Vrat ki kadhi – quick to prepare kadhi for religious fasting days.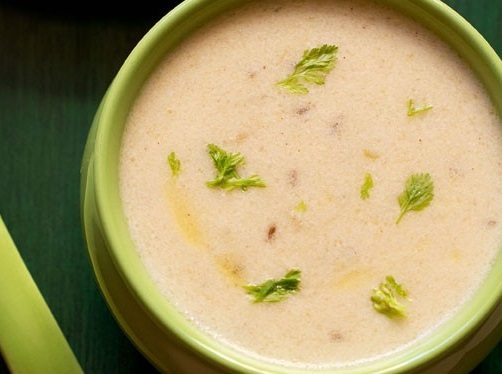 19. Rajgira ki poori – fried puffed breads made from amaranth flour & boiled mashed potatoes.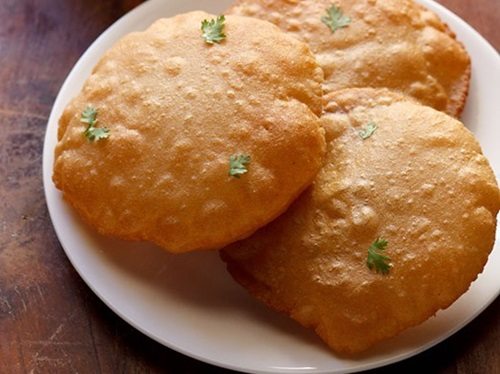 Snacks recipes for Janmashtami fasting
1.  Sabudana vada – crisp fried patties made with tapioca pearls, peanuts and mashed potatoes. Slightly sweet and spiced to taste.
2. Farali pattice – crisp potato patties stuffed with a sweet-tangy coconut-dry fruits stuffing. A popular Gujarati snack that is made during fasting.
3.  Aloo chaat – little spicy, tangy and crispy potato chaat.
3.  Sabudana pakora – crisp, golden fritters made from tapioca pearls, mashed potatoes and roasted crushed peanuts.
3. Sabudana tikki – pan fried patties made with tapioca pearls, potatoes and minimal spices.
4.  Roasted makhana (also known as phool makhana or lotus seeds)
5. Banana chips –  fried banana wafers made from raw banana.
6.  Sukhi arbi – easy colocasia roots recipe for fasting. This arbi recipe is called as brindavani ghuiya.
7.  Arbi tikki – a simple fasting recipe of arbi patties.
8 . Fruit chaat – spiced Indian fruit salad.
9: Potato finger chips – easy to make crisp french fries.
10. Palak pakora – spinach fritters made during fasting with buckwheat flour and spinach.
11. Kaddu pakora – pumpkin fritters made for fasting or religious vrat.
12. Sama ke chawal ki idli – fermented idli made from sama, samo, samvat or vari rice.
13. Sabudana chiwda – fasting snack made from nylon sabudana & dry fruits.
14. Sabudana bhel – easy and quick snack made from boiled potatoes, roasted peanuts and cashews.
15. Sweet potato tikki – fasting recipe made from sweet potatoes.
Desserts for Janmashtami fasting

1. Sabudana ladoo – a sweet recipe made from tapioca pearls which is good for fasting as well as during festival days.
2. Papaya halwa – a vegan Indian dessert made with semi ripe papaya.
3. Sweet potato halwa – delicious halwa made with boiled mashed sweet potatoes scented with cardamom and saffron.
4. Sweet lassi – sweet Punjabi lassi flavored with cardamom powder and saffron.
5. Carrot payasam – creamy and smooth payasam made with carrots, jaggery and coconut milk.
6. Phool makhana kheer – makhana kheer is a dessert that is often made during fasting or vrat.
7. Rajgira kheer – simple easy dessert pudding made with amaranth grains (rajgira or ramdana).
8. Vrat ke chawal ka kheer – a creamy kheer made with samvat rice or barnyard millet.
9. Paneer kheer –  quick and easy cottage cheese kheer for the festive season. Ready in less than 25 minutes.
10. Basundi – quick and easy recipe of sweet thicknened milk flavored with cardamom and dry fruits.
11. Apple halwa – sweet pudding made with apples, cinnamon and vanilla.
12. Lauki ka halwa -sweet Indian dessert made from bottle gourd.
13. Dry fruits ladoo – no sugar, no fat ladoos made with dry fruits. A vegan recipe.
14. Yogurt amaranth parfait – healthy and nutritious parfait made with popped amaranth, yogurt, honey, fruits & dryfruits.
15. Vrat ka halwa – a North Indian pudding made with water chestnut flour and buckwheat flour.
16. Lauki kheer – kheer made with bottle gourd or opo squash.
17. Shrikhand – a traditional Indian sweet made with hung curd and flavored with saffron and cardamom.
18. Coconut ladoos – three ingredient coconut ladoos made with fresh coconut, condensed milk and cardamom powder.
19. Coconut barfi – melt in the mouth barfi made with condensed milk.
20. Sabudana kheer – sweet pudding made with tapioca pearls or sabudana and milk.
Accompaniments
1.  Cucumber raita – cooling raita made with grated cucumber and lightly spiced.
2.  Phalahari chutney – green chutney made for fasting or vrat.
3. Coconut chutney – a no onion no garlic coconut chutney made simple and easy with just three ingredients.
4.  Pudina chaas – cooling drink made during summers using yogurt
More Indian festival recipes collections:
1. Diwali recipes
2. Navratri vrat recipes
3. Karwa Chauth recipes
4. 51 Ganesh Chaturthi recipes
5. Dussehra festival recipes