Indian Breads are made basically at all Indian homes. The various types of Indian Breads are listed below: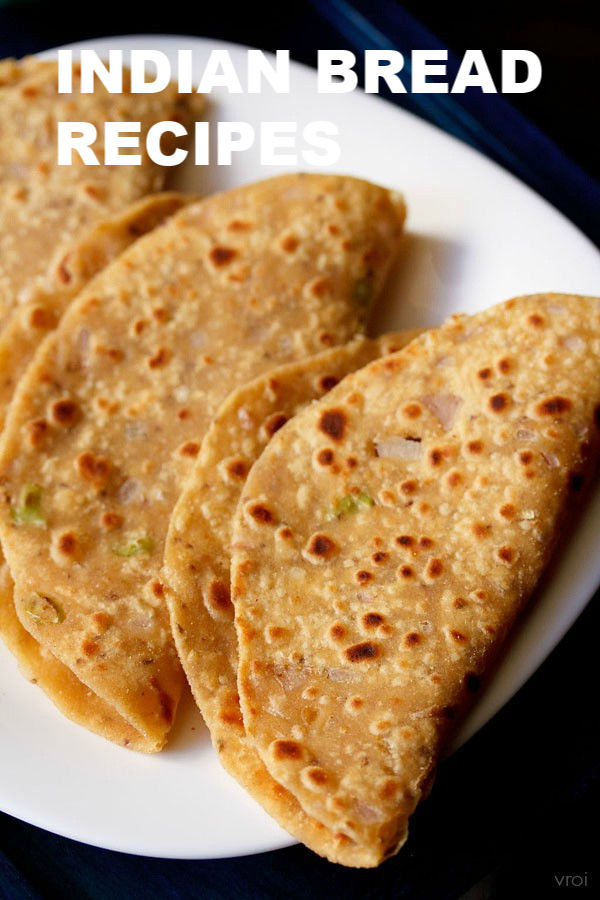 1. Phulka – Unleavened whole wheat flatbread… Cooked partly on gas flame. Whereas Chapati is Unleavened whole wheat flatbread which is made on tawa or griddle.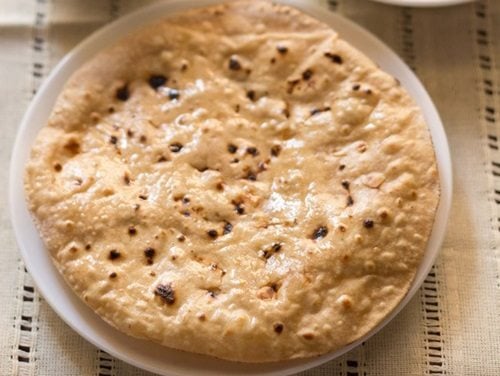 2. Plain Paratha – Crisp as well as soft unleavened whole wheat flat Indian bread recipe.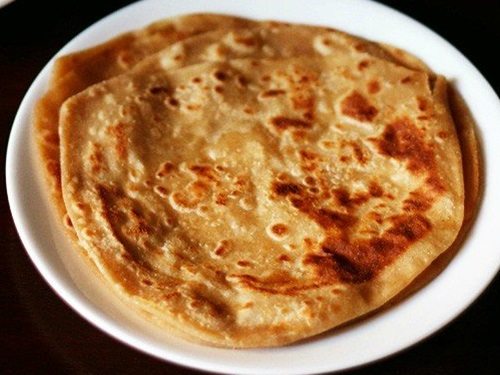 3. Paratha Recipes – Stuffed Parathas are made by stuffing the breads with vegetables or spices like Aloo Paratha, Gobi Paratha, Paneer Paratha, Mooli Paratha, Egg Paratha, Sugar Paratha, Palak Paratha, Methi Paratha, Onion Paratha, Ajwain Paratha, Dal paratha, Lauki Paratha, Sattu Paratha, Lachha Paratha, Kerala Paratha and so on. Parathas are usually had in breakfast with pickle, butter or curd. They are also popular tiffin box option.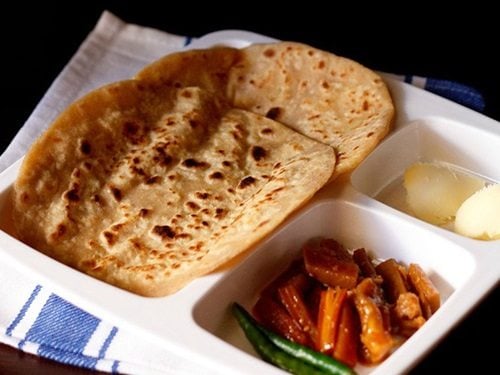 4. Naan Bread – Naan can be made from either all-purpose flour or whole wheat flour. The Naan made with whole wheat flour is healthy but usually Naan is made from all purpose flour. Naan can have further many varieties like Plain Naan, Butter Naan, Garlic Naan, Cheese Naan and Cheese Garlic Naan. You can make naan with yeast or without yeast also. They go very well with rich curry dishes and often served in restaurants.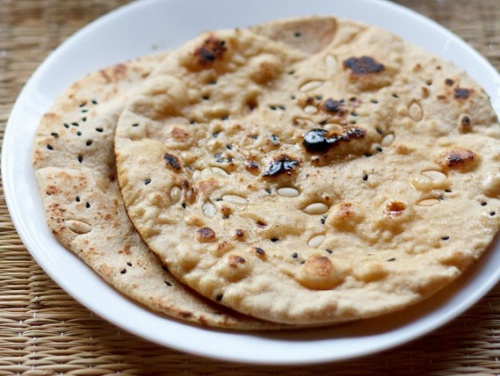 5. Tandoori Roti – Tandoor is a special Indian oven made from clay and used to bake naan and rotis.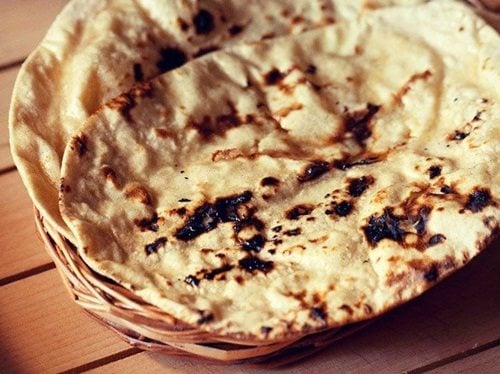 6. Poori – Indian Fried Bread and usually have it in breakfast or during festival or celebration time. Poori is usually eaten with potato curry or chana masala.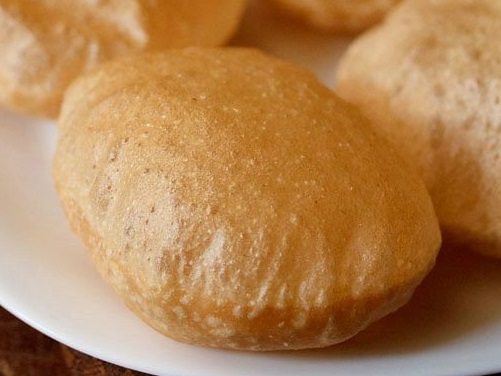 7. Masala Poori – Spiced Fried Bread made with whole wheat flour and spices.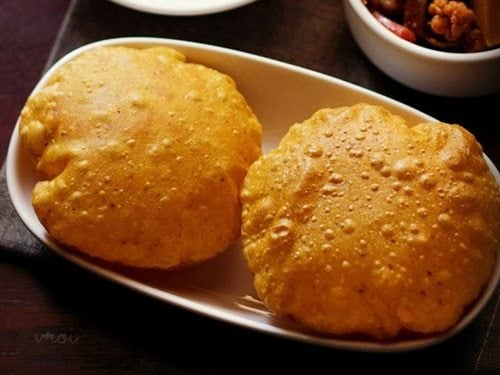 8. Bhatura Recipe – Leavened Fried Bread usually eaten with chickpea curry or potato dish. Its very popular in north India specially in Punjab and Delhi. Its also a popular street food. Few variations of bhatura are Aloo bhature and Bread bhatura recipe.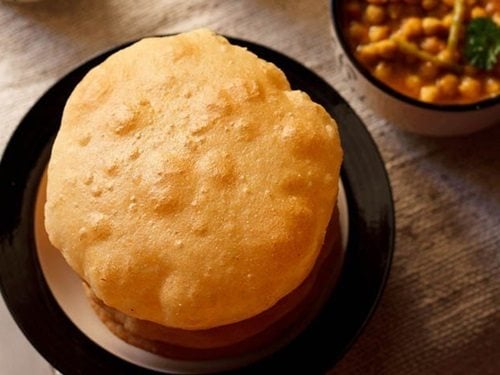 9. Bhakri – Millet Flat Bread. Its a very healthy Indian flat bread often consumed in rural parts of India. Some of them are Jowar bhakri and Bajra bakri.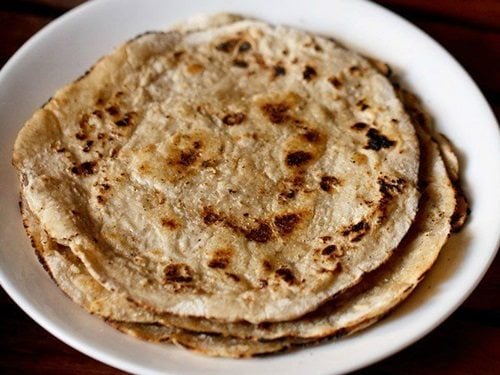 10. Thepla Recipe – Fenugreek Flat Bread. Methi Thepla is the most popular flat bread from Gujarat. Other variation is Lauki thepla which is made with bottle gourd.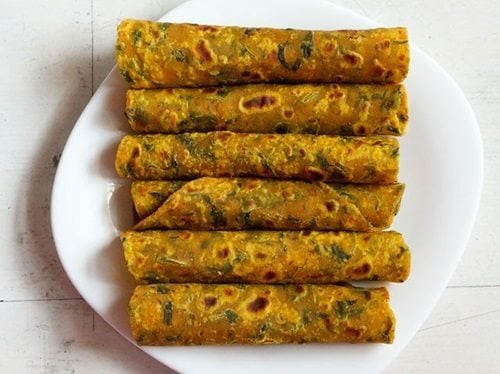 11. Missi Roti – Gram Flour or Chickpea Flour Flat Bread. Another variation I have added in the blog is this Methi missi roti.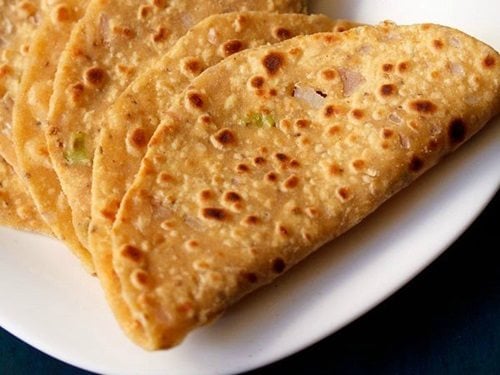 12. Akki Roti – These are flat breads made with rice flour and mix veggies.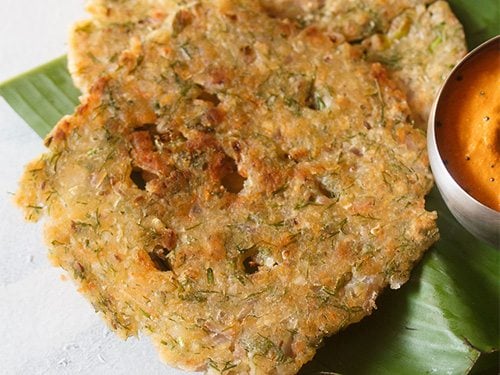 13. Kulcha – Leavened Indian flat bread made from maida (wheat flour). It is specially popular in North India and Pakistan and is usually eaten with chole or matar. In north India, outside schools you will normally see a stall selling kulcha chole. There are many variations of it like Paneer kulcha, Aloo kulcha etc. Most popular kulcha are made in amritsar, Punjab.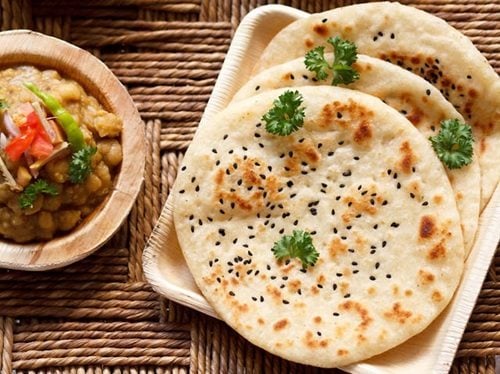 14. Luchi – Deep fried bread. Very popular in Bengali households. Made with all purpose flour, salt and ghee/oil.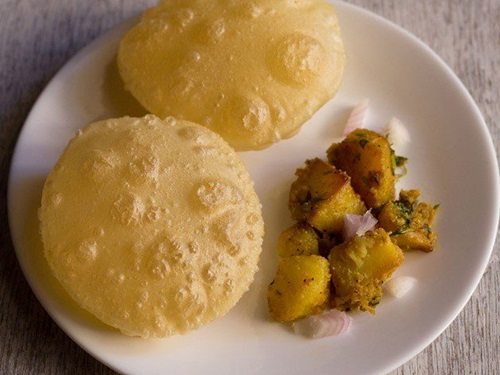 15. Methi puri – crisp and spiced puris made with whole wheat flour, fenugreek leaves and spices.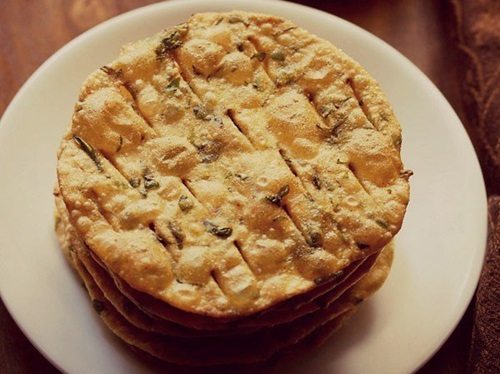 16. Makki ki roti – maize flour flat bread. Its very popular in north India specially in Punjab and had with sarson ka saag. The bread is unleaveaned and cooked in ghee.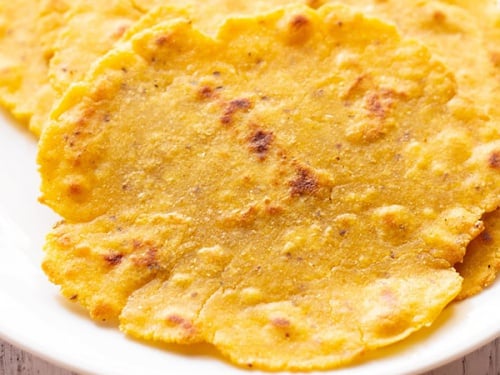 17. Rice pooris – Crisp as well as soft fried pooris made with rice flour. They are a specialty made in the malvan-konkan-Goan regions of the coastal Indian belt. Gluten free and vegan recipe.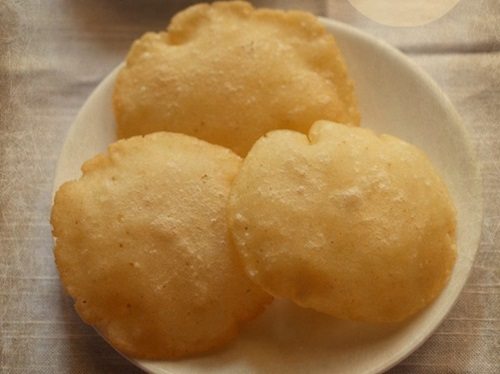 18. Matar kachori – Flaky and crisp Indian pastries stuffed with spiced & mashed peas. Vegan recipe.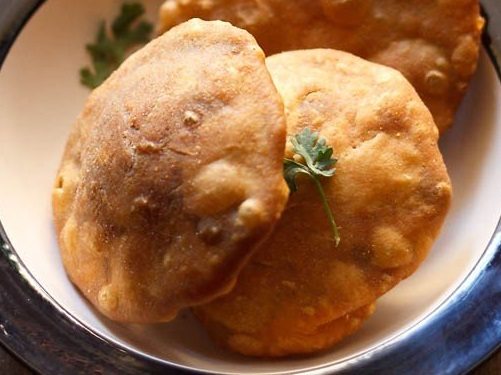 19. Dibba rotti – Dibba rotti or minapa rotti is a popular snack from Andhra cuisine. crusty, crispy from outside with soft texture from inside. Dibba rotti is made from urad dal batter and rice rava or idli rava. No fermentation is required to make dibba rotti.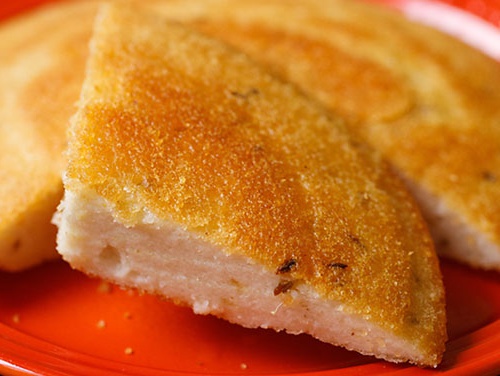 20. Ragi Roti – Rustic and healthy rotis made with ragi aka finger millet flour and whole wheat flour.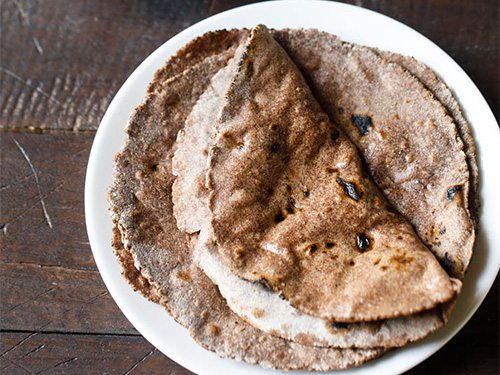 21. Thalipeeth Recipe – Thalipeeth is a spiced flat bread made from multigrain flour. thalipeeth makes for a healthy, tasty and nutritious breakfast or snack. You can even pack them in lunch box.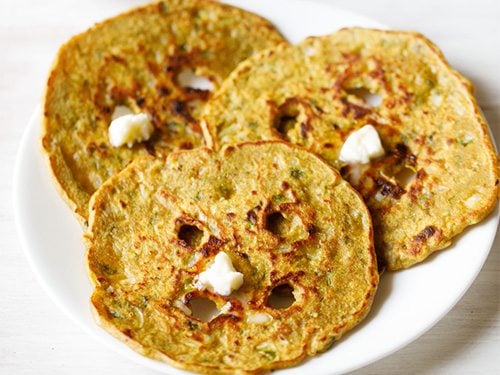 22. Rumali Roti – Rumali roti is one of the unleavened Indian breads that is made traditionally in the Awadhi, Mughlai and Hyderabadi cuisine. Rumali roti are thin soft rotis and can be folded like a handkerchief. Hence the name rumali or roomali roti. The word 'rumal' means handkerchief in hindi language.