bread recipes for snacks – collection of 40 tasty snacks recipes that you can make with bread. you can choose any bread of your choice like whole wheat bread or brown bread or white bread or sandwich bread. though using whole wheat bread is a healthier option.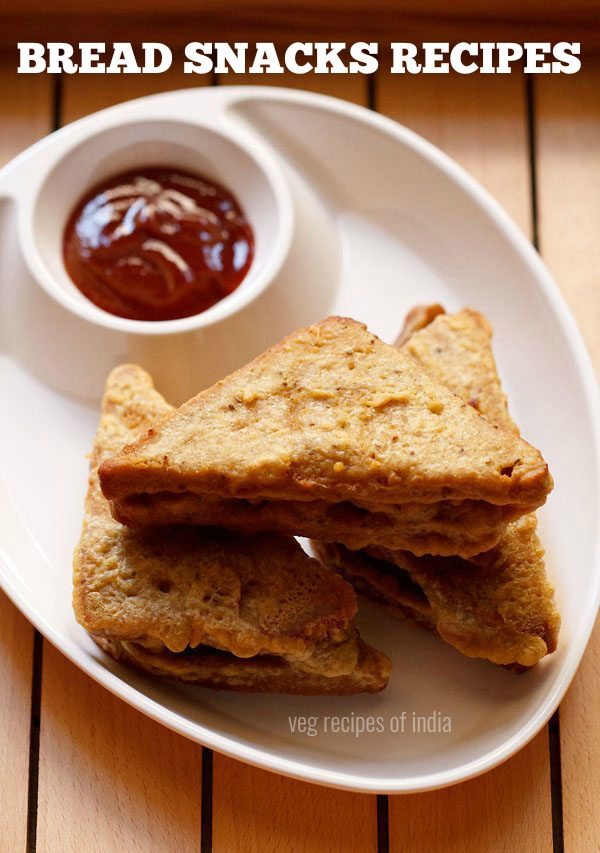 there are many snacks recipes that can be made with bread. in this collection i have listed all the snacks recipes that are made with bread. i will keep on updating the post as i had more snacks recipes with bread.
to make these bread snacks recipes, you can use fresh bread or a one to two days old bread. most of the times i prepare simple toasts or veg sandwiches with bread. but on occasions i also prepare snacks like pakora, rolls and puddings with bread.
these snacks can be served with most indian chutneys or dips. in india we have variety of chutney recipes to go along with snacks and starters. depending upon the snack, you can serve them with pudina chutney or coriander chutney or coconut chutney or tamarind chutney or with tomato ketchup.
i have only included popular sandwich varieties in this post. otherwise the post will become too big. if you want to check all the sandwich recipes you can make with bread, then you can check this collection of 34 sandwich recipes.
you can also check these popular veg snacks recipes collections:
40 bread recipes for snacks:
1. bread pakoda recipe – a very popular and quick breakfast snack. in this bread pakora recipe, there is no stuffing involved. just dipping the bread in the gram flour batter and frying them. easy and quick.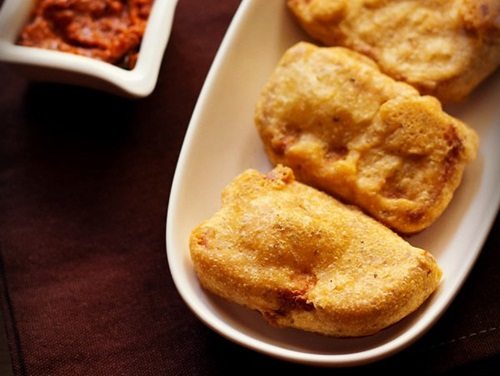 2. sandwich recipe – spiced street food snack of toast sandwiches from mumbai. what adds spice to the veg sandwich is the spicy coriander chutney, black salt and chaat masala. for more tasty street food recipes from mumbai you can check this post – 30 best mumbai street food recipes.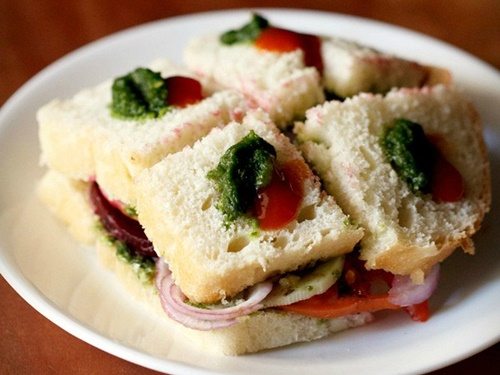 3. bread pakora recipe with stuffed potatoes – bread pakora is stuffed with a filling of mashed & spiced potatoes, dipped in besan and deep fried. one can be innovative in making the filling. though, mashed potatoes is a common filling used.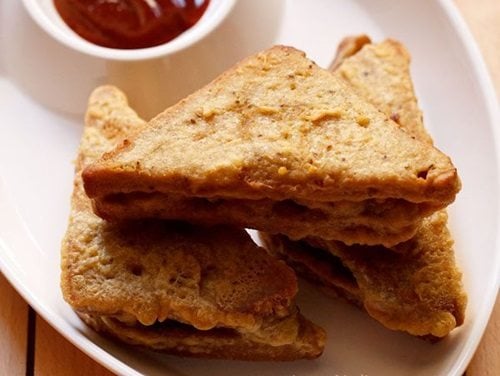 4. bread upma recipe – quick and easy upma made with bread. you can use fresh bread slices or even a few days old bread to make this upma. if you like upma then here are some more upma variations: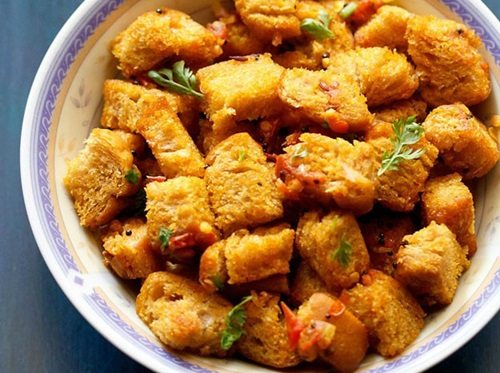 5. aloo toast sandwich recipe – to make these grilled sandwiches with a spiced potato stuffing is very easy. all you need are some boiled potatoes, spices, butter and bread.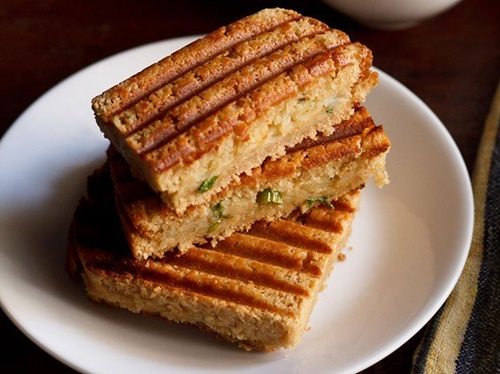 6. instant bread dosa recipe – its one of the easiest dosa one can make. though i always prefer the ground fermented dosa batter as nothing beats the taste and texture of dosas made the traditional way. but at times one is looking for quick and easy breakfast solutions, so these instant recipes come in handy. i have also compiled the collections of dosas and instant recipes → 28 dosa recipes and 22 quick and instant recipes.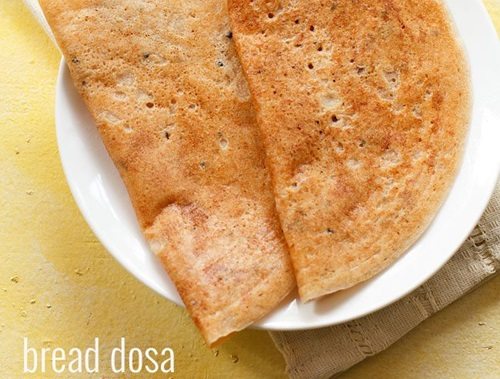 7. bread roll recipe – crisp bread rolls with a soft spiced mashed potato filling. a snack that can be made in a jiffy if you have leftover boiled potatoes. these bread rolls are a favorite at home and i usually pair them with the evening chai as a snack.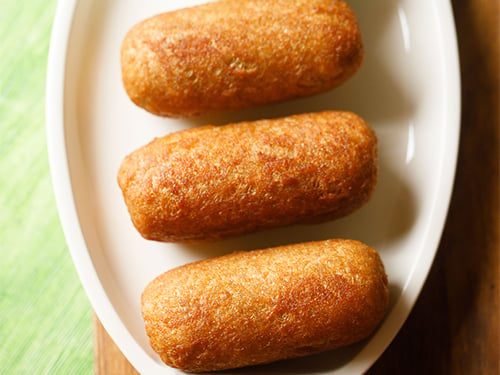 8. paneer sandwich recipe – simple and easy breakfast or snack idea of grilled paneer sandwich. the recipe shared is an indian style paneer sandwich which includes green chutney, spices and herbs.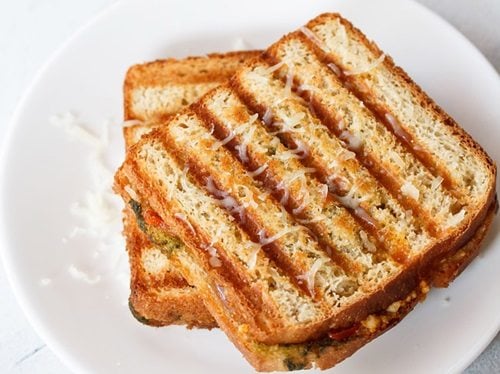 9. veg pizza sandwich recipe – these pizza sandwiches are basically grilled sandwiches. though you can also make toast sandwiches. you can add veggies of your choice in the stuffing like steamed baby corn or boiled sweet corn.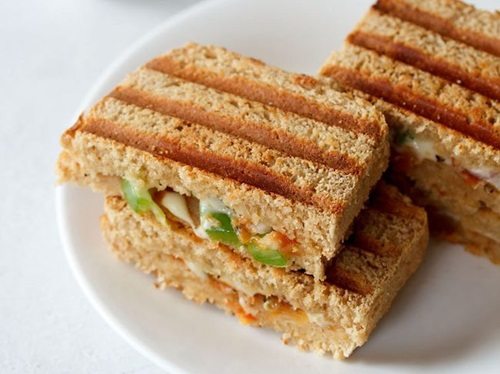 10. bread vada recipe – simple yet tasty recipe of vadas made with bread, spices and herbs. they taste also good and can be served as an evening snack with some tea or chai. other popular vada recipes on blog are: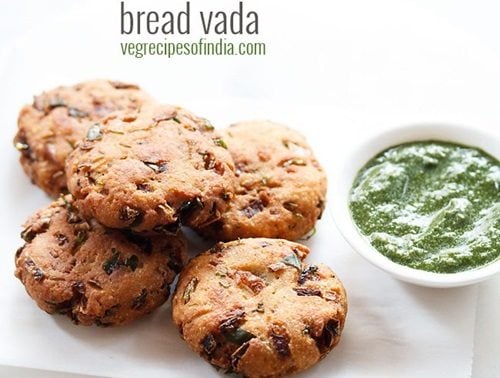 11. paneer bread roll recipe – quick baked snack of bread rolls stuffed with a spiced paneer stuffing. no onion no garlic recipe. tofu can be substituted instead of paneer.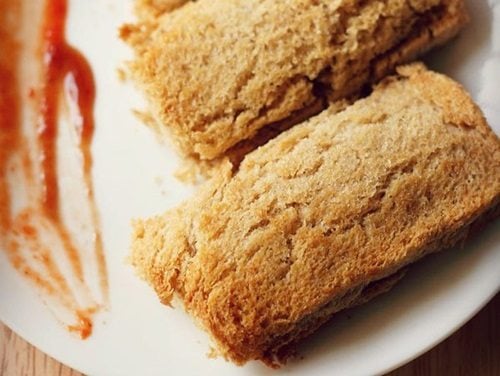 12. cheese sandwich recipe – crisp cheesy sandwiches with indian spices and grilled. this is one of our favorite breakfast and it does not take much time to make these cheese sandwiches.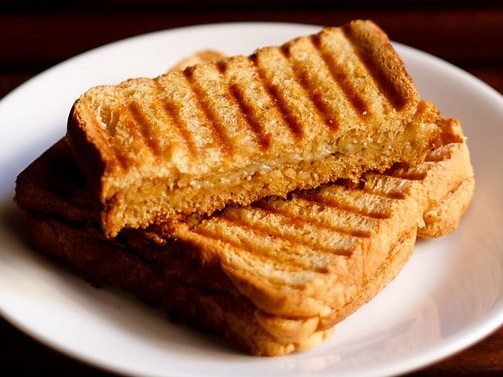 13. garlic bread on tawa recipe – a super easy recipe of making garlic bread on a tawa or frying pan and without the oven. usually i make garlic bread as an accompaniment to soups or as a starter. but they equally taste good with tea or coffee.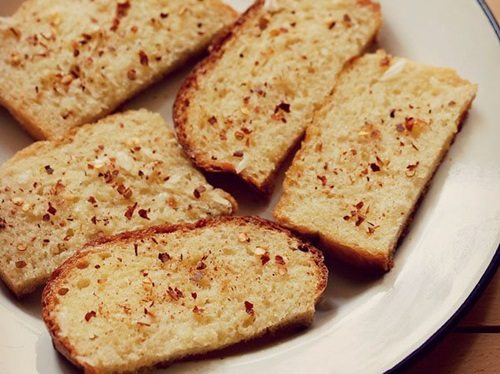 14. bread bhatura recipe – quick bhatura made with bread slices and whole wheat flour (atta).  the recipe does not require to leaven the dough for hours. if you love having bhatura with punjabi chole masala then you can also check these recipes – easy bhatura or aloo bhatura or this popular bhatura recipe.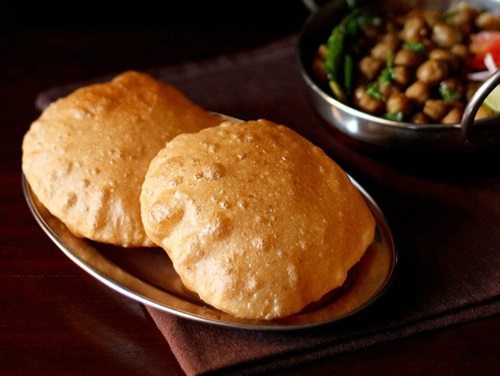 15. bombay masala toast sandwich – spiced street food snack of toast sandwiches from mumbai, where the masala is tempered, sauteed & spiced mashed potatoes.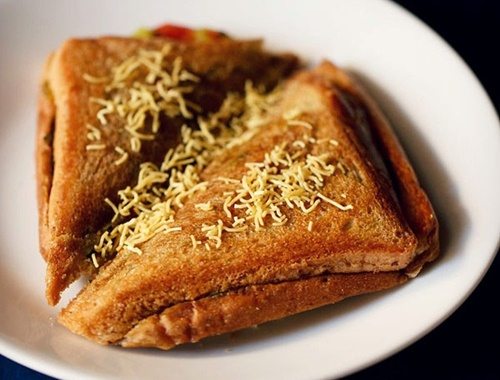 16. cheese garlic bread recipe – easy to make quick 15 minute cheese garlic bread recipe for the those folks who want a quick breakfast or brunch. use any bread and cheese of your choice.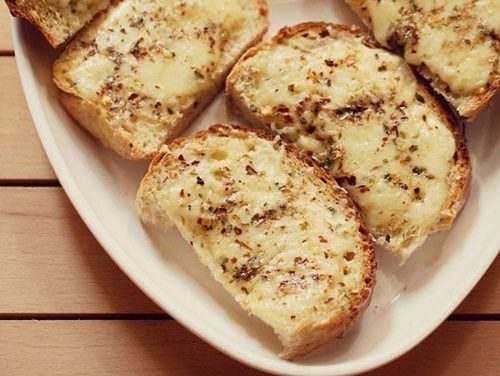 17. bread pizza recipe in oven – easy to make bread pizza with veggies and cheese. for this bread pizza recipe, you don't need ready pizza sauce. but if you have, then your work is reduced and and you just need to place the veggies on the sauce smeared toasted bread slices.
18. bread cheese roll recipe – easy to prepare baked bread rolls with a cheesy spiced potato stuffing. you can choose the filling you want. i usually go for the classic potato-cheese combination.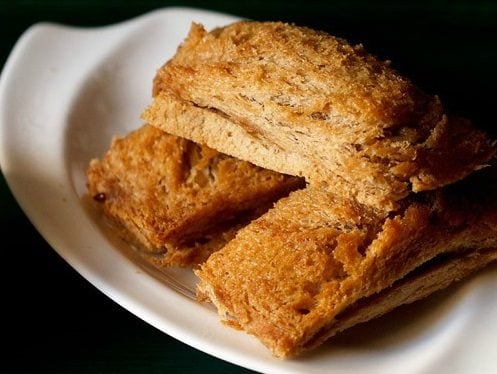 19. veg sandwich recipe – a bombay vegetable sandwich spiced with cilantro chutney and grilled. grilling the sandwich makes the bread slices golden crisp and many people like it that way.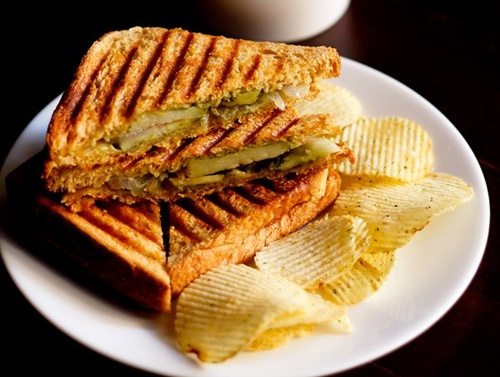 20. bread besan toast recipe – one of those quick breakfast recipes that can be made in a jiffy. just takes about 15 to 20 minutes. all you need is besan (gram flour), the usual indian spices-herbs and bread.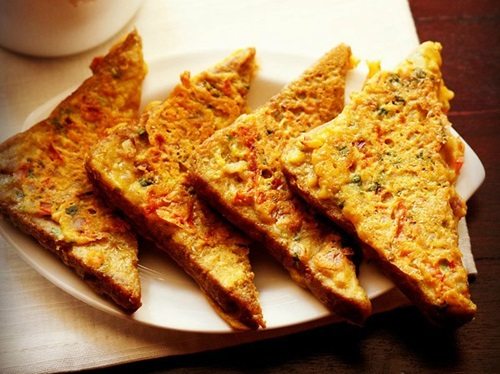 21. bread sooji toast recipe – easy to prepare toast with semolina (rava or cream of wheat), onion, tomato and cream filling. the choice of bread is yours – white bread, whole wheat bread or brown bread. you can use fresh bread or even a few days old bread.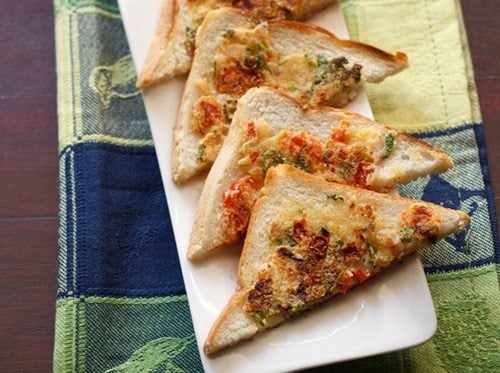 22. veg cheese sandwich recipe – this recipe is a bombay style veg cheese toast sandwich. to make spicy sandwiches, increase the number of green chilies in the mint-coriander chutney.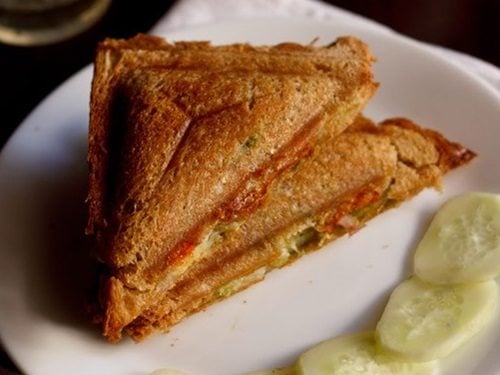 23. cheese chili toast recipe – tasty cheese toast spiced with chilies and ginger. an easy breakfast to prepare and serve.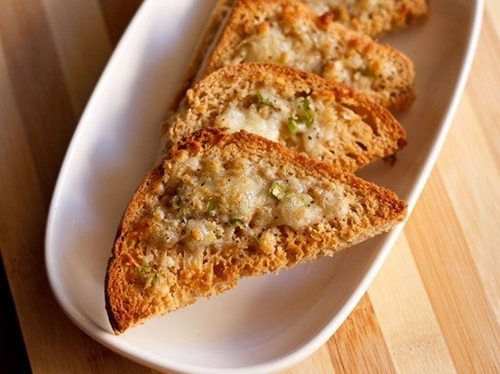 24. curd sandwich – quick and easy sandwich recipe with a spiced veggie curd filling.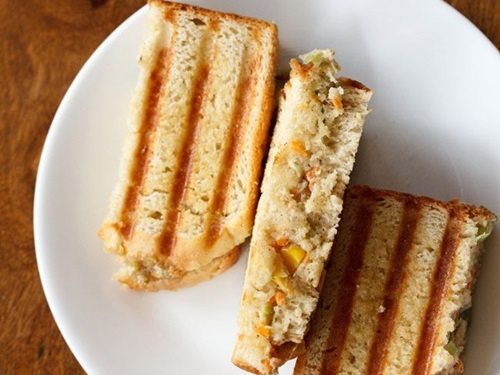 25. bread tartlets recipe – bread tartlets is a quick snack or munch and is ready in 15-20 minutes. the stuffing can be your own choice of veggies and you can also spice it according to your taste buds. be creative and have fun.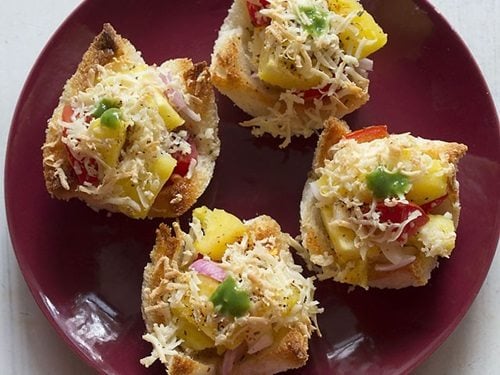 26. cheese bread pakora recipe –  i have used cheese slices as a stuffing for the bread. you can also use the bread as it is without any filling. you can also have the combination of potatoes and cheese as the stuffing.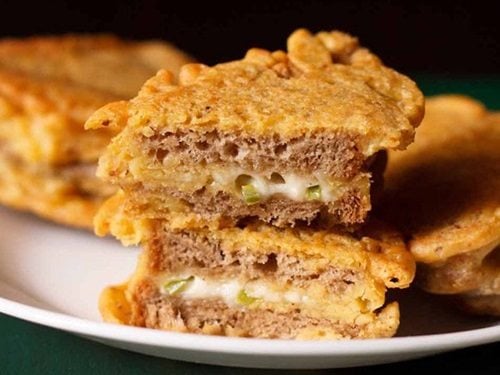 27. avocado garlic toast recipe – easy and a quick breakfast recipe of avocado garlic toast. the recipe gets done within 15 minutes. avocado is also called as butter fruit. in hindi its known as makhan phal.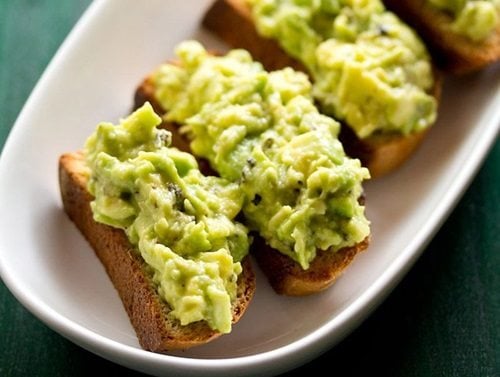 28. corn sandwich recipe – the filling for this corn sandwich is italian inspired with tomatoes, garlic and fresh basil.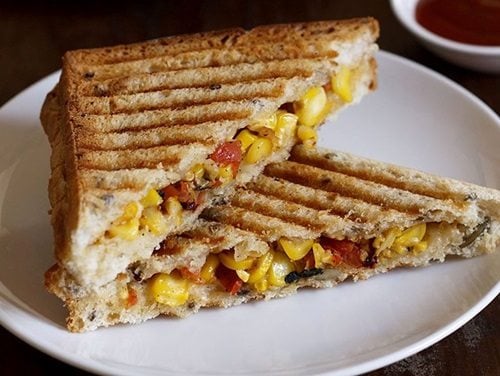 29. bread cutlet recipe – crispy and tasty cutlets made with bread and mixed veggies. this bread cutlet recipe is similar to the way i make veg cutlets. just that in this recipe more bread is added which gives a nice soft texture within the cutlets.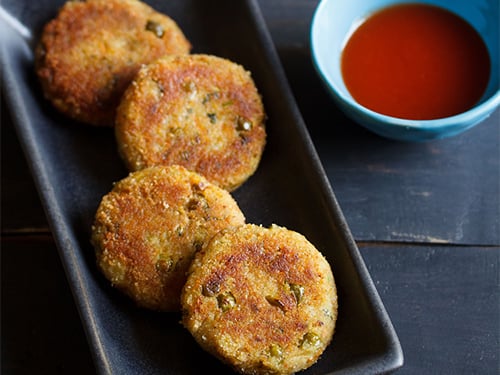 30. bread pizza recipe on tawa or pan – this bread pizza on tawa is a quick, easy and tasty bread snack. the bread base mimics the pizza base with veggie toppings. of course the taste of bread pizza is different than the regular pizza. for pizza lovers, there are few more delicious pizza recipes posted on blog like: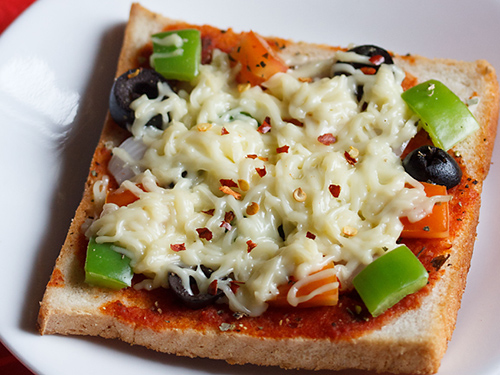 31. potato sandwich recipe – simple but delicious grilled sandwiches stuffed with a spiced potato filling.
32. bread patties recipe – these are easy and tasty patties made with bread and spiced mashed potatoes. for the stuffing of bread pattice, i have used the same stuffing that is made for batata vada. but you can always change the stuffing as per your liking. also some grated cheddar cheese can also be added.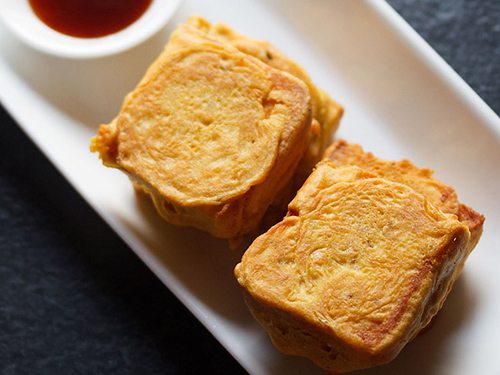 33. club sandwich recipe – this recipe is the club sandwich that used to be served in the restaurants in mumbai. besan chilla or tomato omelette is used as one of the stuffing. there is a layer of cucumber, lettuce and tomato. the third layer is of cheese or grated veggies like cabbage and carrots mixed with mayonnaise or just plain cheese slices are used.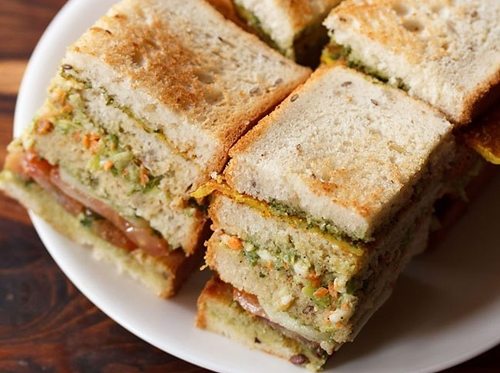 34. masala bread recipe – one of the quickest, yummiest and easiest snack you can make with bread is masala bread. this recipe is a spicy version of masala bread.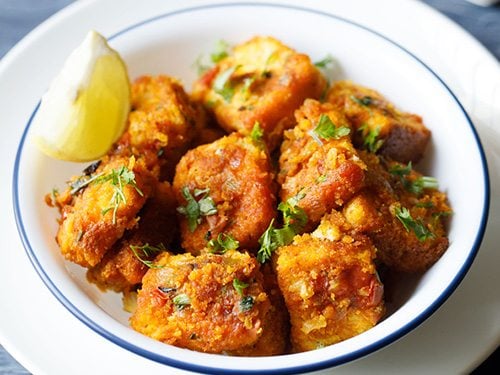 35. chutney sandwich recipe – a four ingredient, quick and easy to prepare chutney sandwich. no onion no garlic recipe.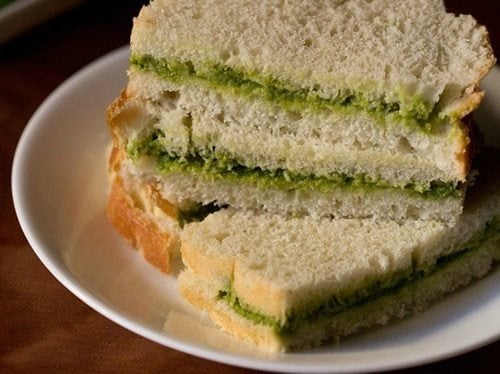 bread sweet recipes:
36. shahi tukda recipe – a rich, royal mughlai dessert of fried sugar syrup coated bread topped and soaked with fragrant creamy sweet thickened milk or rabri and garnished with dry fruits.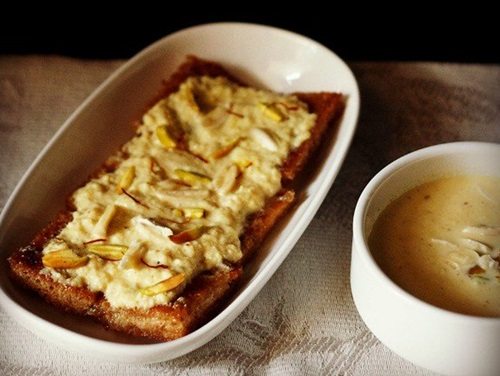 37. double ka meetha recipe – easy and delicious recipe of hyderabadi style double ka meetha made with sweetened condensed milk. here condensed milk is used to replace rabri or thickened milk. hence this eliminates the need of making sugar syrup.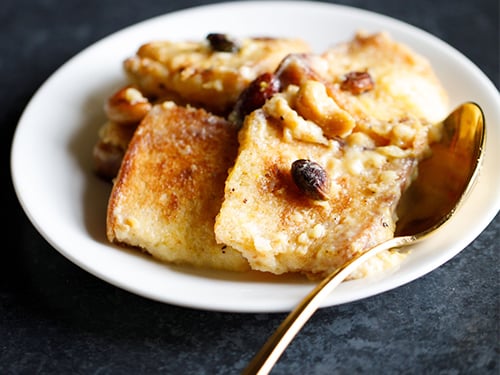 38. bread gulab jamun recipe – soft and tasty gulab jamuns made with bread. the taste of these gulab jamuns are similar to a soft bread pudding. some other versions of gulab jamun recipes on blog are: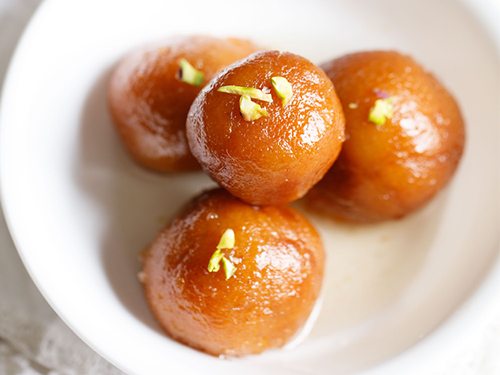 39. eggless bread butter pudding recipe – easy to prepare pudding with whole wheat bread, butter and eggless custard. it goes extremely well as a dessert in itself. you can top the pudding with chocolate sauce or caramel sauce, if you prefer.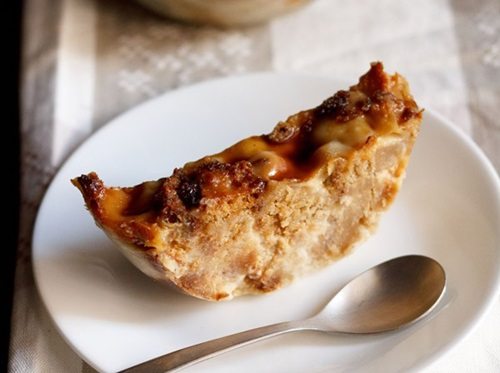 40. eggless caramel bread pudding recipe – this is a smooth, melt in the mouth pudding made with caramel and bread slices. here the caramel is made by melting sugar. not difficult but yes does require some practice.  the pudding is steamed and hence does not need an oven.