Baisakhi is a festival which is celebrated in northern India specially by Sikh and Punjabi community. It falls on April 13th or 14th every year (mostly on April 14th). This year Baisakhi festval is on 13th April 2020.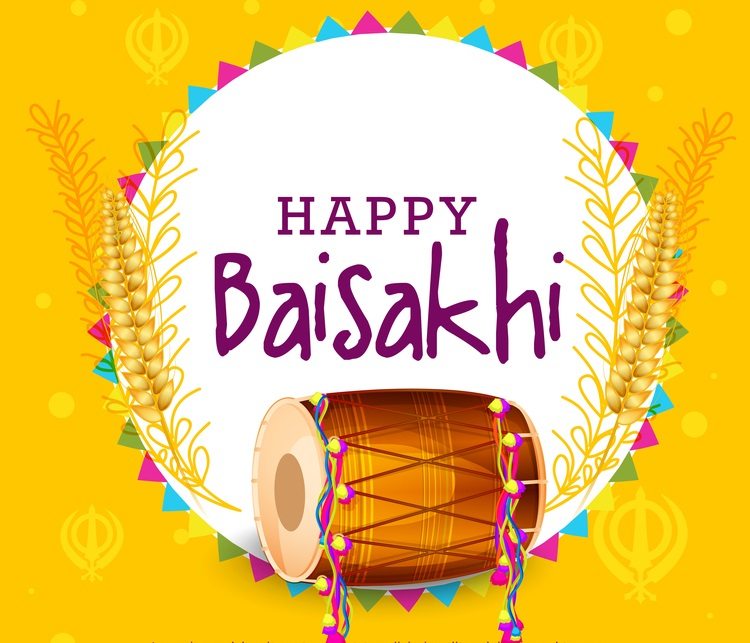 Baisakhi festival holds special importance for Sikh community, As on the Baisakhi day, in 1699, the 10th Guru of the Sikhs, Guru Gobind Singh laid down the foundation of the Panth Khalsa, that is the Order of the Pure Ones.
Baisakhi day also has special importance for many communities and sects of India. Traditionally this day always held special importance for farmers as Baisakhi marks the time for harvest of Rabi (winter) crops.
This day also marks the beginning of the Hindu solar new year and is thus celebrated in different parts of India. E.g. In Kerala as 'Vishu' Festival, In Assam as 'Bohag Bihu', In Bengal as 'Naba Barsha', In Tamil Nadu as 'Puthandu' and in Bihar as 'Vaishakha'.
Arya Samaj which is believed by many people from Punjab and Haryana was also founded by Swami Dayanand Saraswati on Baisakhi day in 1875. So the day of Baisakhi festival is a special day to people from different communities and states for different reasons.
In the nutshell, for the farmer community, Baisakhi is a day of thanksgiving to the mother earth for the abundant harvest.
For Sikhs it is a holy day and many of them visit Gurudwara. For other people it is a good occasion to make a new beginning in their life as Baisakhi also marks the beginning of Hindu solar new year.
Here I am listing famous Punjabi recipes which can be made to celebrate the festival of baisakhi and I wish this festival will bring peace, well being and prosperity in everybody's life.
Lets hope this new year is a positive beginning in the life of all living beings including plants, animals and birds. The world desperately needs peace, love, well being and spirituality.
Collection of 30 Baisakhi Recipes