Collection of 20 popular eggless desserts recipes. after a lunch or a dinner, no matter how much we eat, there is always some space for desserts for foodies like me who have a sweet tooth.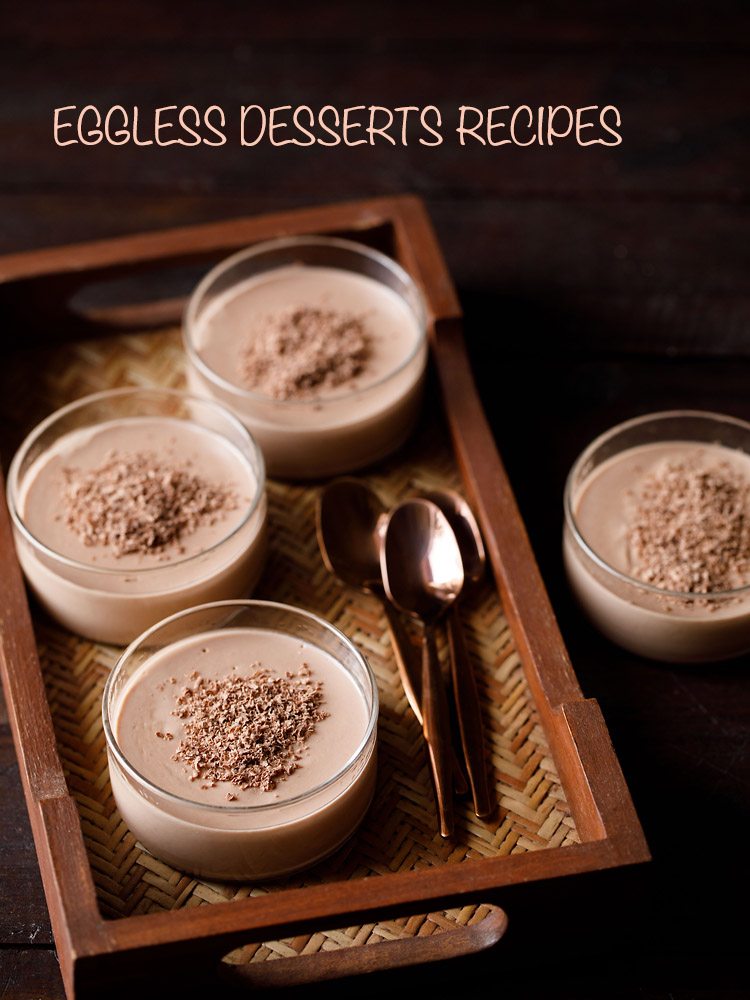 In this post I am sharing a Collection of top 20 dessert recipes made without eggs. usually these sweet desserts are made with eggs, but I make them without eggs. So far I have shared many egg-free desserts and sweets.
This collection mostly includes cakes, ice creams, mousse and some chocolate and fruit based desserts which are popular. You will find a few vegan desserts also in this collection.
Top 20 eggless desserts recipes:
1. Eggless tiramisu recipe – tiramisu is a famous Italian dessert. The recipe shared here is an eggless tiramisu recipe and does not use liquor. For the sponge cake, I have used the recipe of my Eggless sponge cake in pressure cooker. you can also make this sponge cake in oven. With this eggless cake recipe, you can also make sponge fingers too.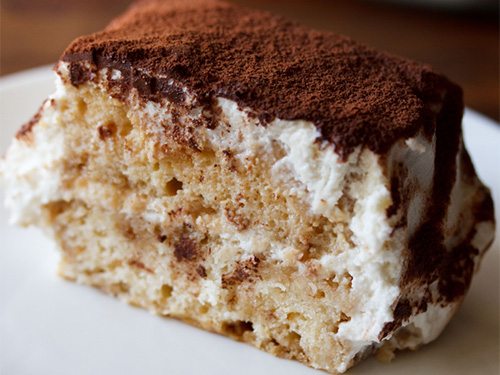 2. Cheesecake recipe – creamy and soft baked eggless cheesecake recipe. I have made a chocolate sauce for the cheesecake. you can skip this if you want. But a sweet chocolate sauce complements the slightly sour taste of the cheesecake very well. You can also check these recipes of:
Biscuit cake recipe (no bake)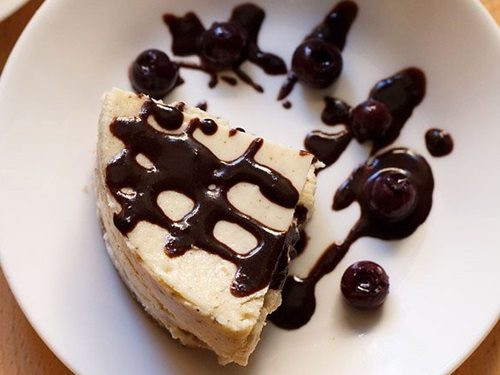 3. Vanilla ice cream recipe – creamy, soft and delicious eggless vanilla ice cream recipe. if you like Kulfi and Ice creams, as a dessert then you can also have a look at these easy and quick recipes of: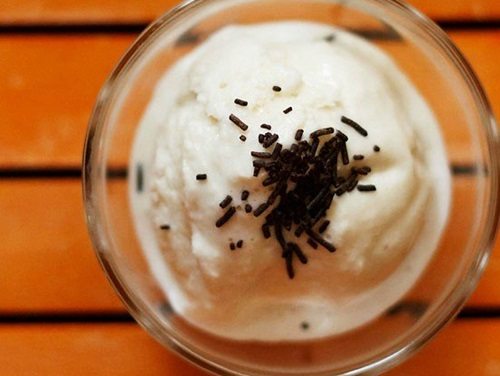 4. Eggless black forest cake recipe – classic black forest cake made easy with step by step photos. to make this delicious black forest cake, you need an Eggless basic chocolate cake or a chocolate sponge cake.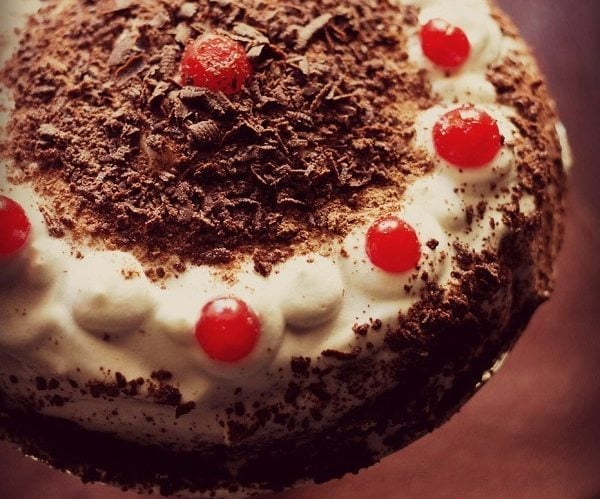 5. Eggless chocolate mousse recipe – this chocolate mousse is made in just 20 minutes. The refrigeration takes 4 hours and your chocolate mousse is ready.the recipe is completely vegetarian as it does not use any gelatine. Few more delicious egg-free mousse recipes you can have as a dessert are: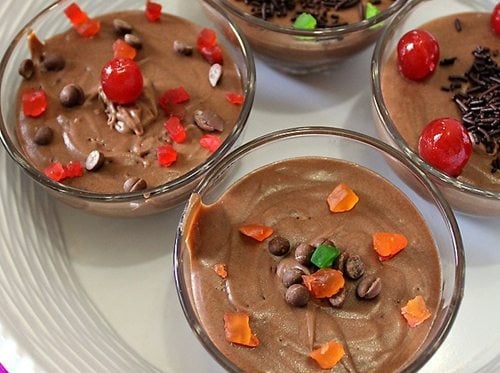 6. Fruit custard recipe – easy recipe of delicious custard made with mixed fruits. fruit custard can be made with dairy milk as well as almond milk. I make both ways. fruit custard can be served chilled or immediately. other fruit based desserts which you can make are: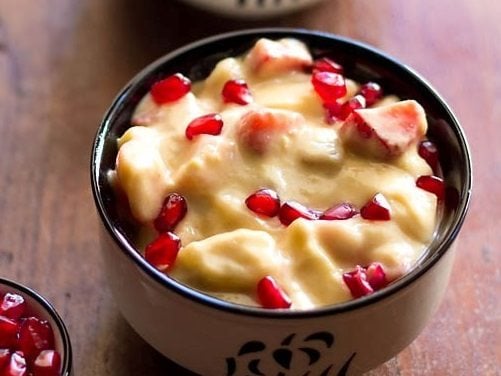 7. Eggless vanilla cake recipe – an easy and delicious recipe to make a basic vanilla cake. The cake is moist, soft and makes a good base for frosted cakes & gateau – like Pineapple cake or Strawberry cream cake.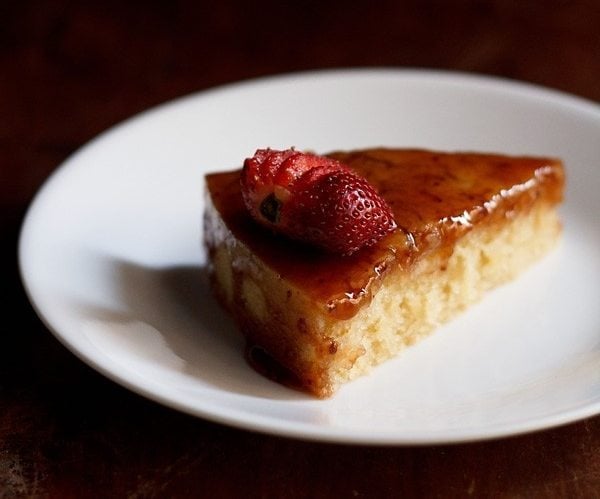 8. Chocolate ice cream recipe –  easy recipe of a creamy and smooth chocolate ice cream. Does not need any ice cream maker. the best part of this recipe is that there are no ice crystals in the ice cream. If you love chocolates based recipes then there are many Egg-free chocolates recipes posted on blog like: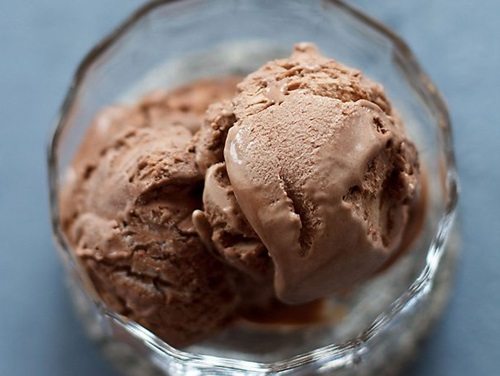 9. Trifle pudding recipe – easy to prepare trifle pudding with mixed fruits, custard and whipped cream. trifle pudding makes for an excellent dessert in parties. It quite easy to assemble, chill and then serve. This is a kid friendly recipe as I have not used sherry or any other alcohol.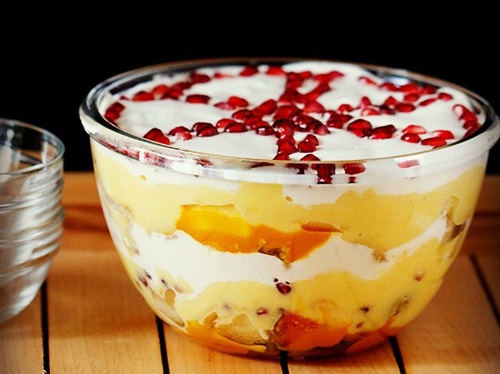 10. Eggless chocolate brownie recipe – an easy vegan recipe of chocolate brownie made with whole wheat flour (atta), cocoa powder, sugar, baking powder and oil.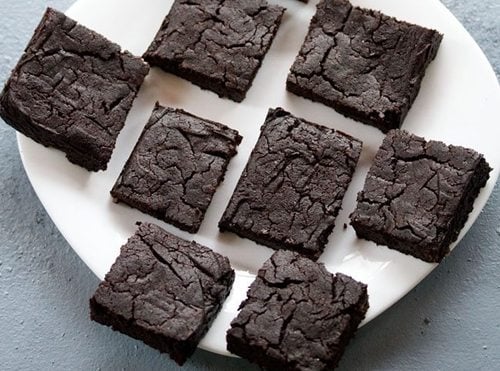 11. Caramel bread pudding recipe – this is a smooth, melt in the mouth pudding made with caramel and bread slices. the pudding is steamed and hence does not need an oven. You can also make this Eggless bread butter pudding recipe.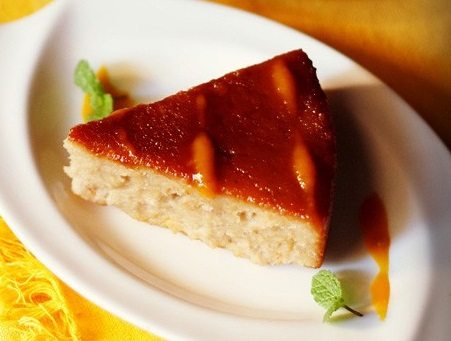 12. Pista ice cream recipe – easy to prepare delicious pistachios ice cream made in an ice cream maker. you can have the ice cream plain as a dessert or can also add it to various dessert recipes like Kulfi falooda or Kesar pista falooda and Falooda with ice cream.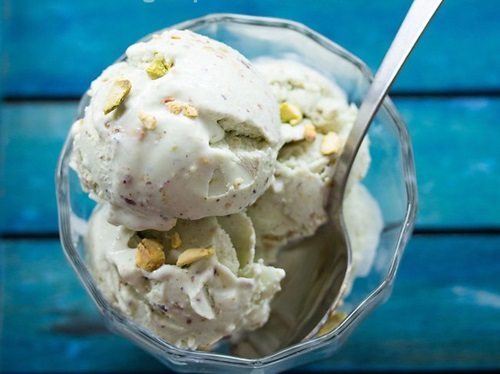 13. Eggless choco lava cake recipe – easy vegan recipe of preparing delicious eggless choco lava cake. The recipe is very simple and makes use of whole wheat flour and cocoa powder.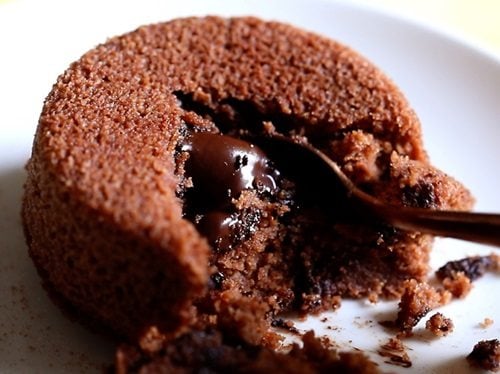 14. Eggless apple pie recipe – easy to make delicious vegan apple pie spiced with cinnamon and nutmeg. Apple pie is best had warm plain or with some glazed syrup or even whipped cream. few more apple based desserts you can make are: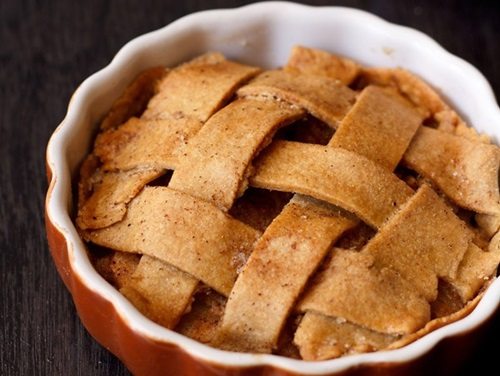 15. Chocolate fudge recipe – a quick, easy and tasty recipe of preparing chocolate fudge with just 3 ingredients. chocolate fudge can be made on any celebratory or festive occasion.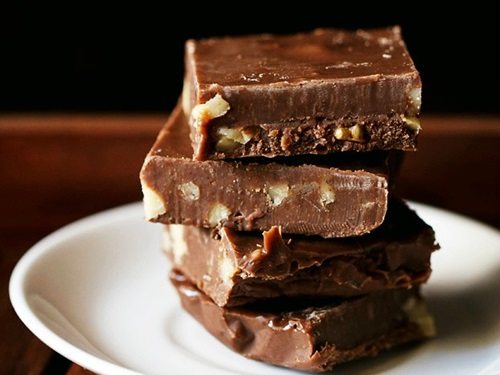 16. Mango panna cotta recipe – creamy and smooth Italian dessert made with mangoes, cream and milk. A vegetarian recipe using agar agar.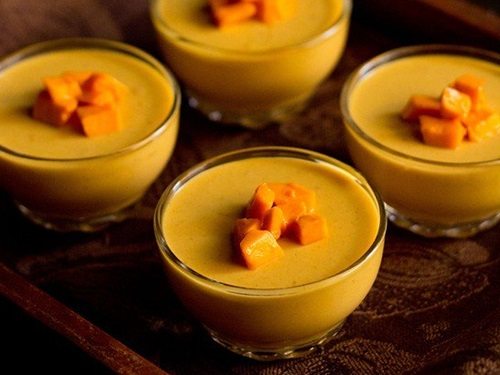 17. Strawberry mousse recipe – no cook and quick strawberry mousse made with just three ingredients. Many people are fond of strawberries. I personally like them if I get a sweet version of strawberries. Few more desserts you can make with strawberries are: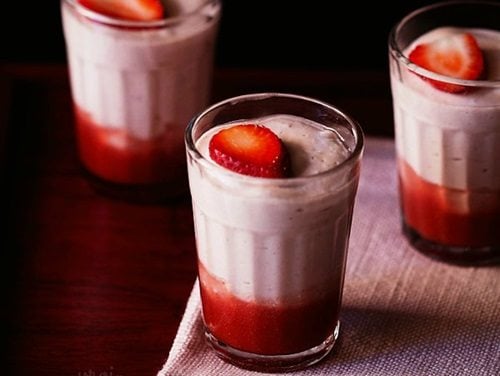 18. Eggless banana cake recipe – a one bowl cake recipe of delicious banana cake which is eggless as well as vegan. A quick and easy recipe which gives light, soft and moist cake. Few more delicious Banana recipes you Can make for desserts are: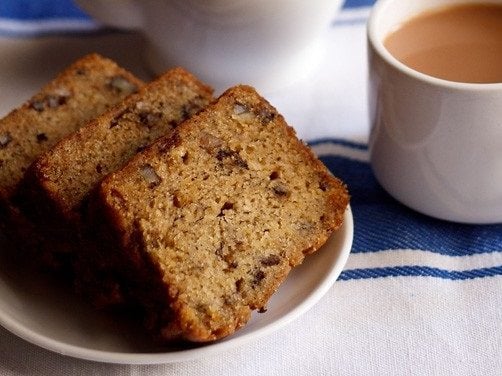 19. Chocolate pudding recipe – this is a 15 minute delicious chocolate pudding made with 4 ingredients. Yes, this pudding can be made very quickly. The 15 minute time includes getting the ingredients together and cooking the pudding mixture.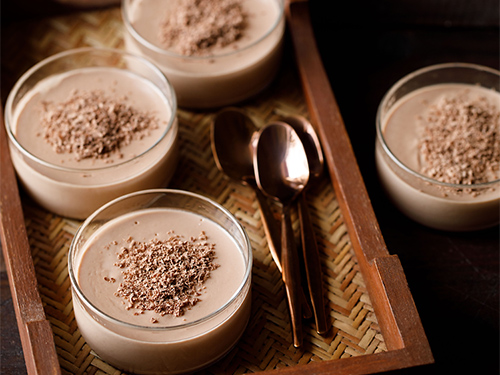 20. Eggless butter cake recipe – this delicious butter cake recipes yields a soft butter cake with a light crumb. This is a heavy and filling cake as its rich with butter, so there is no need to do any kind of icing or add powdered sugar on top.