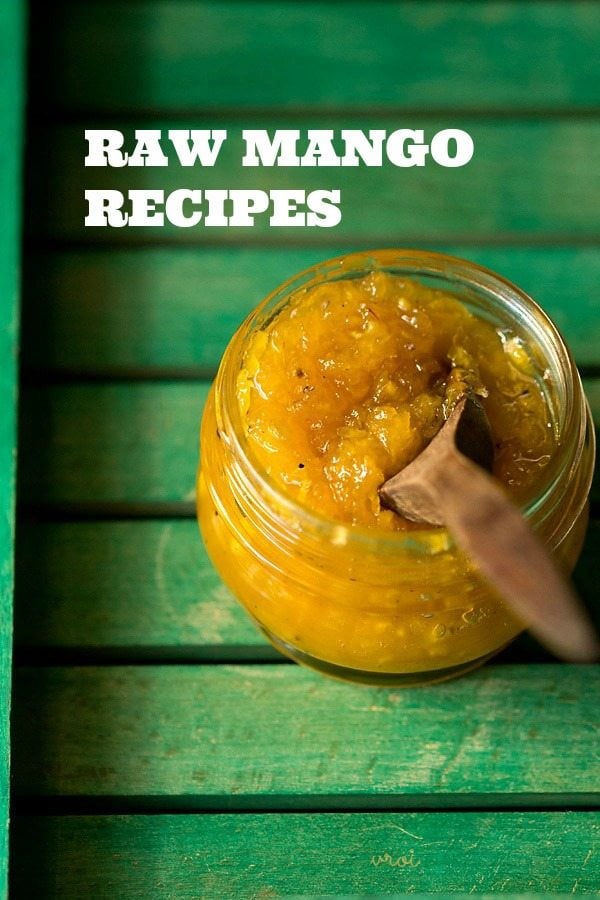 raw mango recipes – collection of 15 recipes made with raw mangoes or kachi keri or unripe mangoes.
mango is a seasonal fruit and makes an appearance once in a year during the indian summers. along with mangoes, jackfruit, jamun, mulberrries and some more variety of indian berries also make an appearance.
i strongly believe that one should eat as per the season. so if in season, then do have seasonal fruits or veggies in your meals.
mangoes are consumed both ripe and unripe. usually ripe mangoes are just had plain, but with unripe mangoes many dishes are made. though mango pickle is made in many homes and there are hundreds of way of making mango pickle, there are some more recipes like chutney, dals and beverages that are made.
in this post i have compiled all the raw mango recipes shared on the website. for recipes made with ripe mangoes, you can check this collection of 40 mango recipes where ripe as well as unripe mangoes are used.
collection of 15 raw mango recipes:
1. punjabi mango pickle recipe – aam ka aachar recipe made the punjabi way. this mango pickle is really good. if you are a pickle lover like me, you are going to love this pickle.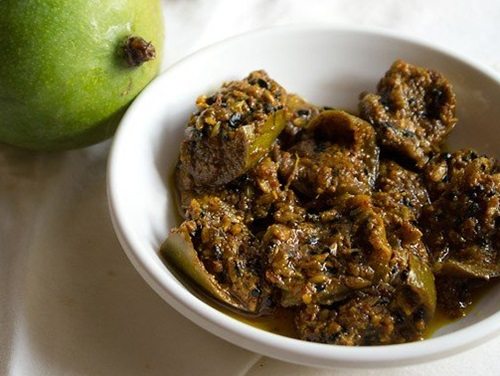 2. raw mango rice recipe – spiced, tempered and tangy rice made from raw mangoes. tempered rice made from raw mangoes are popular in andhra, karnataka and tamil nadu cuisine. this recipe is inspired from the raw mango rice that is made in karnataka cuisine, also known as mavinakayi chitranna.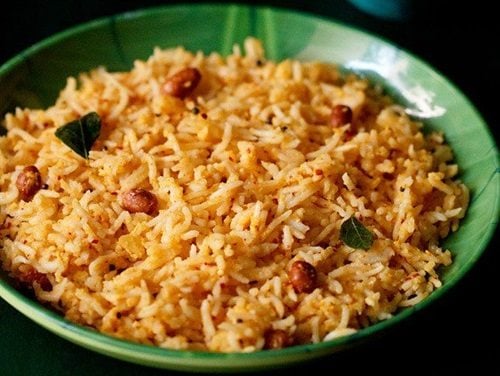 3. instant mango pickle recipe –  this instant mango pickle recipe is quick and easy to make. the pickle is prepared with raw unripe mangoes, mustard seeds, curry leaves and some spice powders. best part of this pickle recipe is that it can be made in less than 15 mins.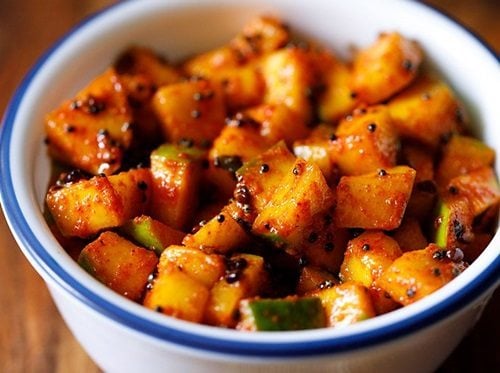 4. aam ka panna recipe – a cooling traditional summer drink in most parts of india is aam ka panna. its also called as kairi ka panna. in this version of aam ka panna i have roasted the unripe mangoes.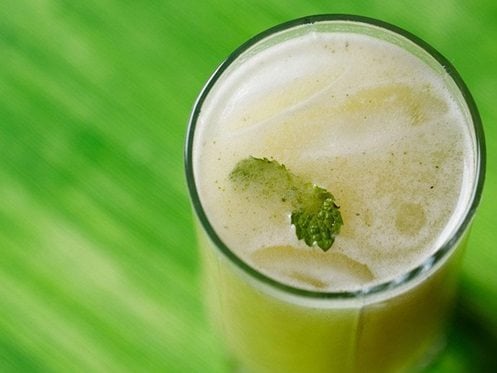 5. raw mango chaat recipe – tangy and spicy chaat made with raw mangoes, puffed rice and other ingredients. if you prefer a balance of sweetnees and tang, then add some sweet tamarind chutney or saunth chutney in the chaat. or you can also add sweetened yogurt/dahi (curd in which some sugar is added).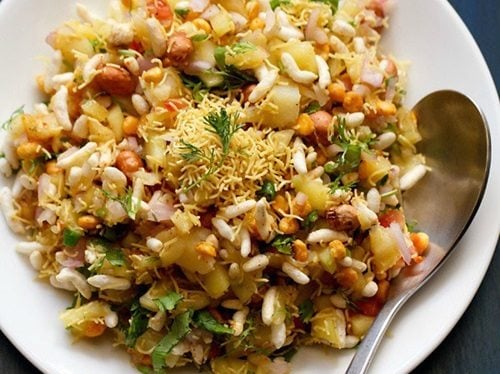 6. gujarati mango pickle recipe – spiced, sour mango pickle made with split fenugreek seeds and mustard seeds. this pickle does not require sunlight and secondly, its one easy & quick pickle to make. this gujarati mango pickle is called as methia keri since it has a good amount of split methi seeds (split fenugreek seeds in english & methi kuria in hindi) added to it.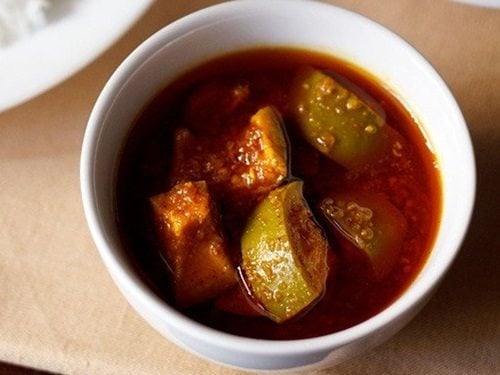 7. aam ka murabba recipe – tangy, sweet and aromatic raw mango jam or preserve. aam ka murabba is a preserve made from tart sour mangoes. its basically a two ingredient recipe – mangoes and sugar. both are cooked till you get a jam like consistency and there you have a finger licking sweet-sour tasting preserve.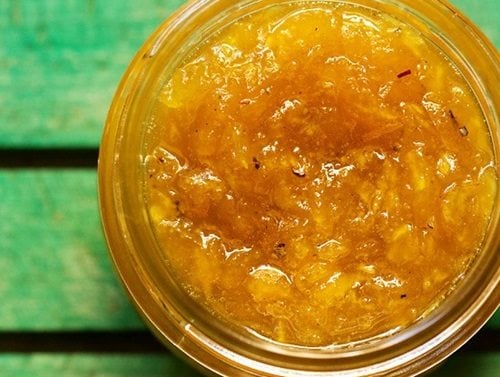 8. aam ka panna recipe – this version of aam ka panna is made by boiling the raw mangoes. the drink is slightly sour and sweet to taste with a hint of cardamom and black salt. it is cooling in nature and excellent for beating the heat in the summers. apart from aam ka panna, there are many traditional beverages which you can make during summers like thandai, bel ka sherbet, jigarthanda, nannari syrup, mango lassi, neer mor (spiced buttermilk) and sweet lassi recipe.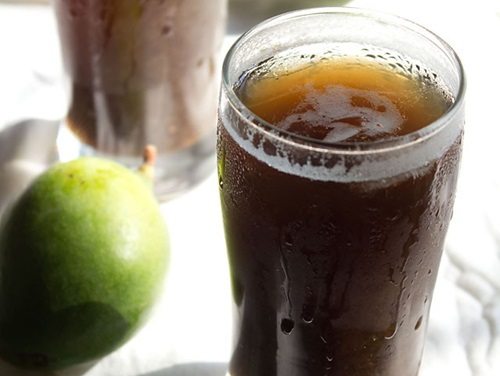 9. khatta meetha aam ka achaar – an easy, simple no fuss mango pickle without any oil. this is a punjabi style sweet and sour mango pickle recipe.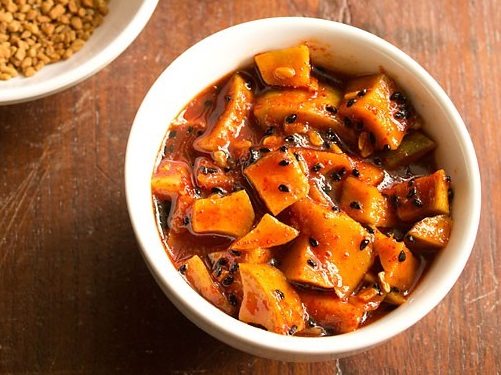 10. raw mango salad recipe – a quick salad made with raw mangoes and chopped onions. this is a sour, tangy and spiced salad. 'khatta' or sour tasting mangoes are complementing the slight pungency & sweetness of the onions.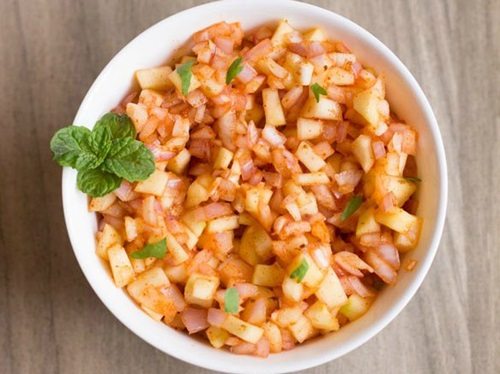 11. aam ka chunda recipe – spicy, sour and sweet mango preserve made with raw unripe mangoes and spices. you can serve aam ka chunda as a side condiment with a gujarati or north indian meal or you can also have it with chapatis, methi thepla, lauki thepla, mooli thepla, pooris, dhebra or rotis.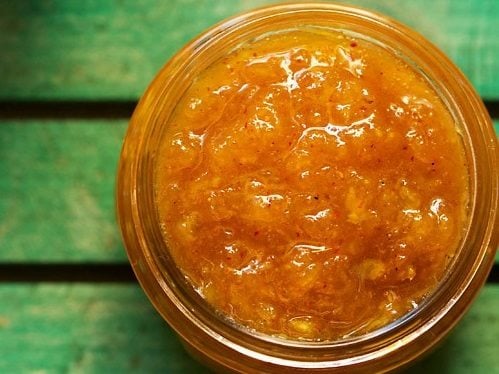 12. mango dal recipe – lentil made using arhar dal (pigeon pea lentils), raw mangoes and drumsticks. the mango dal goes very well with basmati rice. an excellent dish to be made in the summers when we have the availability of raw mangoes.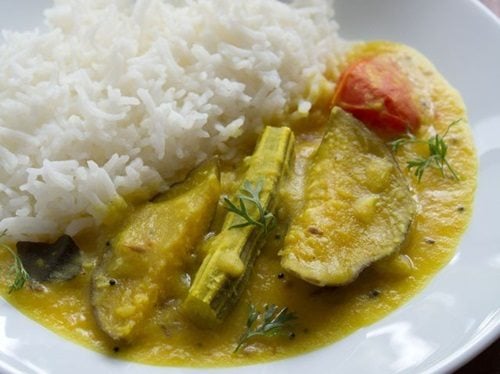 13. green mango chutney recipe – since the mangoes are raw, so this chutney is a sour one much unlike the sweet mango chutney recipe. we usually have this mango chutney with dal-rice or with rice kanji/pej (savory rice porridge).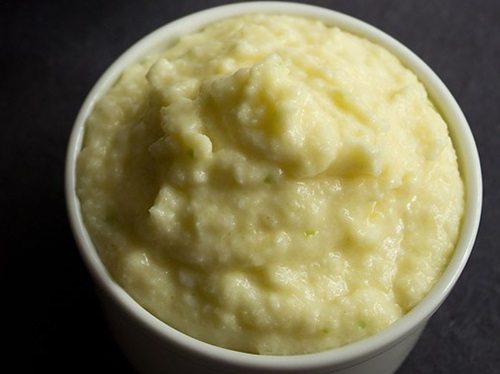 14. amchur powder recipe – to make amchur, unripe mango strips or chips are dried in sunlight for few days until they become brittle and crisp. then these mango pieces are ground to fine powder. thats why amchur is called as dry mango powder in english. amchur is one of the most important ingredient in punjabi cuisine. it is added to many popular punjabi recipes like punjabi chole, rajma, aloo paratha, aloo baingan, chana dal, paneer tikka, bread pakora.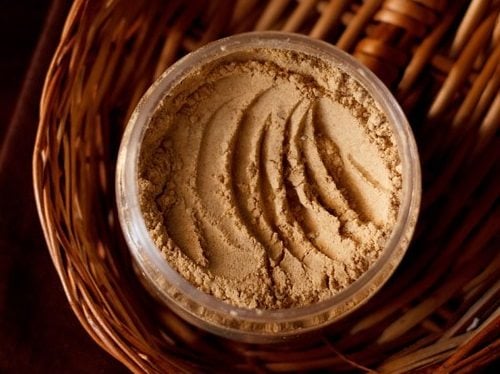 15. easy mango chutney recipe – this mango chutney is very easy and is ready in 20 minutes. in this mango chutney semi ripe mangoes are used so there is a sweet and tangy taste to the chutney. there is also ginger, so there is a fresh ginger flavor in the chutney.