i had made homemade mango juice from organic alphonso mangoes recently. the organic mangoes tasted incredibly good in the juice. i have made mango juice many times before but it has never been so good.
i am a mango lover and have had mangoes in many recipes like mango milkshake, aam ka panna, mango shrikhand, mango lassi and so on. but my all time favorite way of having mangoes is mango juice. according to me, if you want to have real taste of mangoes then don't look anywhere else and just go for mango juice.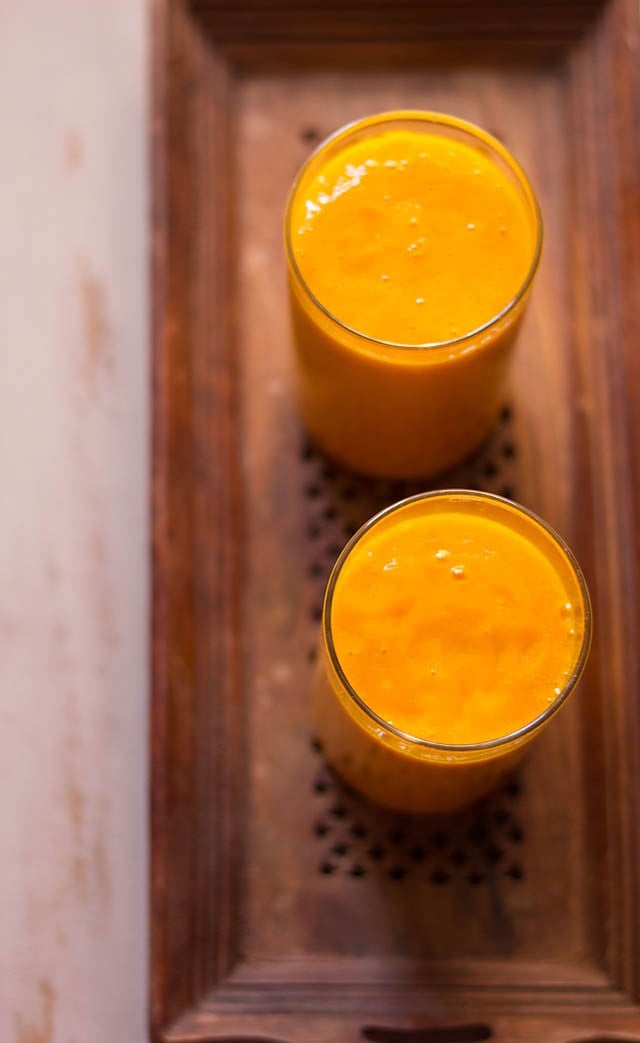 if given an option between having mango slices and mango juice then i would happily go for mango juice. it looks that i am kind of becoming fanatic about mango juice.
actually it was too good as the organic variety of alphonso mangoes were very delicious. so you have to excuse me if you feel i am little biased about the mango juice.
few suggestions for making mango juice:
1. since we want to taste the original flavor of mango then better not to add any other ingredient in the juice.
2. use sweet and mangoes having a firm juicy pulp like alphonso. avoid fibrous mangoes.
3. while you are making the mango juice then you can consider leaving few bite size mango pieces intact. because when you are having mango juice then these mango pieces comes as a surprise and make your drink more richer and yummy.
4. you can also have mango juice with puri and even rotis.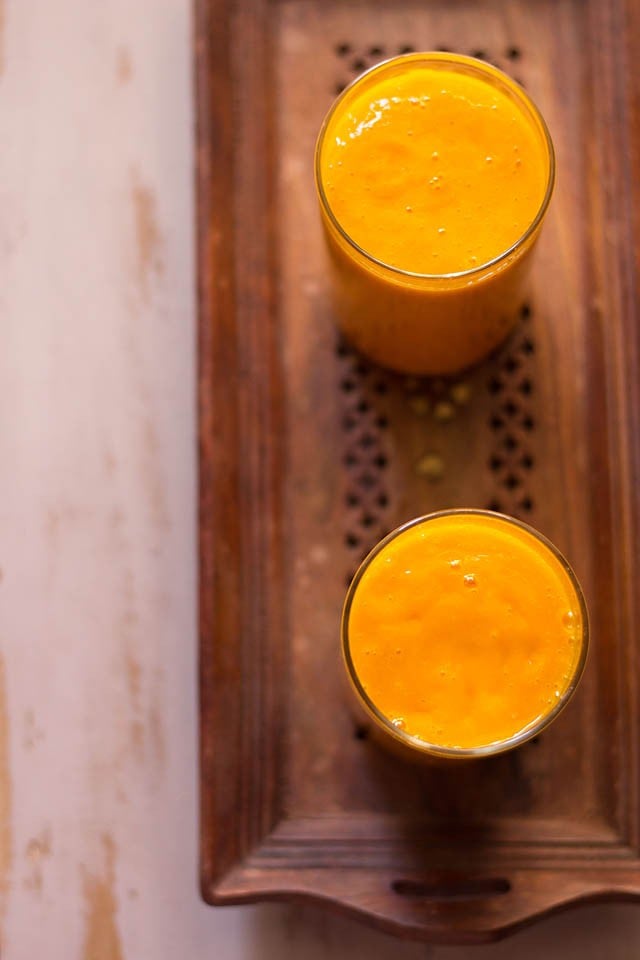 if you are looking for more mango recipes then i suggest do check aamras, mango pickle, mango chutney, mango kulfi, mango mousse, mango cheese cake, mango salsa and mango smoothie.
mango juice recipe below: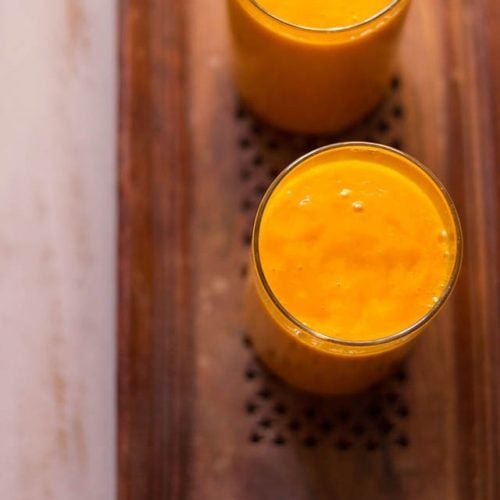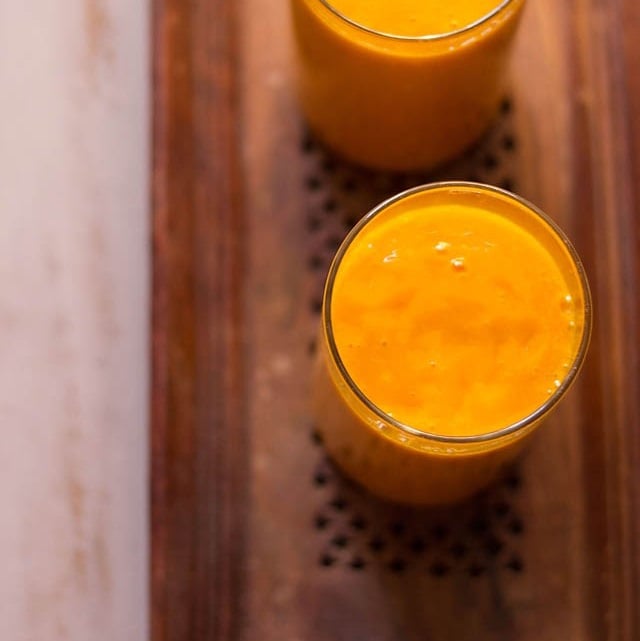 mango juice recipe
mango juice recipe - smooth, juicy and mangoes in their purest form.
ingredients (1 cup = 250 ml)
2

medium size alphonso mangoes

or any other sweet mango variety

sugar

or jaggery if required

ice cubes

(optional)
how to make recipe
wash the mangoes.

peel them and chop them into small pieces.

put the mango pieces into blender

and blend them till smooth

i suggest you can consider leaving few mango pieces or add them later on to the juice.

serve the mango juice in tall glasses.

or you can serve it in a bowl if you are having it with

puri

or phulkas.
recipe notes
if you want to have mango juice cold then
1. you can add some ice cubes to it.
2. or you can keep the mango juice in refrigerator for few hours.
3. or you can keep the mangoes in refrigerator overnight and make the mango juice next day.
if you want to reduce the consistency of mango juice then you add water or ice cubes to it. enjoy.
About
i started vegrecipesofindia.com in feb 2009. it is a pure vegetarian blog and shares recipes with step by step photos.

i am passionate about cooking from childhood and learnt cooking from my elders. a home science degree course further enhanced my cooking and baking skills professionally along with an internship in a five star hotel. i am trained both in mainstream indian as well as international cuisines.

all the 1800 recipes posted on blog are tried and tested and made healthy wherever possible. the recipes are detailed and with step by step pictures that will easily help you to make delicious and tasty vegetarian food.