collection of top 10 indian sweets recipes – we all look forward to have a dessert at the end of a meal. its a human tendency to end everything on a sweet happy note. be a bollywood movie or our everyday meal or retiring to bed to have a good night sleep.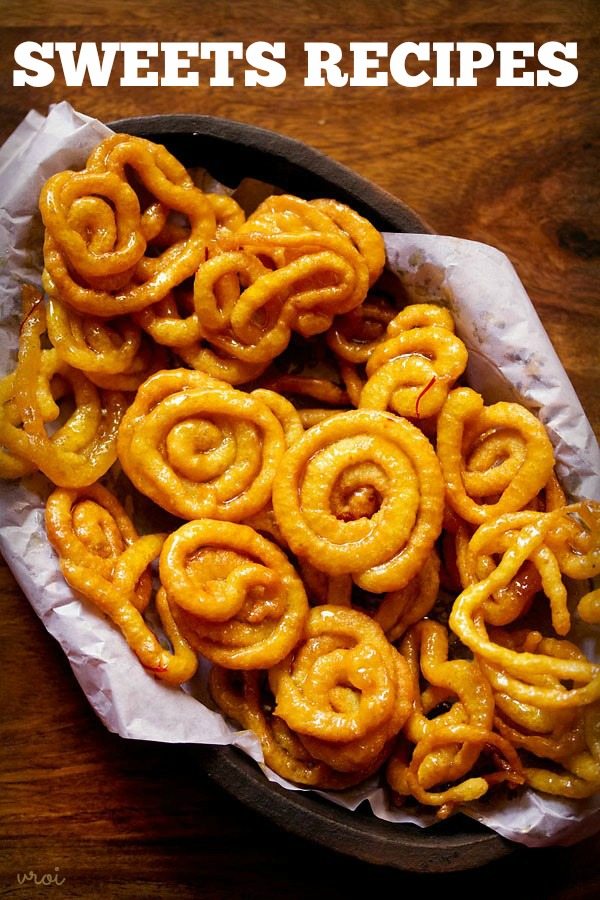 sweets and desserts are intrinsic part of most indian meals. indian thalis usually has at least one sweet item. some of the dishes served in a thali are kheer, payasam, gulab jamun, barfi etc. according to traditional ayurvedic wisdom our meal should have all the six tastes – sweet, sour, salty, astringent, pungent & bitter.
indians cusine is very rich and diverse. there are thousands of recipes and every region has their own specialty. e.g. mysore pak is one of the most popular sweet from south india. here in this post, i have shared top indian sweets posted on the blog which are a favorite with readers.
you can also check these popular sweets recipes collections:
top 10 indian sweets recipes:
1. gajar halwa recipe
carrot halwa is one of the most popular halwa recipe that is made with grated carrots. recipe shared here is a traditional slow cooked recipe of carrot halwa with just carrots, milk, ghee, sugar and some dry fruits. i have also shared the easy recipe of making gajar halwa with condensed milk and gajar halwa recipe in pressure cooker.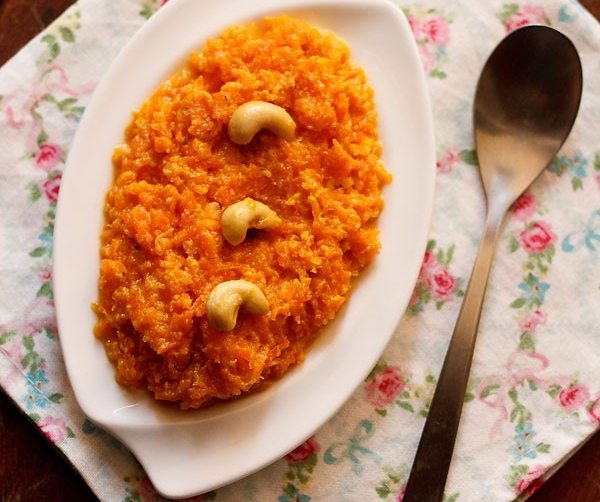 2. gulab jamun recipe
a popular indian dessert of fried dumplings in rose scented sugar syrup. there are many ways gulab jamun can be made. this easy and traditional recipe of gulab jamun is made with mawa (khoya) and flour. however you can make gulab jamun with milk powder or gulab jamun with sweet potato or with bread. other popular delicious variations are kala jamun and dry gulab jamun recipe.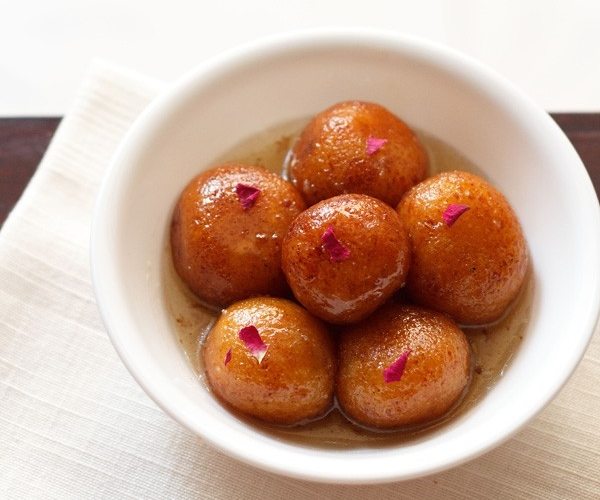 3. rice kheer recipe
a favorite indian dessert made with basmati rice, milk, nuts and saffron. again there are many variation of this kheer. e.g. you can make it with cooked rice also. or you can try this phirni recipe. another popular kheer variety which i should not miss mentioning here is seviyan kheer recipe.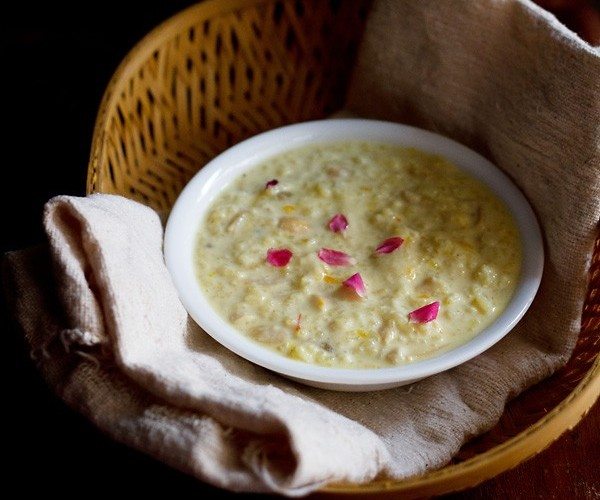 4. sooji halwa halwa
classic indian semolina pudding made with ghee and dry fruits. the same dish is known as rava sheera in western india and rava kesari in south india. the method of preparation is more or less similar, with the the other ingredients being changed here and there. few other delicious variations are: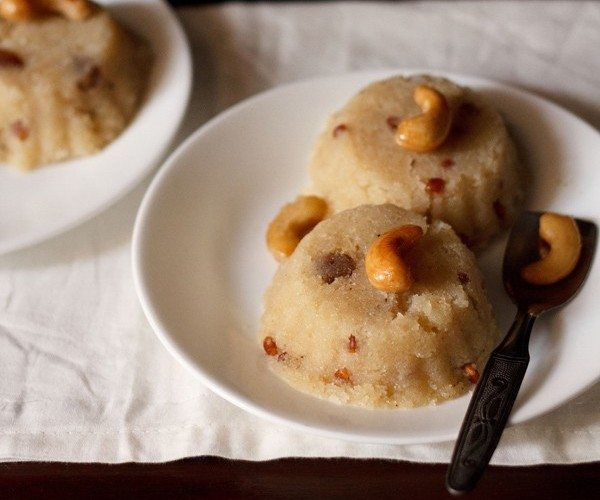 5. jalebi recipe
crisp, crunchy, syrupy jalebi. traditional method of preparing jalebi at home shared with step by step photos. another popular north indian sweet is this quick 15 minute kalakand recipe which uses just two ingredients – paneer and condensed milk.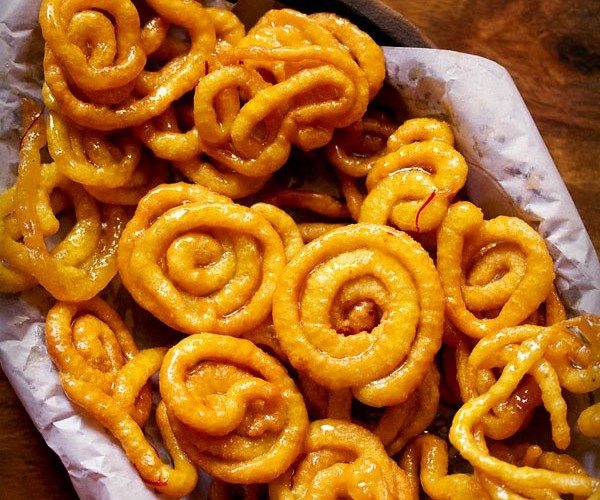 6. rasgulla recipe
soft and spongy milk based sweet soaked in sugar syrup. one of the most popular indian sweet. its so popular that there is a debate whether rasgulla recipe was invented in orissa or in bengal. whosoever created it must be a very creative person. an equally popular recipe you can make with rasgullas are rasmalai.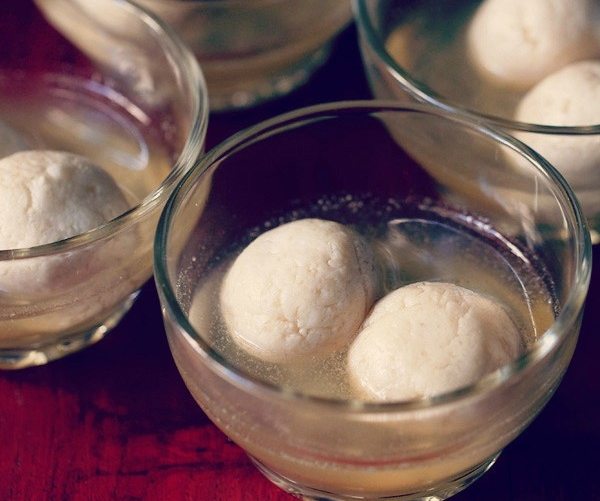 7. malpua recipe
a traditional north indian sweet of soft, fluffy and yet crisp pancakes coated with sugar syrup and served with rabri or thickened sweetened milk.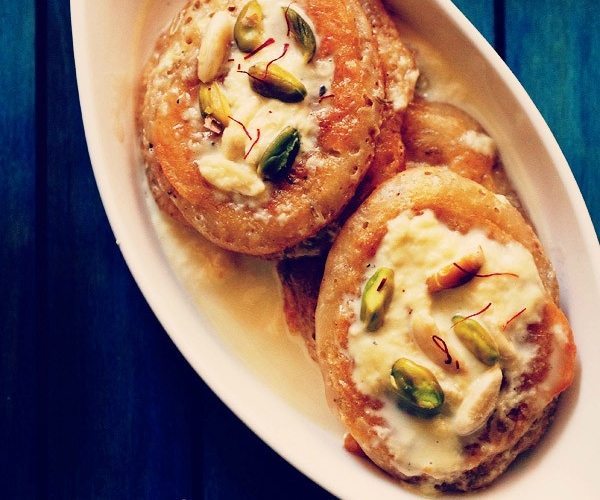 8. shahi tukra recipe
a rich, royal mughlai dessert of fried sugar syrup coated bread slices, topped and soaked with a fragrant creamy sweet thickened milk or rabri and garnished with dry fruits. a similar recipe is double ka meetha from the hyderabadi cuisine. another popular mughlai dessert is sheer khurma.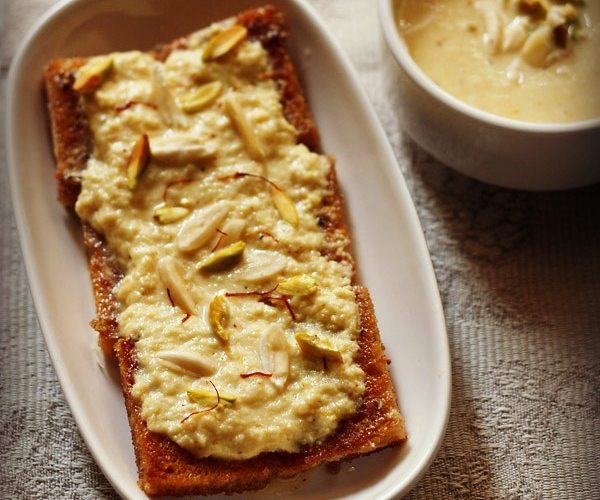 9. motichoor ladoo recipe
melt in the mouth ladoos made from gram flour aka besan. one of the most popular indian sweet. another similar variation is this boondi ladoo recipe. not to forget that coconut ladoo, rava ladoo and besan ladoo are also equally popular.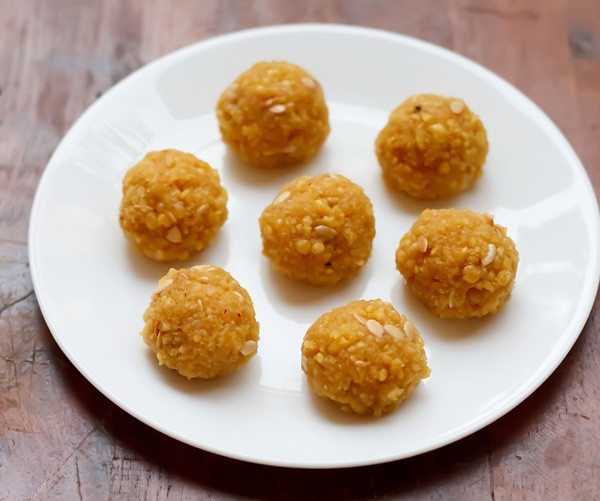 10. kaju katli recipe
thin, smooth, melt in the mouth slices of cashew goodness. one of the most popular indian sweet made with cashews and sugar. you can also check this popular coconut barfi recipe made with condensed milk.