Raksha Bandhan recipes – collection of 21 sweets that can be made for Raksha Bandhan festival. Raksha Bandhan is a beautiful festival where the bond of love and protection is celebrated between sisters and brothers. This year Raksha Bandhan falls on 15th august 2019.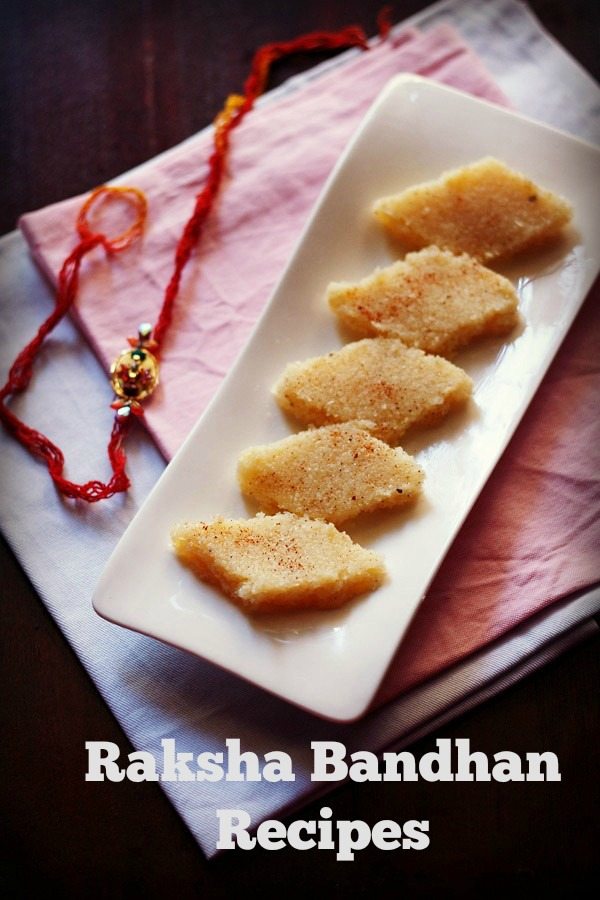 On Raksha Bandhan, the sister ties a rakhi on her brother's right hand wrist praying for his well being, abundance and happiness. In return the brother gives her a gift and also promises to protect her always.
In this post I have shared 21 sweets that can be made during Raksha Bandhan festival and for the rakhi ritual. Some of them are very easy and can be made easily even for the first time.
Collection of 21 Raksha Bandhan recipes
1. Instant coconut ladoo recipe – 2 ingredient delicious ladoos that are pretty quick to make. The 2 main ingredients are sweetened condensed milk and desiccated coconut. Two more delicious variations of coconut ladoo recipes you can make: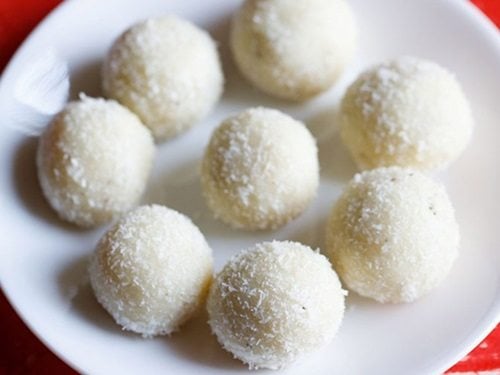 2. Gulab jamun recipe – a popular Indian dessert of fried dumplings in rose scented sugar syrup. There are many ways gulab jamun can be made. This easy and traditional recipe of gulab jamun is made with mawa (khoya) and flour. two more delicious variations you can make Raksha Bandhan are – Kala jamun and Dry gulab jamun recipe.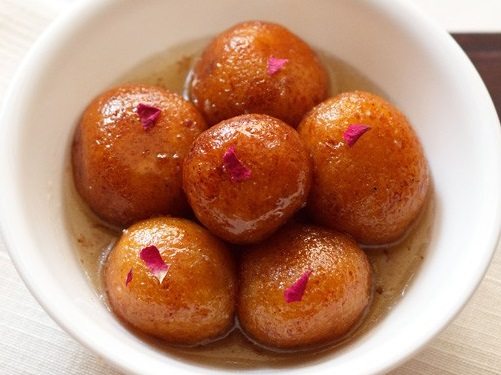 3. Seviyan kheer – vermicelli kheer is one of the easiest and most common kheer made during any festive occasion. Vegans can make this Vegan vermicelli kheer recipe. for more delicious kheer recipes you can check this Collection of 25 kheer recipes.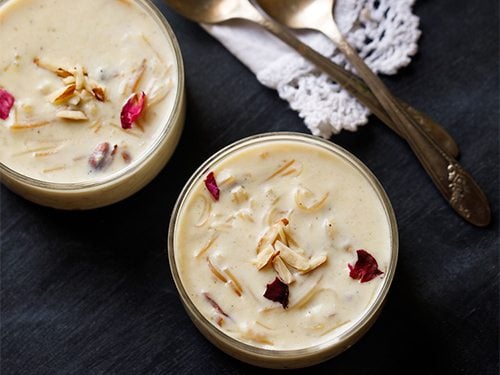 4. Kaju katli recipe – thin, smooth, melt in the mouth slices of cashew goodness. One of the most popular Indian sweet made with cashews and sugar. Two more delicious variations you can make for Raksha Bandhan are Kaju barfi and Badam kaju katli.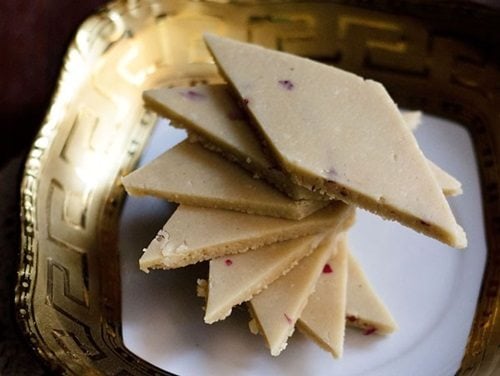 5. Coconut barfi recipe – an easy and tasty recipe of coconut barfi made with condensed milk. You can also make Coconut barfi with khoya.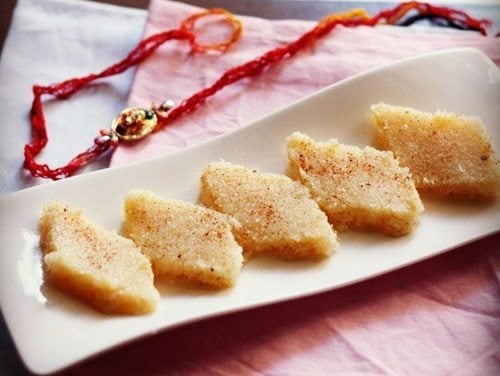 6. Rice kheer – a favorite Indian dessert made with basmati rice, milk, nuts and saffron. To make this kheer more flavorful you can add saffron strands and dry fruits of your choice. We always add almonds, cashews and golden raisins along with saffron and cardamom. You can also make Rice kheer from cooked rice.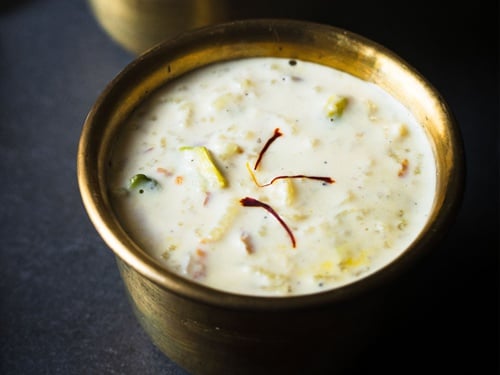 7. Rasgulla recipe – soft and spongy milk based sweet soaked in sugar syrup. One of the most popular Indian sweet. An equally popular recipe you can make with rasgullas are Rasmalai.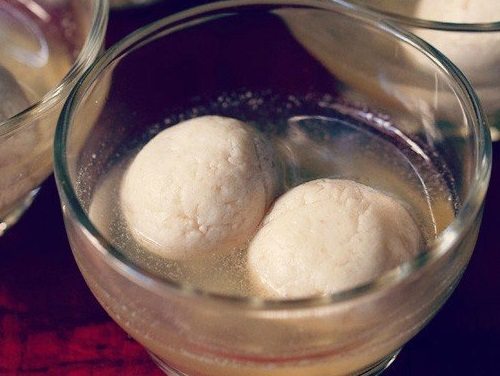 8. Phirni – a classic creamy sweet pudding made with powdered rice, milk, almonds, saffron and cardamom. Sweetened with sugar. phirni is often made in north India on festive occasions or special celebrations like Diwali as well as for Karwa Chauth or Raksha Bandhan festival.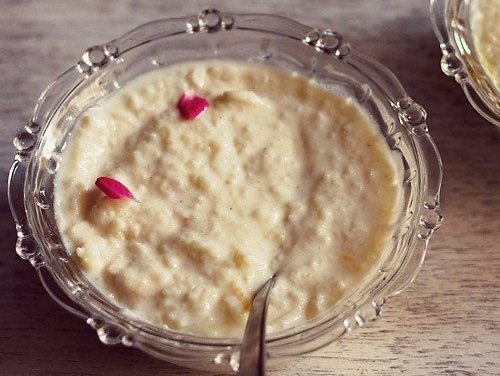 9. Sooji halwa recipe – classic Indian semolina pudding made with ghee and dry fruits. sooji halwa is a quick and easy halwa which is often made in most Indian homes. The South Indian counterpart of sooji halwa is Rava kesari. for more delicious halwa variations, you can check this Collection of 31 halwa recipes.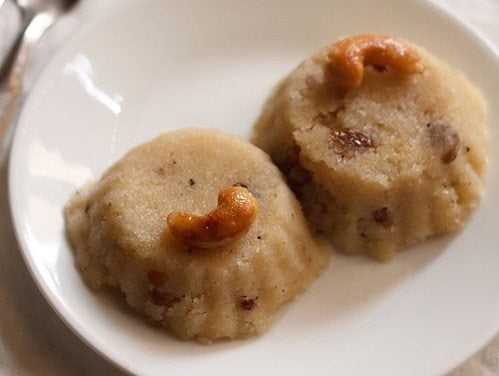 10. Paal payasam – sweet and creamy simple South Indian kheer made with rice and milk. this is the simplest payasam recipe. Only four ingredients go in the payasam – rice, milk, sugar and ghee.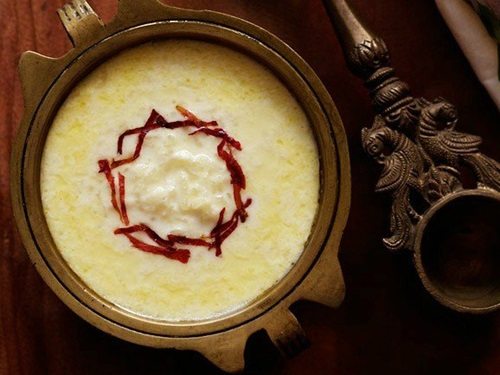 11. Motichoor ladoo recipe – melt in the mouth ladoos made from gram flour aka besan. One of the most popular Indian sweet. Another similar variation is this Boondi ladoo recipe. for more delicious ladoo recipes you can check this Collection of 23 ladoo recipes.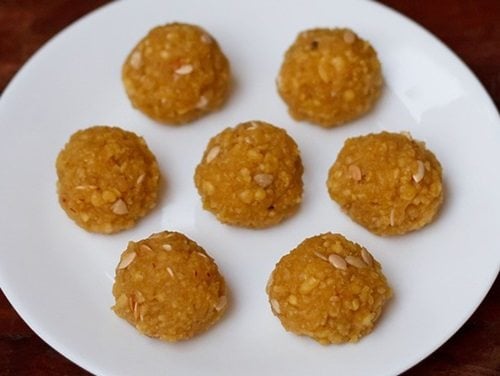 12. Milk peda recipe – this doodh peda recipe is made with khoya and taste too good.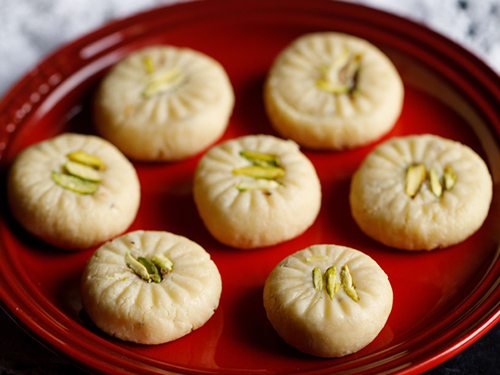 13. Sandesh recipe – a very popular cottage cheese (paneer) sweet fudge from bengal. making sandesh is not difficult and is an easy recipe. Another variation you can make is this Chocolate sandesh recipe.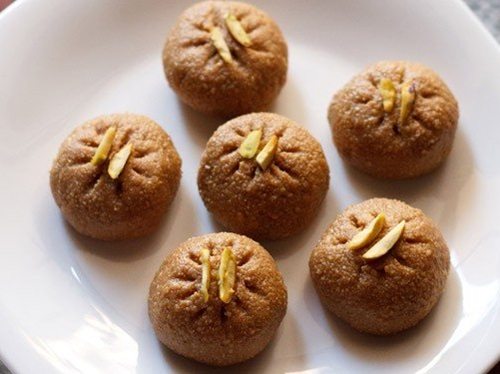 14. Besan ladoo – a popular ladoo made from gram flour, powdered sugar and ghee. Two more popular sweets you can make with besan are Mysore pak and Besan ka halwa recipe.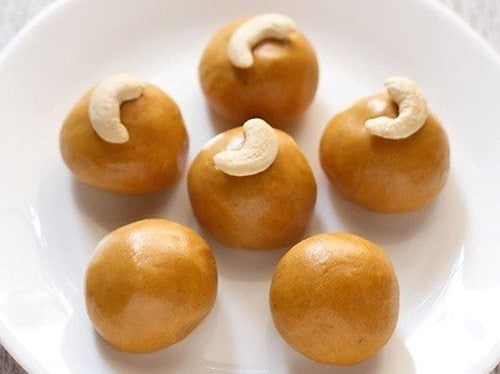 15. Semiya payasam recipe – one of the easiest sweets that can be made for any festive occasion is semiya payasam. semiya are vermicelli and payasam akins to pudding. Making seviyan payasam does not take much time and the entire dish can be brought together in a matter of about 20 to 25 minutes.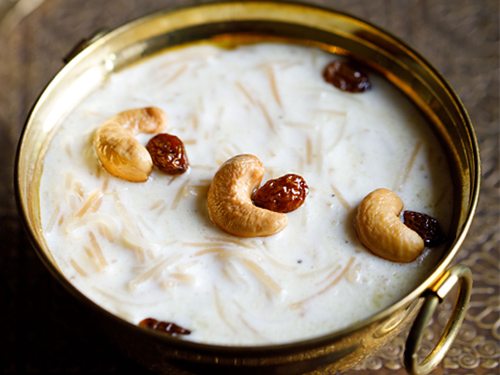 16. Rava ladoo – quick and easy ladoo recipe made with semolina, khoya (evaporated milk solids) and desiccated coconut. Gets done in 20 minutes. other popular sweets you can make with rava are Rava kesari, Milk kesari, Kesari bhath and Rava cake.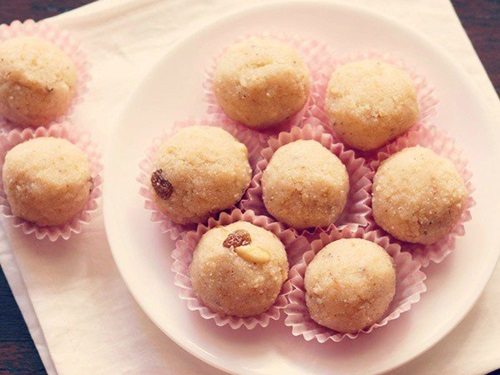 17. Kalakand recipe – this kalkand is a jhatpat (quick) recipe. Only two ingredients are required sweetened condensed milk and paneer or chenna. Stir for 15 minutes. Allow to set the kalakand for a couple of hours and you have the kalakand ready.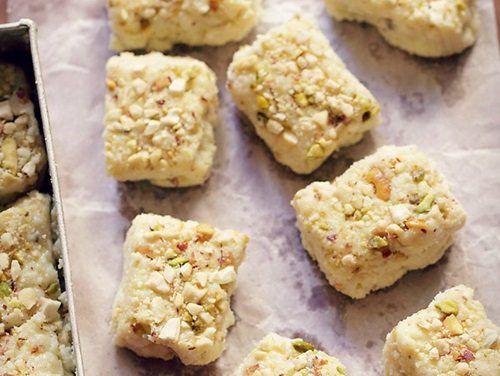 18. 7 cup barfi recipe – easy and delicious South Indian sweet that can be made for Raksha Bandhan festival. 7 cup barfi includes 7 cups or 7 measures of ingredients. It is also called as 7 cup cake.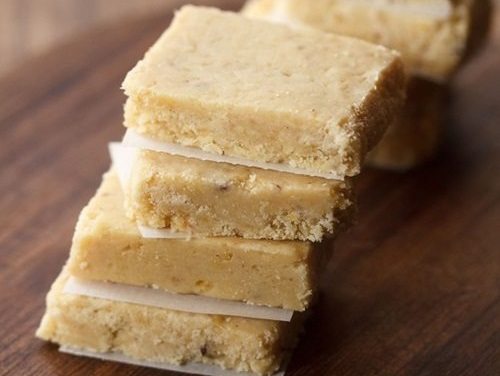 19. Chocolate cake without oven – soft, moist and delicious chocolate cake made in pressure cooker. If you want to make a chocolate based sweet for rakhsa bandhan then you can check these other Chocolate recipes also: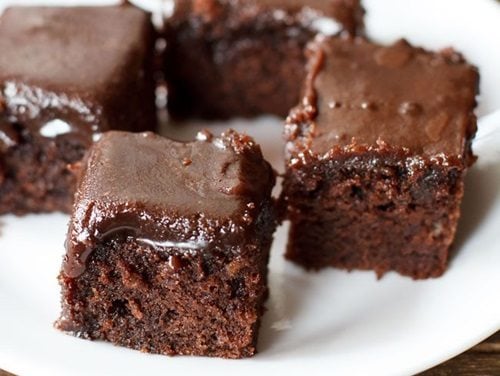 20. Carrot halwa or gajar halwa – gajar halwa is a classic Indian dessert made with grated carrots and milk. Gajar halwa is made for any celebrative occasion. Its an evergreen Indian dessert. Few more popular halwa recipes you can make for rakhi festival are: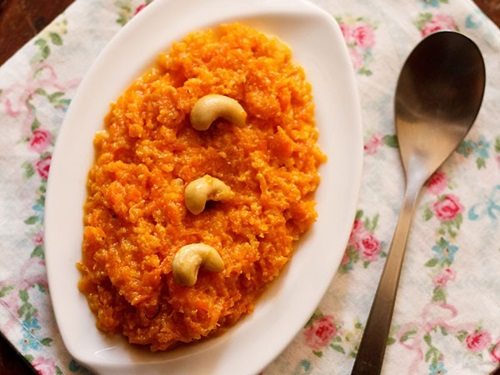 21. Burfi recipe – a really easy and quick basic recipe of barfi made with khoya or mawa. This recipe just takes about 20 minutes right from the preparation to the cooking.