Collection of 35 tasty rava recipes – Rava also known as sooji or 'cream of wheat' is a commonly used ingredient in Indian cuisine. Rava is used both in the North Indian as well as South Indian cuisine.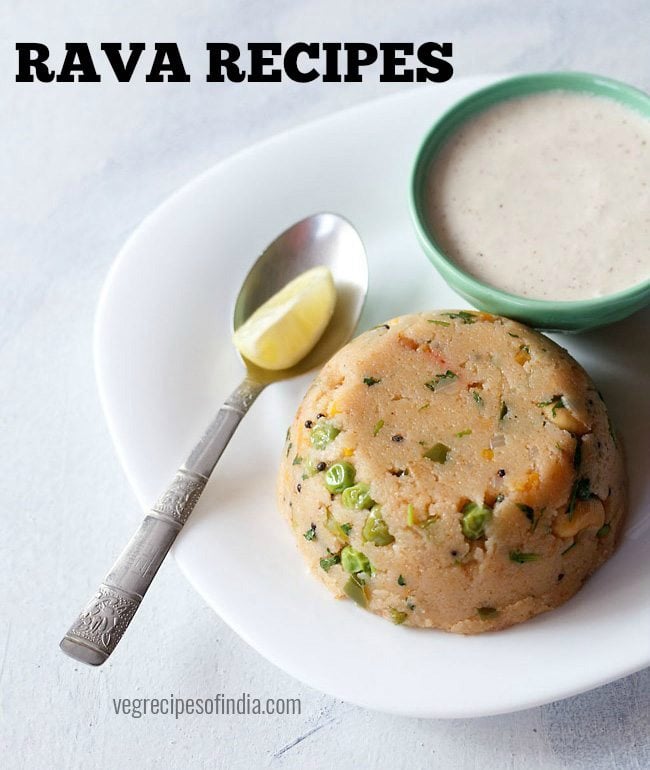 In northern and western India, rava is used to make halwa, kheer, upma, dhokla and is also added to bhatura and poori dough. Whereas in south India, rava is used to make various breakfast recipes like instant idli, quick rava dosa, rava uttapam, kesari, kichadi, Pongal and upma.
Apart from using rava as a main ingredient in a recipe, you can also use it coat patties, sliced veggies while shallow frying. most of the rava recipes are easy and quick to make and taste good as well.
TABLE OF CONTENTS
Rava Breakfast Recipes
1. Upma recipe –  savory South Indian breakfast dish made with rava. Making upma does not take much time and can be done in 15 to 20 minutes. Other Popular variations of upma are: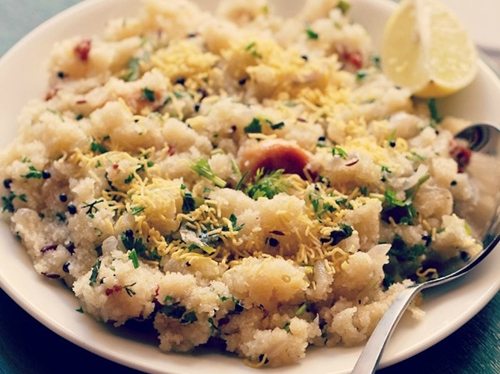 2. Rava idli – quick and easy idlis made with sooji. Requires no grinding and fermentation.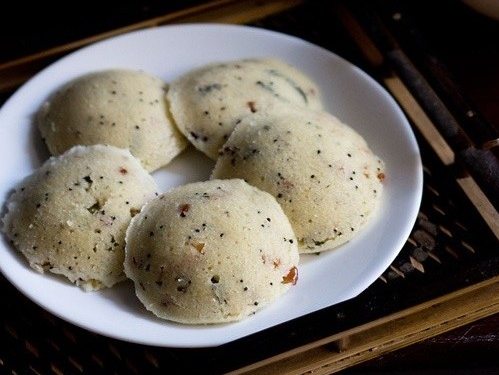 3. Rava dosa – easy crisp dosa made with sooji, rice flour and all purpose flour. does not require any fermentation.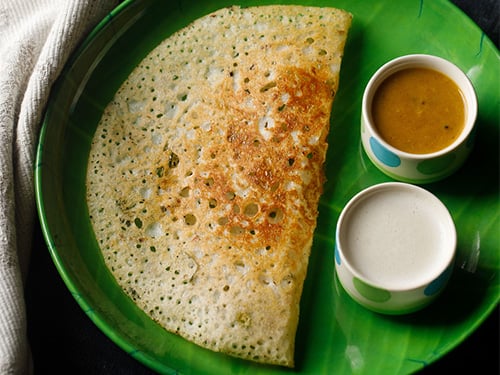 4. Instant rava uttapam – easy and quick uttapams made with rava. Requires no grinding and fermentation. For making these uttapams, you will need fine sooji or rava. You can also check Onion uttapam and Oats uttapam recipe.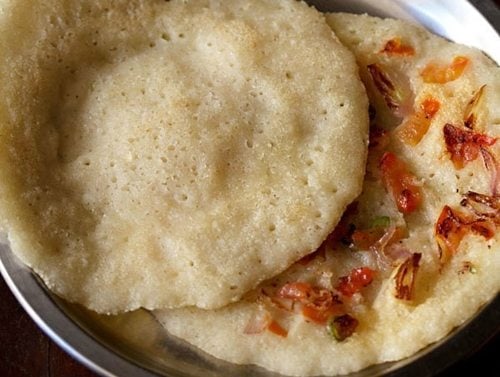 5. Rava Pongal – healthy breakfast recipe of Pongal made with rava and moong dal. Pongal is a very popular South Indian breakfast recipe. Its not only delicious but also healthy and easy to make. Three more Pongal recipes on blog are: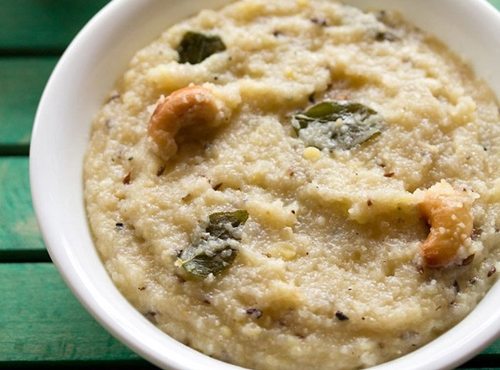 6. Rava chilla  – easy breakfast recipe of chillas made with sooji. Chillas are savory pancakes made from gram flour or other lentils. Other similar recipes are: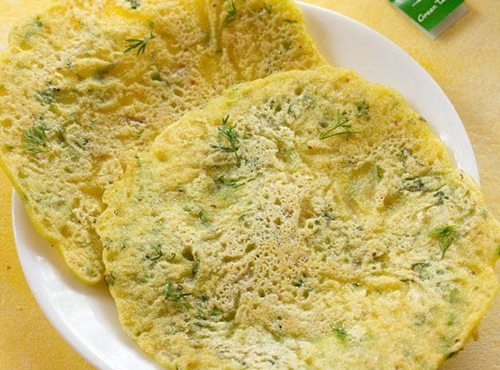 7. Rava dhokla – steamed, soft and fluffy cakes made from rava. this is an easy, quick and instant rava dhokla recipe and does not require fermentation. Other variations of dhokla recipes on blog are: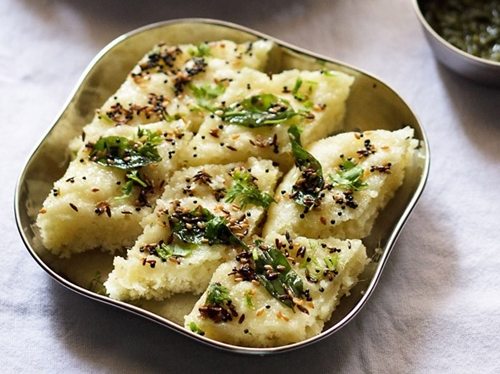 8. Onion rava dosa – easy lacy dosa made with sooji, rice flour, onions and all purpose flour (maida). A quick breakfast option. If you love having idli and dosa as breakfast then you can check these collections of 12 idli recipes and 28 dosa recipes.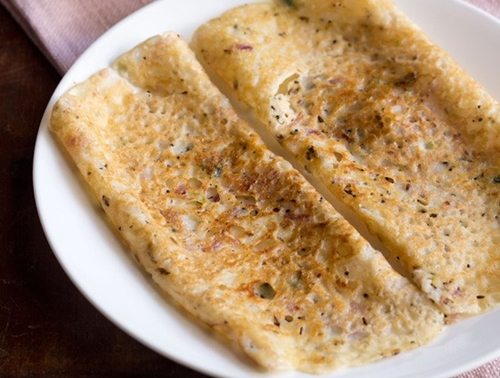 9. Khara bath recipe – savory, smooth and soft khara bhath made with mix veggies.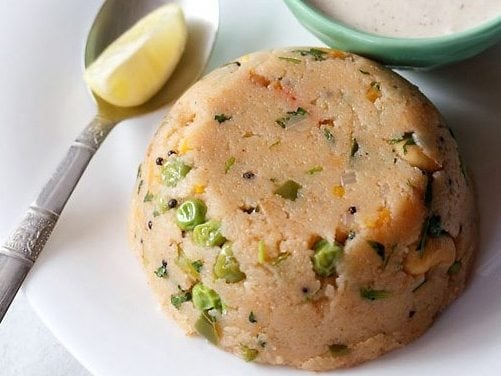 9. Sooji toast recipe – easy to prepare toast with rava, onion, tomato and cream filling. Other similar recipe is this Besan toast.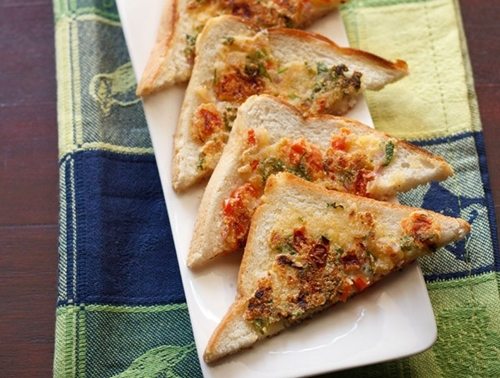 10. Tomato upma –  tangy and spicy upma made with sooji (cream of wheat), tomatoes and spices. For more tomato recipes, you can check this Collection of 26 tomato recipes.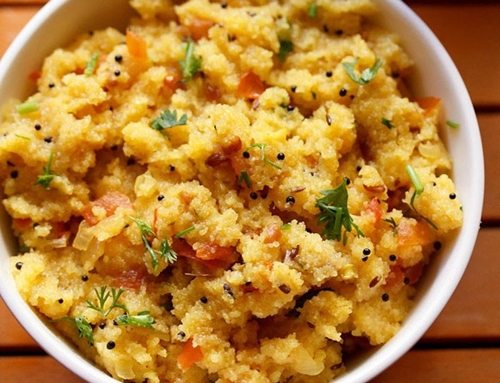 11. Oats Uttapam – healthy, easy and an instant recipe of uttapam made with oats, rava and besan.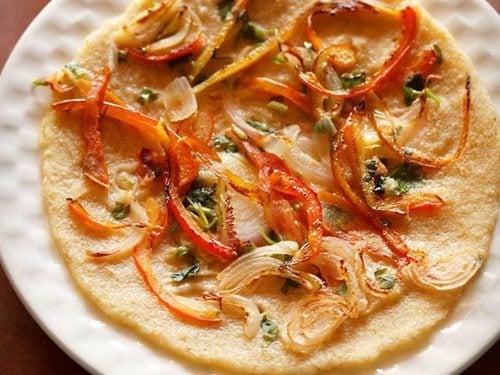 11. Butter rava dosa – a variation of the popular rava dosa made with butter. Butter rava dosa is also served in many restaurants.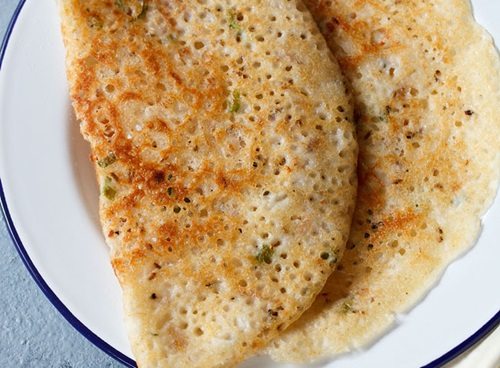 12. Rava kichadi recipe – South Indian breakfast preparation made from fine rava. i do add some veggies in it to give some texture and nutrition. But you can skip veggies and make it without veggies also.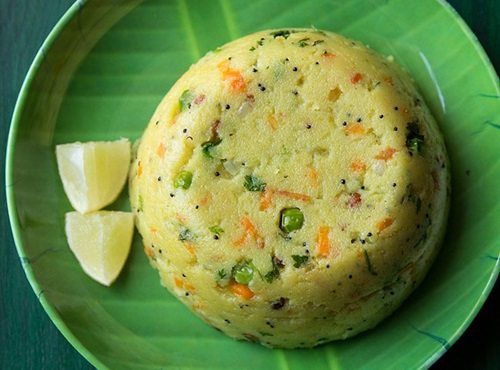 Rava Snacks Recipes
1. Shankarpali recipe – crisp, flaky, melt in the mouth fried and baked biscuits. Shankarpali is a popular festive snack from maharashtra.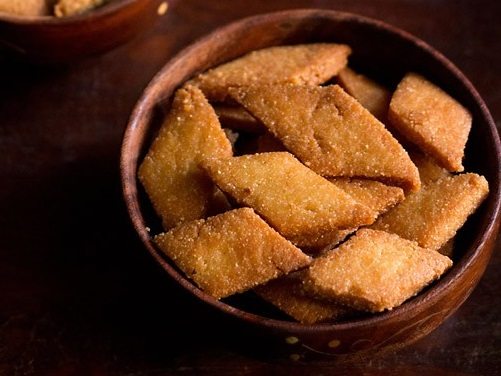 2. Rava vada – these instant rava vadas are crisp and tasty vadas made with rava as the main ingredient. these vadas make for a quick evening snack and are easy to make. You can also make them as an after school snack for kids.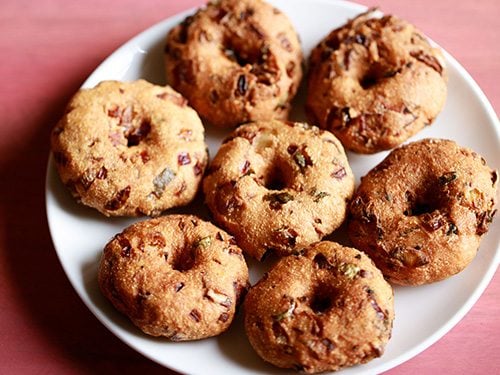 3. Maddur vada – maddur vade are crisp fried patties popular as an evening snack in Karnataka. Maddur vadas are made with a mix of rice flour, semolina, all purpose flour, onions and some herbs-spices.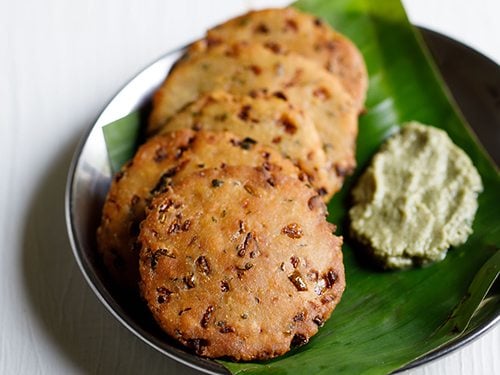 4. Paneer cutlet – easy to prepare crisp and tasty cutlets made with paneer and mix vegetables. this paneer cutlet recipe is similar to the Veg cutlet recipe. addition of paneer makes these cutlets have a soft texture and yet they are crisp from outside. For more delicious paneer recipes you can check this collection 91 Recipes made with paneer.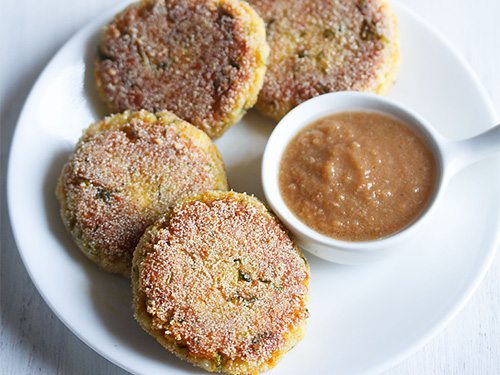 5. Suran fry – tasty and crispy elephant foot yam fry made with minimal ingredients. These are also known as suran phodi.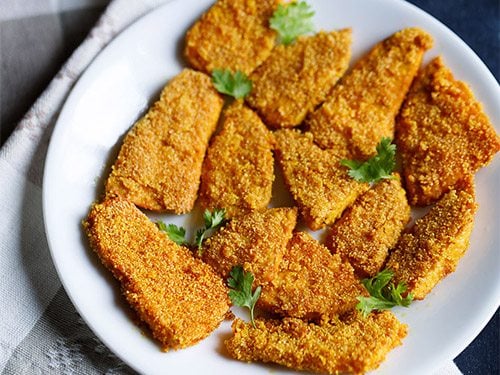 6. Raw banana fry – crispy as well as tasty banana fry made with unripe bananas or plantain. These are also known as kele phodi or kelyache kaap.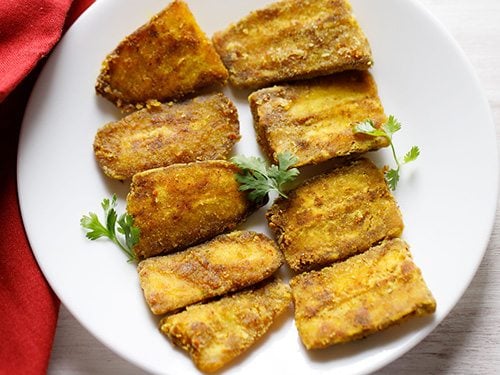 7. Raj kachori chaat – raj kachori also called as the king of all kachoris is a Popular chaat snack from north India.  you can compare raj kachori to a large Pani puri with various chaat item stuffings in it.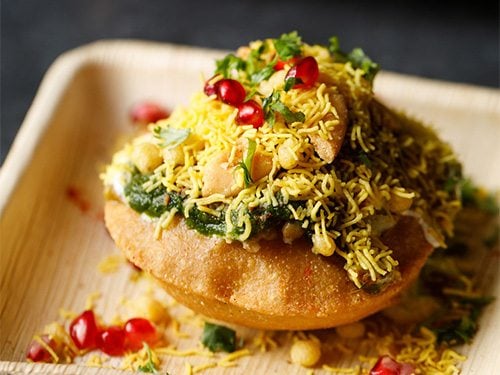 8. No Yeast Bhatura – an easy and quick recipe to make bhature. Bhatura is a fried leavened bread made with all purpose flour (maida) and quite popular in north India. Bhatura taste awesome with white chickpea curry. Few chana recipes which you can make to serve with bhatura are: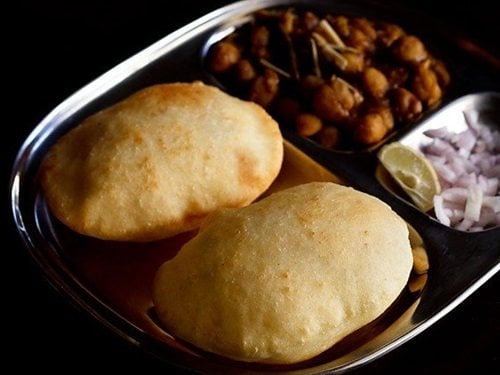 12 Rava Sweets Recipes
1. Rava kesari recipe – sweet South Indian dessert made with fine rava, ghee, dry fruits and saffron.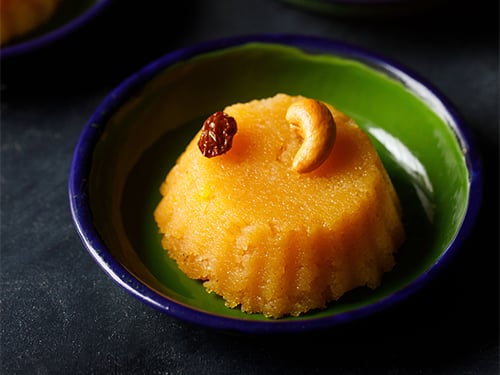 2. Sooji halwa recipe – classic Indian pudding made with rava, ghee and dry fruits. Sooji halwa is often made in bulk on festive or religious occasions.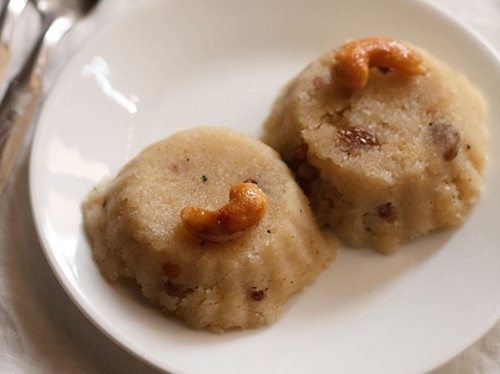 3. Rava ladoo recipe – this rava ladoo recipe is made with rava (sooji or semolina), coconut, powdered sugar, dry fruits and ghee. If you are planning to make ladoos then here is this handy collection of 22 ladoo recipes.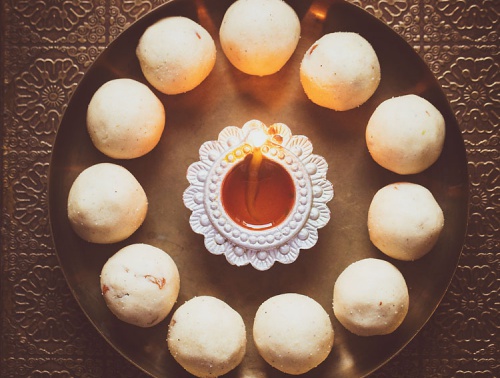 4. Kesari bath – rich Karnataka style sweet made with rava (cream of wheat), sugar, dry fruits and ghee.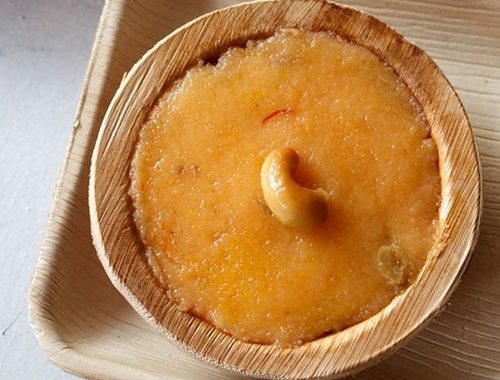 5. Fruit kesari – rich South Indian sweet made with cream of wheat, mixed fruits and dry fruits. You can also check other halwa varieties which I have shared in this Halwa recipes collection.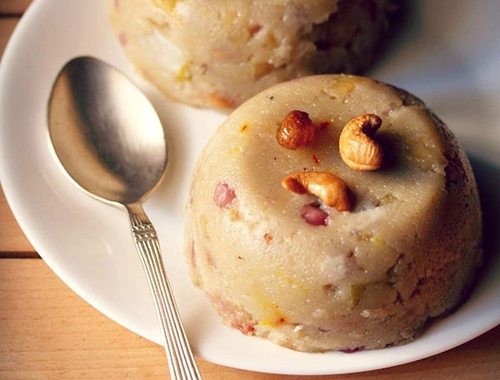 6. Pineapple kesari – melt in the mouth South Indian sweet made with cream of wheat, ghee, sugar & pineapple cubes.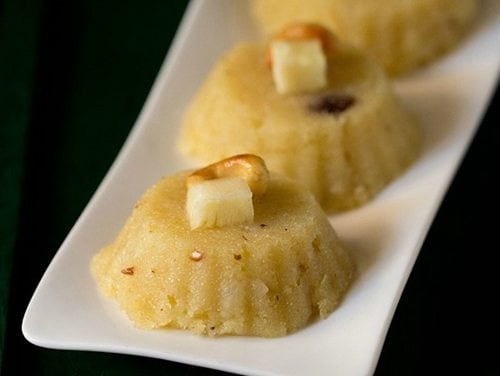 7. Sooji kheer – a quick and easy kheer made with rava. The sooji kheer recipe gets done in about 20 minutes and is so simple that even a newbie can make it easily. If you like kheer, then do check this collection of Kheer recipes.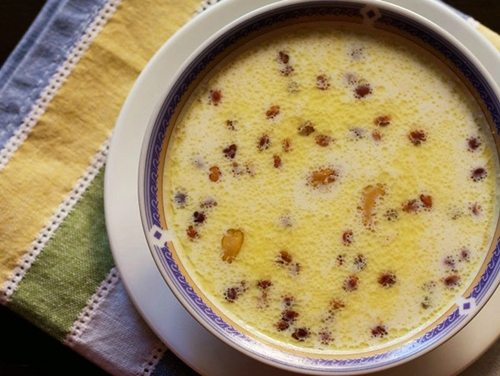 8. Rava modak – sweet dumplings made with fine rava and stuffed with coconut jaggery filling. Modaks are favorite sweets of lord ganesha and often made during Ganesh Chaturthi festival.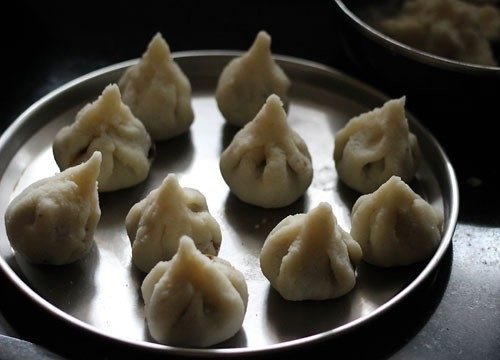 9. Saffron sooji halwa – easy sooji pudding flavored with saffron. for the suji halwa to taste good, it should be roasted well enough without ghee and then with ghee.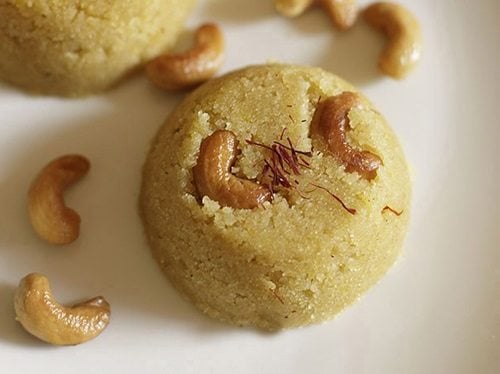 10. Milk kesari – easy to prepare kesari or what we call sooji halwa with milk.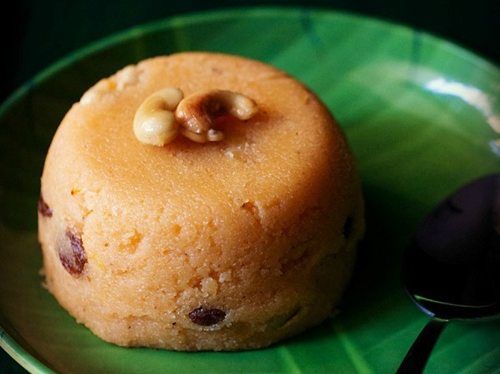 11. Sooji ladoo with khoya – quick and easy to prepare melt in the mouth sooji ladoo. The ladoos are made with rava, khoya (mawa or evaporated milk solids), milk, sugar and ghee. This recipe is quick and can be prepared in less than 20 minutes. For more sweets recipes you can check this collection of 121 Sweets for Diwali festival.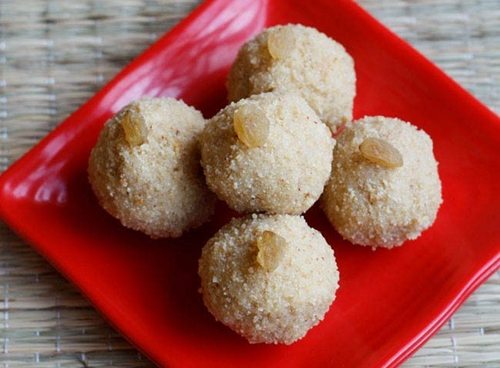 12. Rava cake – simple, easy one bowl recipe of Goan coconut and rava cake. If you like to make eggless cakes at home then you can check this collection of 10 popular eggless cakes recipes.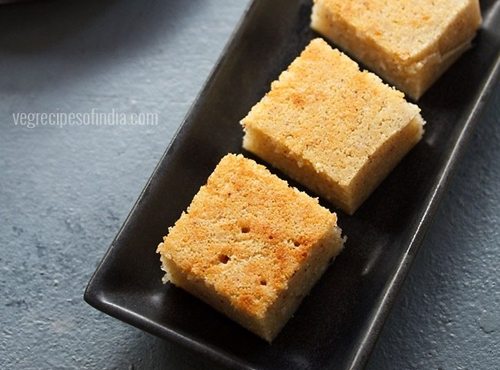 12. Mango kesari – smooth, silky and a really good recipe of mango kesari. you can even make mango kesari as a naivedyam or for religious occasions or pooja. Instead of water, milk can also be used. Addition of milk will make the kesari more rich. For more delicious mango recipes, you can check this Collection of 41 mango recipes.