shikanji or shikanjvi as we call it at home is a famous & traditional lemonade of north india and pakistan. it is a summer cooler.
we would make shikanji often in the summers and keep on gulping it. we used to make it in bulk and keep in the fridge.
it is so refreshing, plus you get loads of vitamin c in one drink. it is so hot now. i wonder what will happen in may. i guess my whole fridge will be stocked with shikanji 😉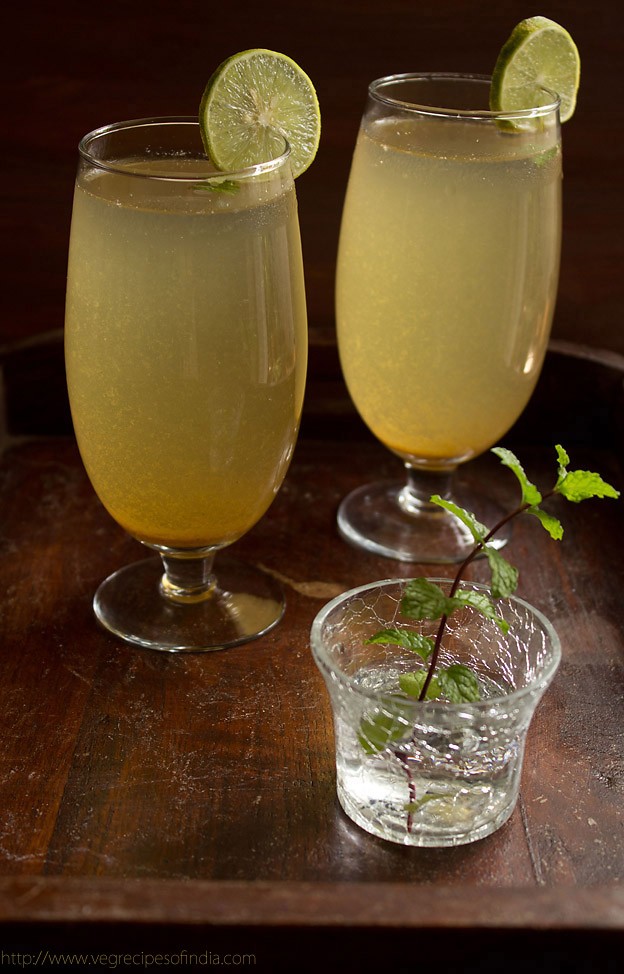 whilst living in delhi, i would see so many shikanji stalls in the summers. in mumbai too there would be stalls selling nimbu pani. what is the difference between shikanji and nimbu pani? according to me they are same… just different names for the same drink.
the recipe here is the way we make it at home. shikanji is always made with fresh lemon juice and spiced with some black salt and some roasted cumin powder. sugar is also added. so you have a sweet and salty lemony drink with hints of cumin.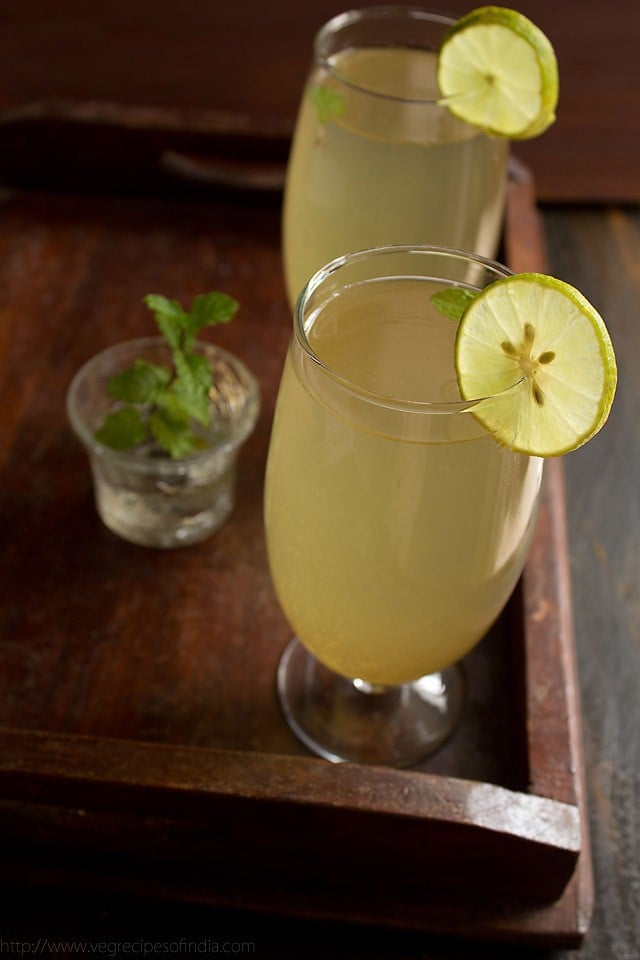 black salt is the best salt to be used in shikanji as it gives a punch and the peculiar black salt taste which no other salt can give.
if you are looking for more indian summer drinks then do check: kokum juice, mint juice, aam ka panna, jaljeera, chaas recipe and sweet lassi.

shikanji or indian lemonade recipe below: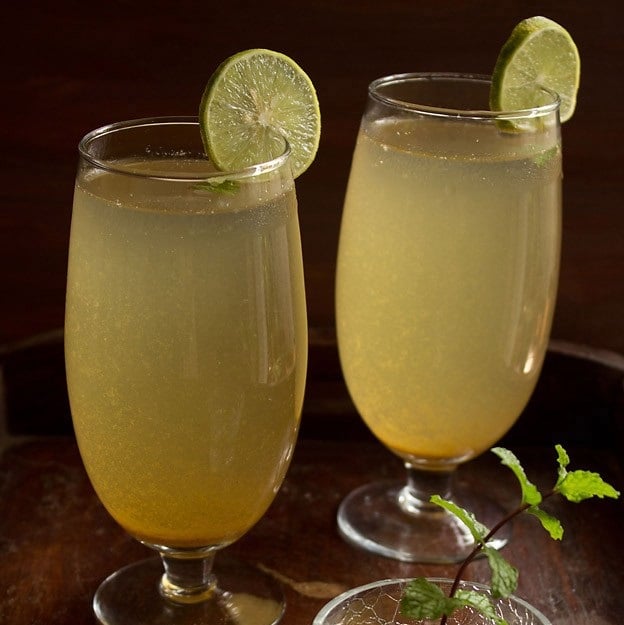 shikanji recipe | indian lemonade recipe
shikanji or shikanjvi - cooling indian drink made during summers
ingredients (1 cup = 250 ml)
1

medium size lemon

2

glasses

water

1

teaspoon

roasted cumin powder

(bhuna jeera powder)

rock salt

or black salt as required

sugar

as required

4 to 5

leaves

mint

for garnishing, optional

a few ice cubes
how to make recipe
cut the lemon in to two.

take 2 glasses of a water in a bowl

with a lemon juice squeezer, squeeze the juice directly into the water.

add black salt, sugar, jeera powder.

stir till the sugar dissolves.

pour the shikanji in glasses. add ice cubes. garnish with mint and serve shikanji immediately.

you can also make the shikanji and chill in the fridge and then serve.
recipe notes
if you are making shikanji for fasting, then add rock salt/sendha namak.
i have mentioned shikanji (indian lemonade) recipe details for making two glasses, but you can double and triple the drink.
About
i started vegrecipesofindia.com in feb 2009. it is a pure vegetarian blog and shares recipes with step by step photos.

i am passionate about cooking from childhood and learnt cooking from my elders. a home science degree course further enhanced my cooking and baking skills professionally along with an internship in a five star hotel. i am trained both in mainstream indian as well as international cuisines.

all the 1800 recipes posted on blog are tried and tested and made healthy wherever possible. the recipes are detailed and with step by step pictures that will easily help you to make delicious and tasty vegetarian food.