Chikoo milkshake is a refreshing, healthy and filling milkshake that you can make for breakfast or brunch. Chikoo also known as sapota or sapodilla is a locally available fruit in India. It is a sweet juicy and pulpy fruit and is liked by many people.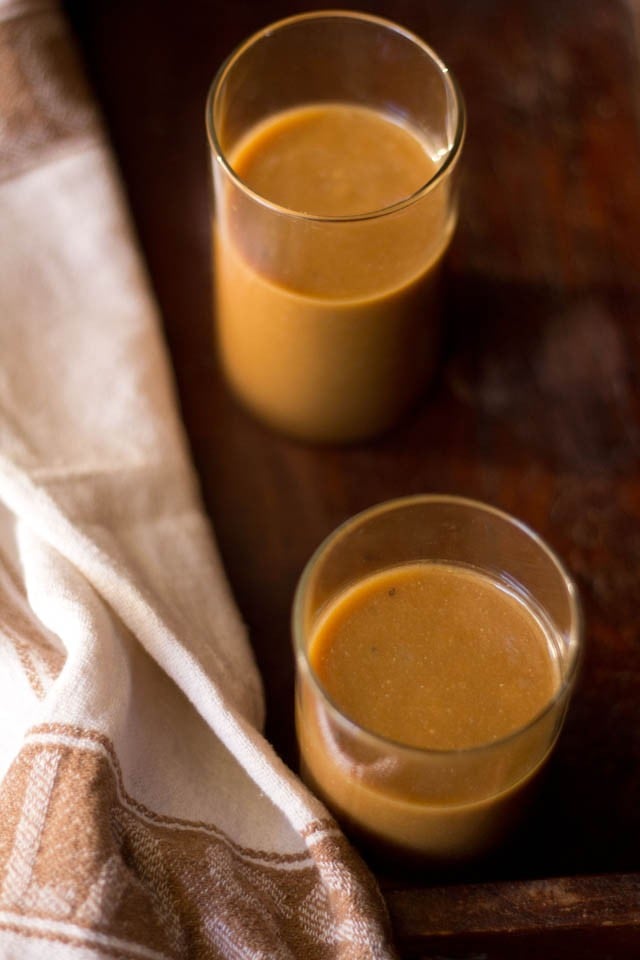 About Chikoo Milkshake
There are many variations of shakes made in India with many fruits. This chikoo shake is one such variation where sweet soft ripened chikoo is blended with milk and sugar.
Growing up we would have chikoo milkshake often during the summers. Chikoo is a seasonal fruit and is mostly available during Indian summers. Many of the times we usually enjoy them as it is or add them to Fruit Salad and sometimes I make this sapota shake.
I have used organic chikoo to make this milkshake. They were very sweet and just melt in the mouth like butter. We were totally awed. We are so much used to tasting or having fruits grown with fertilizers and pesticides that we have forgotten how a naturally grown fruit tastes.
If the chikoo are very sweet then you can reduce the quantity of sugar or skip it entirely. I have added coconut sugar to this milkshake.
Coconut sugar is healthier than regular sugar. Most of the time while making milkshakes and cakes I use coconut sugar, jaggery powder or unrefined organic cane sugar or raw sugar. The coconut sugar has a similar taste to that of palm jaggery.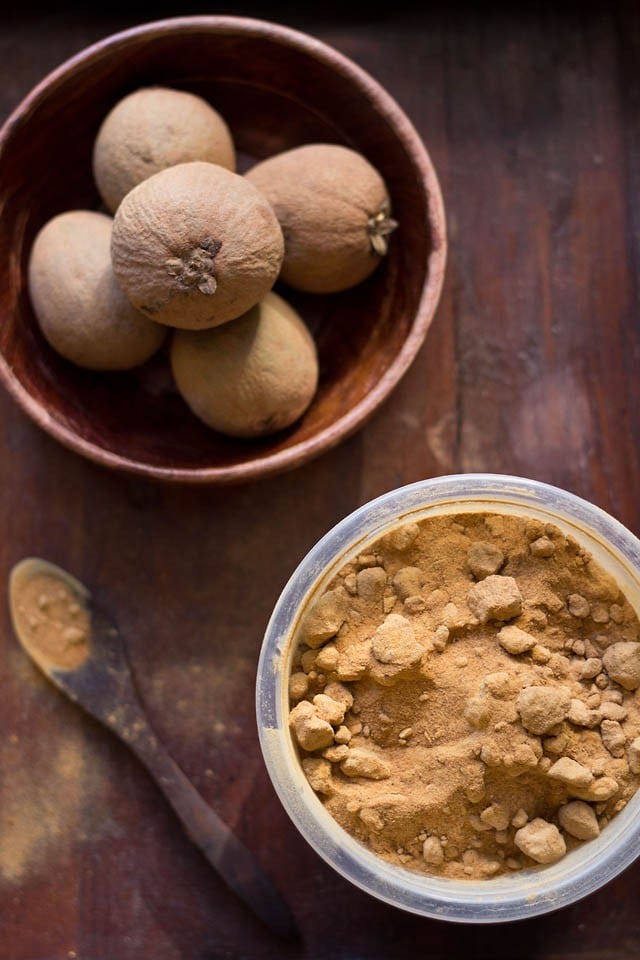 For a colder milkshake add chilled or cold milk. Optionally you could also add a few ice cubes while blending. This sapota milkshake taste the best as soon as it is made. I won't recommend refrigerating them or storing them as the taste changes over a period of time. So best enjoyed fresh.
Ripening of Chikoo
To make this chikoo milkshake buy chikoo that is fresh and ripe. To check the ripeness press the outer skin with your fingers or thumb. A ripened chikoo will be soft to touch. If the outside feels hard or stiff then sapota is not ripened yet.
If you buy a batch of unripened chikoo then don't worry. You can easily ripen them on the kitchen countertop. I follow this method:
Soak the chikoo in a bowl of fresh water to which some vinegar or baking soda is added for 5 minutes. This helps to get rid of the pesticides.
Later discard this water. Rinse the chikoo again a few times in fresh water. Then drain all the water.
Place the chikoo on a plate or tray or kitchen towel. Let them dry naturally or you can wipe them dry with a clean kitchen towel. Alternatively you can store them in clean paper bags, place in a dry place and let them ripen.
Once thoroughly dried place them in a bowl. Keep a clean cotton kitchen napkin on the bowl covering it entirely. Keep this bowl for a few days in a dry place until the chickoos are ripened. Keep checking everyday and cover with the same kitchen napkin.
You have to check everyday as some chikoo will ripen faster than others.
You can eat them with skin or you can peel the skin. The chickoo peels also have a good amount of nutrition in them.
Few more Milkshake recipes on the blog are:
Please be sure to rate the recipe in the recipe card or leave a comment below if you have made it. For more vegetarian inspirations, Sign Up for my emails or follow me on Instagram, Youtube, Facebook, Pinterest or Twitter.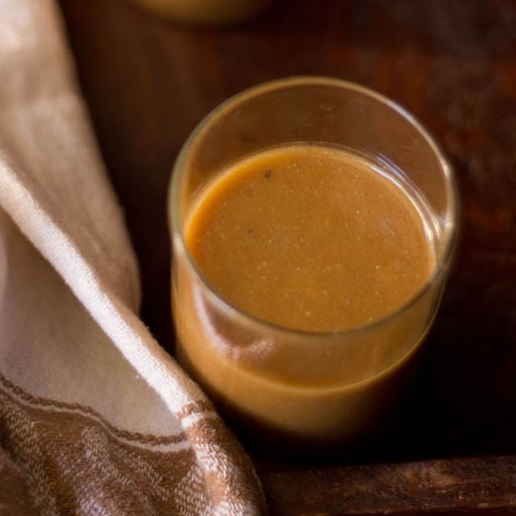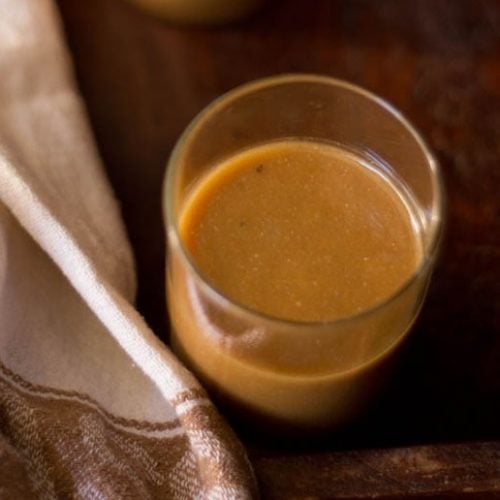 Chikoo Milkshake
Chikoo milkshake is a refreshing and healthy shake made with ripened sapota, milk and coconut sugar.
2 to 2.5

cups

chopped chikoo

rinsed, peeled and deseeded chikoo (sapota or sapodilla)

2.5 to 3

cups

milk

you can also use soy milk or almond milk or cashew milk

coconut sugar

or unrefined organic cane sugar or white sugar, add as required.

few ice cubes

(optional)
Instructions
Peel the chikoo and chop them roughly. Discard the seeds.

Add chopped chikoo pieces in a blender.

Add the sugar or jaggery as required depending upon the sweetness of the chikoo and your taste preferences.

Blend everything till smooth.

You can add ice cubes if you want while serving.

Serve the chikoo milkshake immediately.

Chikoo milkshake should ideally be taken fresh. So don't keep any leftovers.
This Chikoo Shake post from the archives (April 2013) has been updated and republished on 17 October 2021.