How to preserve and store curry leaves or kadi patta at home. Curry leaves is one of my favorite herbs that I often add when I make my Goan and South Indian food at home or I make this versatile Curry leaves chutney to go with any snacks.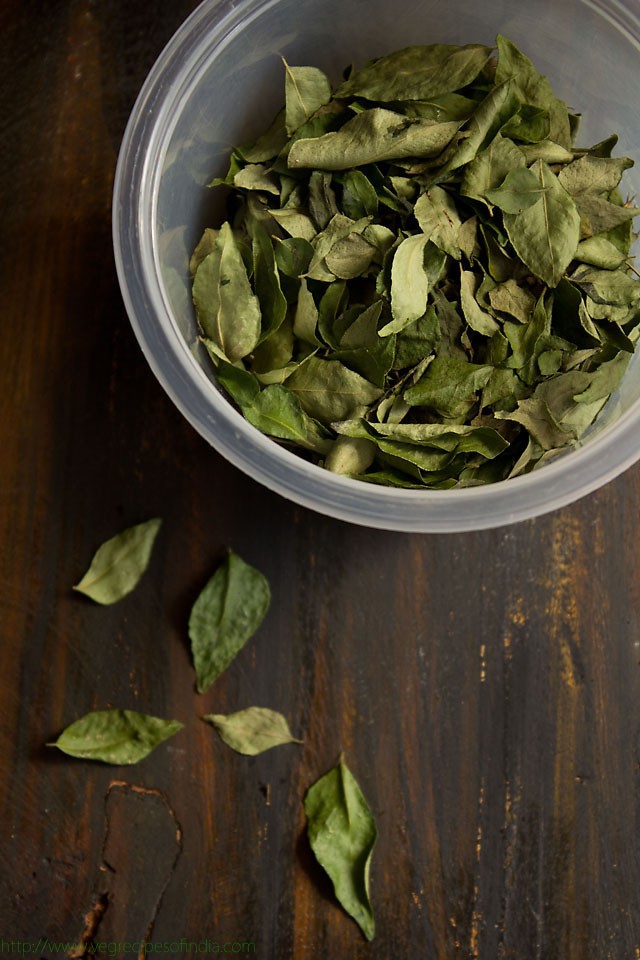 Yes, I know I rarely blog or write about Goan & South Indian food as 99% times I end up making North Indian food at home, as this is what the hubby likes…. But I still add curry leaves to our North Indian dals and sabzis :-).
I started to Preserve and store curry leaves, as I had a tough time finding them when living in Delhi and goa. In Delhi, my cute mom-in-law would quietly take it from the neighbor's huge tree without they knowing about it. She would get lots of them and we would then store it…. Both of us would be so delighted… Simple joys of life…..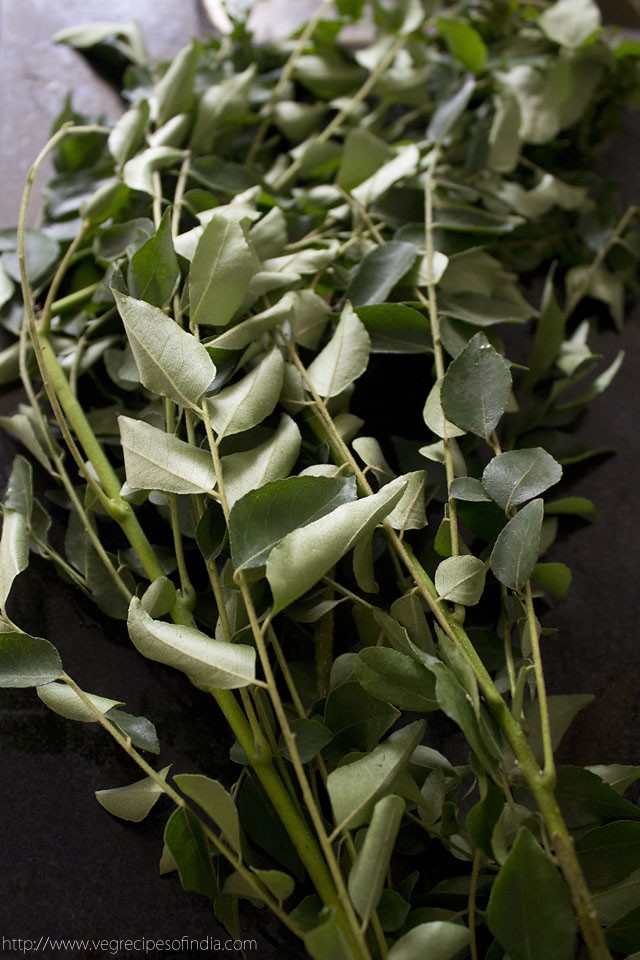 In goa, curry leaves grows like a wild plant. most of the houses in goa have their own curry leaves tree. So they don't sell curry leaves in the market as people have it growing in their gardens.
As I mentioned before I have a herb garden and I do have curry leaves there, but they are so tiny and small. I don't want to disturb them. So I preserve and store curry leaves. Luckily the vegetable lady from where I buy veggies, has on some rare blue moon occasions……. Curry leaves. so I buy curry leaves in bulk and preserve them.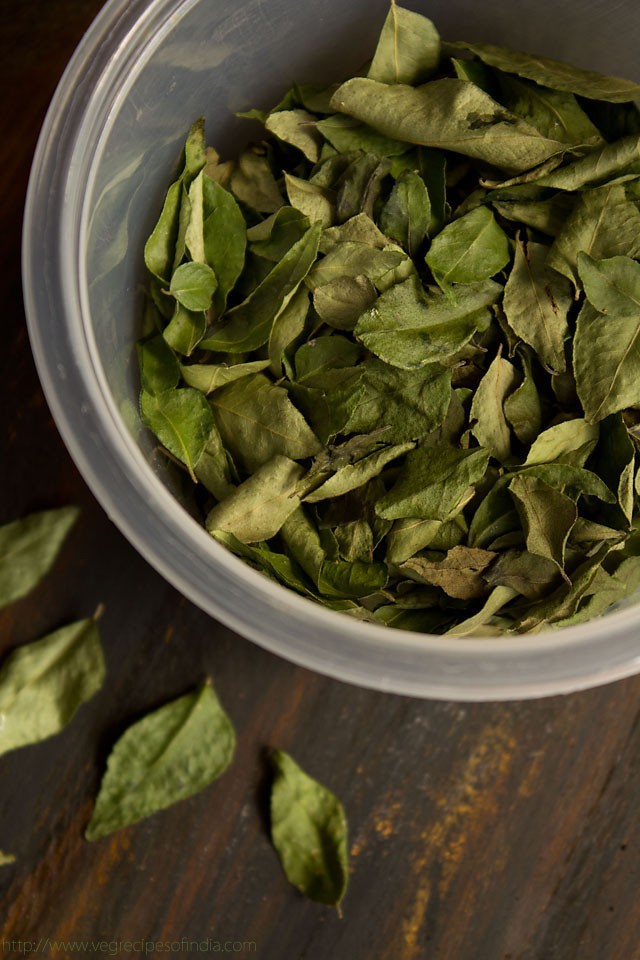 So if you have scarcity of curry leaves where you stay, you can follow this method of Preserving and storing curry leaves.
Steps outlined below on How to preserve and store curry leaves:
1: remove the curry leaves from the stems, wash them well in water. Put all the curry leaves on a large kitchen towel and gently pat them dry.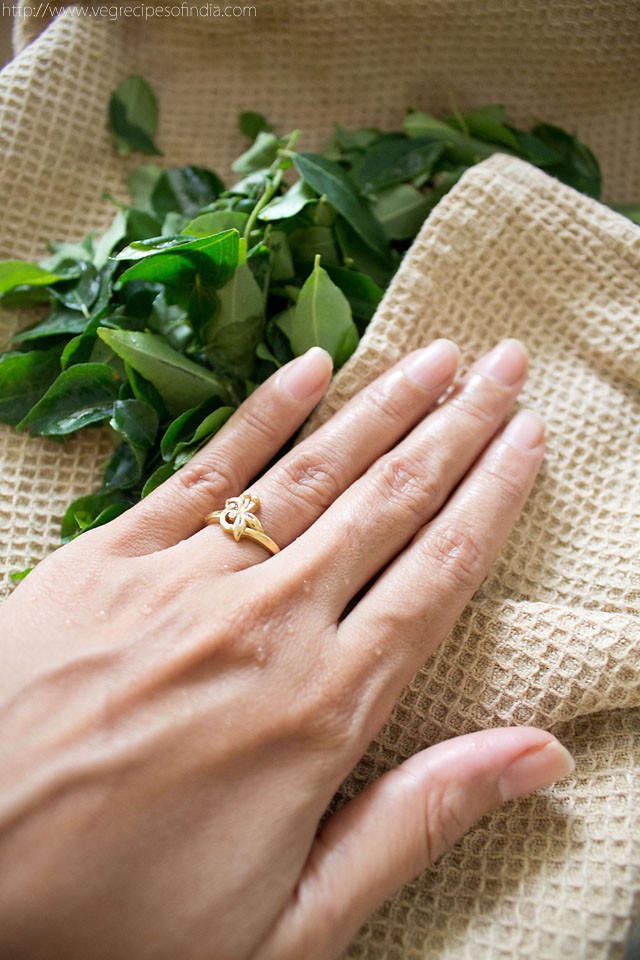 2: arrange them on a thali or large steel plate.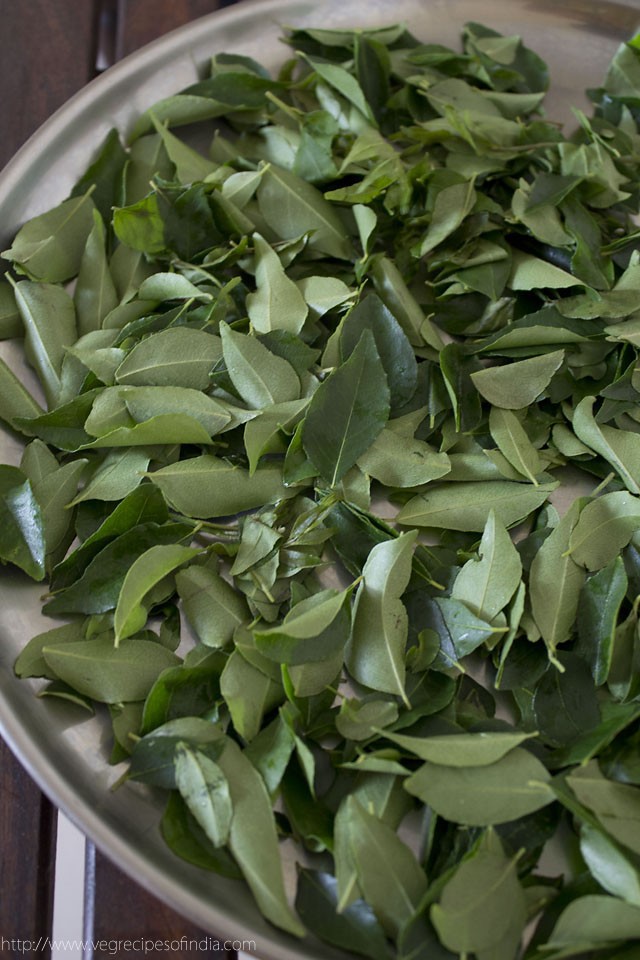 3: now cover the thali with a large seive or perforated plate or cover. This is not essential. You can keep the curry leaves directly in the sun. I do this as it is very windy in goa and our house is not far away from the beach. So all the curry leaves just fly away 🙂
4: Keep the curry leaves in the sun for 2-3 days. once they become dry and crisp, store them in an air tight container.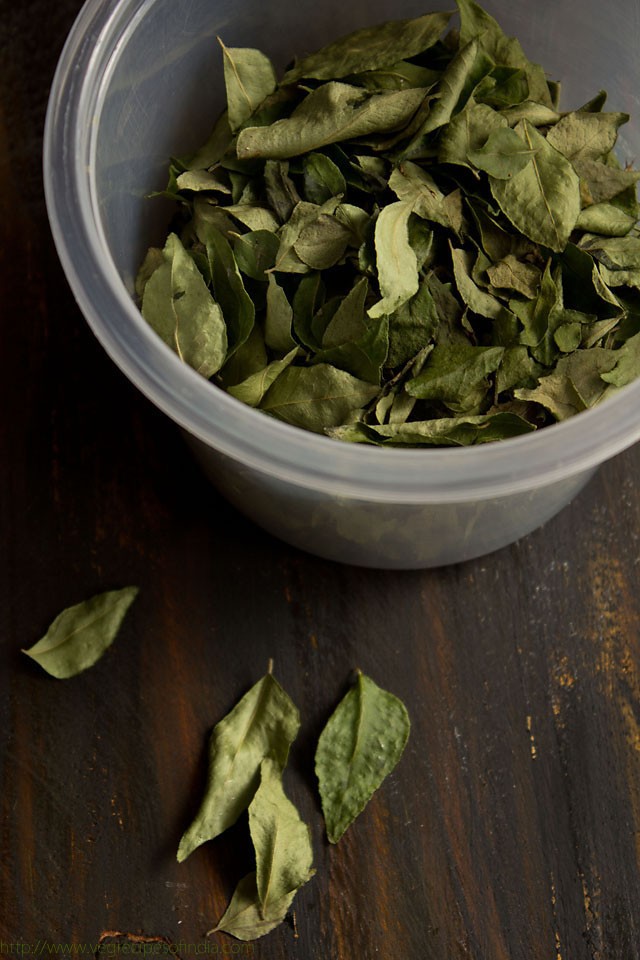 6: You can store curry leaves outside or in the fridge. In the summers, I suggest to store them in the fridge. use the curry leaves whenever you want to add it to your recipes. The food that you cook will have the taste and aroma of these curry leaves. So don't worry on that.
Another method to store curry leaves ( thanks to reader ashutosh for this sharing info):
Do wash the curry leaves once you bring home. Remove them from the main stem but do not separate leaves from the subsidiary stem, wash them gently, dry them in shade and store them in good paper material cover. Curry leaves will give the same flavor and crispiness.
More how to recipes:
1. How to make paneer
2. How to make butter
3. Ginger garlic paste
4. Garam masala
5. How to make curd
6. Pav bhaji masala powder