Mosambi juice Or Sweet lime juice recipe – sweet lime is also known as mosambi in hindi. one of our favorite juice with a citrus fruit is Sweet lime juice. sweet lime are sweet in taste and sometimes they narrow even to a somewhat bland taste. These fruits do not feel acidic in flavor or taste and are also not sour.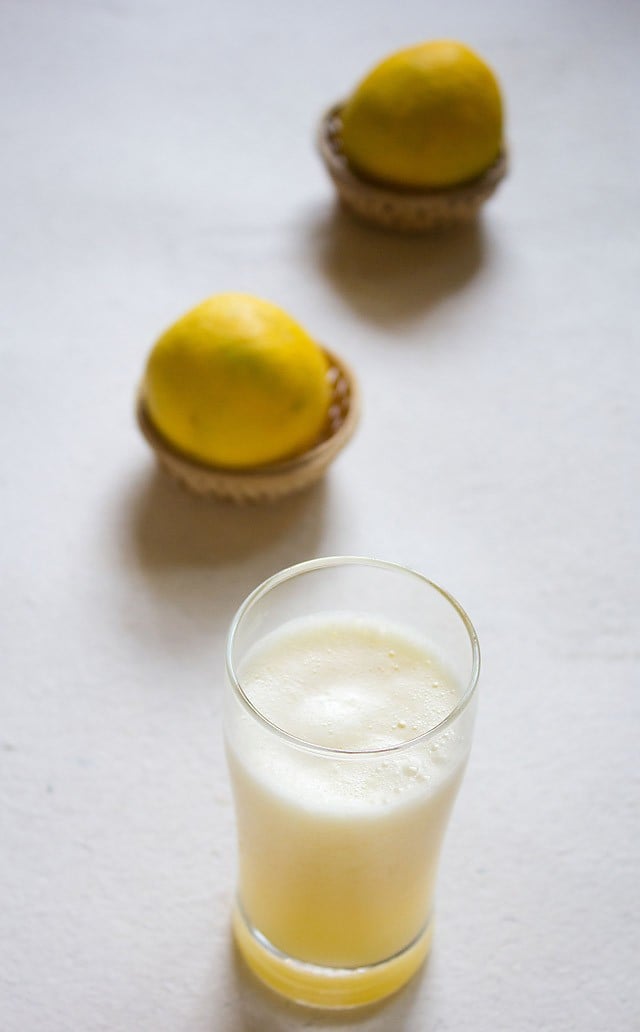 Both Nimbu pani and mosambi juice are common Indian drinks and you will find street vendors selling these in many places. They add black salt, chaat masala and cumin powder to the juice.
On the streets of Bombay & Delhi, you will see many vendors making Fresh mosambi juice. 
I got lots of sweet lime from the market and since it has become pretty hot here… (sigh…  i don't see any winters coming nor do I feel any coolness knocking on our doors) I made the Mosambi juice… This was so refreshing.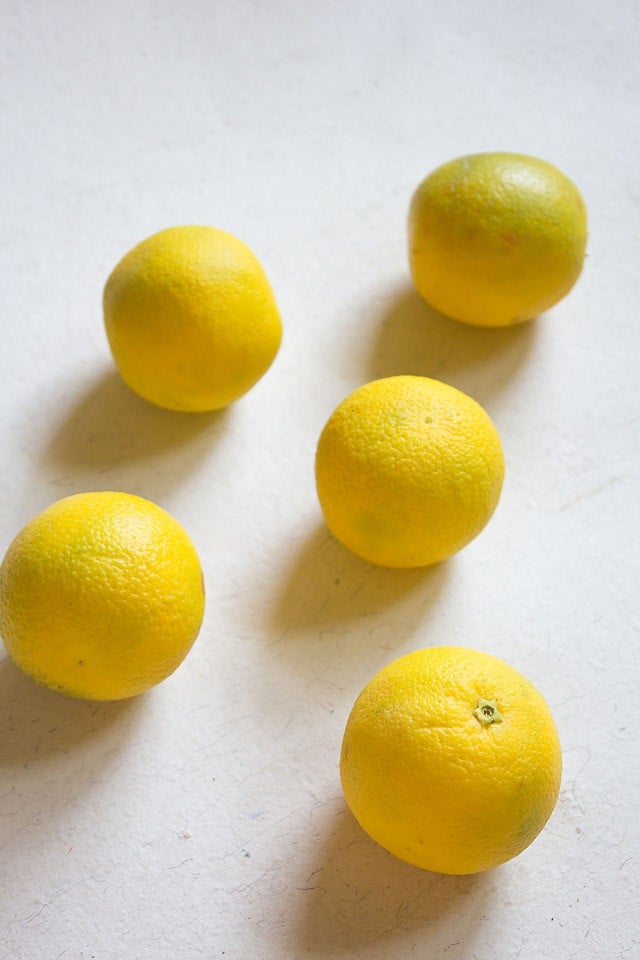 I just kept the Mosambi juice plain and it was a great heat reliever on this day.
You have to consume the sweet lime juice fresh as if you allow it to stand for some minutes, it starts tasting bitter. sweet lime is also an excellent juice for the fasting or vrat in the Navratri season.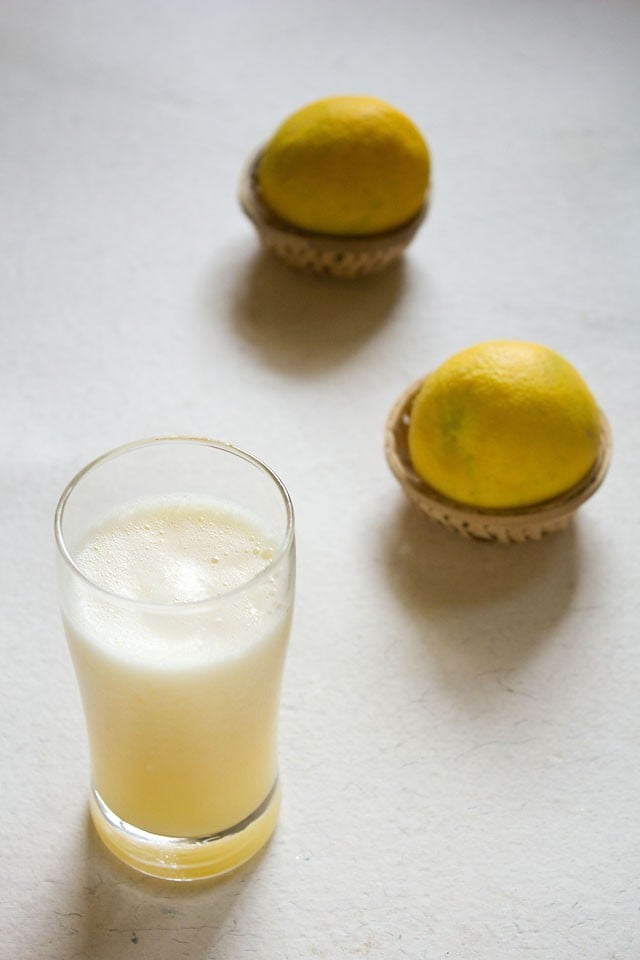 If you are looking for more beverages then do check:
Please be sure to rate this recipe in the recipe card below if you have made it. For more vegetarian inspirations, Sign Up for my emails or follow me on Instagram, Youtube, Facebook, Pinterest or Twitter.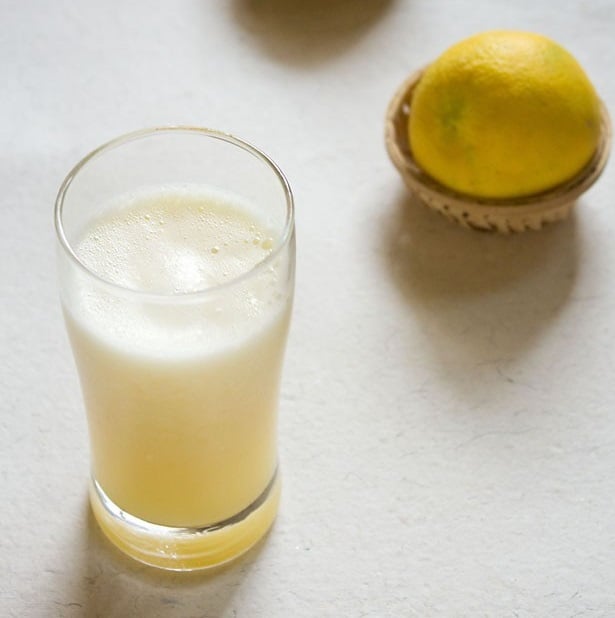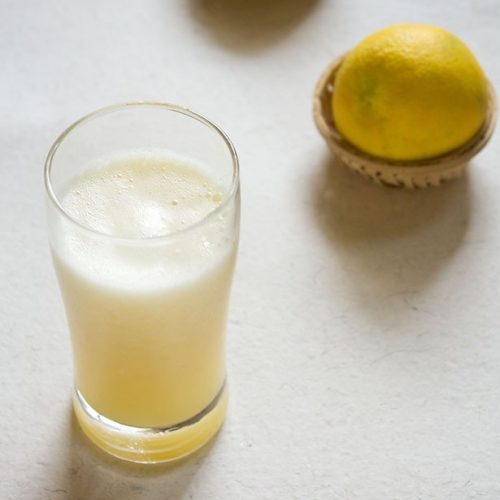 mosambi juice
Refreshing sweet lime juice or mosambi juice
6 to 7

sweet limes,

peeled and chopped or mosambi

sugar or honey as required

- depends on the sweetness of the sweet limes

black salt as required

(optional)

roasted cumin powder as required

(optional)

chaat masala as required

(optional)
Instructions
1st method to make mosambi juice
In an electric juicer, add the sweet lime pieces in the juice feeder and extract the juice.

Add sugar or honey and stir.

Serve mosambi juice in glasses plain with some ice cubes or with some black salt and roasted cumin powder
2nd method to make mosambi juice
Remove the seeds from the sweet lime.

In a blender blend the sweet lime.

Now strain the juice in a fine strainer.

The pulp will get collected in the strainer.

Squeeze the pulp or press the pulp with a back of a spoon in the strainer to extract additional juice.

Discard the pulp.

Add sugar or honey to the strained sweet lime juice.

Add some ice cubes and serve mosambi juice chilled sweet lime juice.
Notes
If you are making sweet lime juice for religious fast or vrat, then add rock salt or sendha namak.