Collection of 12 sabudana recipes for fast or vrat. Sabudana recipes are often made during religious fasting or vrat days like Navratri fast or Ekadashi fast or janmashtami vrat or ashtami vrat.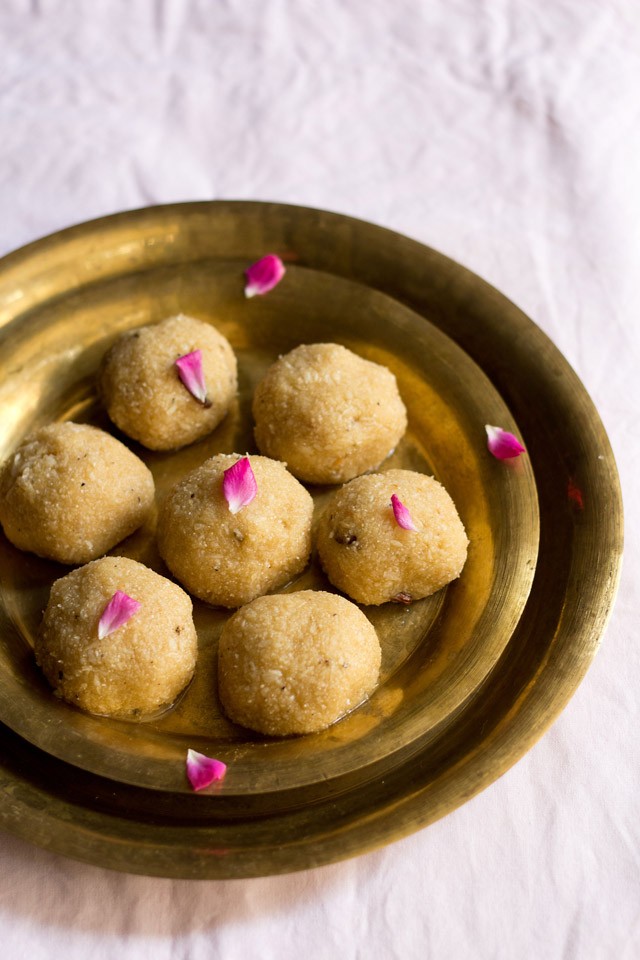 I have also shared a detailed post on how to keep Navratri vrat, pooja vidhi and food allowed during Navratri fasting. So if you want to know more about Navratri vrat procedure then do check this post – Navratri vrat rules and pooja vidhi.
Sabudana is also known as Tapioca pearls or saggubiyyam or sago. It is one ingredient which is used by almost all communities in India during religious fasting days. It is light on stomach and is loaded with carbohydrates.
You can also check these Fasting recipes collections:
12 sabudana recipes for fast
1. Sabudana khichdi – a delicious dish of tapioca pearls cooked with potatoes and peanuts. This is one of the most popular recipe made using sabudana while fasting. Vegan and gluten free step by step recipe.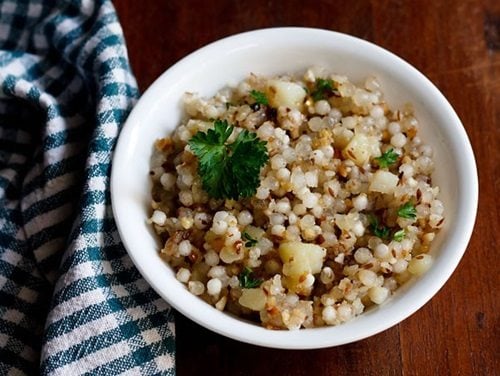 2. Sabudana vada – crispy and delicious fritters often made during religious fasting days like Ekadashi or Navratri fasting. You can serve them with Phalahari chutney or this Coconut chutney recipe made for fasting.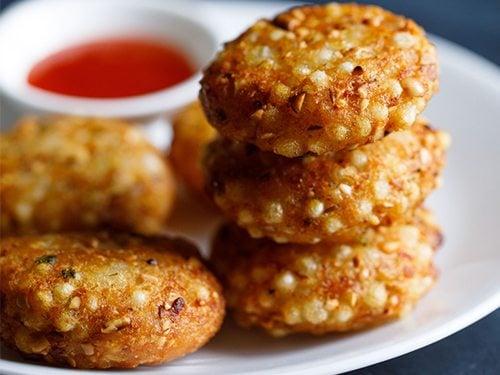 3. Sabudana papad recipe – one of the tasty and popular papads made in Indian cuisine is sabudana papad. As the name suggests sabudana papad is made from sabudana which are tapioca pearls.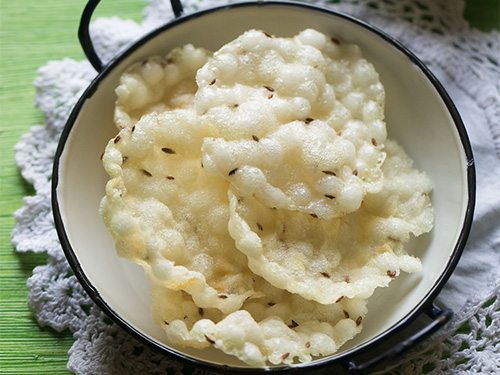 4. Sabudana thalipeeth – crisp and soft pancakes made with tapioca pearls, mashed potatoes, ground peanuts and spices. This is a popular Maharashtrian recipe for fasting and can also be called as sabudana rotis. These are light snack and not deep fried like sabudana vada. the way to make the mixture for sabudana thalipeeth is same as sabudana vada.
5. Sabudana kheer – sweet pudding made with tapioca pearls and milk. This is a creamy, smooth and easy to make kheer. step by step recipe. Few more kheer recipes you can have during fasting are Makhana kheer, Samvat rice kheer and Rajgira kheer recipe. you can also check this collection of 24 sweets for Navratri fasting.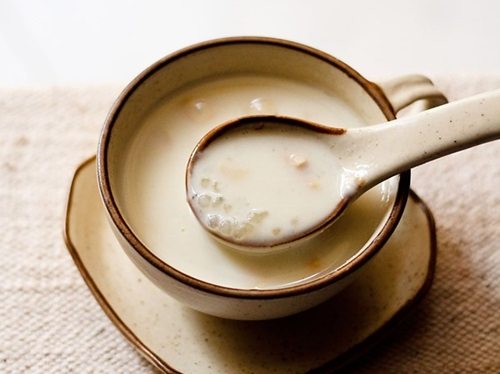 6. Sabudana ladoo – a sweet recipe which is good for fasting as well as during festival days. I have shared the step by step recipe to make these delicious sabudana ladoos. Two more ladoo recipes you can make during fasting are Coconut ladoo and Dry fruits ladoo recipe. these dry fruits ladoo will give a good dose of nutrition and energy during vrat. So highly recommended.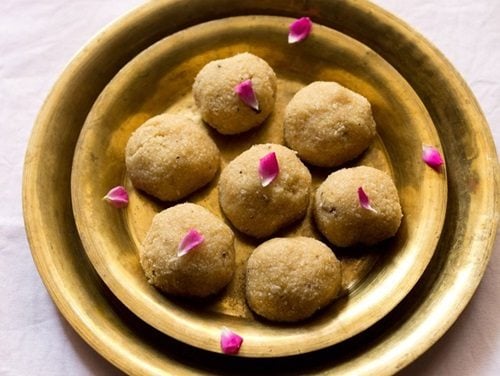 7. Sabudana pakoda recipe – crisp, golden fritters made from tapioca pearls, mashed potatoes and roasted crushed peanuts. These sabudana pakoras are simple and easy to make and they also make for a nice breakfast or evening snack. step by step recipe.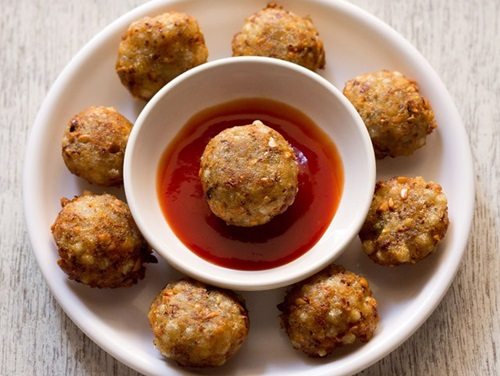 8. Sabudana bhel – quick sabudana snack for fasting days. This recipe is much easier to make than sabudana khichdi. This bhel recipe is made with tapioca pearls, boiled potatoes, roasted cashews and peanuts. Step by step recipe.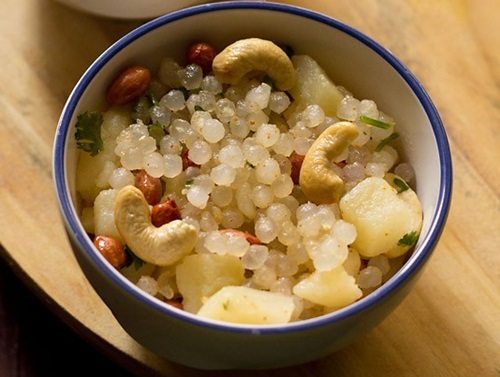 9. Sabudana tikki – fasting recipe of pan fried patties with tapioca pearls, potatoes and minimal spices. The preparation of sabudana tikkis is similar to making sabudana vada, but the ingredients are a bit different, apart from sabudana and potatoes. These tikkis are also not deep fried but pan fried.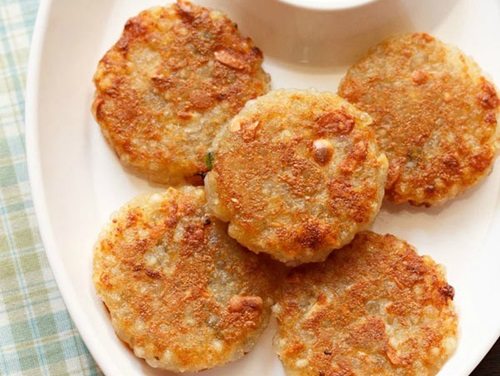 10. Sabudana chiwda – fasting snack made from nylon sabudana & dry fruits for the Navratri fasts. To make the sabudana chiwda, you require nylon sabudana pearls of the larger variety. The regular sabudana pearls won't work.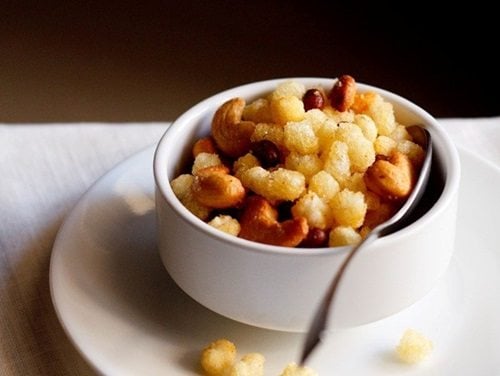 11. Easy recipe of sabudana vada – Navratri fasting recipe of fried crisp sabudana vada made without potatoes. this recipe can also be made into a jain sabudana vada recipe, if you skip ginger.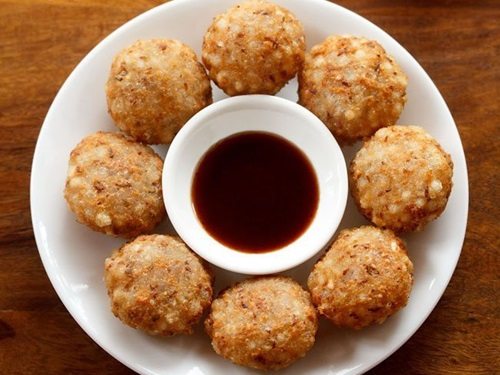 12. Maharashtrian style sabudana khichdi – spicy sabudana khichdi made with tapioca pearls, potatoes, green chillies and peanuts.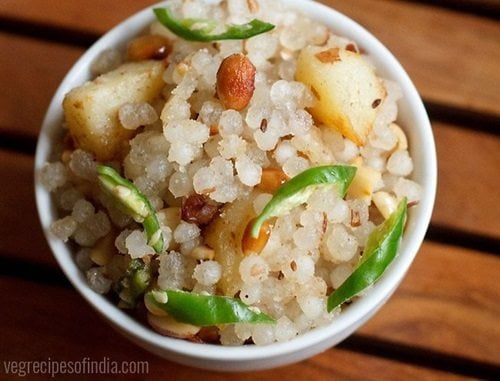 Note: other recipes which are made using sabudana are sabudana idli, sabudana dosa and sabudana upma.