Collection of 8 sabudana recipes for fast or vrat. Sabudana recipes are often made during religious fasting or vrat days like Navratri fast or Ekadashi fast or Janmashtami vrat or ashtami vrat.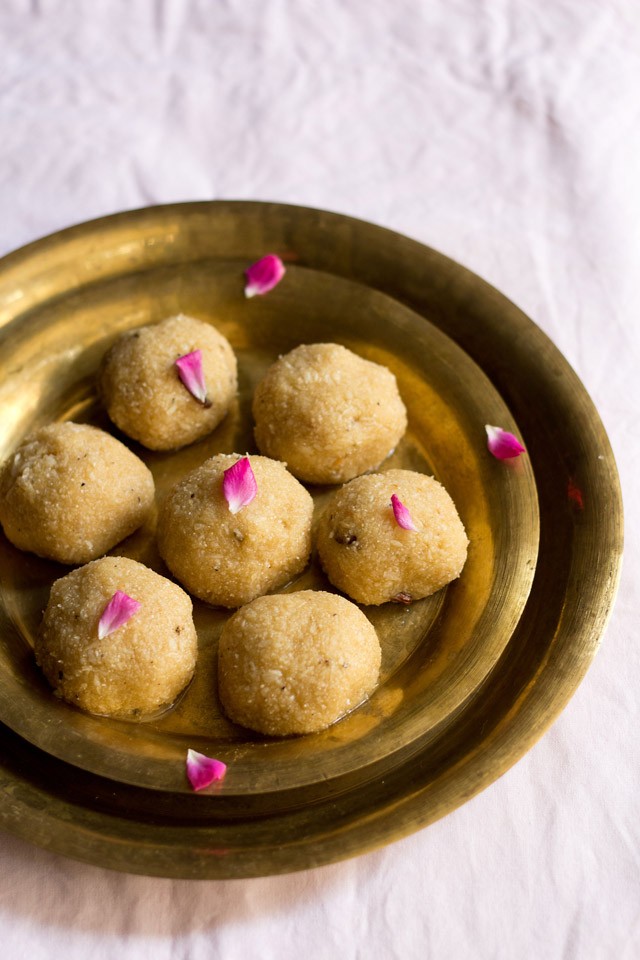 I have also shared a detailed post on how to keep Navratri vrat, pooja vidhi and food allowed during Navratri fasting. So if you want to know more about Navratri vrat procedure then do check this post – Navratri vrat rules and pooja vidhi.
Sabudana is also known as Tapioca pearls or saggubiyyam or sago. These are small round shaped pearls made from the starch obtained from the roots of the cassava plant (yuca, tapioca). It is pure starch food and also devoid of gluten.
It is one ingredient that is used by almost all communities in India during religious fasting days. It keeps you full for a longer time.
When you make any recipe with sabudana, you have to soak them in water for some hours. The soaking time varies with the quality of sabudana. Some sabudana pearls will need only 2 to 3 hours of soaking. But for some, you have to soak them for a longer time.
So while making any of these below mentioned sabudana recipes check the soaking time of the sabudana pearls that you use.
You can also check these Fasting recipes collections:
12 Sabudana Recipes for fast
1. Sabudana khichdi – a delicious dish of tapioca pearls cooked with potatoes and peanuts. This is one of the most popular recipe made using sabudana while fasting. I share a Maharashtrian-style recipe of a perfect non-sticky sabudana ki khichdi that I have been making for decades. Vegan and gluten free step by step post.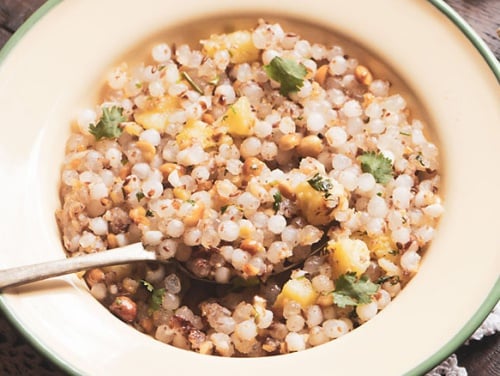 2. Sabudana vada – It is one of my favorite fasting snack. A savory and mildly sweet patty featuring softened tapioca pearls (sago), mashed potatoes, crunchy peanuts and fragrant herbs. It is naturally gluten-free and vegan. This fool proof recipe gives you a super delicious, crispy Sabudana Vada with a soft and light interior.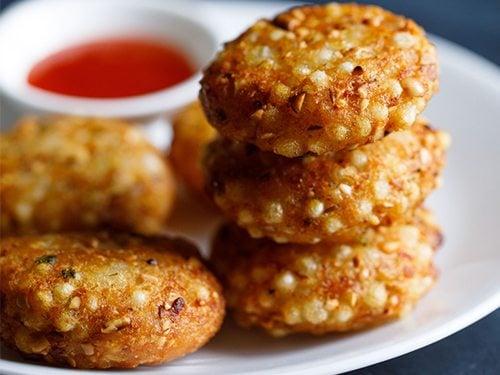 3. Sabudana papad recipe – one of the tasty and popular papads made in Indian cuisine is sabudana papad. These papads do not have hot spices added to it like green chilies or red chilies. So goes well with kids. Though you can add some green chilli paste or chopped green chilies if you want. I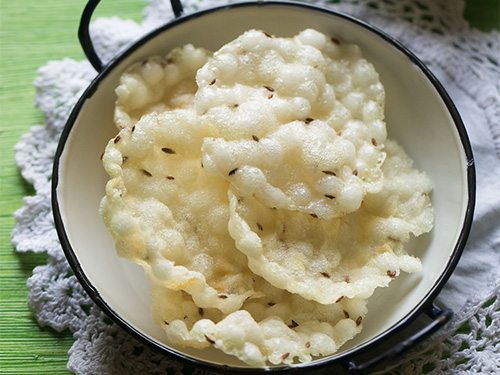 4. Sabudana thalipeeth – crisp and soft pancakes made with tapioca pearls, mashed potatoes, ground peanuts and spices. This is a popular Maharashtrian recipe for fasting and can also be called as sabudana rotis. These are light snack and not deep fried like sabudana vada. the way to make the mixture for sabudana thalipeeth is same as sabudana vada.
5. Sabudana kheer – sweet pudding made with tapioca pearls and milk. This is a creamy, smooth and easy to make kheer. Few more kheer recipes you can have during fasting are: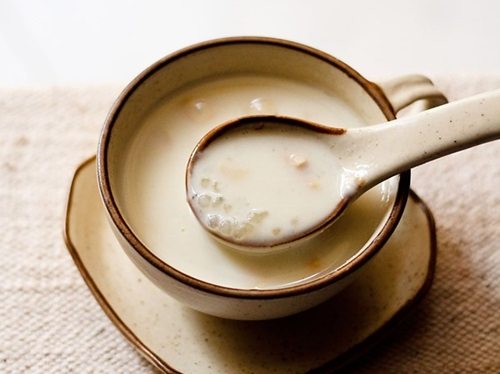 6. Sabudana pakoda – crisp, golden fritters made from tapioca pearls, mashed potatoes and roasted crushed peanuts. These sabudana pakoras are simple and easy to make and they also make for a nice breakfast or evening snack. step by step recipe.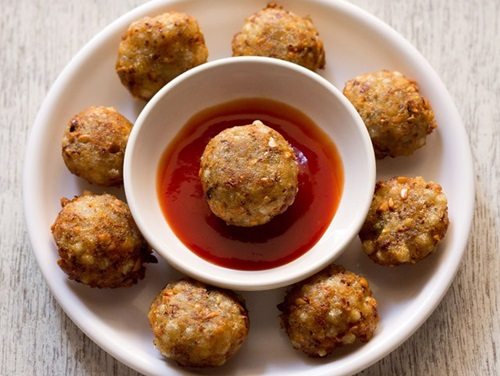 7. Sabudana tikki – fasting recipe of pan fried patties with tapioca pearls, potatoes and minimal spices. The preparation of sabudana tikkis is similar to making sabudana vada, but the ingredients are a bit different, apart from sabudana and potatoes. These tikkis are also not deep fried but pan fried.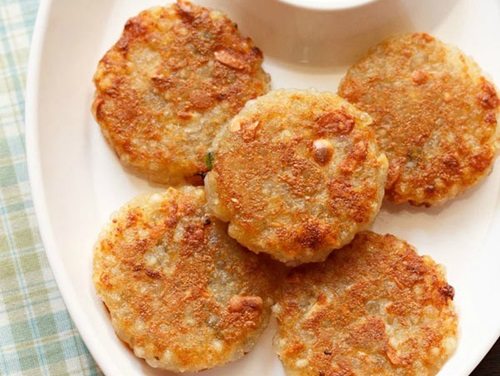 8. Sabudana chiwda – fasting snack made from nylon sabudana & dry fruits for the Navratri fasts. To make the sabudana chiwda, you require nylon sabudana pearls of the larger variety. The regular sabudana pearls won't work.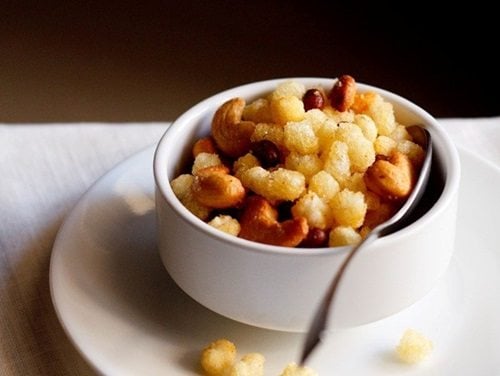 Note: other recipes which are made using sabudana are sabudana idli, sabudana dosa and sabudana upma.
This Sabudana Recipes collection from the archives first published in September 2013 has been updated and republished on June 2022.