Grapes juice recipe – a juice that can be made in a jiffy and without an electric juicer. 15 minute, low fat and vegan recipe.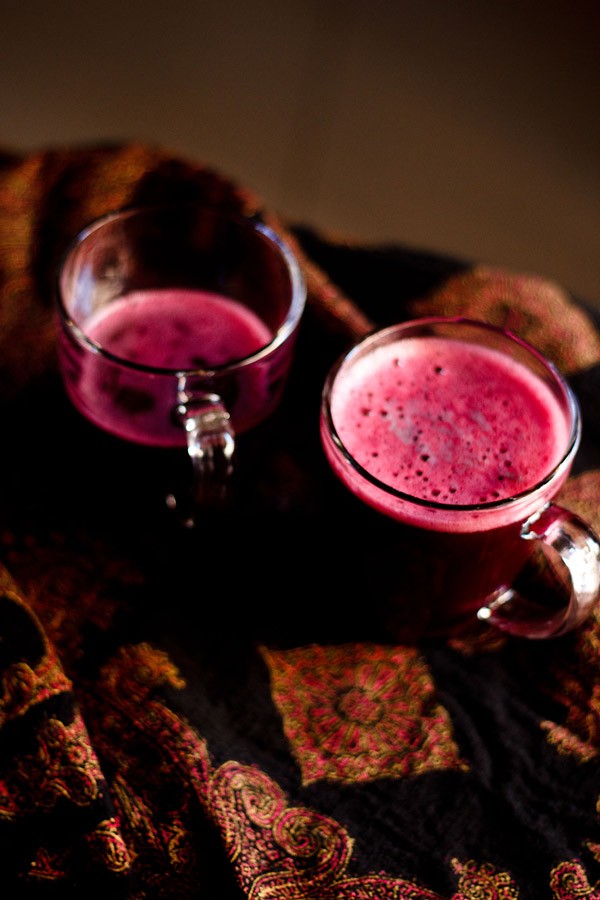 I do have an electric juicer, but I find it too much to clean the different parts of the juicer. So I prefer to make the grapes juice in a blender and then strain the juice. I also shared the method to make Orange Juice in a mixer or blender.
Although we like grapes, I generally don't end up purchasing them since they are usually laden with a lot of pesticides. But whenever I use grapes, I first wash them in running water. Then soak them in water to which vinegar is added for some minutes. Then I rinse them again well in water.
This time, when the organic people were selling these organic black grapes, I got a kilo of them. I gave half to my parents and made juice of the remaining half.
These are black grapes without the seeds and they were very sweet. If you find the juice taste on a stronger side, then you dilute it with some water or ice cubes.
i did not add any sugar, but if the grapes are not very sweet, then you may need to add some sugar or powdered jaggery. For sweet grapes, you can consider adding little lime juice to give a slight tang to it.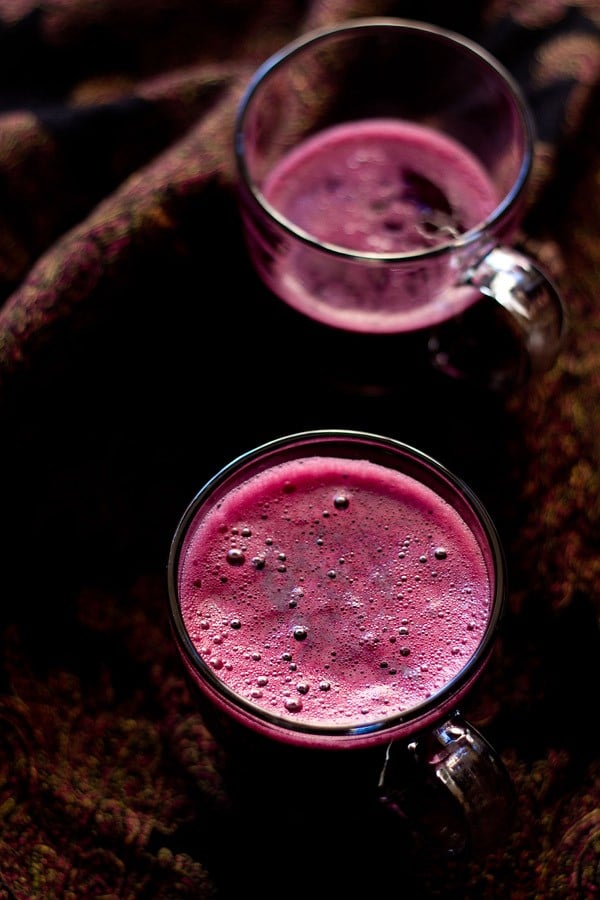 Once strained, serve grapes juice immediately. you can also add some black salt to it. It gives a nice taste to the juice. While serving you can garnish the juice with grapes or mint leaves.
If you are looking for more Juice recipes then do check:
Please be sure to rate the recipe in the recipe card below if you have made it. For more vegetarian inspirations, Sign Up for my emails or follow me on Instagram, Youtube, Facebook, Pinterest or Twitter.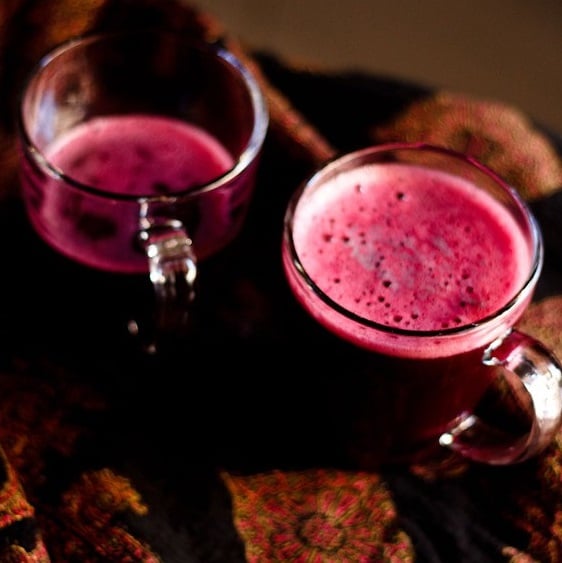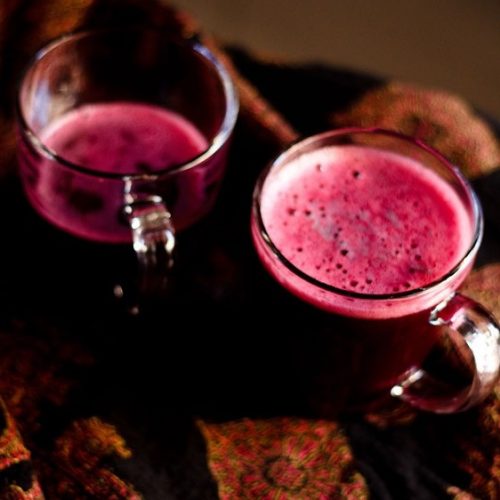 Grapes Juice
This is an easy to prepare black grapes juice recipe made in a blender.
500 to 550

grams

organic black grapes

2 to 3

pinches

of black salt

(optional)

1

teaspoon

lemon juice or as required

(optional)

sugar as required

or powdered jaggery – (optional)

water as required

(optional)
Instructions
Rinse the black grapes well in water first. Drain them.

Then add them to the blender and blend till smooth. Using a juice strainer strain the juice.

With a spoon press the pulp in the strainer well, so that all the juice is drained away.

Taste the juice and if it feels strong for your taste, add some water.

If the juice is not sweet, add some sugar or powdered jaggery.

For a tang add lemon juice. Stir and pour in glasses or mugs.

While serving the juice, sprinkle a pinch of black salt in the glasses.

Serve black grapes juice immediately with or without ice cubes.

You can garnish the juice with grapes or mint leaves.