collection of 26 kabuli chana recipes. chole or chana recipes are popular all over india but punjabi chole are the most famous. punjabi community is very fond of chole, rajma, dal makhani and paneer dishes.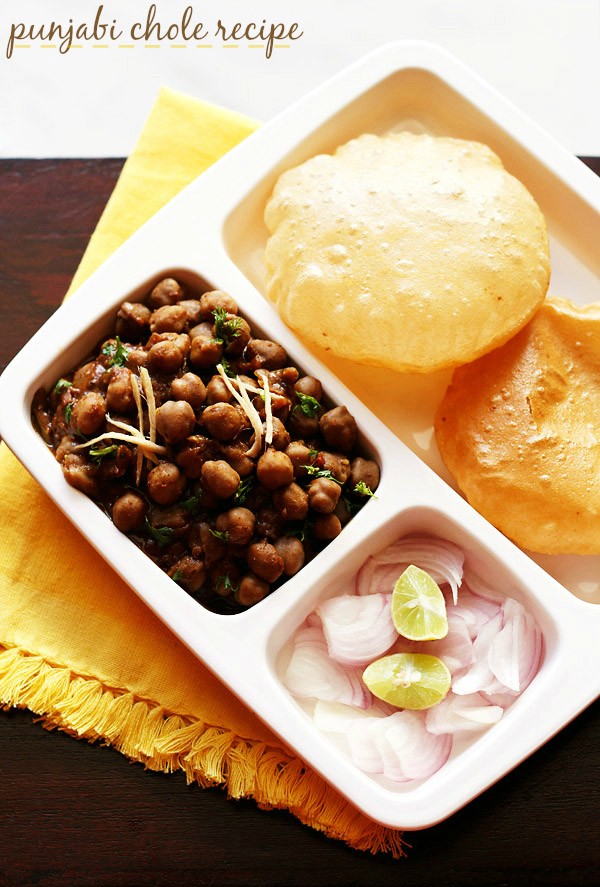 chole recipes can be made in many ways. e.g. in punjabi chole recipes the real flavor comes from the chole masala that is made from different spices. whereas in south indian chole recipe, the flavor will come from coconut and whole spices.
i am often requested by my punjabi hubby to make chole or chana at home. so no wonder, there are so many different variation of chole recipes on my blog.
the key to get any good chickpea curry, is that the chickpeas should be cooked really well. you should not feel even a slight bite when eating them. they should be soft and melt in the mouth.
while making chana recipes, always soak the chickpeas overnight to soften them. when we make black chickpeas we don't throw the water and use it for cooking. whereas for white chickpeas, we discard the water which is used for soaking them.
usually the chole are served with poori or bhatura or naan or rotis or plain paratha or with rice. some people also like to sprinkle lemon juice or have them with chopped onions and green chillies.
here in this post, i have collected all the chole or chana recipes posted on the blog. this collection includes recipes made with white chickpeas only. i hope this chole recipes collection will be helpful to you for deciding your menu.
you can also check these popular recipes collections:
collection of 26 kabuli chana recipes
1. chana masala recipe – one easy and yet lip smacking punjabi chana masala recipe. this is one of the most tried and tested delicious chole recipe on the blog. it has been tried not only by me innumerable times, but also by many readers.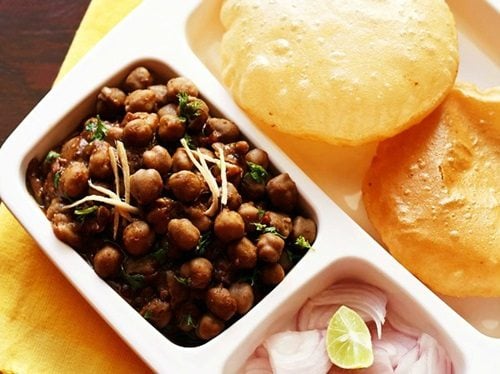 2. chickpea curry recipe – spicy and super delicious south indian style chana masala recipe. in this chana masala the real flavor comes from the coconut and whole spices. you can actually get a distinct taste of coconut. there is a subtle sweetness and this chana masala is not sour or tangy.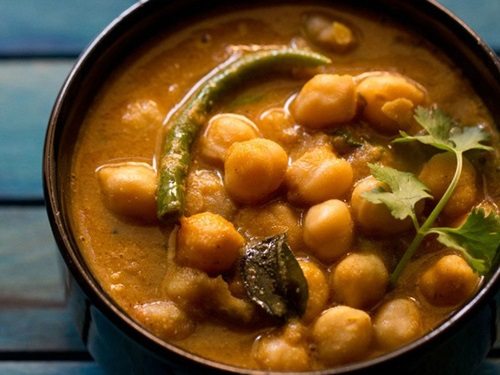 3. chole bhatura recipe – chole bhature is a spicy, tasty and a heavy dish. it is one of the most popular punjabi recipe which is now liked almost all over india and even abroad. bhatura is fried leavened flat bread.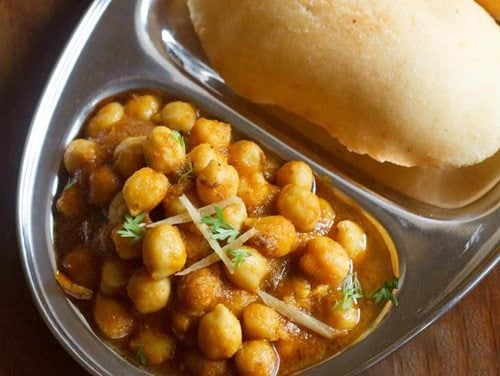 4. peshawari chole – spicy, tasty and popular white chickpea curry made in peshawari style. you can make this peshawari chole recipe with some gravy or semi dry or just plain dry. i made a semi dry version with little gravy. however, by adjusting the amount of water you can make a dry or a gravy version.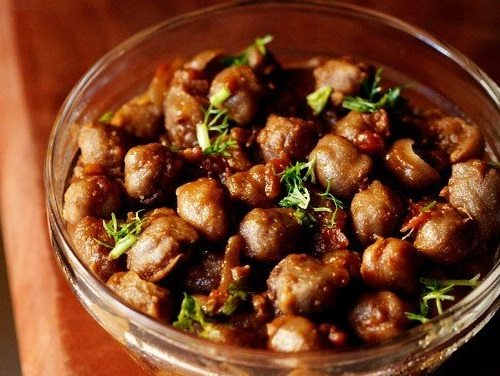 5. amritsari chole – this amritsari chole masala tastes similar to the chole one gets in the punjabi joints on the streets of delhi. an awesome recipe of amritsari chole and you must give it a try.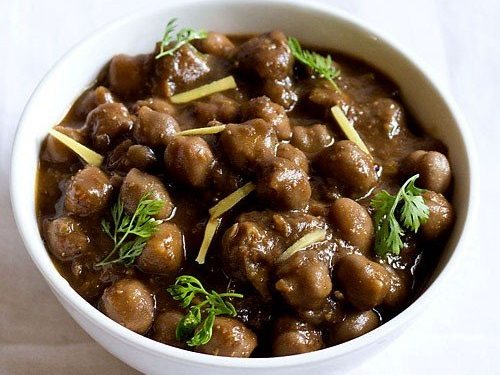 6. pindi chole recipe – this is one of the easiest and tasty chana recipe to make. as no grinding, no long frying or sauting (bhunaoing) is required and no making or powdering the chole masala.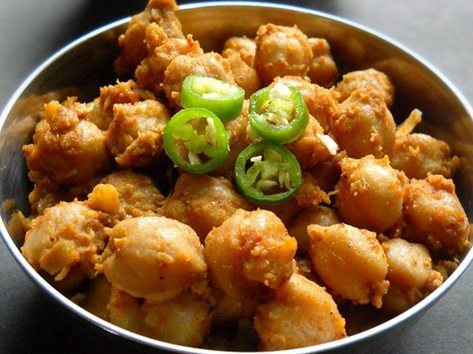 7. easy chole masala recipe – this is an easy and delicious chana masala recipe and one you must try. you do not need any chana masala powder and you do not need to make any chana masala powder before making this recipe. simplicity is the key of this chana recipe and this chana masala recipe is for keeps.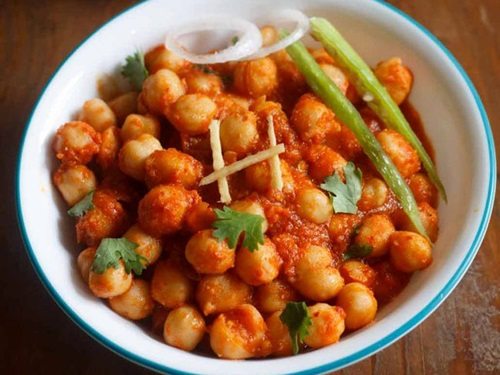 8. chana biryani recipe – aromatic, spiced and a delicious dum cooked and layered biryani with white chickpeas. if you like chole and biryani, then you will like this biryani with chana too.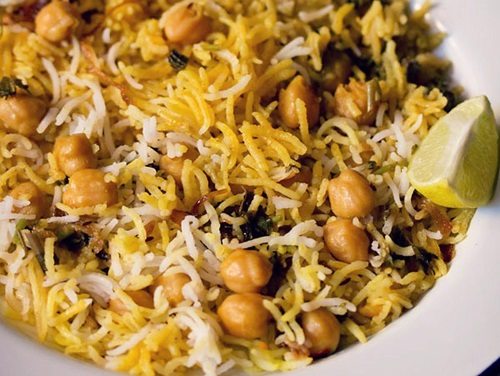 9. aloo tikki chole recipe – a popular and yummy street food snack from north india. crisp & browned spiced potato patties served with a spicy north indian chickpea curry along with a green chutney and sweet chutney with some tidbits.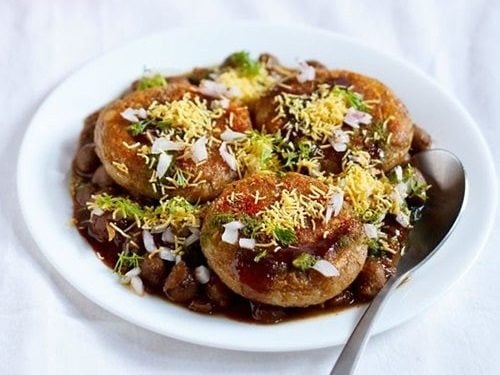 10. falafel recipe – falafel is a delicious middle eastern fried snack made with chickpeas or fava beans. the recipe posted here shows how to make falafel with dried chickpeas, which have been soaked and then ground. falafels can be served plain as snack with a dip or chutney. you can also serve them stuffed in pita bread or in a wrap/roll with tahini, hummus and pickled veggies or mix grated veggies.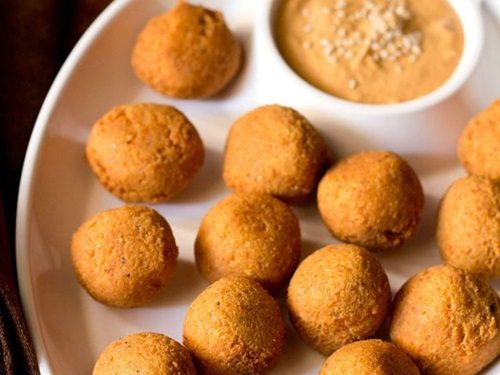 11. sukhe chole recipe – quick, easy and delicious south indian style dry chickpea curry made with minimal ingredients. in spite of few ingredients added the chole tastes fab.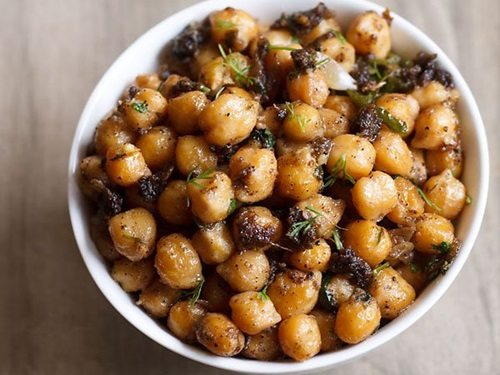 12. methi chole recipe – a spicy and tasty punjabi fenugreek and chickpeas curry. this a healthy way to include greens in your diet. this methi chole recipe has distinct punjabi flavors and is little sour and spicy in taste. they go well with roti, rice, naan, poori or bhatura.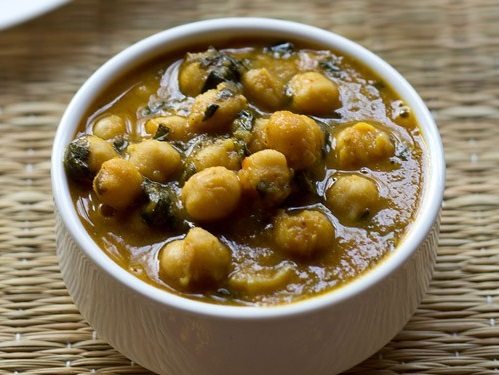 13. aloo chole sabji – a spiced and tasty chickpea potato curry from the famous kwality restaurant in delhi. this aloo chole recipe is usually had for breakfast and is served with hot pooris. the aloo are soft and melt in the mouth and are not mashed.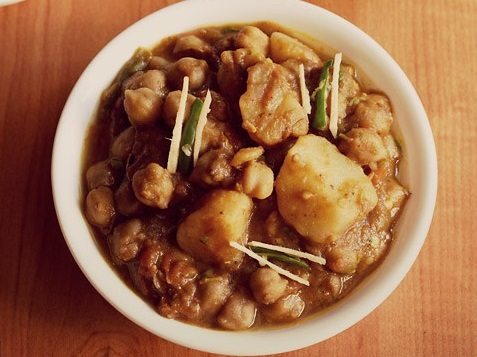 14. aloo chana chaat recipe – spicy, tangy, sweet chaat recipe with boiled potatoes and white chickpeas. this chana chaat can be served at room temperature or chilled. if serving chilled, then add the crushed papdis, sev and coriander leaves while serving. for more tasty chaat recipes you can check this collection of 33 chaat snacks recipes.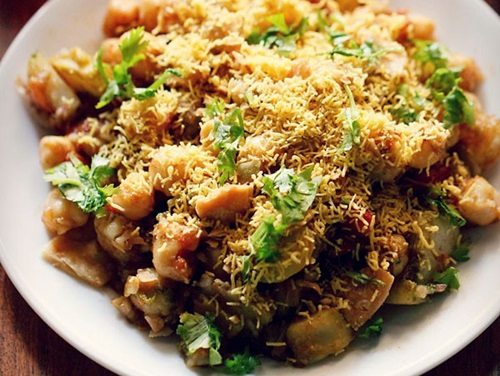 15. chana pulao recipe – one pot spiced fragrant pulao recipe made with cooked chickpeas. the chole pulao has to be made with basmati rice and ghee or else something will be a little amiss if you do not use basmati rice and ghee. this is a simple and easy pulao to make.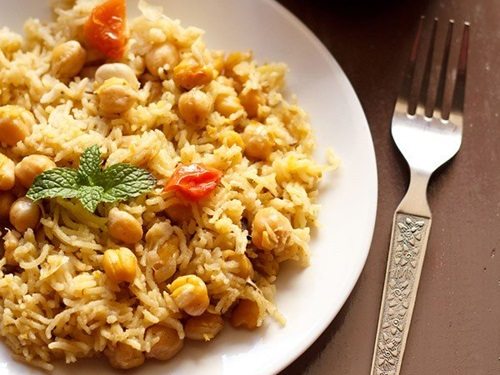 16. palak chole recipe – north indian style delicious curry made with spinach and chana. this is a healthy dish obviously due to the combination of spinach and chickpeas. together with rotis or rice it becomes a complete meal.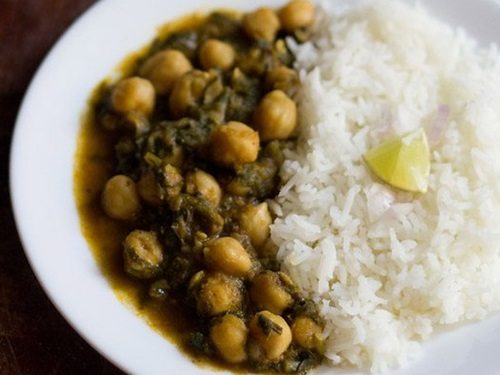 17. kadai chole recipe – this is a tangy, spiced and tasty chickpea curry made in a kadai or wok. 'kadai' or the indian wok is often used in indian cuisine. this entire dish is made in the kadai and hence the name or title of the recipe.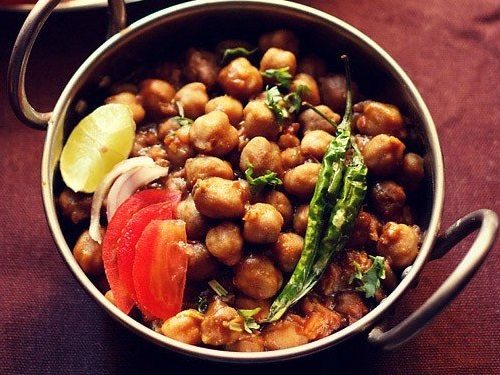 18. chole paneer recipe – spicy and delicious punjabi curry made with cottage cheese and white chickpeas. this chole paneer recipe does not use any chole masala and nor do you need to grind any masala. just the regular indian spices are added to the gravy.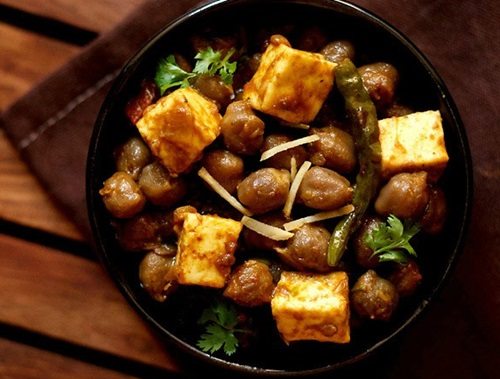 19. chana sandwich recipe – these quick and tasty grilled chana sandwiches are good way to use leftover chana masala (chole). this sandwich can also be made with leftover rajma curry or lobia masala.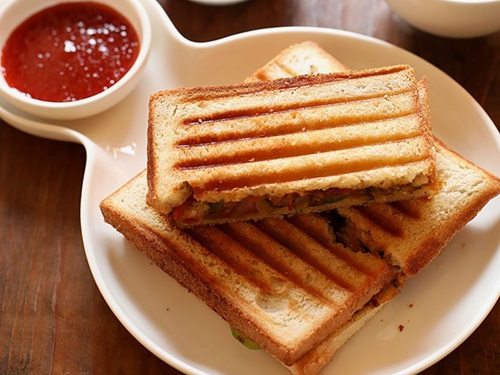 20. easy chole recipe – this one is an easy and tasty chana masala recipe and does not require chana masala spice blend or powder. this is a home style chana masala and the taste of this chana gravy is like the chana masala you can get to taste in indian homes.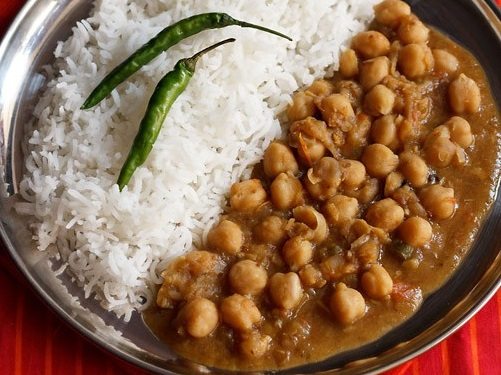 21. herb falafel recipe – delicious falafel recipe made with fresh parsley, chickpeas and spices. you can serve falafels with a dip of your choice or even a chutney like mint chutney or mint coriander chutney.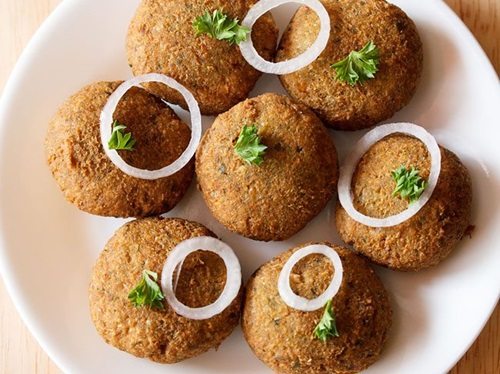 22. chana sundal recipe – this chana sundal is a south indian stir fried dish made with white chickpeas. sundal is basically a dry legume-lentil preparation spiced, tempered along with fresh coconut. you can make sundal with green peas, rajma, kala chana, black eyed peas, moong beans, bengal grams, peanuts and so on.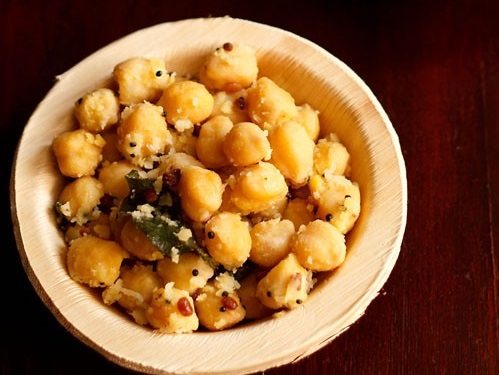 23. samosa chana chaat recipe – lip smacking chaat recipe with samosas, chana masala, various chutneys and spices.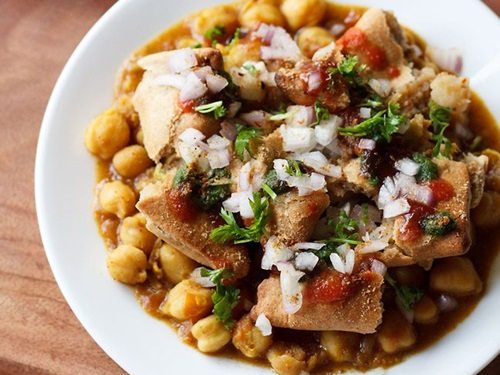 24. chana vada recipe – an easy to make simple snack with chickpeas. these chickpea fritters are similar to falafel in their texture and crunch, but the taste is different as they are flavored with indian herbs and spices.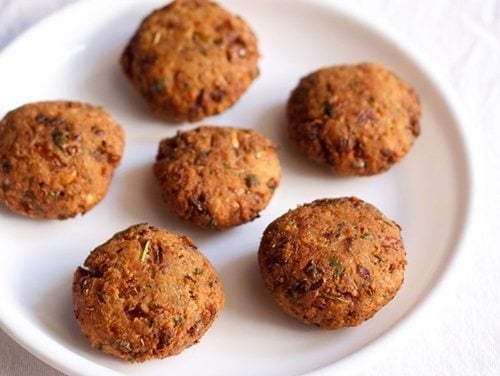 25. chana chaat recipe – this tasty recipe of chana chaat is a quick one if you have leftover boiled chana. you could serve the chaat warm or cold. it can be served a starter, snack or even can be had as a brunch. if you like then you can also add boiled potatoes in the chaat.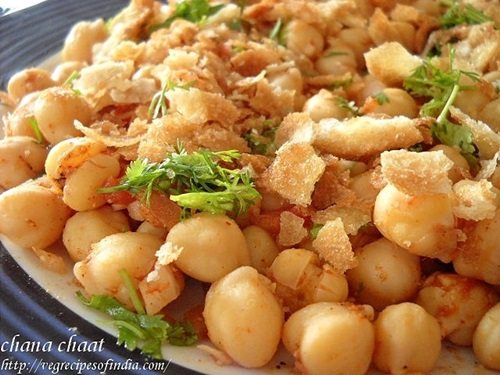 26. hummus recipe – hummus is a popular middle eastern dip made from cooked, mashed chickpeas. hummus is great as a spread on sandwiches or burgers. you could also have it as a dip with fried, roasted or steamed veggies. best is to have hummus with pita bread. even it tastes good with garlic naan or butter naan.