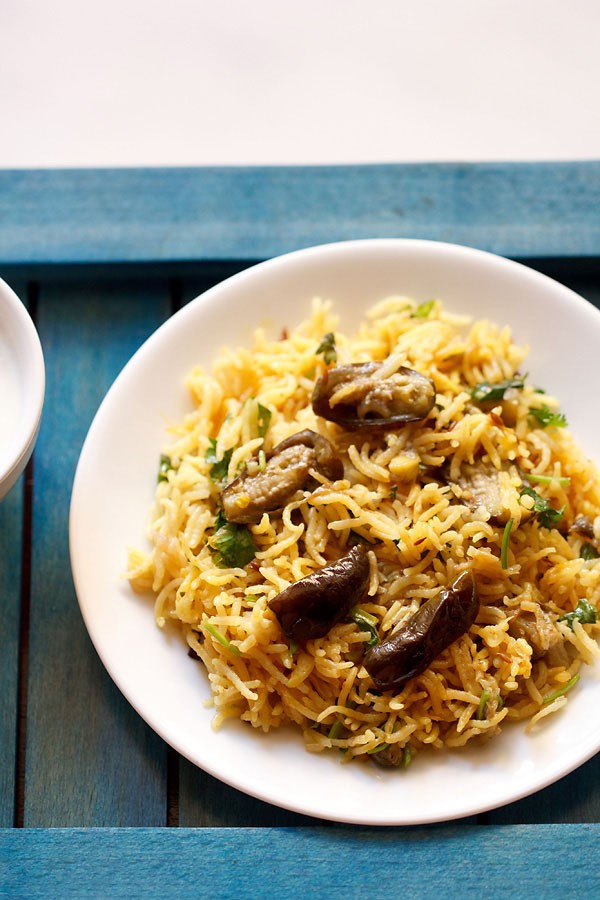 collection of 24 tasty baingan recipes – eggplant also known as brinjal or aubergine and baingan in hindi is a favorite veggie of many people.
there are many varieties of eggplants and they comes in all sizes from small to big. there are many recipes that you can make with baingan specially true for indian cuisine which is a very rich cuisine.
we have shared 24 recipes on the blog with baingan. more will be added. you can also check these veggie recipes collections:
collection of 24 veg baingan recipes:
1. aloo baingan – quick and easy dry curry made with potatoes and eggplants in punjabi style.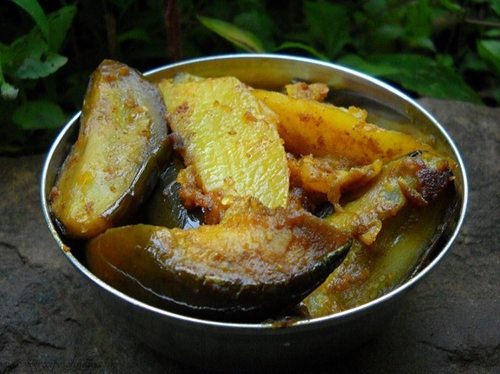 2. baingan bharta – simple punjabi baingan bharta recipe made without the use of many spices and masalas. recipe also shows the dhungar method of infusing the smoky aroma of burnt charcoal in the step by step pictorial. however, the dhungar method is optional and you can easily skip it.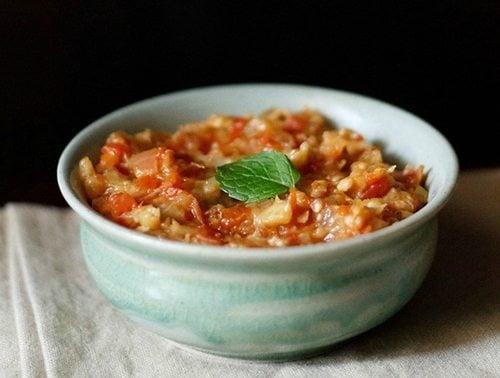 3. vangi bharit – maharashtrian style of making baingan bhartha. fire roasted aubergine, mashed and cooked with onion, tomatoes, garlic and green chilies.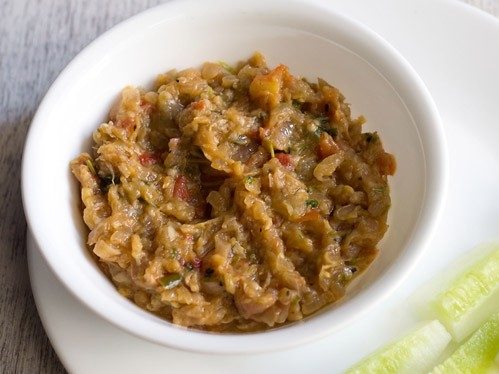 4. bharwan aloo baingan – small brinjals stuffed with a spice mix and sauteed with potatoes. its the spice blend which gives the dish its taste and flavor. the recipe is also made without onions and garlic. so its just the spices, brinjals and potatoes. simple but flavorful.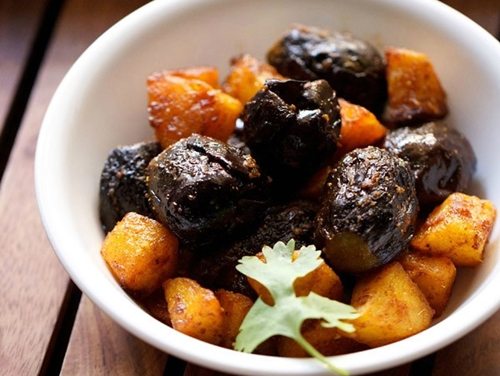 5. bagara baingan – a delicious dish made with small aubergines in a medley of coconut, peanuts, sesame seeds, tamarind and indian spices.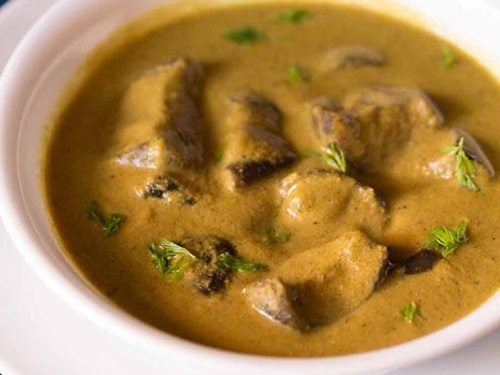 6. hyderabadi dum ke baingan – slow cooked spiced aubergines recipe. to make this recipe an ideal choice would be the small round baingans.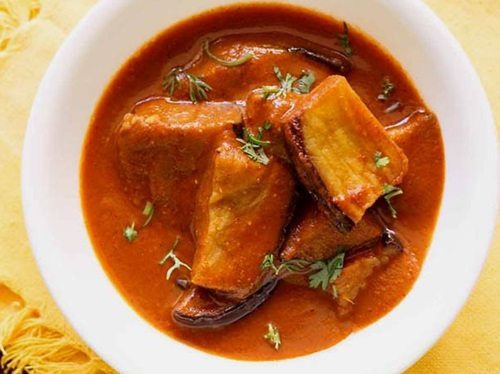 7. gutti vankaya kura – stuffed brinjal curry from the andhra cuisine. the stuffing is made from a mix of desiccated coconut, peanuts and spices, which is ground finely. small tender brinjals are stuffed with this ground masala and then cooked.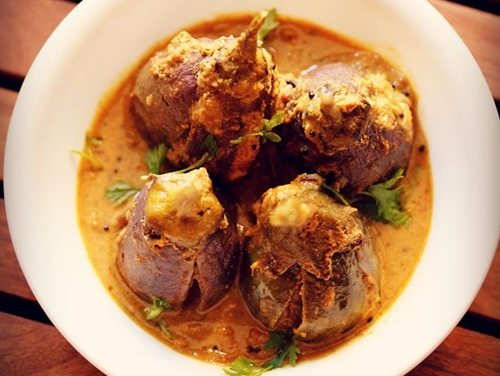 8. ennegayi recipe – ennegayi is a delicious stuffed brinjal curry. small tender brinjals are stuffed with a spice paste and then simmered. it is also known as badanekayi ennegayi in kannada language. ennegayi has a thick gravy and pairs very well with jowar rotis or bajra rotis.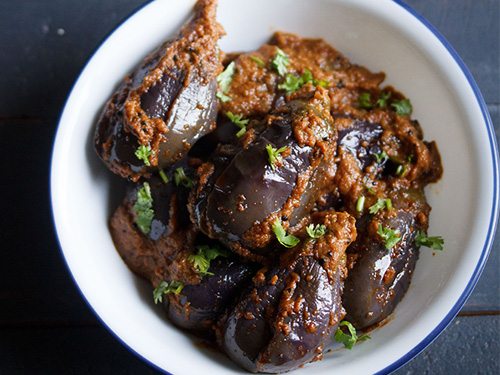 9. baingan pulao – simple and easy brinjal pulao recipe made in pressure cooker. goes well with curd curry (simple dahi kadhi) or any dal recipe. you could also have the pulao plain with onion-tomato raita or coriander chutney or mango pickle and fried/roasted papad.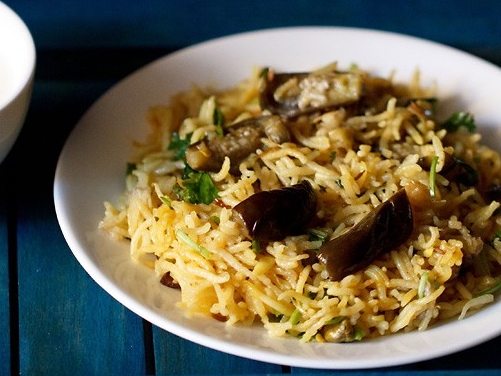 10. vangi bhaat (maharashtrian style) – one pot meal dish of spiced brinjal rice made with freshly ground spices. a relatively easy recipe to prepare which is healthy and does not take much time, if you have ready goda masala.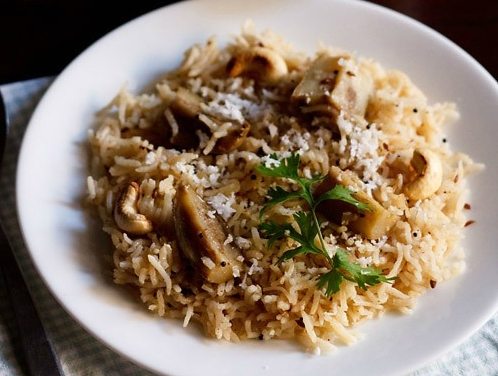 11. vangi bath (karnataka style) – homely delicious recipe of brinjal rice from the karnataka cuisine.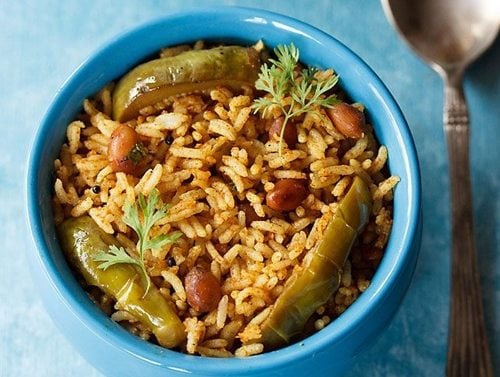 12. baingan chokha – fire roasted mashed aubergine dish that is served with littis or sattu ka paratha. baingan chokha is served with littis along with aloo chokha and tomato chokha.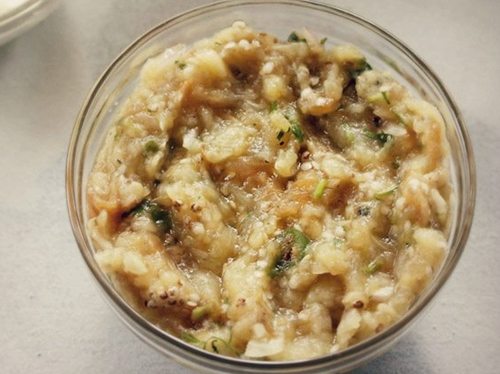 13. kathirikai sambar – delicious south indian sambar made with small brinjals. however, any brinjal or aubergine would be good in the sambar.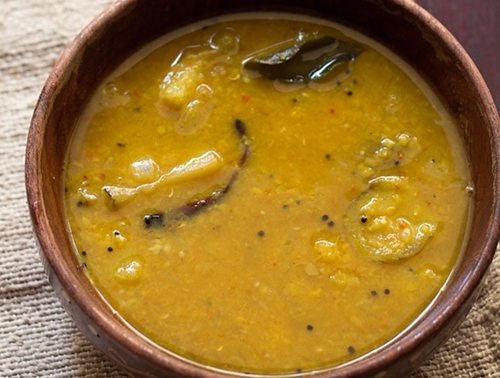 14. kalimirch baingan – easy and simple recipe of eggplants with pepper. the taste and flavor of the baingan really comes out well with this minimally spiced recipe.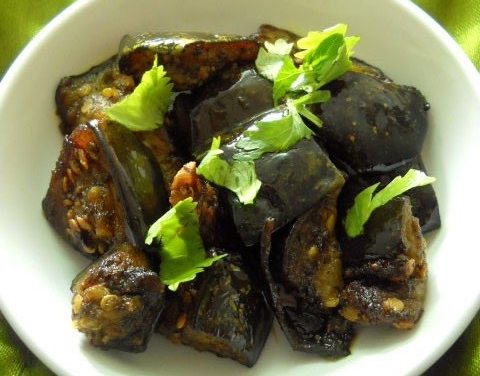 15. bharli vangi – stuffed brinjals with coconut, peanuts, sesame spiced paste. best is to use baby eggplants or small eggplants.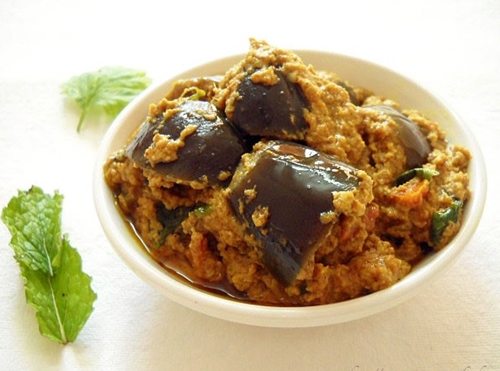 16. vangi bhaji – a simple and easy dry curry from maharashtra made with eggplants, spices and ground peanuts.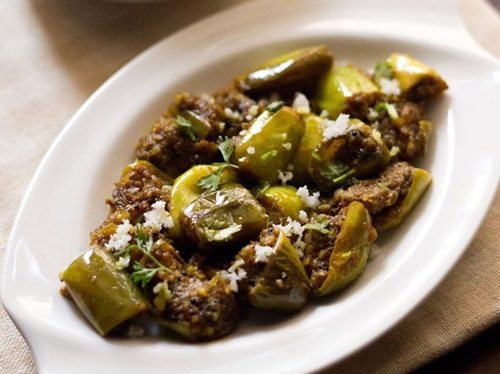 17. baigan bhaja – pan fried or shallow fried marinated slices of aubergines from bengali cuisine. to make the baingan bhaja you need the large variety of eggplant similar to the one which we use for baingan bharta. the larger varieties of baingan have less seeds and more flesh.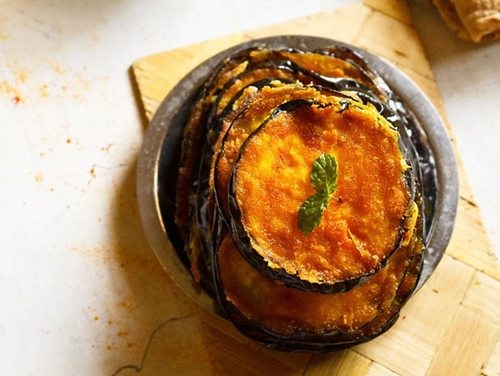 18. baingan pakora – fried crisp fritters made with eggplant and gram flour. serve the pakoras hot or warm with coriander chutney or tamarind chutney or tomato ketchup.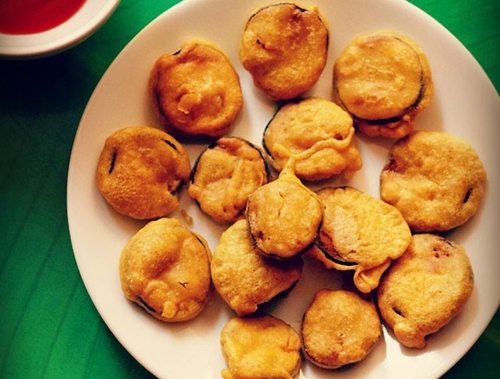 19. eggplant parmigiana – baked italian eggplant layered with tomato-herb sauce and cheese. if you like baked eggplant dishes or even just any dish with eggplant for that matter, then you will like this cheesy tangy and succulent aubergine recipe.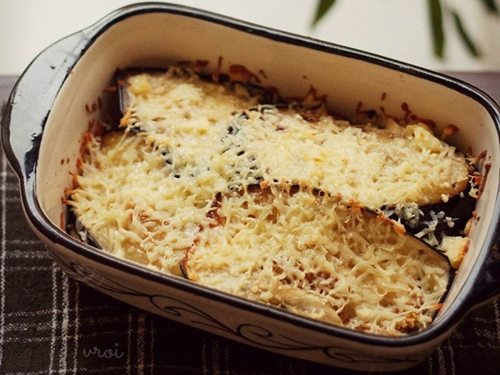 20. baingan chutney – simple, quick and easy chutney made with aubergine. the preparation of baingan chutney is similar to baingan bharta, but fewer spices and herbs are used in this chutney. the main flavoring spice in this rustic dish is ajwain or carom seeds.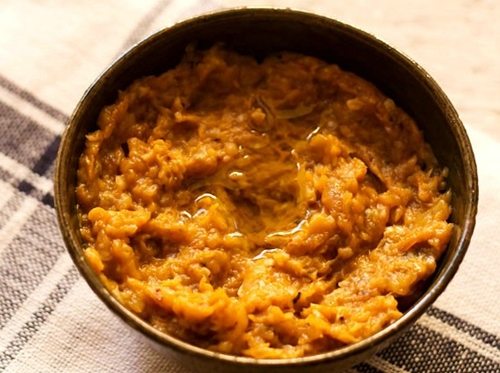 21. mix veg pakora – easy and quick to make fritters. use any vegetables that you have. pakoras can be served with tomato sauce or green chutney.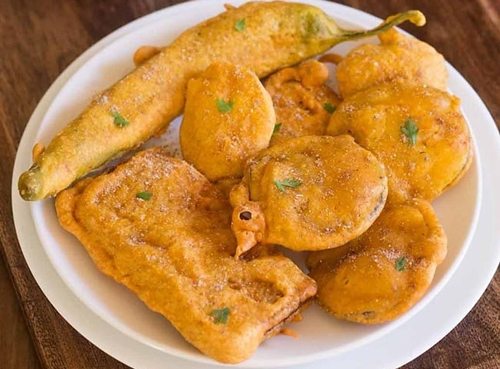 22. undhiyu recipe – undhiyu is a one pot vegetable casserole dish that is the hallmark of gujarati vegetarian cuisine. this is an easy undhiyu recipe that does not take much time.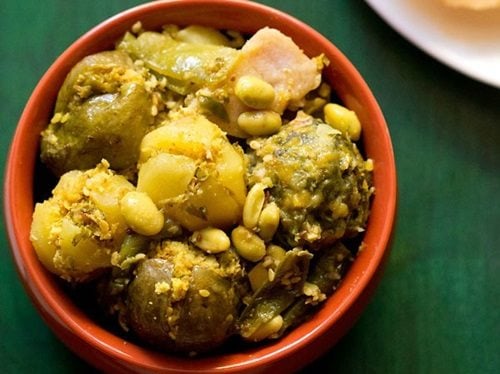 23. brinjal fry recipe – brinjal phodi are crispy and delicious pan fried brinjal slices. these brinjal slices have nice sweetish tones and soft in texture from within and crisp from outside.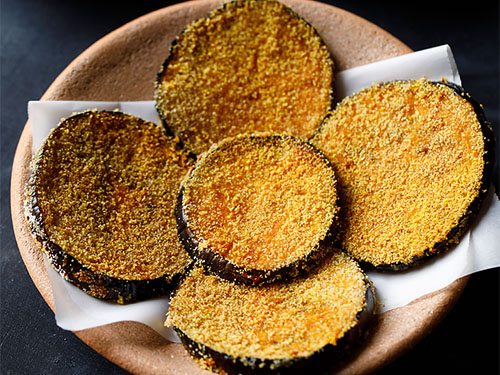 24. brinjal masala recipe – one of the special recipes that i make with brinjal is this baingan masala. this hyderabadi style delicious brinjal curry goes very well with chapatis or bajra bhakri or jowar bhakri or veg biryani or vegetable pulao or cumin rice.