collection of 15 pasta recipes from the blog. pasta is a favorite with kids as well as grown ups. so i do get a lot of recipe requests to add various types of pasta recipes. i usually prepare the veg versions of white sauce and red sauce pasta at times. both the recipes are a favorite at home.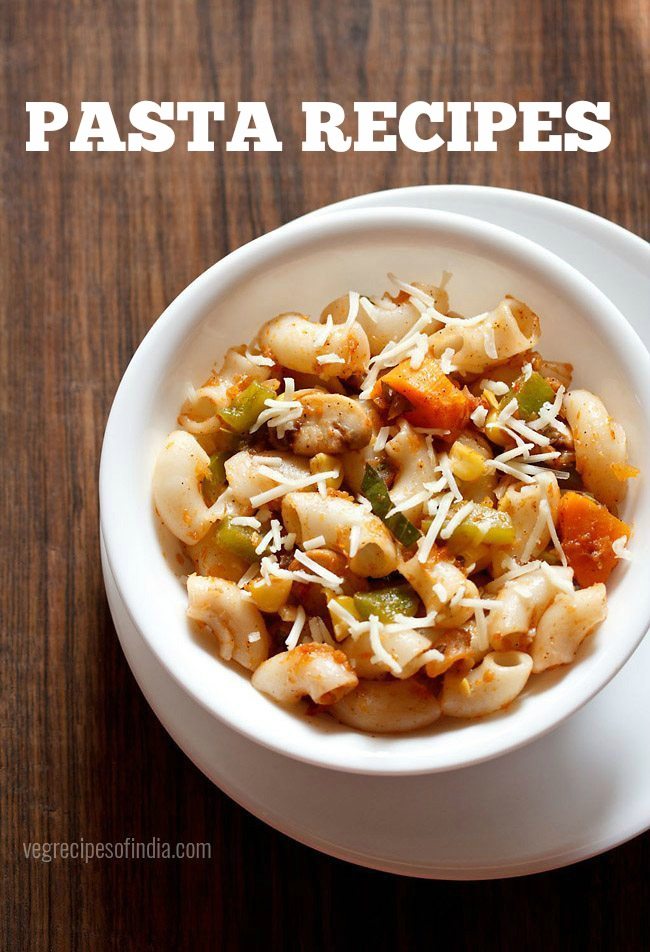 there are different types of pasta available in the market and you can try adding them in most pasta recipes, unless mentioned in the recipe. if possible do try to use whole wheat pasta.
you can also check these popular recipes collections:
collection of 15 pasta recipes
1. white sauce pasta recipe – it is one of the easiest pasta recipe that one can make. to make this delicious white sauce pasta, one just needs to prepare white sauce. then add cooked pasta. some steamed veggies can also be added to increase the nutrition value.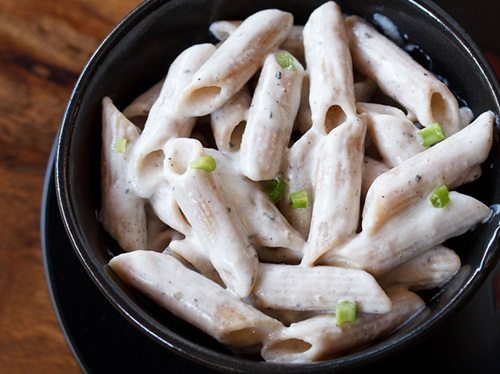 2. red sauce pasta recipe – delicious macaroni pasta in a tangy tomato sauce. the veggies can be of your choice. the recipe is not an indian style pasta.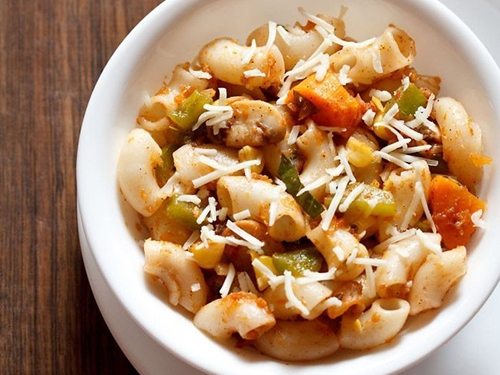 3. macaroni pasta recipe – tasty macaroni recipe made indian style with onion, tomatoes, mix vegetables and spices.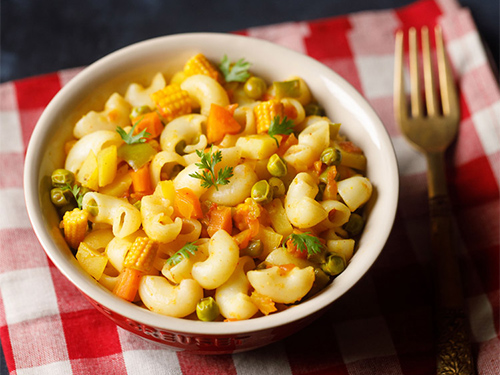 4. mushroom pasta recipe – one pot recipe to make a delicious creamy mushroom pasta recipe. to make this creamy mushroom pasta, you don't have to make the white sauce separately. the sauce is made during the cooking process.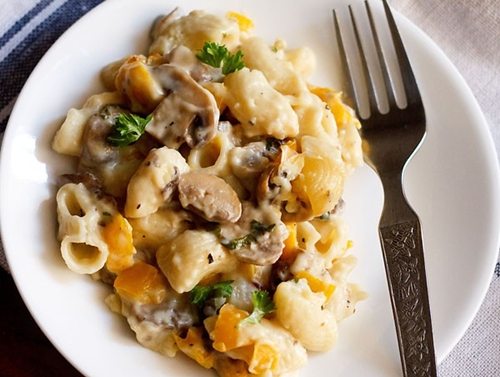 5. spinach mushroom lasagna recipe – creamy, cheesy vegetarian lasagna made with spinach and mushrooms. the recipe is baked, so you will need an oven to make it. in case, you do not have an oven, then just add some cooked pasta like macaroni or rigatoni to the spinach mushroom sauce. add some cheese (2 to 3 tbsp). stir and serve. won't be a lasagna but a delicious spinach mushroom pasta dish.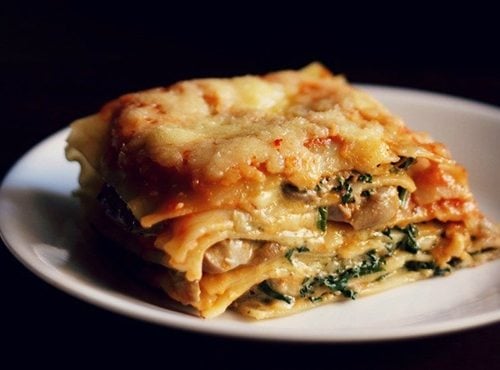 6. mac and cheese recipe – creamy, cheesy macaroni pasta. macaroni and cheese is a classic american dish that is popular with everyone including kids.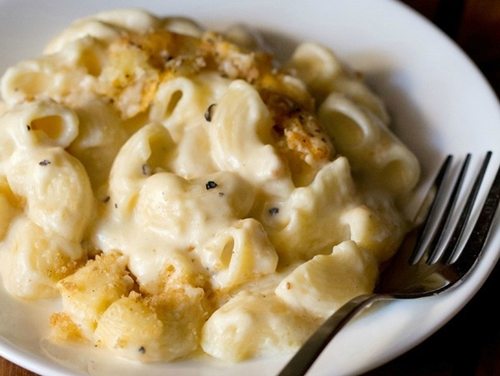 7. pasta arrabiata recipe – a popular pasta recipe from the italian cuisine. in this dish the pasta is spiced with red chilies and thus the pasta becomes spicy. hence the name "arrabiata" which means angry in italian language. the word angry here is referred to the spiciness in the pasta.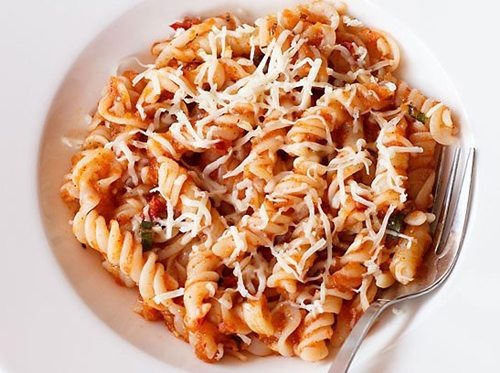 8. veg pasta recipe – smooth and creamy dish with pasta and veggies in white sauce. you can use your choice of veggies in the pasta.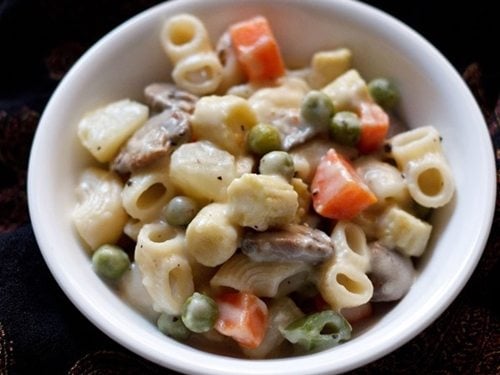 9. masala pasta recipe – easy to prepare and tasty pasta made indian style. you can add your choice of veggies in the pasta or you can skip adding veggies.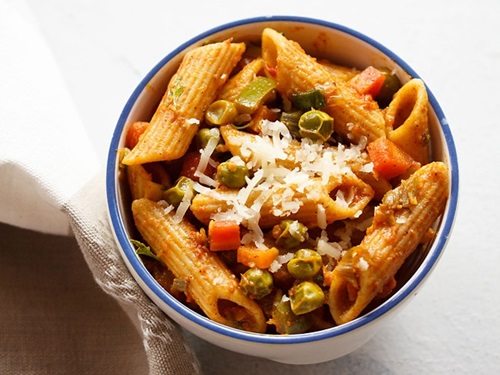 10. mushroom spaghetti bolognese recipe – flavorful and spiced vegetarian mushroom bolognese spaghetti.the mushrooms adds a lot of texture to the dish and combines with the smoothness of spaghetti very well. if you like mushrooms then you can also check this collection of 49 mushroom recipes.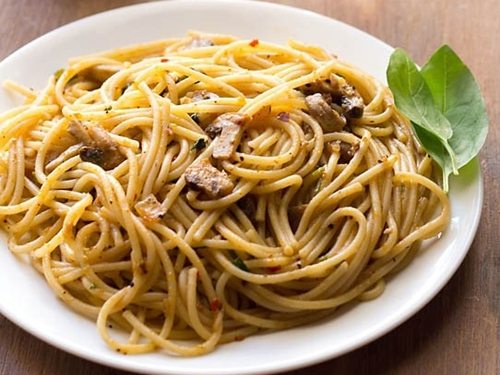 11. pesto pasta recipe – an easy recipe of pasta in a green pesto sauce. if you want you can also add some steamed or boiled veggies in the pasta or saute some onions and veggies and then add the pasta.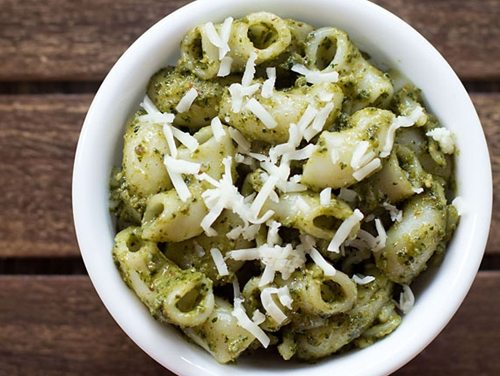 12. pasta salad recipe – its a simple and easy pasta salad and makes for a quick brunch or meals in between. the pasta salad can also be served as a starter (warm or chilled) when you prepare an italian menu. for more salad recipes, you can check this link – 15 salad recipes.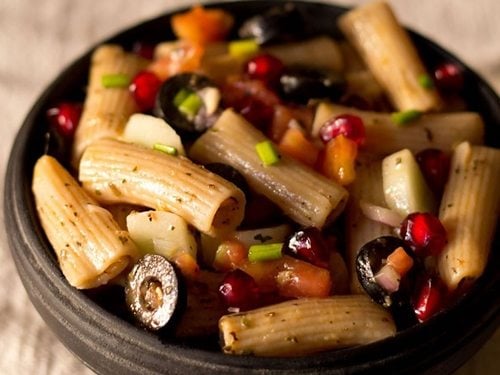 13. spaghetti olio e aglio recipe – a traditional italian pasta dish. it means spaghetti with garlic and oil. quick and easy pasta recipe.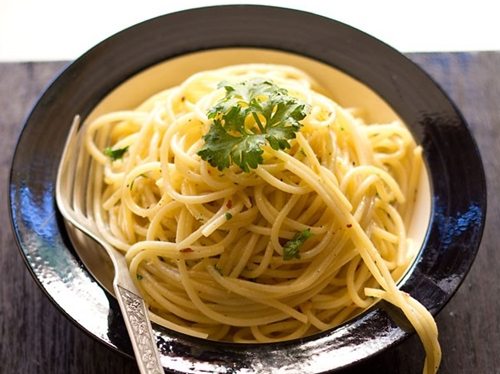 14. tomato mushroom penne pasta recipe – easy and simple mushroom tomato sauce with penne pasta.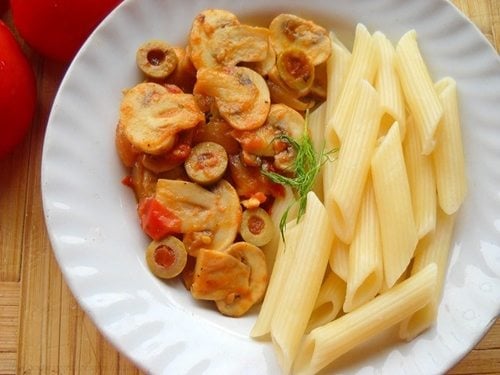 15. one pot pasta recipe – making veg pasta in one pan is an easy method and takes less time as compared to cooking pasta with the traditional method. veggies of your choice can be added in the dish.