collection of 23 indian bhindi recipes. bhindi also known as okra or lady finger is cooked in different ways in india, depending on the region or part of india.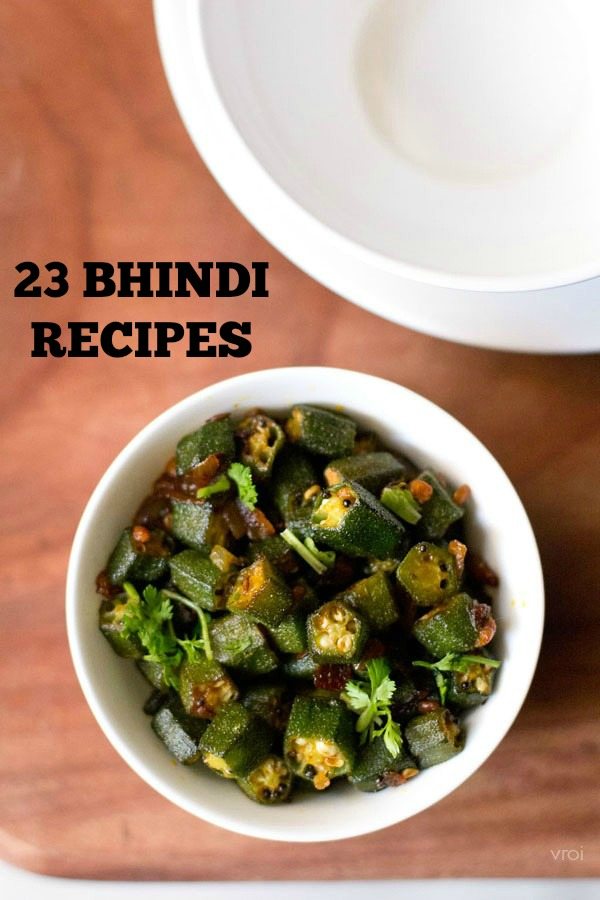 so there are various ways of using bhindi to make delicious recipes. apart from making sabzis or dry curries exclusively with okra, they are also added along with other veggies in the south indian sambar.
bhindi is an all time favorite veggie at home and we make it often at home. most of the bhindi recipes are simple and easy to make, so i don't mind making a bhindi sabzi as a side dish to go along with dal-rice combo.
bhindi also has many health benefits, so do try to include this veggie in your diet. the best part is that you can make a quick bhindi recipe by using ingredients which are easily available at home like onions, tomatoes, potatoes and indian spices-herbs. you can also check these useful veggie recipes collections:
29 spinach recipes (palak recipes)
23 bhindi recipes or ladies finger recipes:
1. bhindi masala recipe – a semi dry lightly spiced north indian curry made with okra. step by step recipe.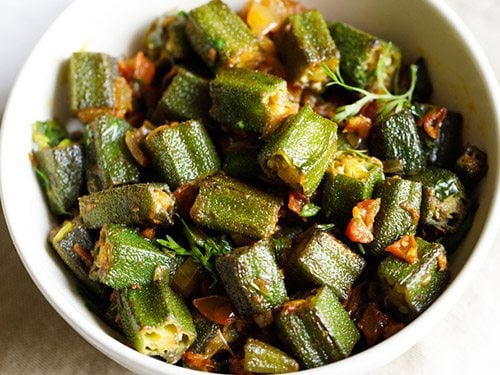 2. bhindi masala gravy – sauteed okra or bhindi in a tangy onion tomato gravy.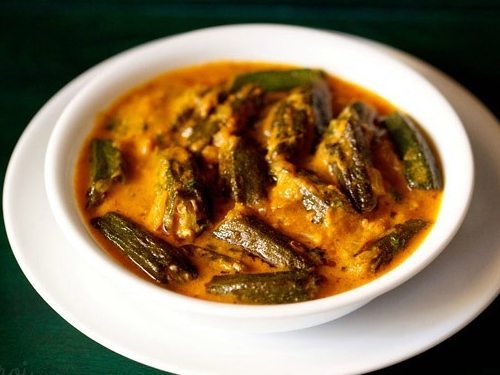 3. kurkuri bhindi or okra fry  – easy snack like recipe made with okra. it is great as a side dish with the combination of dal-rice, sambar-rice, curd-rice or even with plain chapatis or parathas.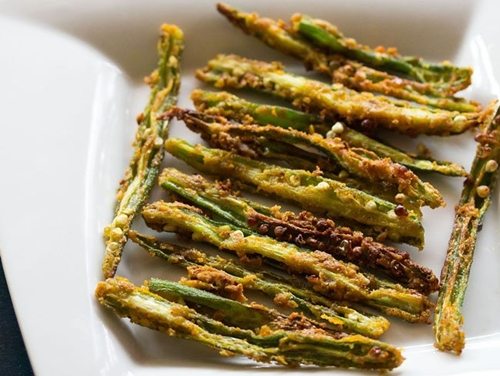 4. bhindi fry – a dry dish made punjabi style, where everything is cooked together in one pan. the slightly caramelized taste of the onions and the tang of the tomatoes goes very well with the few okra pieces that get golden & crisp. goes very well with chapatis.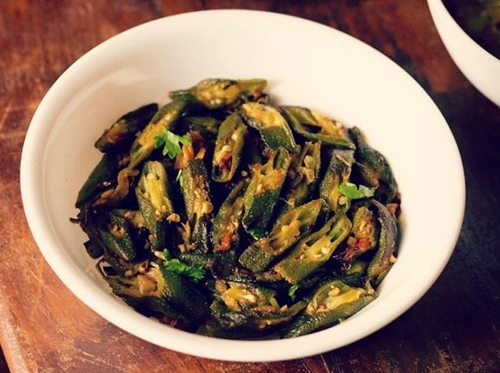 5. bharwa bhindi or stuffed okra – stuffed okra with dry indian spices. no onion no garlic recipe. makes for an excellent side veggie dish with rotis and dal. step by step post.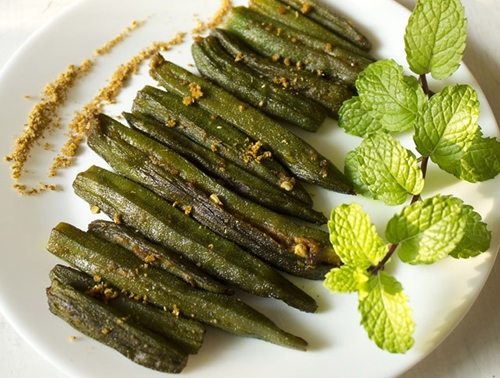 6. bhindi rice – spiced okra rice recipe where sauteed okra or bhindi is mixed with cooked rice. this is an easy rice recipe with bhindi that can be made for lunch as well as for tiffin box.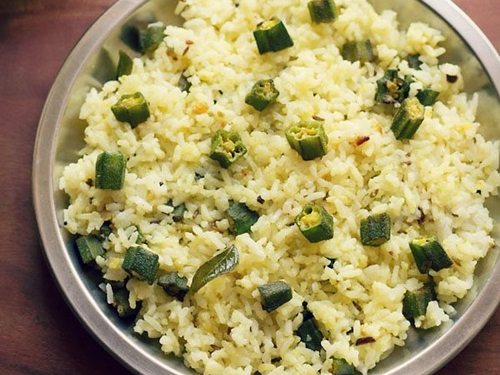 7. bharli bhendi recipe – maharashtrian style stuffed okra with a spiced coconut-peanut filling.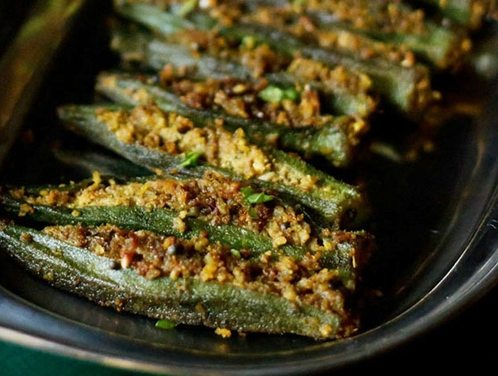 8. aloo bhindi recipe – a lightly spiced dry curry made with okra and potatoes. step by step recipe.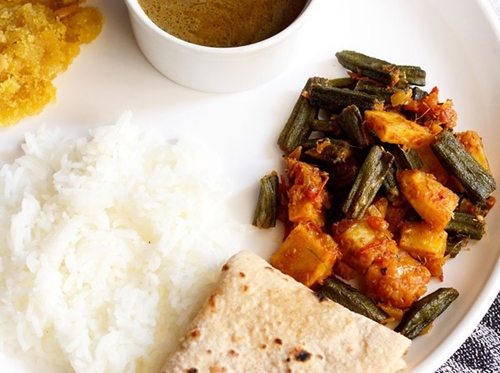 9. bhindi bhaji or bhindi sabzi – simple and easy maharashtrian style bhindi sabzi recipe. goes well with chapatis and even comforting with dal and rice combo.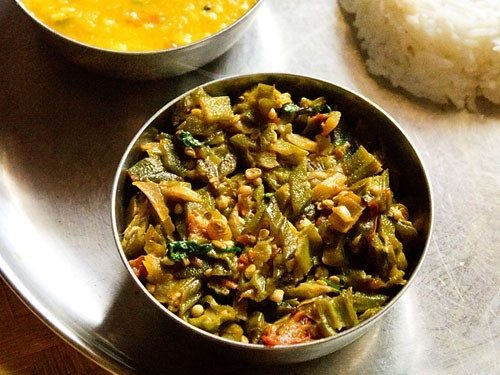 10: vendakkai poriyal – easy and simple south indian recipe of okra fry or okra poriyal. can be served as a side dish with sambar-rice, rasam-rice, curd-rice or dal-rice.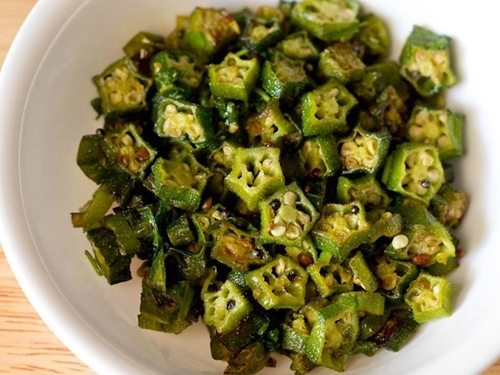 11: bendakaya fry – simple and homely dry dish made with okra, onions and spices. goes well with chapatis or as a side dish with sambar-rice, rasam-rice or dal-rice.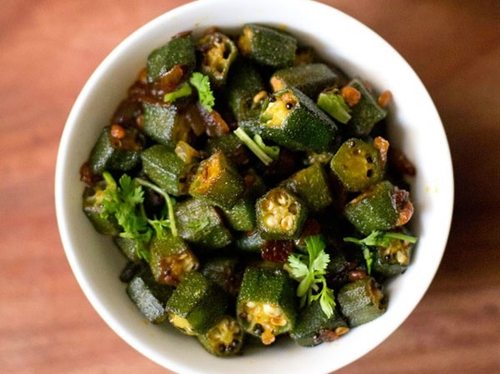 12. besan wali bhindi recipe – a dry, aromatic, tangy and spiced okra curry made with roasted besan (gram flour). goes very well with chapatis or phulkas. no onion no garlic recipe. step by step post.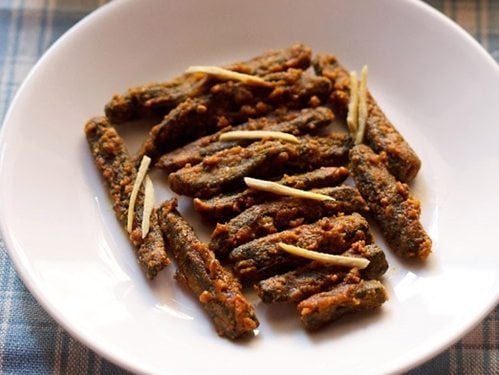 13. dahi bhindi – sauted okra in a smooth, creamy, lightly spiced and tangy sauce.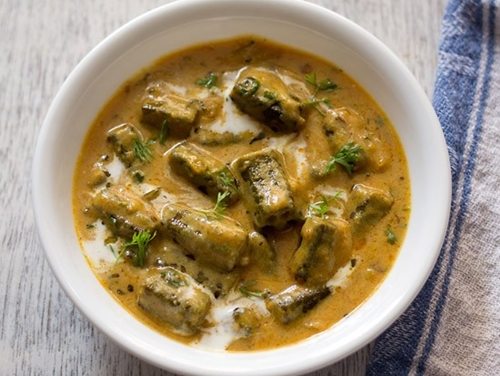 14. bhindi do pyaza – simple and easy recipe of ladyfinger made in punjabi style. step by step recipe. recipe uses double the amount of onions than what is used generally. hence the name 'bhindi (ladyfinger) do (twice) pyaza (onions). other popular variations are mushroom do pyaza and paneer do pyaza recipe.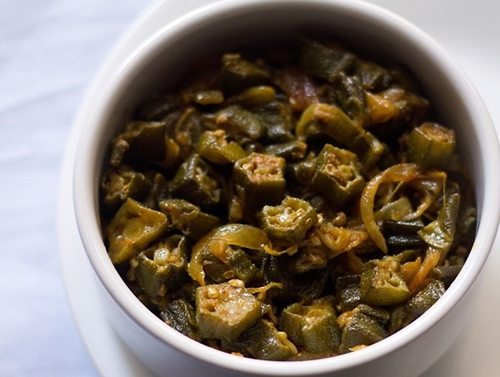 15: ladies finger fry recipe – simple, easy and tasty recipe of ladies finger fry made in north indian style.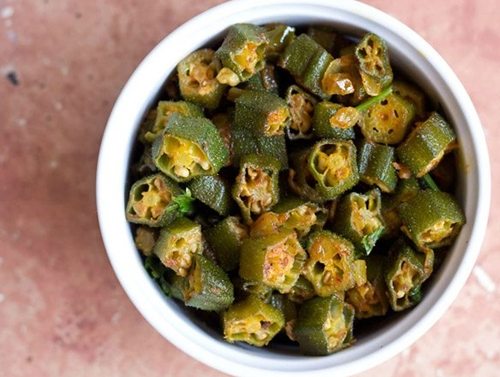 16. bendakaya pulusu recipe – andhra style okra gravy with tamarind.  the recipe is simple to make and does not take much time.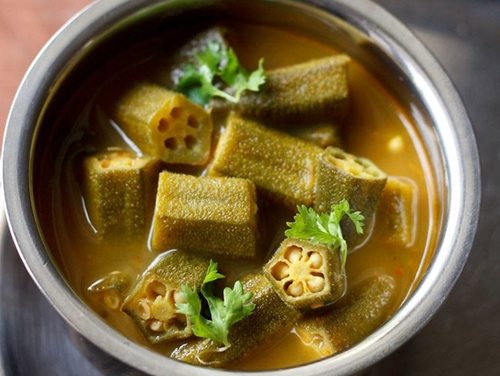 17. shahi bhindi curry recipe – okra in a rich creamy gravy. good side dish with chapatis or parathas.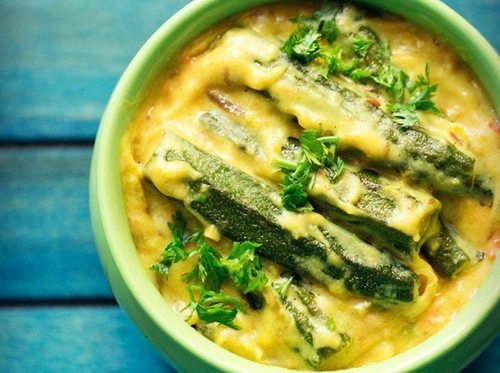 18. bhindi bhaji – very simple okra recipe made with minimal ingredients. fresh coconut brings a lot of flavor and taste to this dish.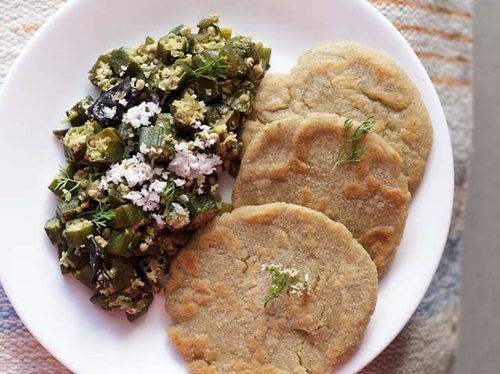 19. bhindi bhaji recipe – okra recipe from the goan cuisine. easy to make and completely no fat. the recipe posted is made without any oil.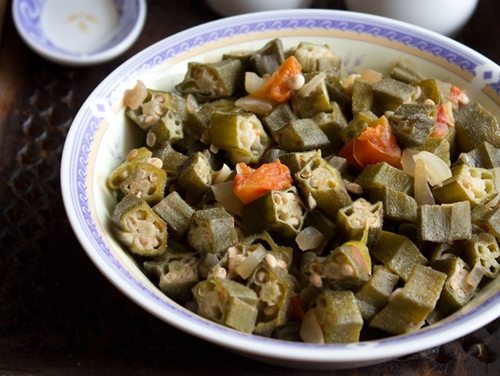 20. bhindi raita – okra in spiced yogurt. a different variety of raita with bhindi or okra.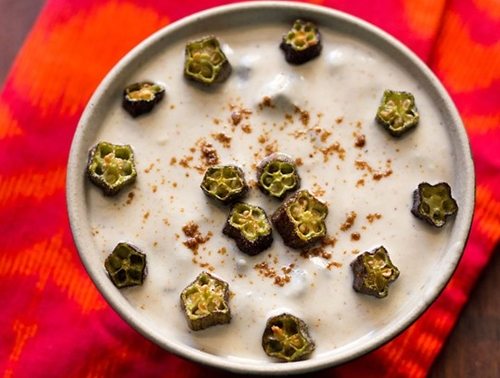 21: okra sambar – sambar made with bhindi. the taste and flavor of bhindi comes through very well in the sambar and it tastes very good with idlis and steamed rice. if you like sambar, then you can check this collection of 14 sambar recipes.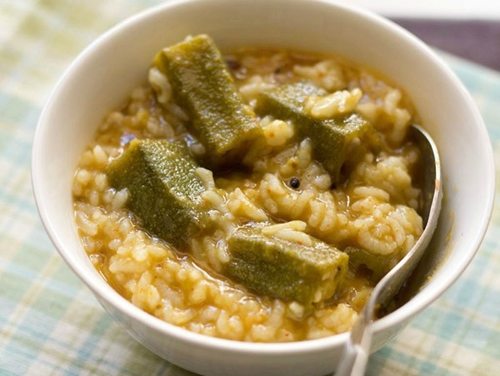 22: bhindi idli – soft, fluffy, delicious idli recipe prepared using okra. more idli recipes here – collection of 12 idli recipes.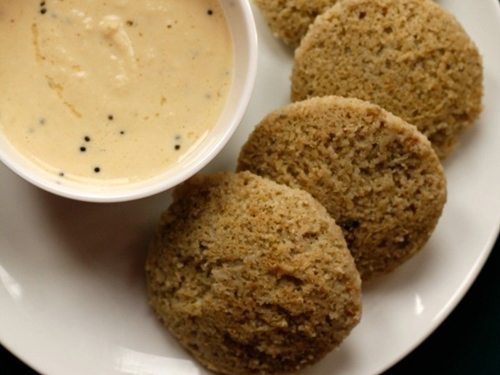 23. lahsuni bhindi or garlic okra – okra flavored with garlic and spiced with indian spices. this is an very easy and spicy bhindi recipe and won't take much of your time.