idli recipe with video and step by step photos – tried and tested method to make soft and fluffy idlis at home.
idli is a traditional breakfast made in every south indian household. these soft pillowy steam lentil rice cakes, as we call them in english is popular outside india too.
there are two ways you can prepare the idli batter. one method uses idli rice. the second method uses idli rava. i have shared the method of making idlis with idli rava in this post – idli made with idli rava.
idli batter can be ground in a stone wet grinder or in a mixer grinder. everyone does not have a stone grinder. so i have shared the detailed methods on how to grind the batter in a mixer grinder with lots of tips and suggestions. you can also check them here –
even though the idlis and dosas made from ground and fermented batter taste best. but when short of time one can even make instant idli and dosas. they also taste good. i have also posted various instant idli and dosa recipes like:
this recipe post shares the method of using rice to make the batter. generally only idli rice is used to prepare idlis. but not everywhere in india, is idli rice easily available. here the recipe shares the method of using two kinds of rice. one is parboiled rice and other is a regular rice. you can even make idlis with short grained rice. on occasions, my mom makes one of the best idlis with parmal rice. she only uses parmal rice and split urad dal. no methi seeds, no baking soda or anything.
i have updated this post with better step by step pics but kept the same final pics. when living in goa, i used to use the goan red parboiled rice to make idlis. but now i make the same recipe with regular parboiled rice or idli rice.
in the post, i am sharing the idli batter ground in a mixer-grinder. for smaller quantities i use the mixie for grinding and for larger quantities i use the stone grinder. both work differently and the amount of water to be added also varies. at times i also make idli with the traditional method of using only idli rice.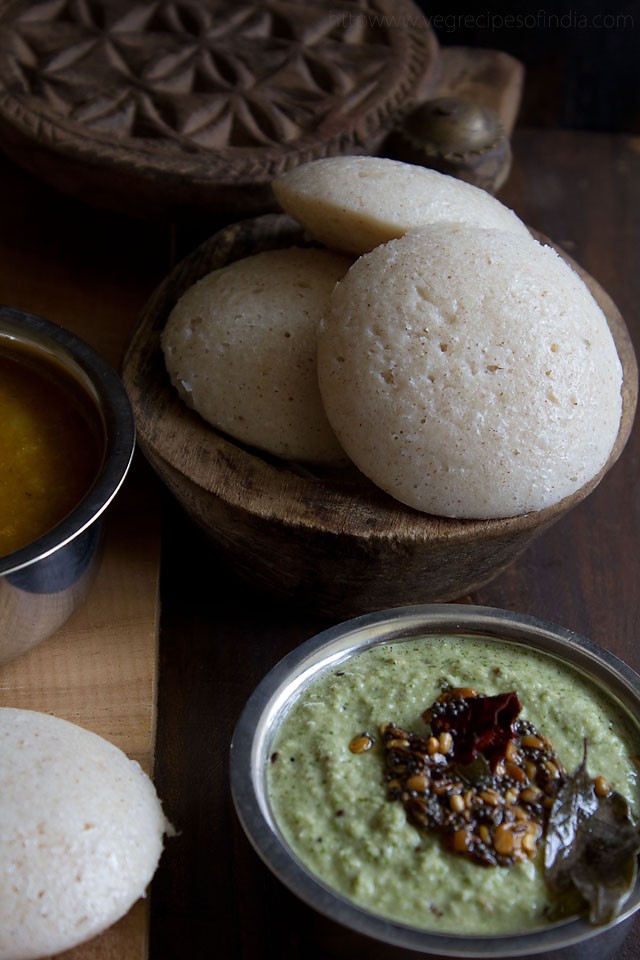 idli is a breakfast i have grown up with. on every weekends, soaking rice-lentils, preparing idli batter was a regular ritual. every sunday, i knew we would get piping hot idlis or soft dosa for breakfast along with chutney and sambar.
initially, when preparing idlis for the first time, i ran into problems. but now after so many years of experience, i can make really good idlis and dosa. fermentation is one of the most important factors to get soft idlis. in winters, fermentation is an issue. you can check the post of poha idli, where i have mentioned some suggestions for fermenting idli batter in cold seasons.
for a more softer texture in idli, i always add thick poha (flattened rice) or cooked rice. this is optional and you can skip adding poha. you could also steam idlis in a damp muslin cloth. steaming idlis this way also gives a soft texture.
i always use a proportion of 4:1 for both idlis and dosa. the proportion of rice and urad dal is always a matter of controversy. so i suggest experiment with different types of rice and come to your own standard measurements which will give you perfect idlis.
with this recipe of idli batter, you can also make crisp dosas. you can use this batter on the same day the batter is fermented to make dosas. or else you can make idlis on the first day and make dosas or uttapams on the second day. serve idlis hot or warm with sambar and coconut chutney.
if you are looking for more idli recipes then do check cooked rice soft idli, ragi idli and oats idli
below is a video showing the preparation of idli. in the video i have used 2 cups of idli rice. but you can even use 1 cup of regular rice and 1 cup of parboiled rice.
idli recipe video (2.08 minutes quick video):
idli batter and idli recipe below:
idli recipe | idli batter recipe
soft idli recipe - idli is a popular breakfast recipe in south india but now getting popular in other parts of india too.
course:
breakfasts, snacks
ingredients (1 cup = 250 ml)
1

cup

regular rice + 1 cup parboiled rice

OR 2 cups idli rice OR 2 cups parboiled rice

½

cup

whole or split urad dal

OR 120 grams whole or split urad dal (husked black gram)

¼

cup

thick poha

OR 20 grams thick poha (flattened rice)

¼

teaspoon

fenugreek seeds

(methi seeds)

2

cups

water for soaking rice

1

cup

water for soaking urad dal

½

cup

water for grinding urad dal or add as required

¾

cup

water for grinding rice or add as required

1

teaspoon

rock salt (sendha namak) or sea salt

oil as required to apply to the idli moulds

2.5

cups

water for steaming idlis
how to make recipe
soaking rice and dal:
pick and rinse both the regular rice and parboiled rice.

rinse the poha and add to the rice.

add water. mix well. cover and keep the rice + poha to soak for 4 to 5 hours.

in a separate bowl, rinse the urad dal and methi seeds a couple of times.

soak the urad dal with methi seeds separately in water for 4-5 hours.
making idli batter:
drain the soaked urad dal. reserve the water.

grind the urad dal, methi seed with 1/4 cup of the reserved water for some seconds. then add remaining 1/4 cup water. grind till you get a smooth and fluffy batter.

remove the urad dal batter in a bowl and keep aside.

grind the rice in batches to make a smooth batter.

mix both the batters together in a large bowl or pan. add salt and mix well.

cover and let the batter ferment for 8-9 hours or more if required.

after the fermentation process is over, the idli batter will become double in size and rise.
steaming idlis:
grease the idli moulds.

pour the batter in the moulds and steam the idlis in a pressure cooker or steamer.

if using pressure cooker remove the vent weight (whistle).

steam for 10-12 mins or until the idlis are done.

serve the steaming hot idlis with coconut chutney and sambar.

remaining batter can be stored in the refrigerator for a couple of days.
recipe notes
tip: for regular rice variety - you can use sona masuri rice or parmal rice or basmati rice.
approximate nutrition info per idli:
Nutrition Facts
idli recipe | idli batter recipe
Amount Per Serving
Calories 37
% Daily Value*
Sodium 78mg 3%
Potassium 7mg 0%
Total Carbohydrates 6g 2%
Protein 1g 2%
* Percent Daily Values are based on a 2000 calorie diet.
how to make idli and idli batter recipe:
1. in a bowl or pan take 1 cup parboiled rice and 1 cup regular rice. here i have used sona masuri rice along with parboiled rice. instead of this proportion, you can also use overall 2 cups of idli rice OR 2 cups of parboiled rice (as shown in video above).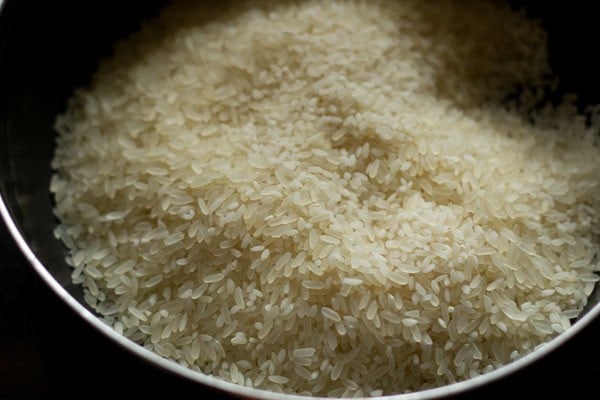 2. pick and then rinse both the rice varieties for a couple of times. drain and keep aside.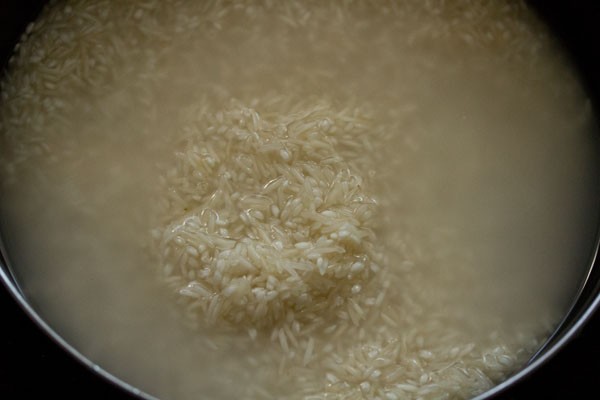 3. take ¼ cup thick poha in a bowl.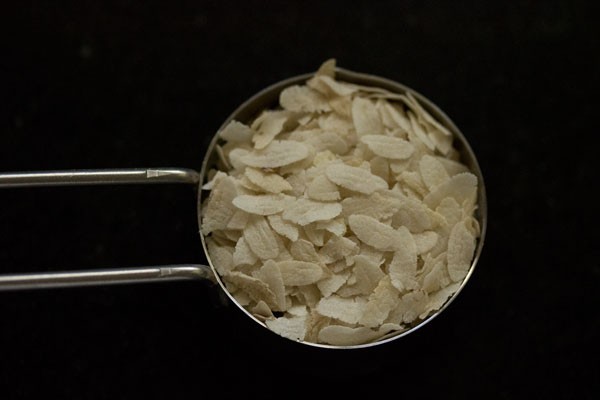 4. rinse the poha once or twice with water.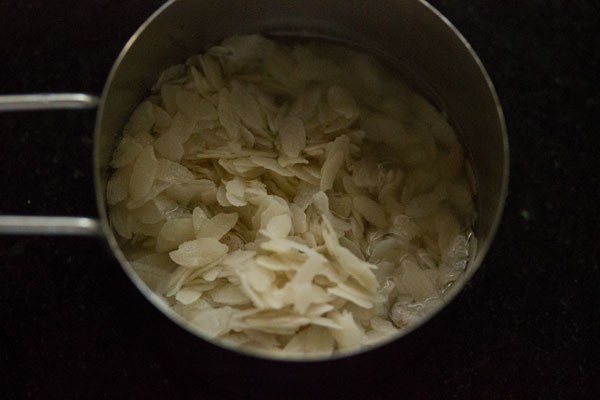 5. then add the poha to the rice. add 2 cups water. mix very well and keep aside covered to soak for 4 to 5 hours.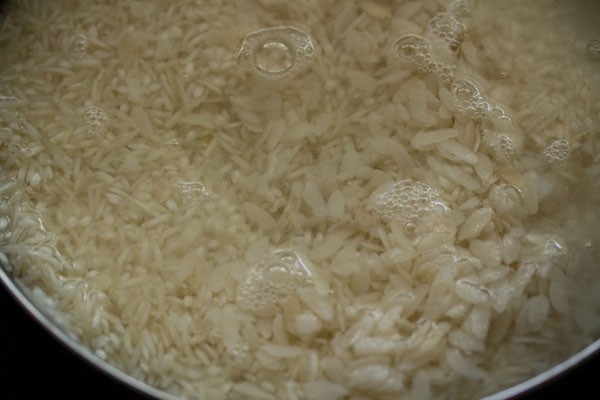 6. in a separate bowl take ½ cup urad dal along with ¼ tsp fenugreek seeds.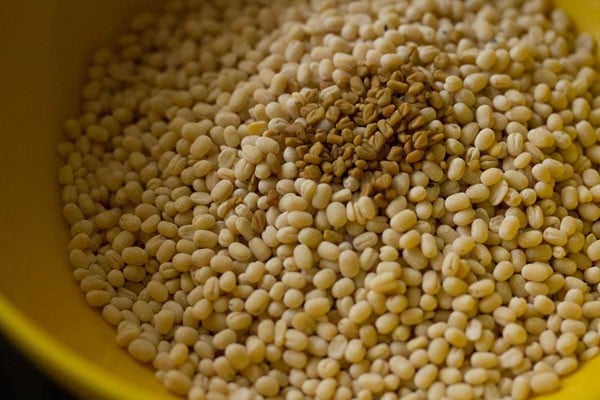 7. rinse a couple of times.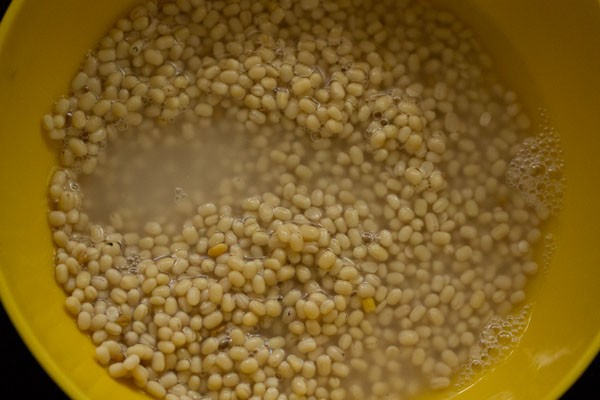 8. add 1 cup water. cover and soak for 4-5 hours.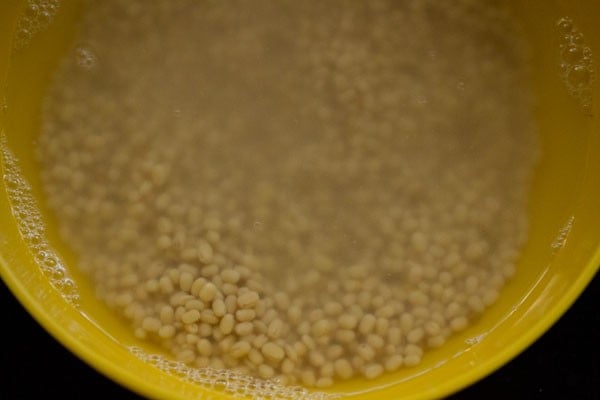 9. before grinding, drain the urad dal, but don't throw away the water. reserve the soaked water.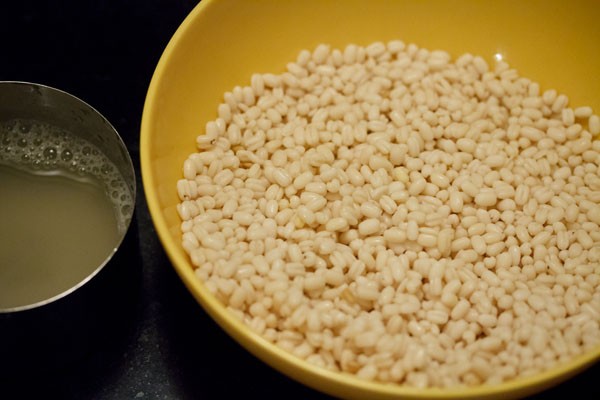 10. in a wet grinder jar, add the urad dal. initially add ¼ cup of the reserved water.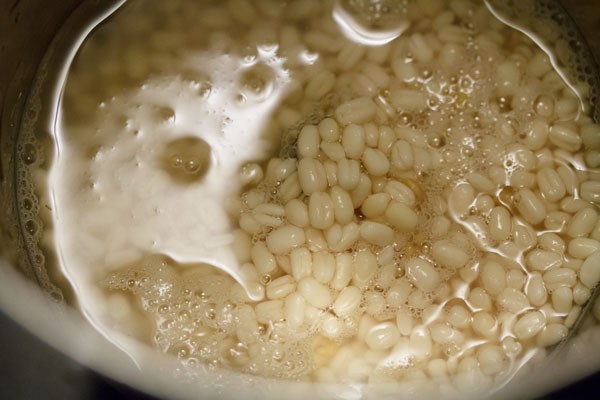 11. and grind the urad dal for some seconds. then add ¼ cup water and continue to grind. the batter should be light and fluffy when completely ground.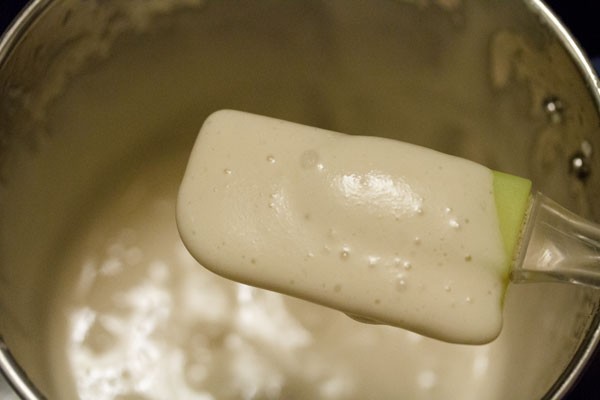 12: pour the urad dal batter in a deep pan or bowl.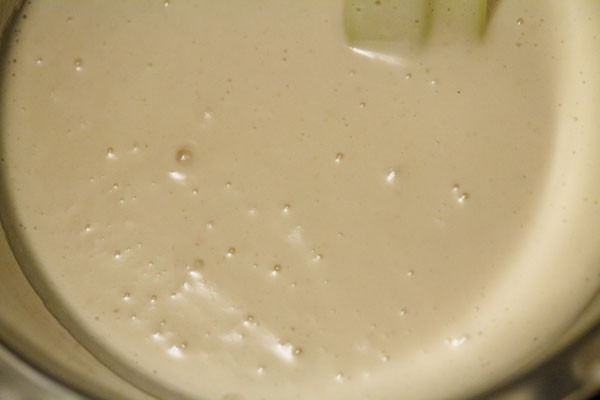 13: drain the rice & poha and add them in the wet grinder jar. i usually grind in two parts. depending on the capacity of your mixer-grinder you can grind in two to three parts. if the mixie gets heated up while grinding, then stop and let it cool. then continue with the grinding.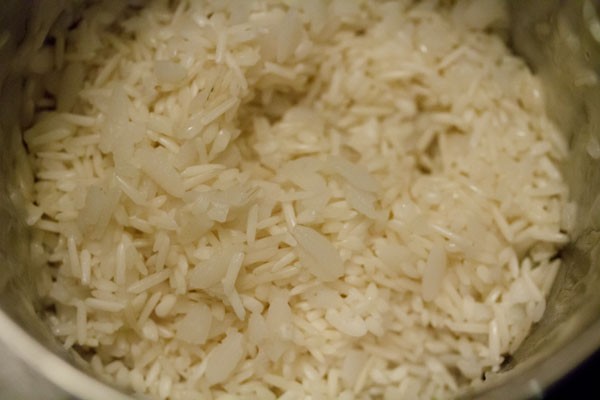 14: use the urad dal strained water or regular water to grind the rice and poha too. add water in parts and grind. the rice can have a fine rava like consistency in the batter. a smooth batter is also fine. i usually add a total of ¾ cup of water while grinding rice. the rice batter should not be too thick or thin.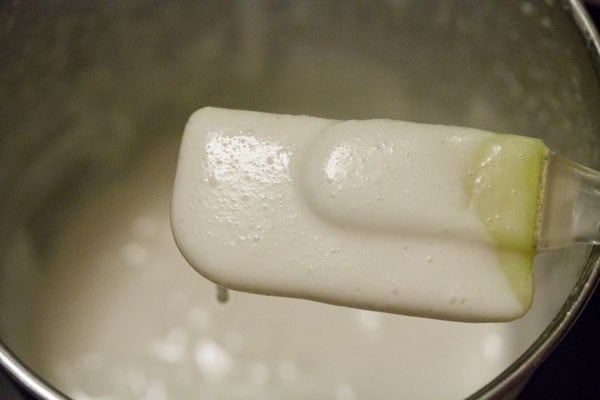 15: now pour the rice batter in the bowl containing the urad dal batter.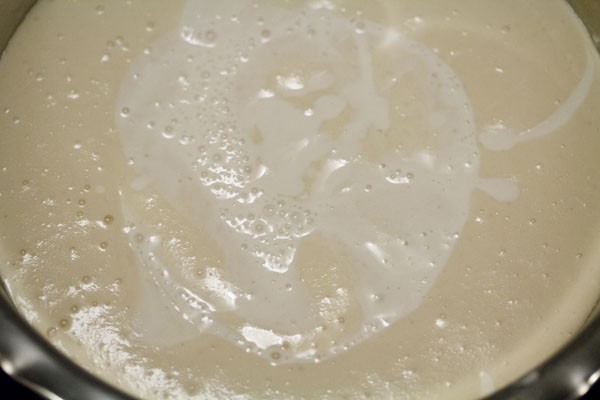 16. add 1 tsp rock salt. mix very well with a spoon or spatula. if you live in a cool or cold region, then do not add salt. add salt later once the fermentation is done. if you live in a hot or warm climate, then add salt as it does not allow the batter to get over fermented in the time duration of 6 to 8 hours.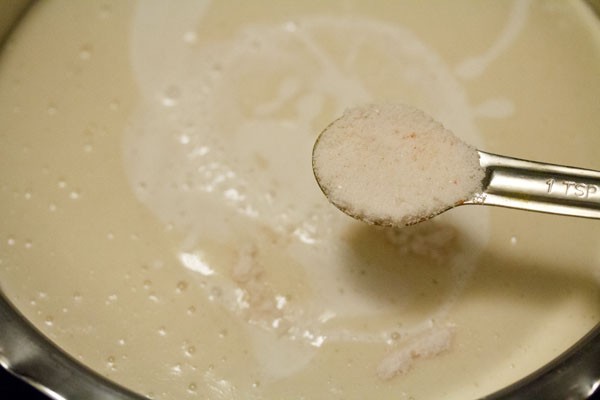 17. cover the bowl or container with a lid and keep the batter in a warm place. it should be left undisturbed for 8- 9 hours. don't use an air-tight lid. in colder climate, keep the batter for a longer time – from 12 to 24 hours.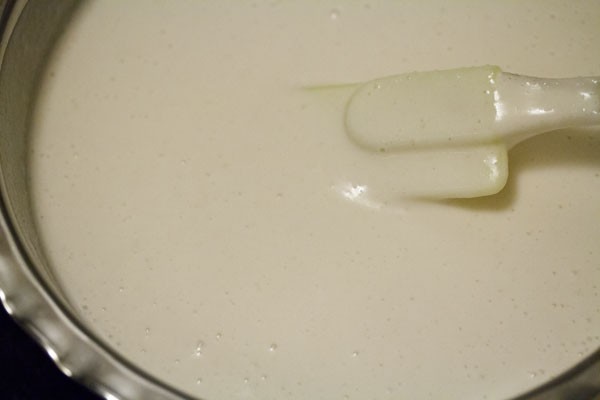 18. the batter the next morning. it will ferment and increase in volume.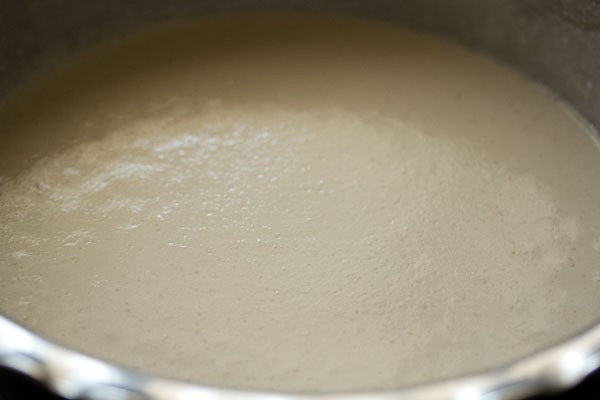 19.  grease the idli mould with oil. gently and lightly swirl the batter. don't over do. now with a spoon pour portions of the batter in the greased idli moulds.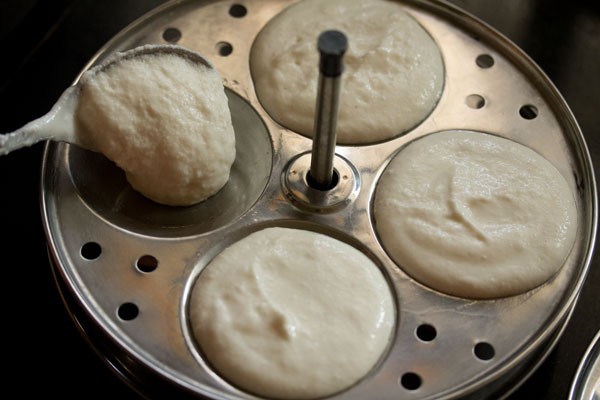 20. take your idli steamer or pressure cooker or electric cooker. add some 2 to 2.5 cups water and heat the water. keep the idli mould in the steamer or pressure cooker. steam for 12 to 15 minutes. timing will vary depending on the kind of equipment you have used. if using a pressure cooker, then cover the pressure cooker with its lid. remove the vent weight/whistle from the lid. steam the idlis for approx 10-12 minutes.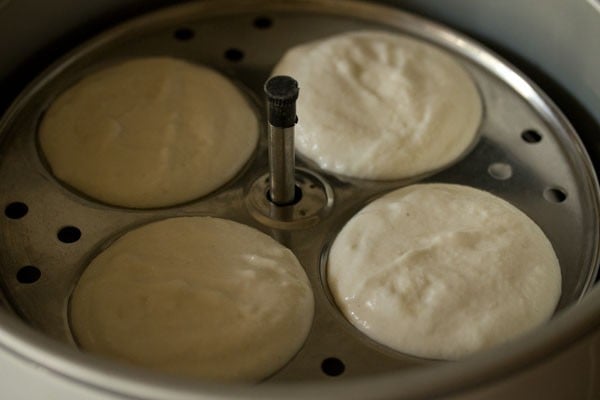 21. check for doneness by inserting a tooth pick. if it does not come out clean, then keep again for a few more minutes. when done remove the idli mould from the cooker. don't overcook as then they become dry. dip a spoon or butter knife in water and slid them through the idlis. remove and place the idlis in a warm container like a casserole.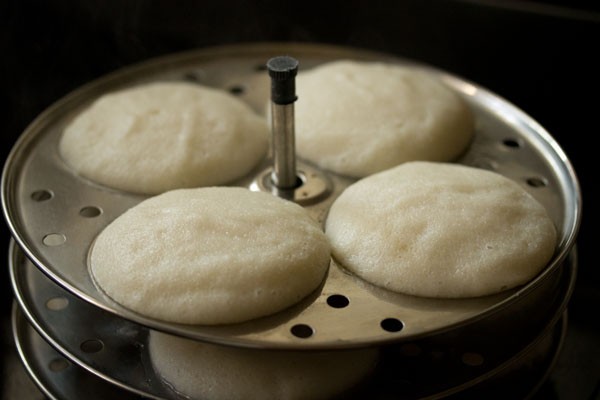 22. serve idlis hot or warm with sambar and coconut chutney.