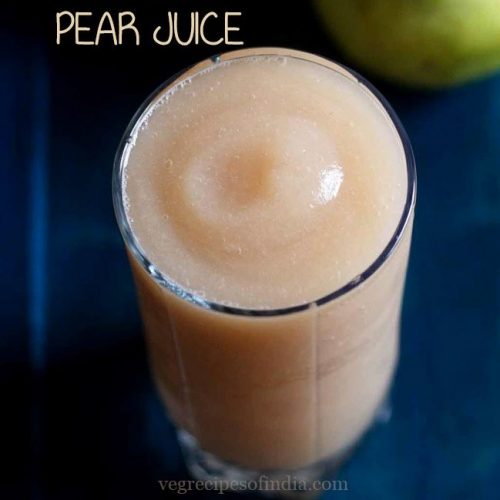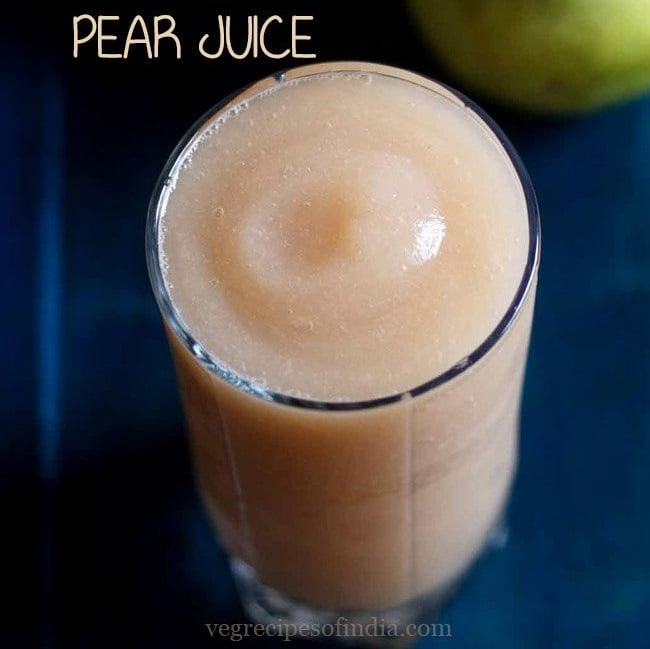 Print Recipe
pear juice recipe
refreshing and energizing pear juice recipe.

rinse 3 to 4 pears and then peel them.

core and chop the pears.

take the chopped pears in a blender jar or juicer.

add ½ tablespoon lemon juice.

add ice cubes or water. if you like a sweeter taste then add some sugar. but do keep in mind that pear is a sweet fruit. so add sugar accordingly.

blend till smooth.

sieve the juice on a mesh strainer. if you have used juicer, then you don't need to strain the pear juice.

and serve pear juice immediately.