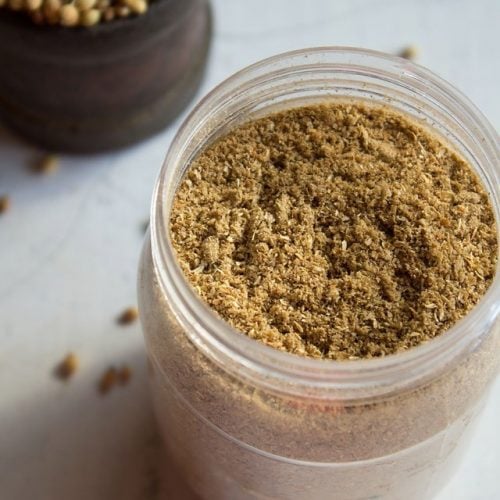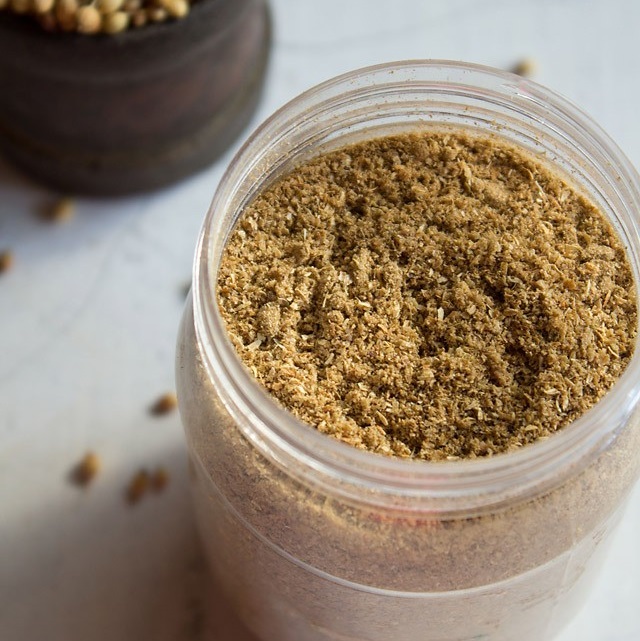 Print Recipe
coriander powder recipe
method to make coriander powder or dhania powder at home.
Servings:
1
medium size bottle
pick the dhania to get rid of stones etc.

spread on a thali and dry in the sun for 1-2 days.

the other method is roast the coriander in a pan till they become fragrant, crisp and browned.

do not burn them. cool these.

in a dry grinder, make a fine powder of the coriander seeds.

store coriander powder in an airtight container in a dry and cool place.