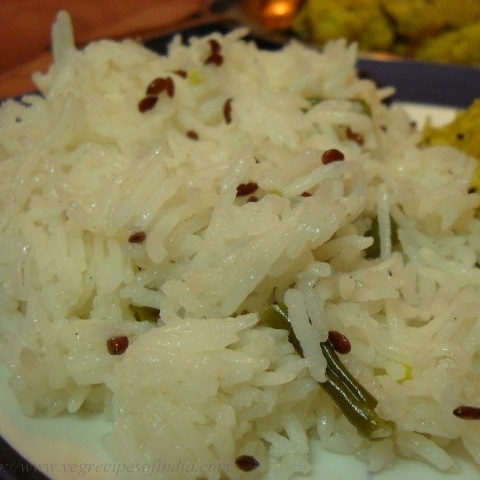 Print Recipe
French Beans Flaxseed Rice Recipe
simple and healthy rice recipe made with french beans and flaxseed
Pick, wash the rice. Soak the rice for 30 mins in water.

In a microwave cooker, add oil and microwave on full power for 30 seconds

Add the whole garam masala and microwave for another 30 seconds

Now add the chopped french beans and microwave for a minute.

Add the soaked rice with the flaxseeds. Add 2 cups of water and salt.

Microwave for 10-12 mins on full power.

Give a standing time of 5 mins after the rice is done.

Serve the healthy french beans flaxseed rice with a dal or any vegetable gravy dish.