vegetable soup recipe with step by step photos – light, tasty and nutritious clear soup made with mixed vegetables.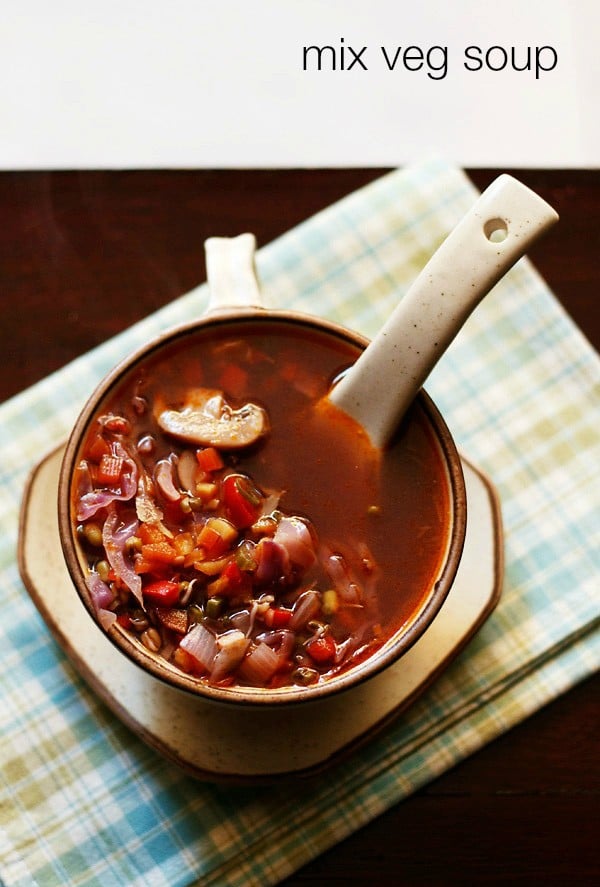 again an easy veg soup recipe that good for the winters. this mix vegetable soup recipe is the way i make tibetan thukpa minus the noodles. so when noodles are not there, i prepare this light, warm and nutritious veg soup. i have added moong sprouts in the soup and they do give a good taste and texture in the soup. though if you don't have moong sprouts, you can just skip them. you can also add tofu in the soup.
this vegetable soup is also a good way to use leftover veggies from the kitchen. just add whatever veggies you have and you get a hearty bowl of veg soup. the flavor and taste of the mix veg soup will depend on the vegetables you add. so you can also add veggies of your choice.
serve the vegetable soup steaming hot plain or accompanied with noodles. sometimes i even steam some rice to go along with this veg soup.
few more popular soup recipes you may like are:
how to make vegetable soup
1. first chop all the veggies – i added carrots, french beans, red cabbage, button mushrooms and red bell pepper. about 1.5 to 2 cups chopped mix vegetables.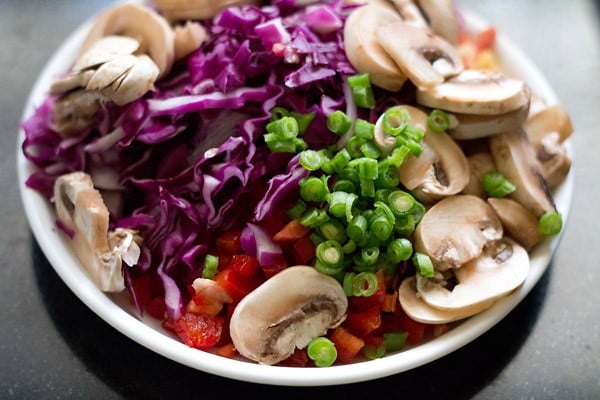 2. heat 1 tbsp oil in a pan. add ¼ cup chopped onions and 1 tsp chopped garlic.
3. saute till the onions are translucent.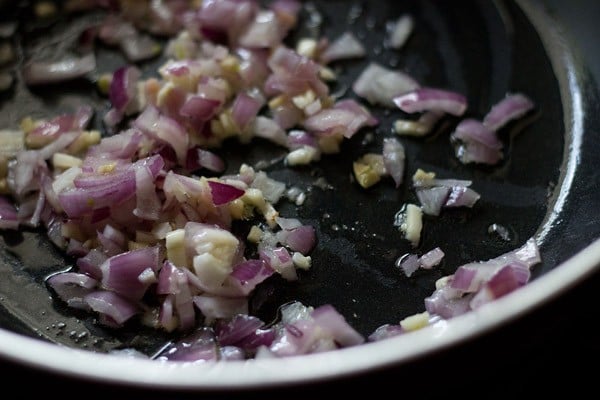 4. then add the chopped mix veggies.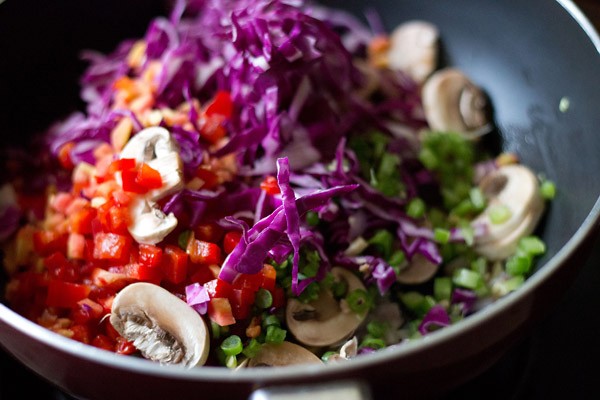 5. stir well.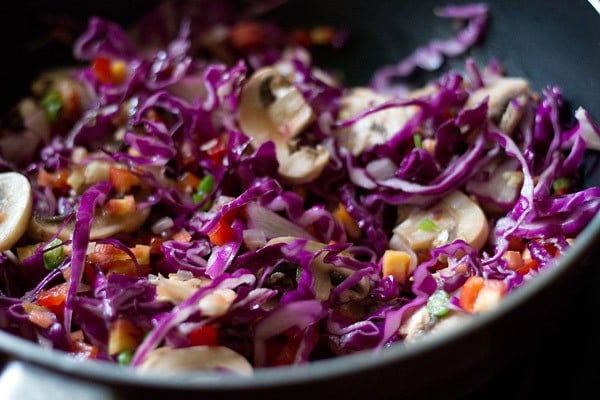 6. saute on a medium flame for 4 to 5 minutes.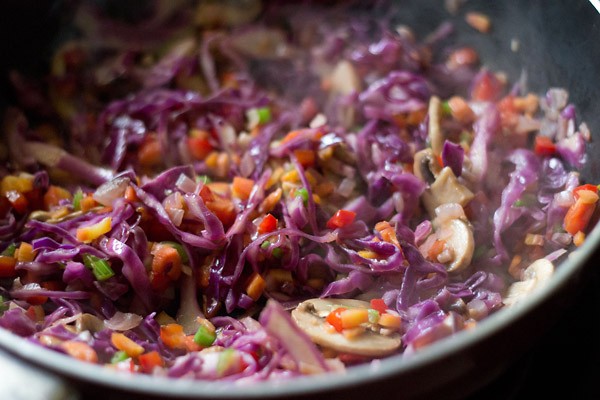 7. add ⅓ cup moong sprouts and stir well. saute for 2 minutes.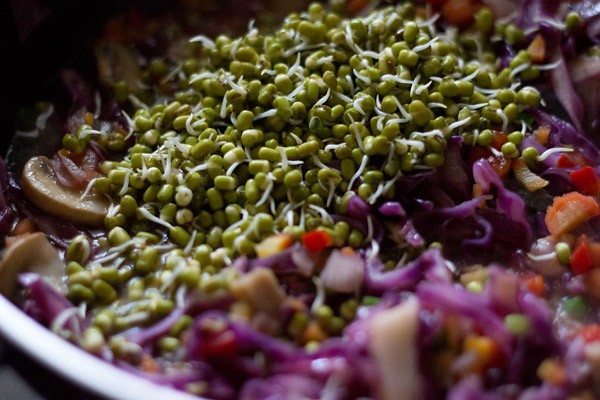 8. add 3 cups water.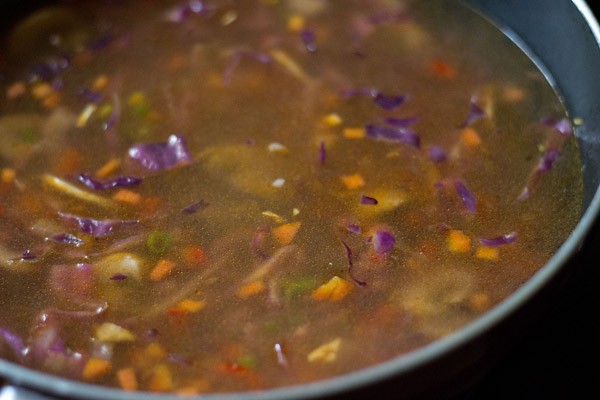 9. add 2 tsp soy sauce. you can add more if you prefer.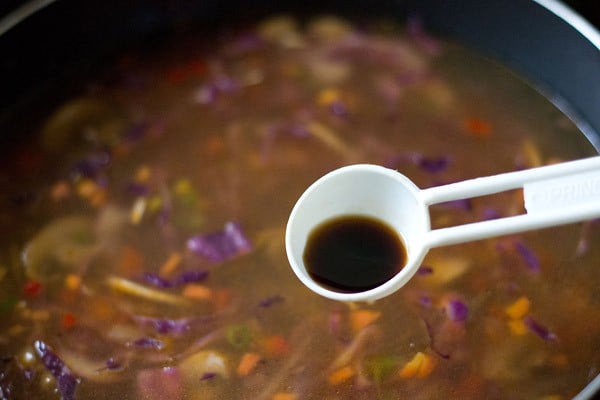 10. then add salt as required.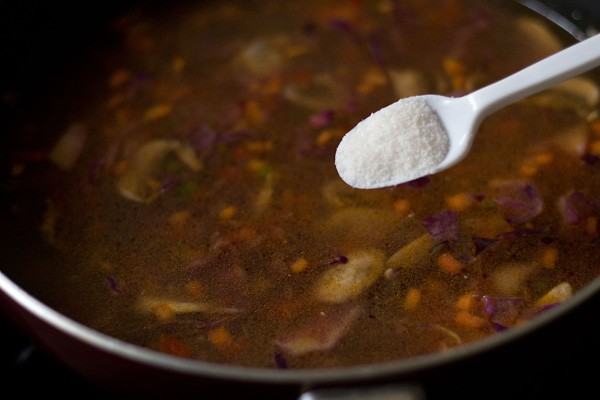 11. add ½ tsp black pepper or as per taste.
12. stir well. cover the pan and simmer the vegetable soup for 10 to 11 minutes on a low to medium flame.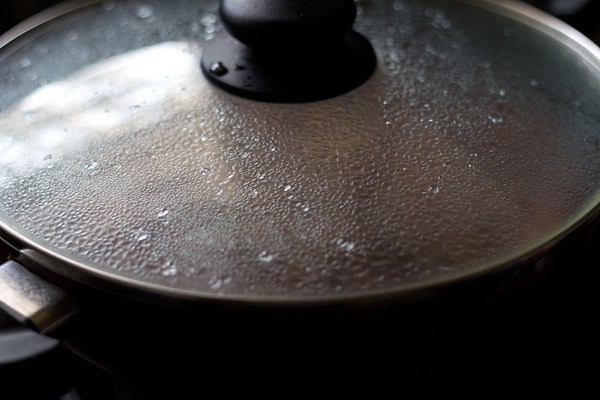 13. then check the seasonings and add more salt or black pepper if required.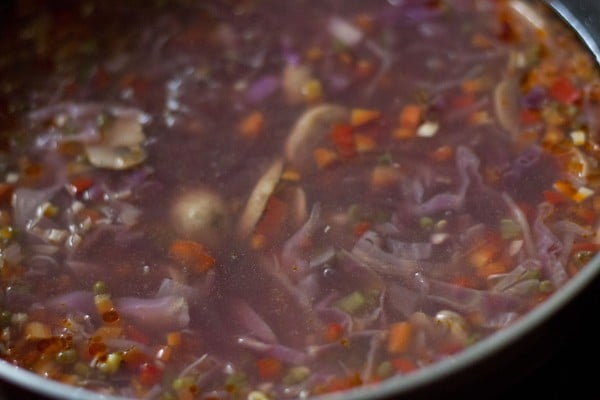 14. serve the vegetable soup plain or accompanied with some boiled noodles or steamed rice.