top 10 indian chinese recipes – in blog there are around 42 indo chinese recipes. in this post i am sharing the collection of 10 best indo chinese recipes which are popular among the readers.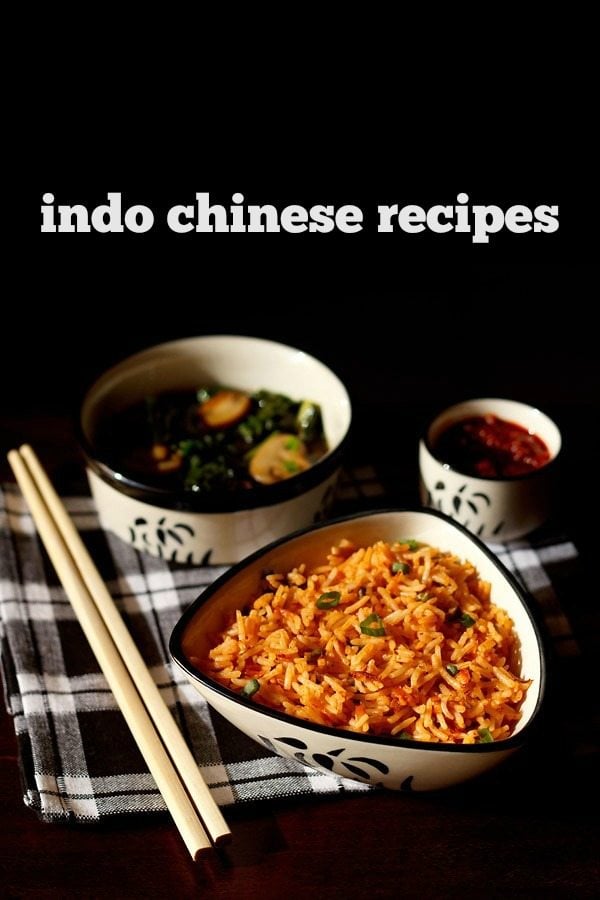 indian chinese or indo chinese recipe is popular all over india. these dishes are largely modified to suit the indian palate and are a kind of fusion recipes. in fact so much is the popularity of indian chinese food, that there are so many stalls and hotels selling these dishes. amongst the varied recipes, there are some that are a favorite of many. this collection lists these favorite recipes.
top 10 indo chinese recipes –
1. veg manchurian dry recipe – an indo chinese starter dish of fried veg balls in a spicy, sweet and tangy sauce. if you are looking for gravy version then here is the link for veg manchurian gravy recipe.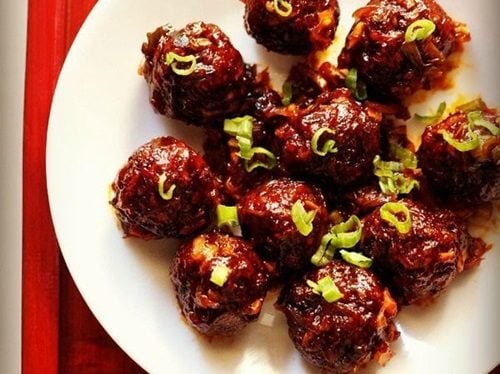 2. veg spring rolls recipe – a popular chinese snack of vegetable spring rolls. if you have the wrappers ready, then making spring rolls is not difficult. you can make the spring rolls wrappers at home or buy them from outside.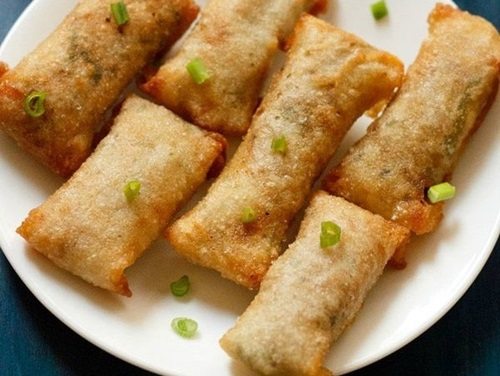 3. chilli paneer recipe – spicy indo chinese starter recipe of dry chili paneer. you can serve chili paneer as starter snack or even roll them in chapatis and make a chili paneer wrap. if looking for gravy version then here is the chilli paneer gravy recipe. two more spicy indo chinese paneer recipes are chilli paneer restaurant style and schezwan paneer recipe.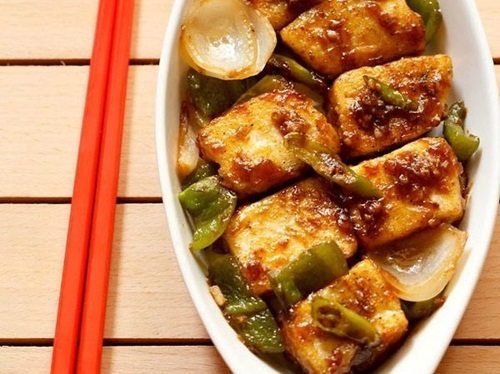 4. gobi manchurian dry recipe – popular indo chinese recipe of pan fried cauliflower florets coated with a spicy sauce. if you are looking for the gravy version then you can check this gobi manchurian gravy recipe. other popular spicy indo chinese starter snacks are chilli baby corn and chilli mushroom.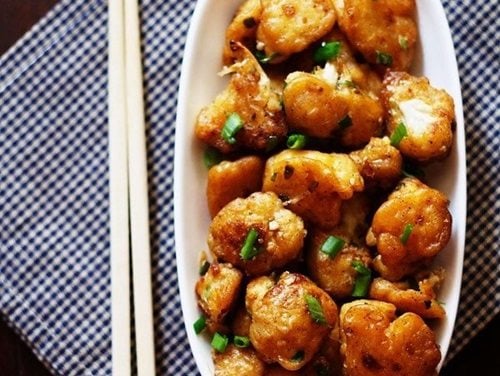 5. paneer manchurian recipe – popular indo chinese snack of pan fried paneer cubes coated with a spicy, sweet and tangy sauce. you can also check this paneer manchurian gravy recipe. two more dry manchurian recipes on the blog are mushroom manchurian and baby corn manchurian.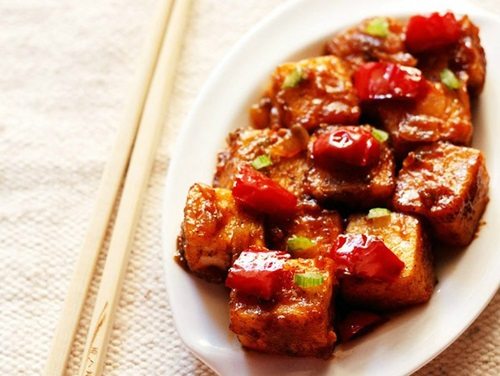 6. veg manchow soup recipe – this is a spicy and hot soup made from mixed vegetables. soups are comfort food during winters or monsoons. you can also check mix vegetable soup, veg hot and sour soup and sweet corn soup recipe.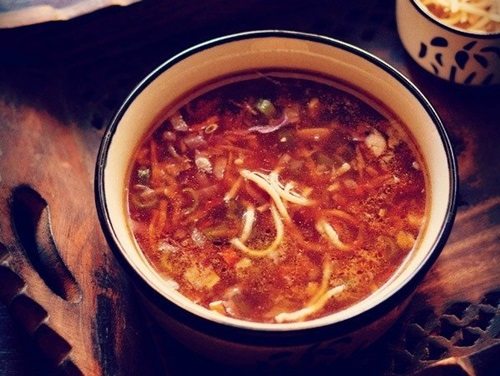 7. veg hakka noodles recipe – a popular indo chinese dish that one can get in most restaurants in india and in the roadside chinese street food joints. hakka noodles is not only popular with kids, but also with grown ups.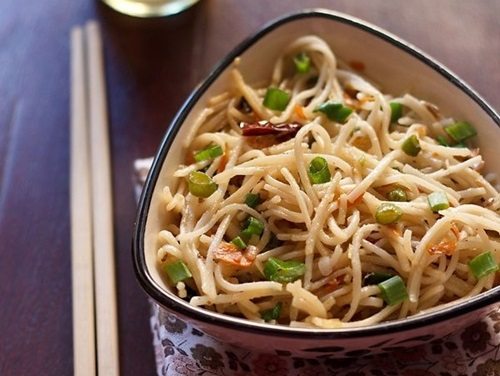 8. veg fried rice recipe – this is one of our favorite indo chinese recipe. whenever we order an indo chinese menu then veg fried rice is always there. i have kept this vegetable fried rice plain and simple, so that the flavors of the vegetables are enhanced. you can also check these other popular variations like paneer fried rice, mushroom fried rice and burnt garlic fried rice recipe. the key to a good stir fried dish be it rice or noodles, is the smoky flavor that you get in the dish. now this is achieved by stir frying at a very high heat.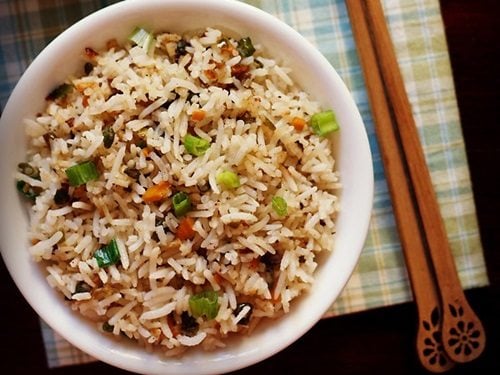 9. schezwan fried rice recipe – if you crave for something spicy for lunch or dinner, then schezwan fried rice is a good option. its easy to prepare if you have schezwan sauce ready with you. schezwan fried rice can be served with recipes like veg balls in hot garlic, mushroom manchurian or any sauce based dish. other indo chinese rice recipes are 5 spice rice, corn schezwan fried rice and sweet corn fried rice.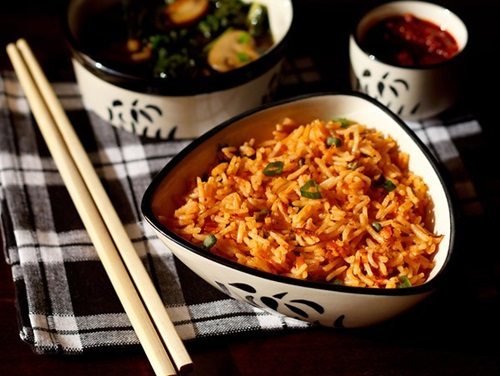 10. veg chowmein recipe – veg chow mein is basically stir fried noodles with lots of veggies. smooth velvety noodles with crunch from the veggies. the recipe comes together in minutes, provided some one chops the vegetables for you 🙂 few more noodles recipes on the blog like veg noodles, schezwan noodles, mushroom noodles and chilli garlic noodles.