Collection of 12 delicious strawberry recipes. there are various recipes one can make with strawberries apart from milkshakes and smoothies. In this collection I have shared recipes that are usually made with strawberries. Since strawberries are in season, thought of sharing this collection.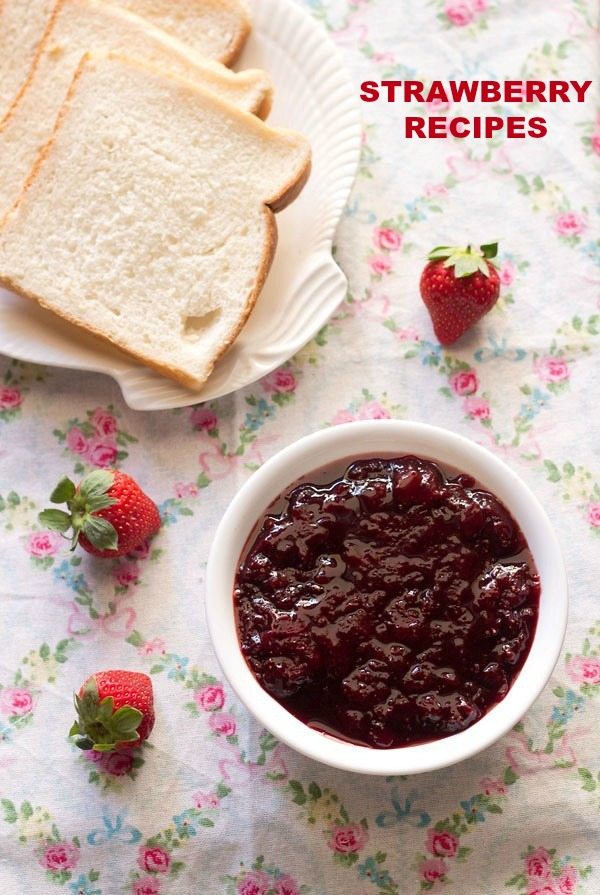 Strawberries can also be consumed fresh and you can also add them to salads or desserts. When making any dessert with strawberry, sugar can be added accordingly. If the strawberries are sweet, then less sugar can be added and vice versa.
Collection of 12 delicious strawberry recipes:
1. Strawberry milkshake recipe – one of the quickest and easiest recipe you can make strawberries is this milkshake. A refreshing healthy drink to recharge your energy levels. Good for kids as well as a breakfast beverage.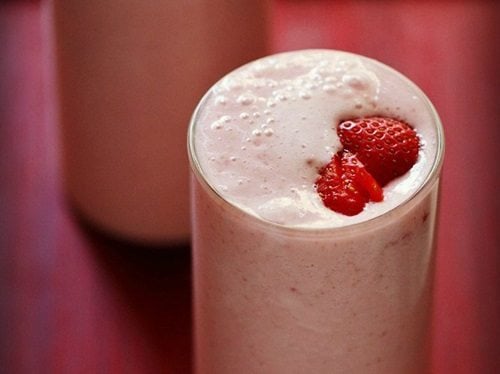 2. Strawberry cream cake recipe – egg free version of a delicious creamy sponge cake which is sandwiched with macerated strawberries, whipped cream and frosted with whipped cream. this is a rich creamy cake and meant for festive occasions.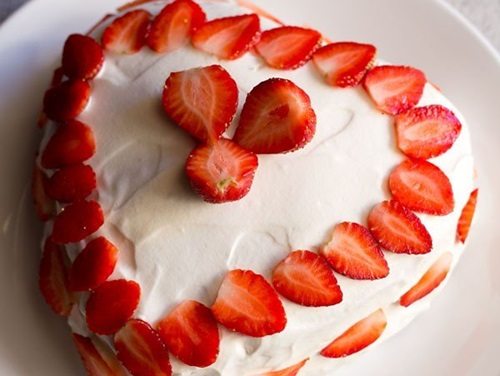 3. Strawberry jam recipe – this is an easy and delicious strawberry jam recipe made without preservatives. The jam is sweetened with jaggery instead of sugar. the jam stays good for about 2 months in the refrigerator.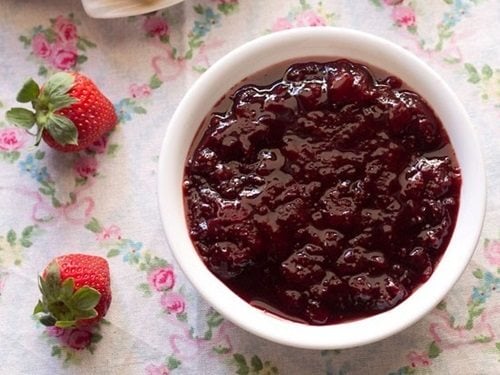 4. Strawberry shortcake recipe – a tasty vegan recipe of shortcake. a shortcake is a small sweet crumbly biscuit like cake leavened with baking powder or baking soda.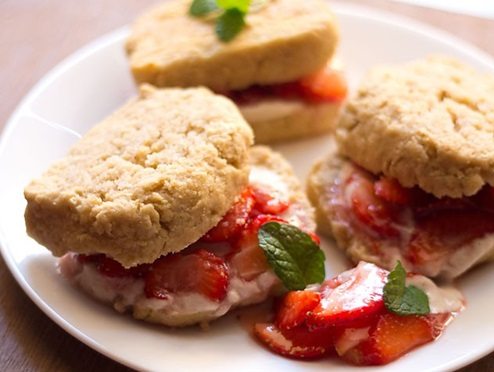 5. Strawberry mousse recipe – a quick and tasty eggless dessert recipe of strawberry mousse. the entire mousse recipe is made in a blender. Easy to prepare and serve too.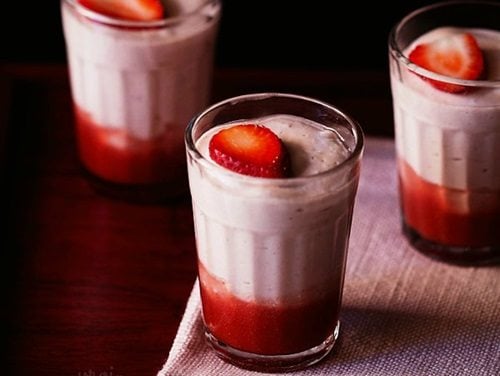 6. Strawberry cream recipe – quick to prepare delicious dessert with strawberries and cream. Strawberry with whipped cream is a dessert which is popular in mahabaleshwar (a hill station in maharashtra, India). It is served in almost all hotels and restaurants there.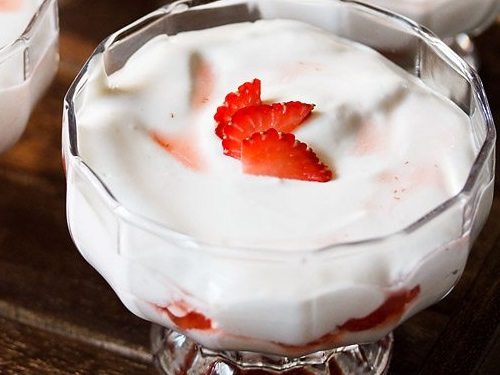 7. Strawberry lassi recipe – creamy, fruity, rose scented lassi made with yogurt, strawberries, cream and rose water.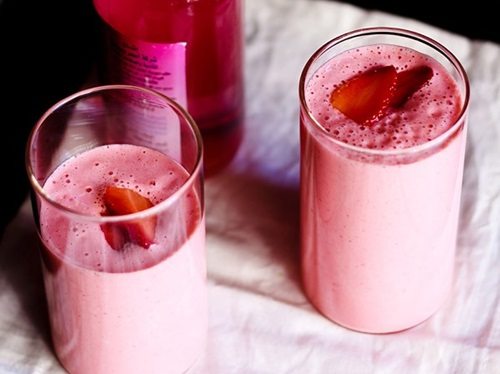 8. Strawberry ice cream recipe – easy to make delicious strawberry ice cream made without ice cream maker.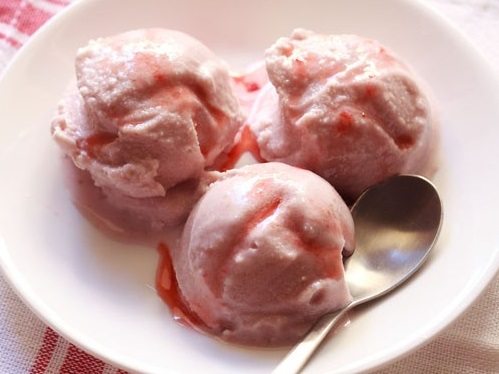 9. Strawberry smoothie recipe – a creamy delicious smoothie full on with the flavors and taste of strawberries. to thicken the smoothie I have used one banana, but it can be easily skipped.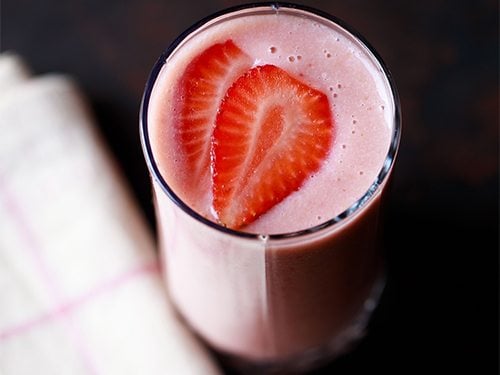 10. Chocolate covered strawberries recipe – this is an easy and uncomplicated recipe. Here I have used strawberries to dip in the chocolate, but you can also use fruits like apple, oranges, banana, pineapple, chickoo or pears. Use good quality chocolate. It can be white, milk or dark chocolate.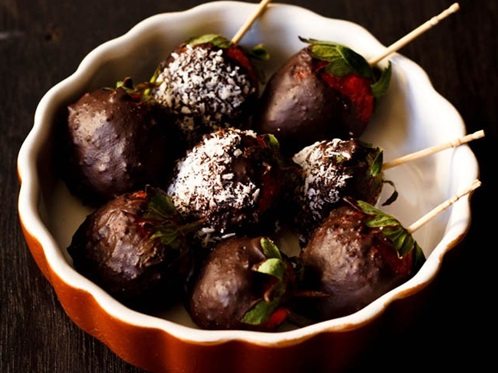 11. Strawberry falooda recipe – an easy version of falooda made with strawberries and almond milk.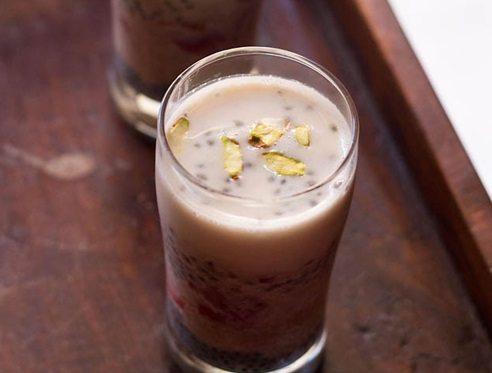 12. Strawberry almond milkshake recipe – delicious milkshake made with fresh strawberries and almond milk.