collection of 30 delicious restaurant style vegetarian recipes from the blog. who doesn't like restaurant food at home. we also do and are no exceptions. once in a while, its alright to be indulgent. after all we don't eat everyday from the restaurants.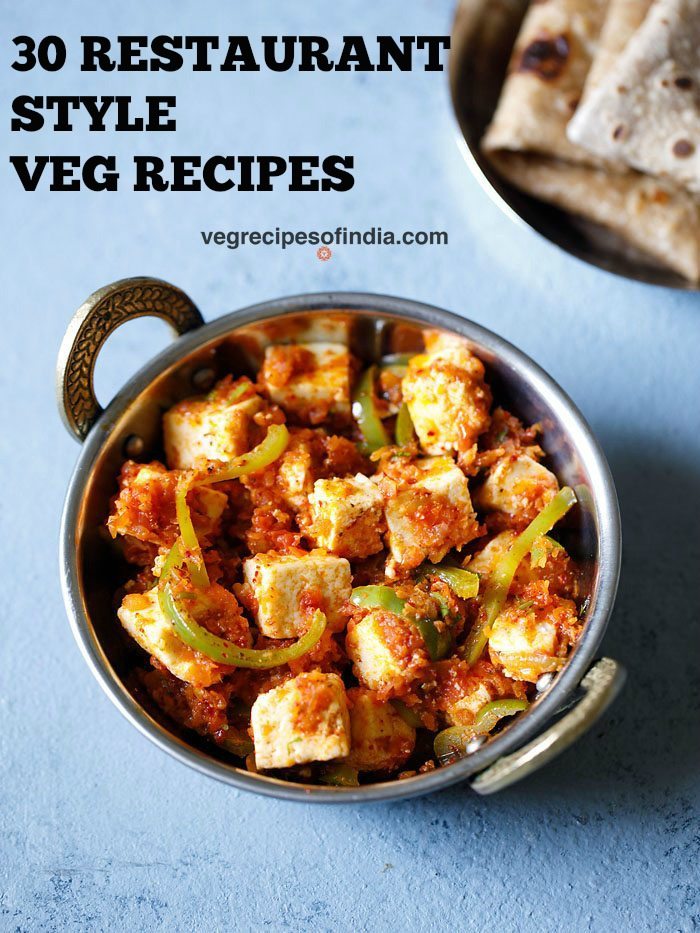 so on days, when you are in a mood to have restaurant style food at home, then you can prepare these delicious recipes and have restaurant style delicious food in the comfort of your home.
when you want to have restaurant style curries or gravy dishes, then best accompaniment for them is tandoori roti, naan, kulcha or jeera rice or saffron rice or biryani rice.
you can also check these useful collections of recipes:
30 delicious restaurant style veg recipes
1. dal makhani recipe – dal makhani is one of the most popular punjabi recipe. the more slow cooked dal makhani is, the better it tastes. in this recipe, i have also shown the method of how to incorporate smoky charcoal infused aroma in the dal, which we get in restaurants. if you love dal makhani then you should try these recipes with some what similar taste like: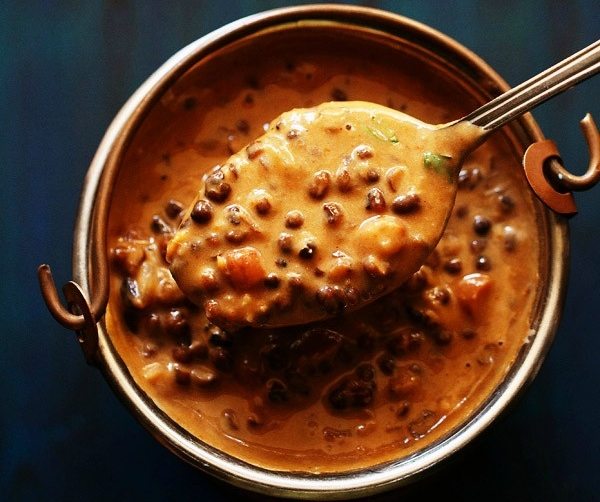 2. rajma recipe – lightly spiced, creamy and a popular punjabi curry made with kidney beans. the combo of rajma chawal is quite famous. however rajma masala also goes very well with rotis or phulkas as well. two more variations of this delicious curry are easy rajma curry and jammu style rajma masala recipe.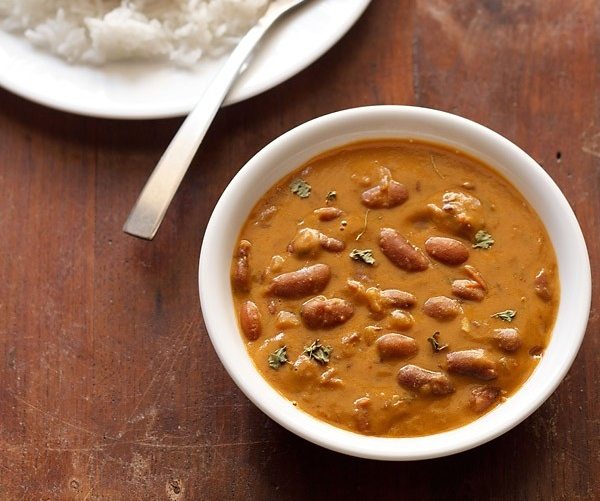 3. restaurant style palak paneer – palak paneer is one of the popular spinach based gravy dish, made with spinach puree, spices and paneer. the dhungar or charcoal smoking method really perks the flavor in this recipe. you can also have a look at this home style but equally delicious palak paneer recipe.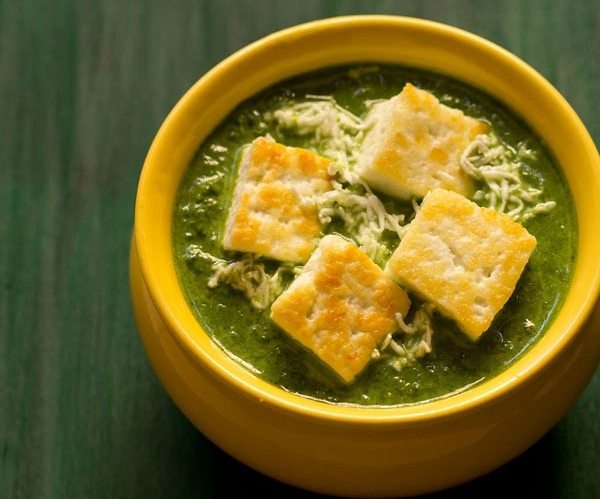 4. paneer butter masala – soft succulent cottage cheese cubes in a creamy tomato based gravy. an easy and quick to make recipe of paneer butter masala. within minutes you can prepare delicious restaurant style paneer butter masala. you can also check this collection of 85 paneer recipes.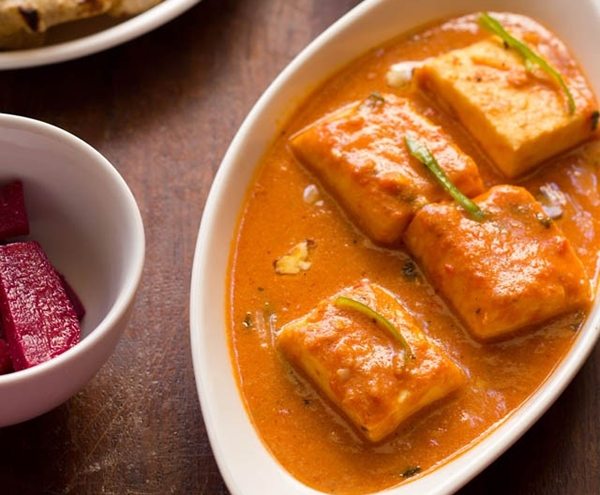 5. restaurant style veg biryani recipe  – an aromatic, lightly spiced restaurant style dum vegetable biryani recipe. the flavors of the freshly ground spices as well as the caramelized/browned onions are a hallmark in this biryani and brings out the best in the whole dish. if looking for a quick and easy method, then you can check this pressure cooker veg biryani. also have a look at this delicious hyderabadi vegetable biryani recipe which is the most popular biryani recipe on the blog.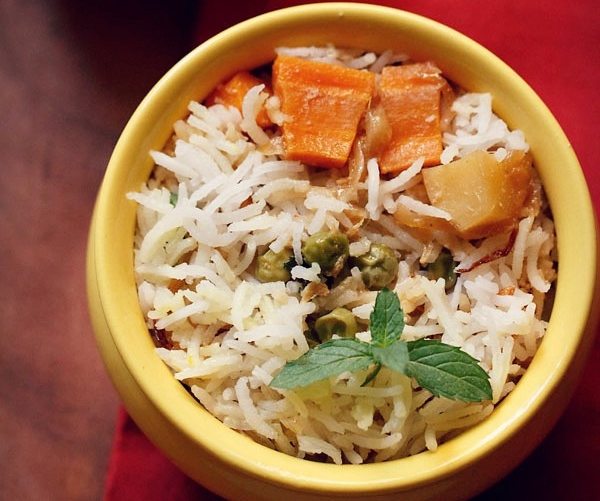 6. dal tadka recipe – dal tadka is one of the most popular dal recipe served in indian restaurants. smooth and creamy dal tempered with indian spices with a smoky charcoal flavor. i have shared a list of top 30 dal recipes.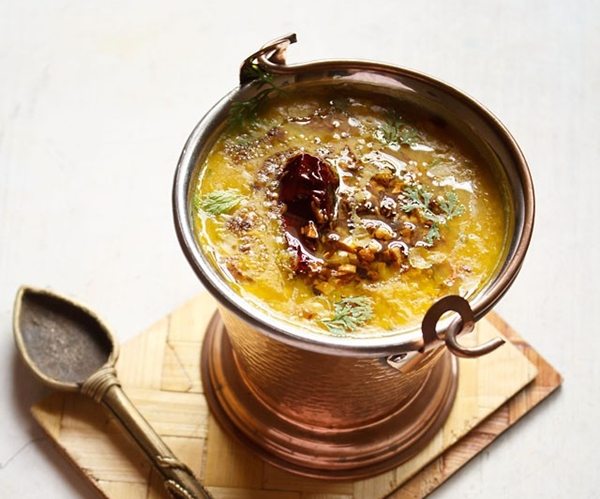 7. tomato soup recipe – a soup which is popular in all indian restaurants. this is an easy to make restaurant style tomato soup recipe. this is my signature soup recipe which i am making for many years now. you can also check this useful collection of 22 soup recipes.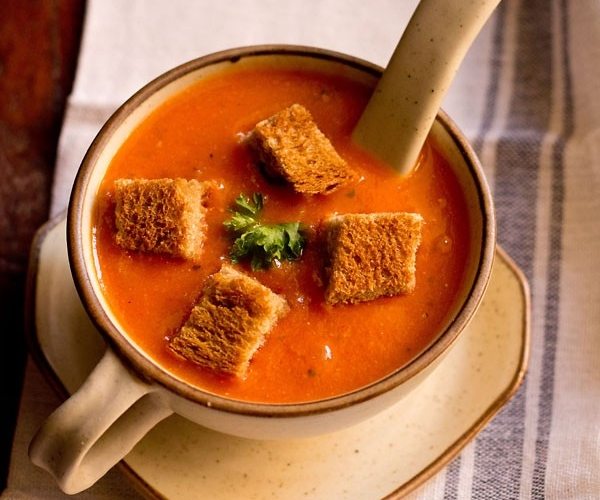 8. pudina paratha recipe – pudina parathas are crispy, flaky, layered, mint flavored whole wheat flat breads. while writing about parathas, i should not miss mentioning dhaba style aloo paratha recipe.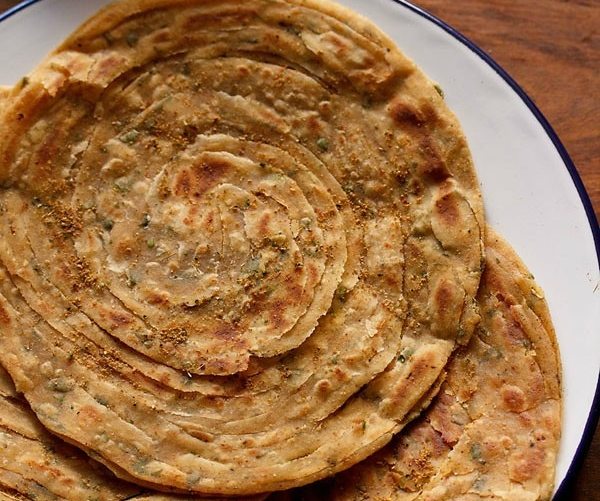 9. paneer tikka masala recipe – this paneer tikka masala recipe is restaurant style and is pretty rich and heavy. the sauce is made with onions, tomato puree, yogurt and cream. the tikka recipe is very versatile and can be grilled, broiled or even pan fried. other similar recipes are: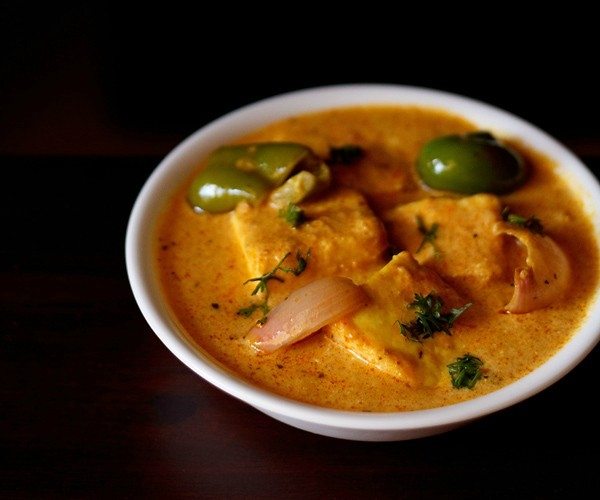 10. veg handi recipe – rich, creamy curry made with mixed vegetables. veg handi recipe is easy and simple to make. the gravy is made from cashew paste, onion-tomatoes and cream. a bit sweet, mild and creamy gravy.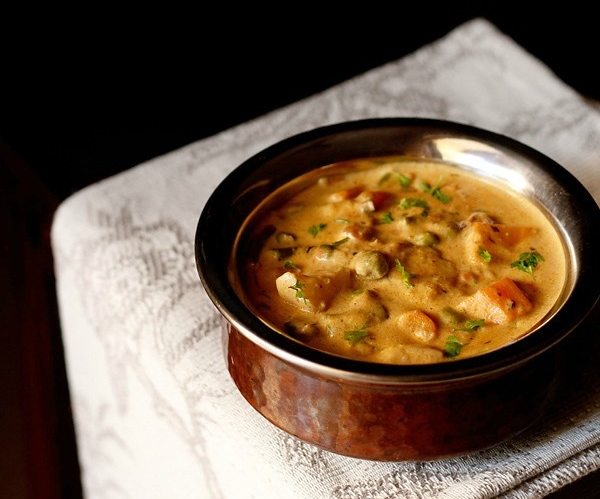 11. masala dosa recipe – recipe of restaurant or hotel style masala dosa, where the dosa is crisp and served with a delicious potato masala. recipe post shares both the method of preparing dosa batter as well as the potato masala.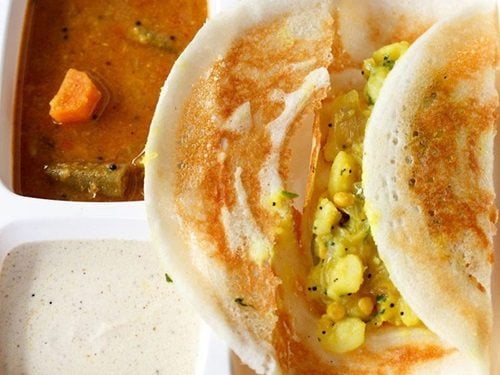 12. dal fry recipe – popular indian dal recipe made with pigeon pea lentils (arhar dal). this dal fry recipe gives a delicious restaurant style taste.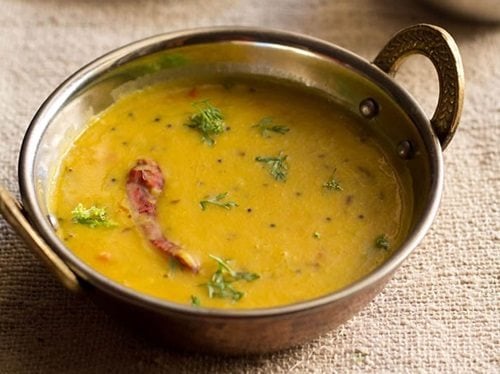 13. chilli paneer recipe – one of the favorite dishes from indian chinese cuisine is chilli paneer. this chilli paneer recipe gives restaurant style taste and flavor. i have also shared crispy dry chilli paneer and a quick recipe of homestyle chilli paneer gravy.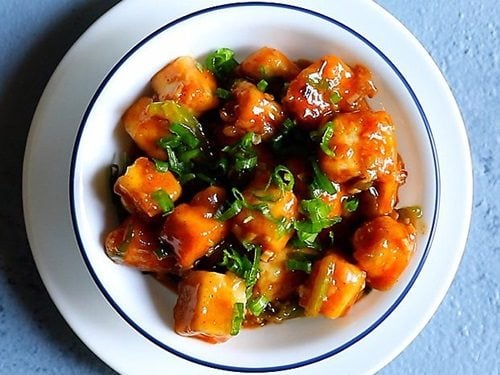 14. veg kofta curry recipe – delicious and creamy veg kofta gravy recipe. it is a rich gravy so best meant for special occasions or for an indulgent weekend lunch or dinner. you can serve veg kofta gravy with rotis or naan or peas pulao or jeera rice.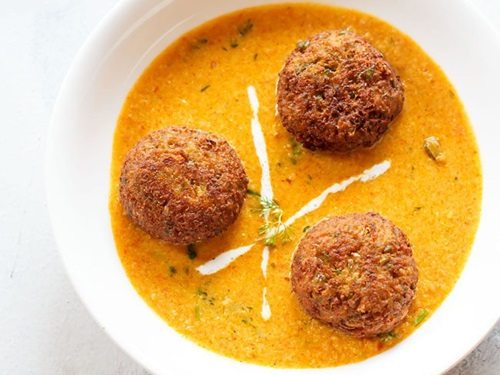 15. dum aloo recipe – a simply delicious recipe of dum aloo made restaurant style. the recipe method to prepare this dum aloo is easy. there are north indian flavors in this dum aloo and tastes damn good with phulka, rotis, paratha or naan. there are few more delicious variations of dum aloo on blog like: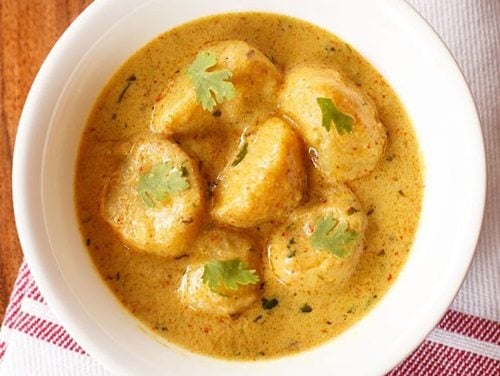 16. paneer lababdar recipe – paneer lababdar is a popular paneer gravy dish and can be found on the menu of many restaurants. the gravy of this punjabi style paneer lababdar recipe is creamy, mildly tangy and faintly sweet. being somewhat rich, this dish is good enough to be made on festive or special occasions.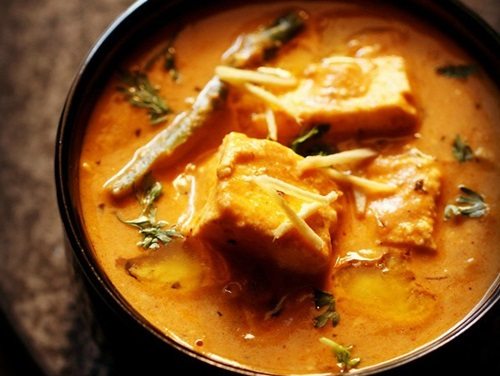 17. onion rava dosa recipe – this hotel style instant onion rava dosa is a variation of the popular rava dosa recipe with onions. rava dosa is one of the easiest dosa to make since no grinding and no fermentation is required. few more tasty dosa recipes on blog are: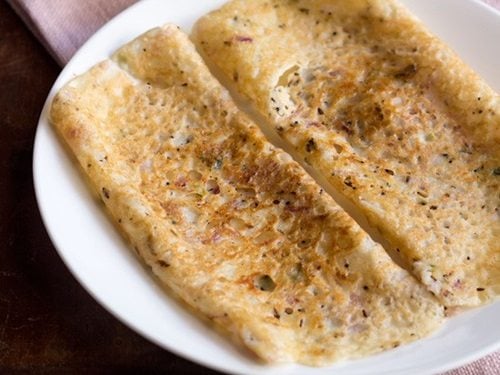 18. aloo gobi masala recipe – this is a restaurant style delicious aloo gobi curry recipe. addition of kasuri methi (dry fenugreek leaves) gives a nice final touch to the recipe and you can consider making this aloo gobi for special or festive occasions, guests or parties. few more similar variations you can check are: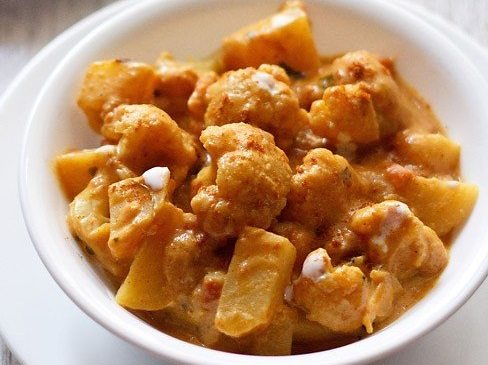 19. kadai paneer recipe – restaurant style delicious semi dry curry made with paneer, capsicum and indian spices. the flavors of this restaurant style kadai paneer recipe comes from freshly pounded coriander seeds and kashmiri red chilies and yes adding freshly pounded spices do make a lot of difference to the food that we cook.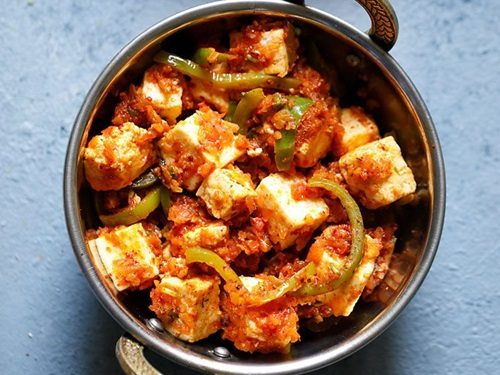 20. veg kurma hotel style recipe – delicious south indian style kurma recipe made with mixed veggies, coconut and spices. veg korma with pooris or chapatis is a weekend lunch on occasions. few more korma recipes on blog are: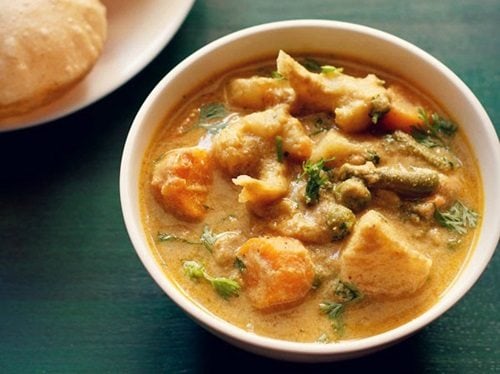 21. malai kofta recipe – delicious melt in the mouth koftas in a creamy, rich, mild and lightly sweet gravy. malai kofta is a popular as well as most sought after vegetarian indian dish in restaurants. few more kofta recipes on blog are: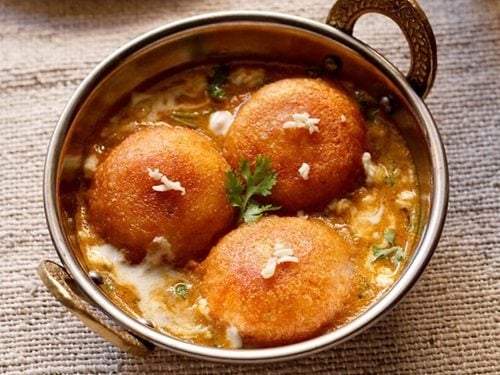 22. vegetable kadai gravy – restaurant style delicious kadai vegetable gravy recipe. making veg kadai takes some more time than preparing kadai paneer as the veggies need to be cooked. but the results are too good and delicious.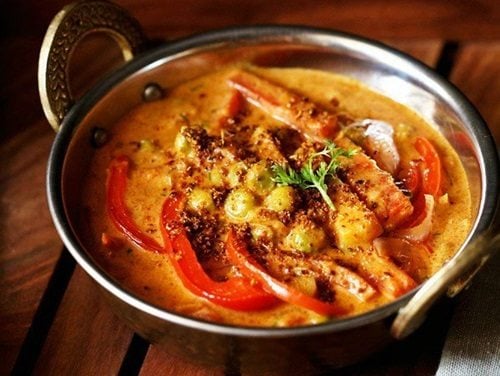 23. hotel style idli sambar recipe – this is one of the best tiffin sambar recipe i must say. the sambar was damn good with the idlis. tiffin sambar is usually served with the tiffin snacks – idli, mini idlis, dosa or medu vada. but you can also serve this tiffin sambar recipe with steamed rice.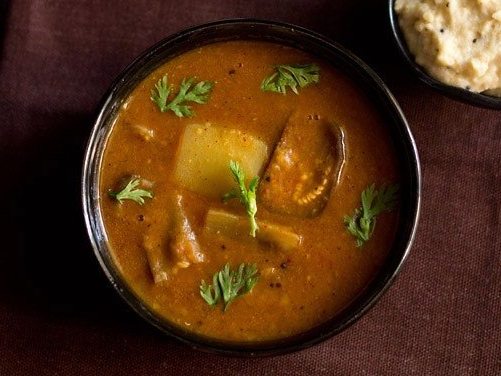 24. mushroom tikka masala recipe – preparing any tikka masala gravy takes time. so you can divide the prep work like marinating the tikkas a night before and then grilling & preparing gravy, the next day. you can serve mushroom tikka masala with tandoori rotis or khasta roti or butter naan or lachha paratha or chapati or phulka. the gravy also goes well with jeera rice, saffron rice or veg pulao.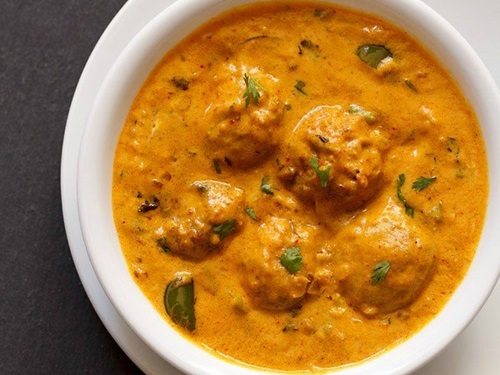 25. paneer kalimirch recipe – one of the lesser known but equally tasty onion-curd based gravy dish made with paneer is paneer kalimirch. even though paneer kalimirch is not well known, it does make an appearance in the menus of some north indian restaurants.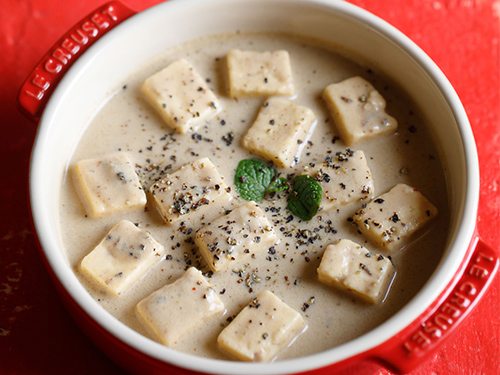 26. hotel style coconut chutney recipe – this is a quick coconut chutney recipe that goes extremely well with rava idli, dosa, rava uttapam and medu vada. this chutney also goes well with upma. what contributes majorly to the earthy taste of this hotel style coconut chutney is roasted bengal gram or chana dal.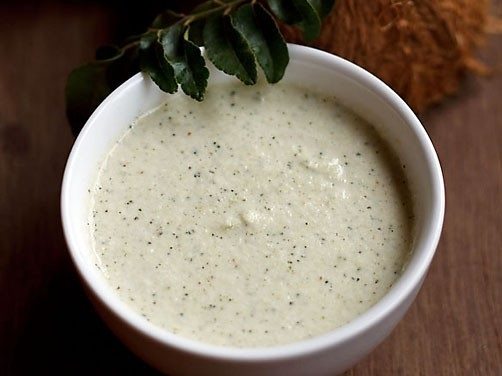 27. paneer pasanda recipe – a rich and delicious recipe of shallow fried stuffed paneer sandwiches in a smooth, creamy onion-tomato based gravy.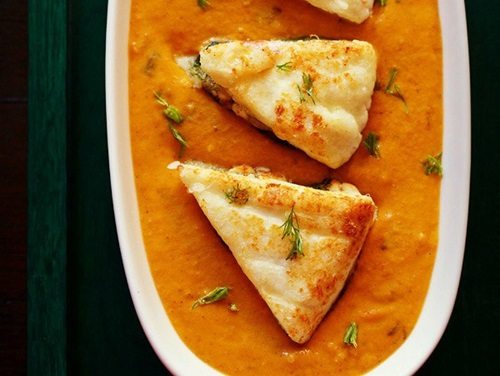 28. gobi masala recipe – creamy, delicious and lightly spiced gobi masala made restaurant style. this is a easy recipe to make gobi masala. few more delicious recipes you can make with gobi are: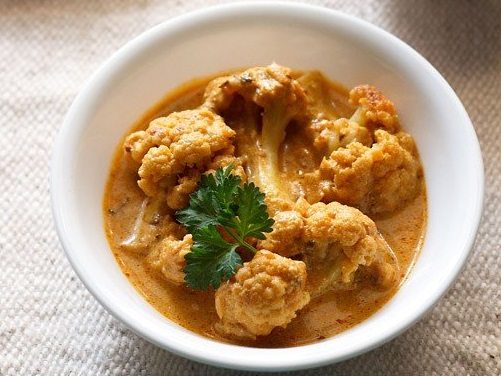 29. kaju masala recipe – the kaju butter masala gravy or curry is rich, creamy and on the sweeter side. its also mild and not spicy, so good for kids. whole cashews as well as powdered cashews are added in the recipe. few more similar recipes on blog are: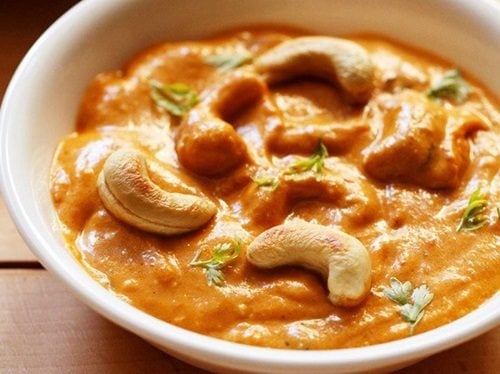 30. paneer handi recipe – a delicious and creamy gravy cooked in a handi. if you do not have a handi, then you can still make paneer handi in a pan or a kadai (wok). the gravy in this recipe is made with a base of cashews, onions and tomatoes.