Chinese noodles recipe collection. Over the last many years, Chinese noodles have penetrated the Indian market with a lot of marketing and publicity, thereby changing our food habits.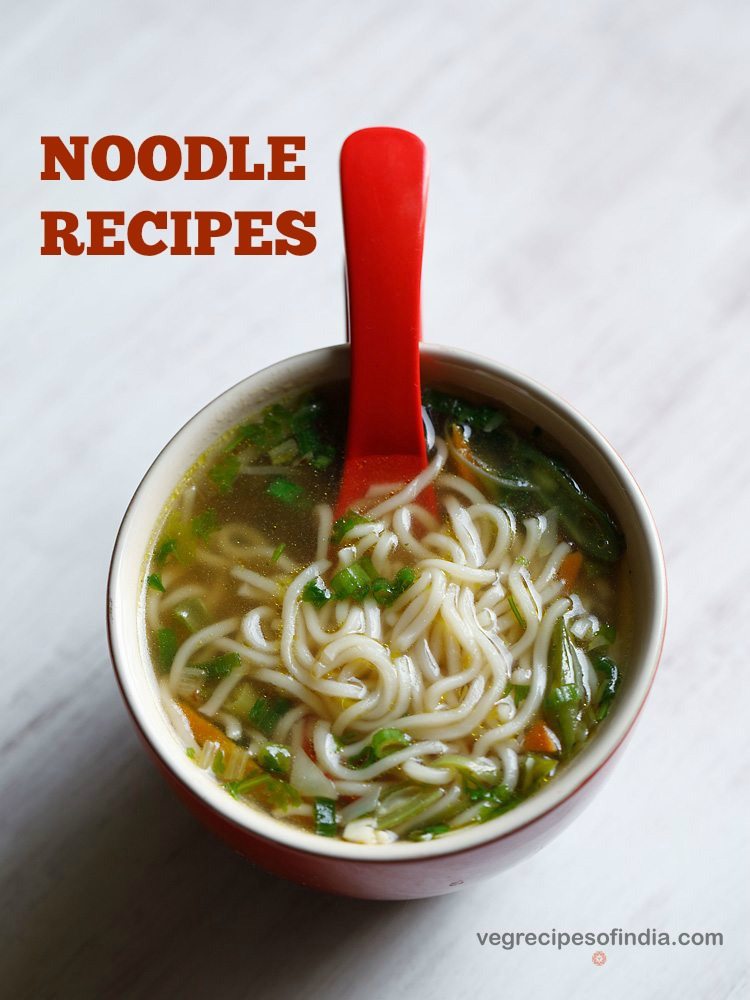 Personally, I always make a proper Indian meal most of the time, but yes occasionally I do make recipes with noodles.
As far as possible, I try to use whole wheat noodles, but I do not get them easily every time.
Another thing which I take care is to Add as many veggies as possible in the noodle recipe. i never make a plain spiced noodle dish. I always add mix vegetables in it.
Chinese noodles recipes are a favorite with most of us including kids. Whereas maggi noodles are popular with many folks, no one in my home likes maggi noodles. I usually buy whole wheat noodles or hakka noodles from other brands.
In any Chinese noodle recipe, the noodles can be used two ways. one is boiled noodles and the second is fried noodles. I have shared both boiling and frying noodles perfectly in separate detailed step by step posts:
The recipes shared here are all vegetarian Chinese noodle recipes and includes main course, soups and snacks.
12 Chinese noodles recipes
1. Veg noodles recipe – an Indo Chinese stir fried preparation of noodles with vegetables. This version of veg noodles is neither spicy nor hot as I have not added any chili sauce. The veggies can be of your choice. you can serve the veg noodles steaming hot as it is or with some black bean sauce or tomato sauce.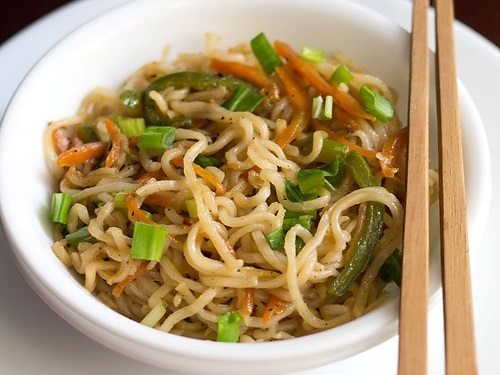 2. Hakka noodles recipe – a popular Indo Chinese noodle recipe that one can get in most restaurants in India and in the roadside Chinese street food joints. This veg hakka noodles recipe taste delicious and will have you craving for more. you can serve vegetable hakka noodles plain or accompanied with a Indo Chinese dish like gobi manchurian or veg manchurian or paneer manchurian.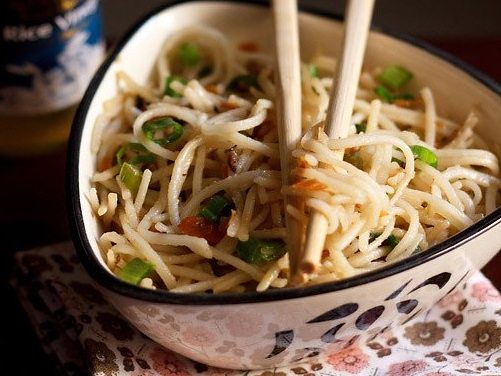 3. Chow mein recipe – a delicious Chinese recipe of vegetable chow mein noodles. Veg chow mein is basically stir fried noodles with lots of veggies. Smooth velvety noodles with crunch from the veggies. The recipe comes together in minutes, provided some one chops the vegetables for you ????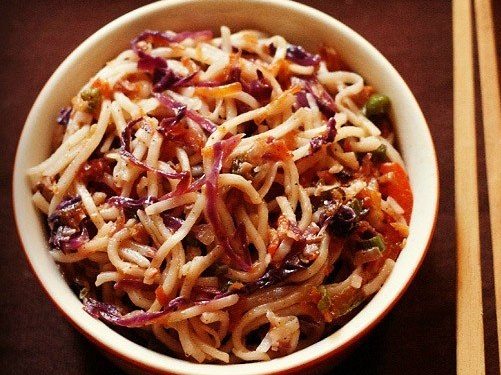 4. Manchow soup recipe – spicy and hot Chinese soup made from mixed vegetables. You can serve veg manchow soup as starter with any Indo Chinese main course like veg fried rice or burnt garlic fried rice or singapore fried rice or 5 spice rice.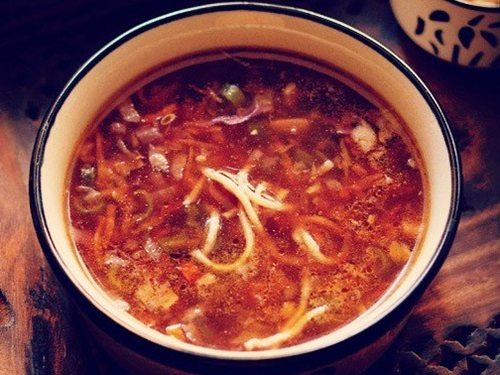 5. Chinese bhel recipe – Chinese bhel is a fusion recipe that is made for Indian tastebuds. Similar to Bhel puri, Chinese bhel has sweet, tangy and spicy taste. This recipe of Chinese bhel is too delicious and tastes exactly like a chaat snack.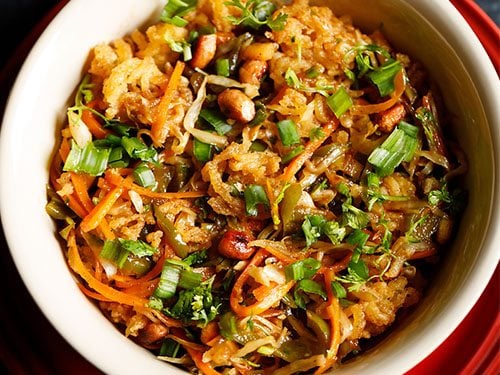 6. Schezwan noodles recipe – spicy and tasty stir fried Chinese vegetable noodles with schezwan sauce. schezwan noodles is a popular Indian street food.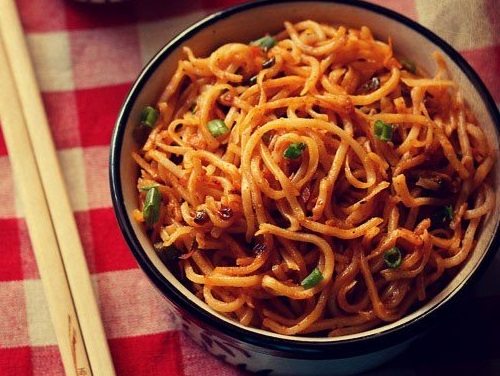 7. American chopsuey recipe – one of the most popular and tasty fusion recipe is veg American chopsuey. This crispy crunchy snack is popular with both kids and adults alike. This recipe of American chopsuey gives you one of the best tasting veg chopsuey.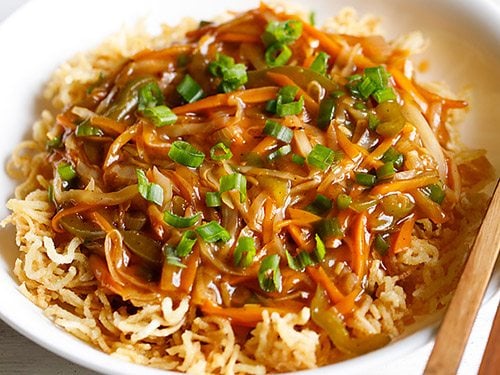 8. Noodle soup recipe – this recipe of veg Chinese noodle soup is a clear soup which is lightly spiced and mild. The soup is made with mix veggies and noodles. the noodles can be any type of noodles. You can use rice noodles, whole wheat noodles or instant noodles.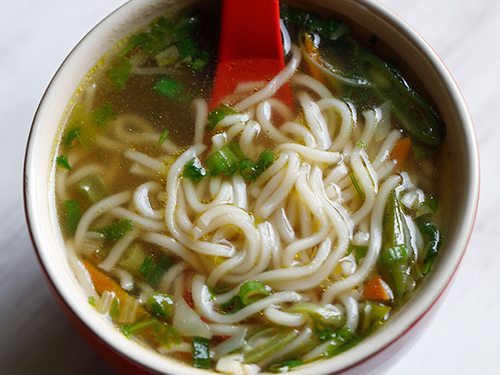 9. Chilli garlic noodles recipe – easy to prepare spiced Chinese chilli garlic noodles recipe. this recipe has noodles spiced up with garlic, dry red chilies and red chili sauce. i have not made the dish spicy, but by adding more red chili sauce, you can make spicy noodles.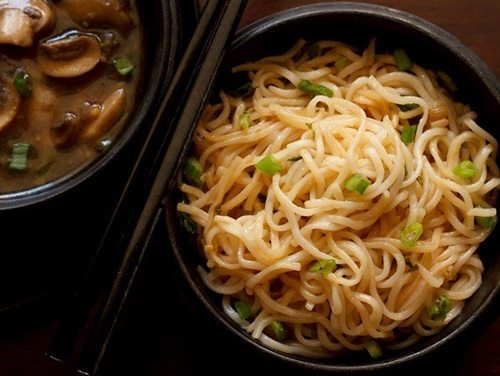 10. Mushroom noodles recipe – a quick and tasty recipe of stir fried mushroom noodles. this Chinese mushroom noodles recipe is simple and easy to make like most noodle recipes. No extensive chopping of veggies here, as we need to only chop the mushrooms and spring onions along with the usual garlic, ginger and green chilies.
11. Spring roll recipe – yummy and a popular Chinese snack recipe of vegetable spring rolls. These delicious spring rolls are crunchy from outside, with a spiced vegetable and noodles filling from inside. You can use store brought wrappers or make them at home.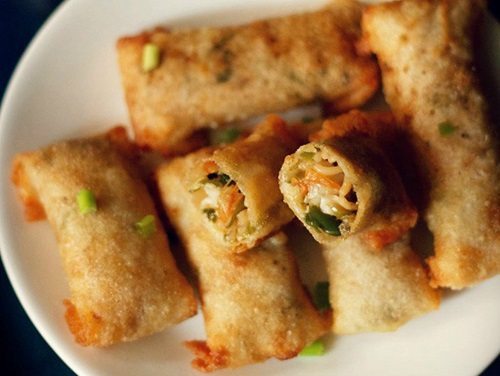 12. Singapore mei fun recipe – singapore noodles is one of the delicious variety of stir fried noodles that we get in Chinese restaurants or take aways in India. Rice noodles or rice vermicelli are used to make singapore noodles. I am sharing a vegetarian recipe of singapore noodles where I have used white button mushrooms along with some carrots and capsicum (green bell pepper).