collection of lassi recipes – lassi is very popular beverage in north india during summers. we often make lassi during hot summers using a wooden hand blender (called as madani, in punjabi language). i do have a mixer and an electric blender, but i prefer to make lassi this way. churning the fresh homemade curd with the traditional indian hand blender has its own charm. lassi made this way tastes different too.
for making lassi its always good to use fresh curd/yogurt. homemade curd is always a better option. i make curd often at home and in the summer heat, it sets quickly. so either i make lassi or raita or a simple kadhi with the curd.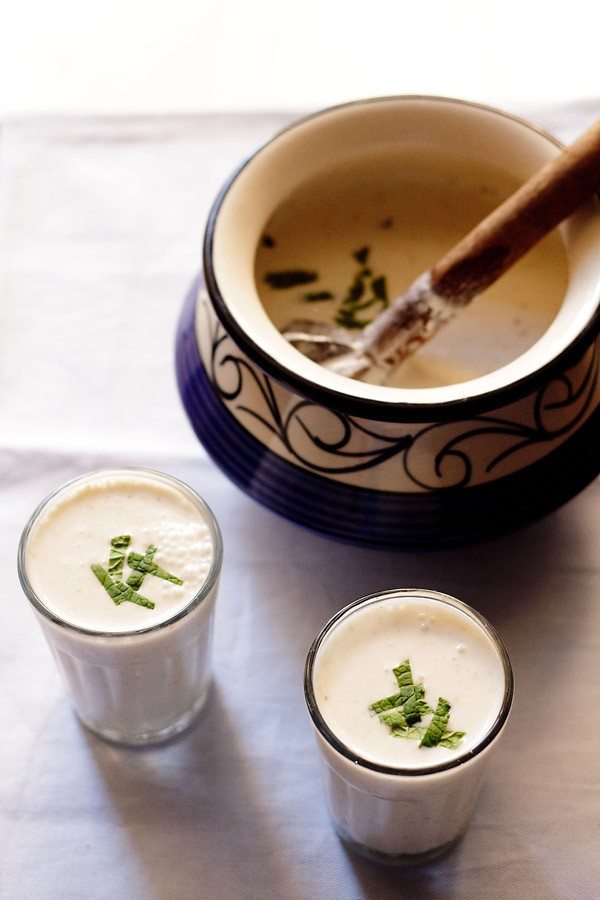 there are many variations of making lassi. the most common lassi varieties made is the sweet punjabi lassi and salty lassi. but you can add flavors of few seasonal fruits or dry fruits to lassi and make fruity lassi or dry fruit lassi also. you can even use cashew yogurt or almond yogurt to make lassi. few such variations are listed in this collection.
apart from lassi, other cooling beverages you can make during summers are kokum sherbet, khus syrup, sandalwood sherbet, watermelon juice, shikanjvi (nimbu pani), aam ka panna and sattu drink recipe.
collection of 8 lassi recipes:
1. sweet lassi recipe – the classic sweet punjabi lassi flavored with cardamom powder and saffron. the most popular and often made lassi. you can even chill sweet lassi in the refrigerator for some hours.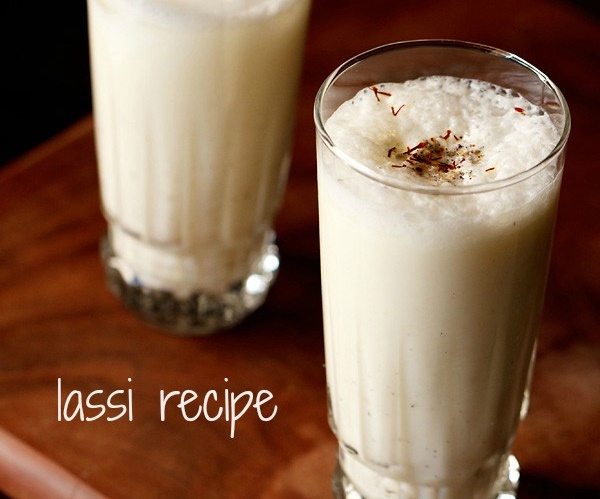 2. salty lassi recipe – a contrasting variation to the sweet lassi and preferred by some folks. spiced with black salt and roasted cumin powder. a cooling savory drink to beat the heat.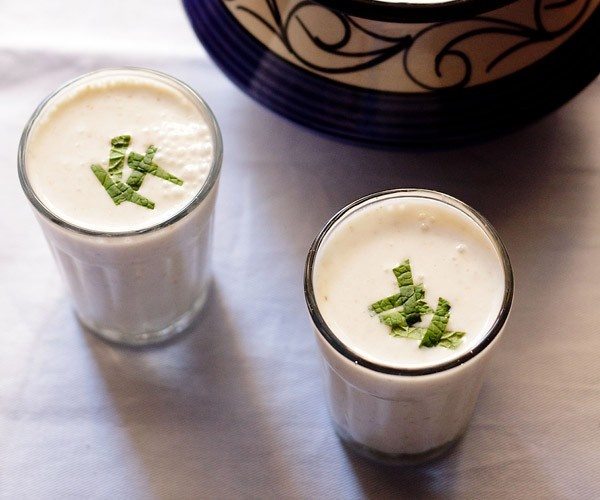 3. mango lassi recipe – one of the most popular fruit based lassi. whichever variety of mangoes you add, just ensure that they have a smooth pulp and are not fibrous. though this lassi made with fresh mangoes taste best, you can also use ready made mango pulp.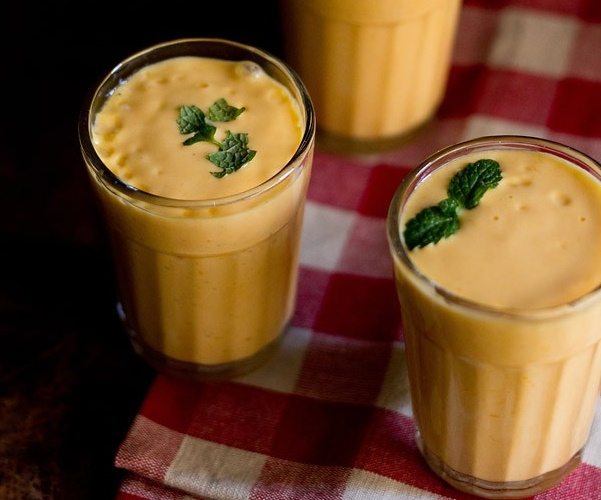 4. strawberry lassi recipe – creamy, fruity, rose scented lassi made with yogurt, strawberries, cream and rose water. this is a creamy thick rose scented strawberry lassi as both cream and rose water are added. skip the cream if you do not want it.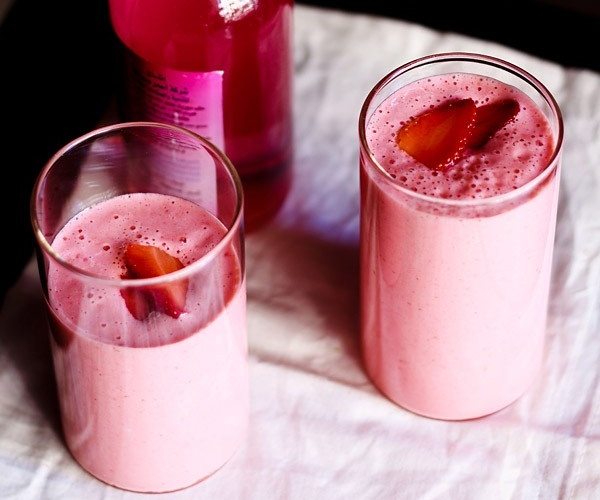 5. fruit lassi recipe – a 15 minute lassi made with mix fruits. the recipe is made with only mangoes and bananas. though, you can use other fruits also like apples, peaches, figs, berries, strawberries, chickoo. avoid using any citrus fruits as they don't go well with curd. as per ayurveda ripe sweet mangoes and curd go well in combination with each other.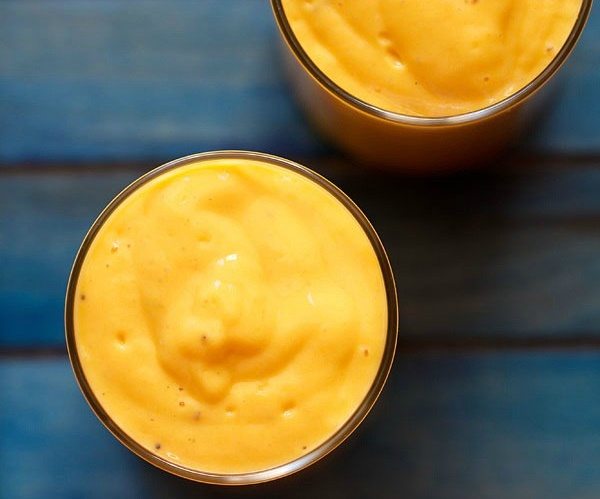 6. papaya lassi recipe – refreshing vegan lassi made with papaya and flavored with cardamom. papaya lassi has similar flavors like that of mango lassi. if you are not able to find mangoes then making papaya lassi is a good option to enjoy tropical flavors.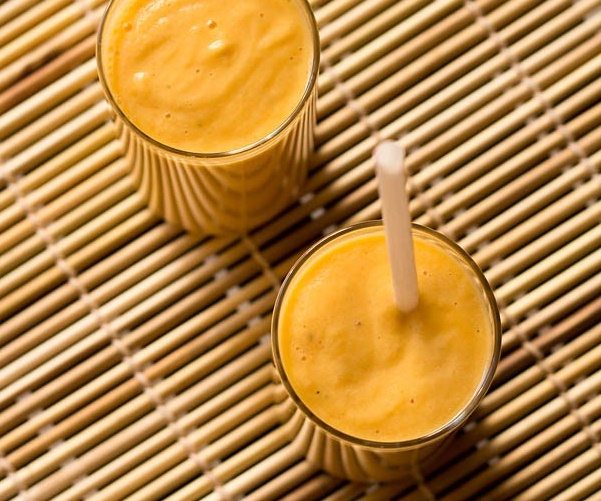 7. masala lassi recipe – the main ingredient which brings out an earthy and an intense flavor in the masala lassi is palm jaggery. it compliments the spices very well and you have a strong lassi which you are going to love.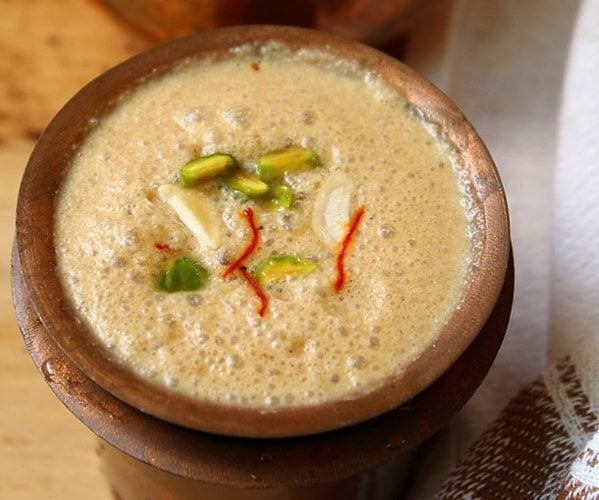 8. rose lassi recipe – fragrant, refreshing and cooling lassi made with fresh curd, rose petals and rose syrup. in this lassi recipe, both the rose syrup and yogurt are cooling. you can add rose syrup in milk or in falooda also.
9. badam pista lassi recipe – a variation of lassi recipe made with almonds and pistachios.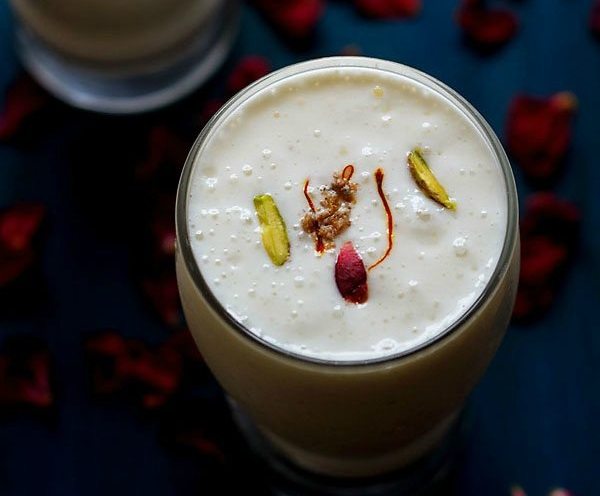 About
i started vegrecipesofindia.com in feb 2009. it is a pure vegetarian blog and shares recipes with step by step photos.

i am passionate about cooking from childhood and learnt cooking from my elders. a home science degree course further enhanced my cooking and baking skills professionally along with an internship in a five star hotel. i am trained both in mainstream indian as well as international cuisines.

all the 1800 recipes posted on blog are tried and tested and made healthy wherever possible. the recipes are detailed and with step by step pictures that will easily help you to make delicious and tasty vegetarian food.