Collection of 11 tasty black chickpeas recipes – kala chana is black or brown chickpeas widely used in Indian cuisine. Kala chana are rich in protein, fibre and other nutrients. Having a low glycemic index they are diabetic friendly. Since these are a rich source of protein, they are excellent for growing up kids and people who are into sports or need lots of energy.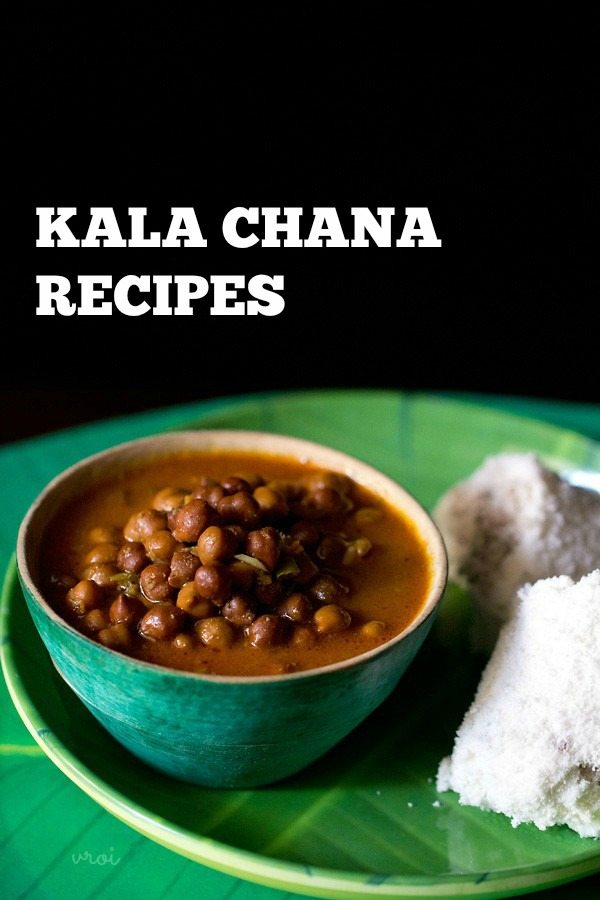 At my in laws home, often on saturday kala chana is cooked as a sabzi or curry. Before cooking kala chana, you do need to soak the chickpeas in water for 8 to 9 hours or overnight. In case you forget to soak chickpeas, then soak them in hot water for at least 2 hours.
When we make black chickpeas we don't throw the water and use it for cooking. Whereas for white chickpeas, we discard the water which is used for soaking them.
For cooking kala chana you can cook them in a pot or pressure cooker. Cooking any type of beans or legumes in a pressure cooker is easier as it saves a lot of time and fuel. So i always suggest to cook black chickpeas in a pressure cooker rather than cooking in a pot. In a pressure cooker, the chickpeas cook much much faster than in a pot, which takes hours.
Black chickpeas should be cooked really well. they might be difficult to digest for some folks. Hence adding cumin and asafoetida in recipes help in the digestion.
This post shares a collection of 11 black chana recipes I have shared on blog. You can even make these recipes with white chickpeas (safed chana or kabuli chana) or green chickpeas (hara chana). I have already posted Collection of white chickpeas recipe. there are many more recipes made with black chickpeas in India. I do plan to add them gradually and slowly.
Collection of 11 black chickpeas recipes
1. Kala chana recipe – this simple and delicious Punjabi curry is very easy to make and yet flavorful. Basic ingredients like onions, tomatoes and garlic along with the regular Indian spices go into it.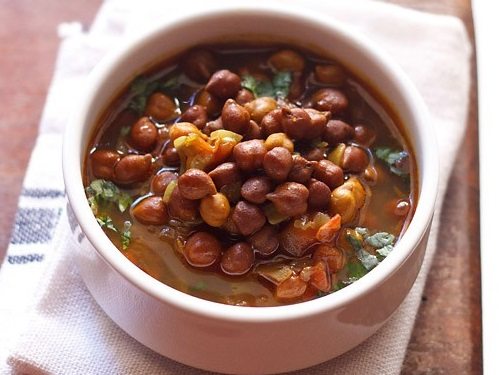 2. Kadala curry – spicy and tasty black chickpeas curry from the Kerala cuisine. the combo of kadala curry with puttu or appam is too good. You can also serve this curry with idiyappam or steamed rice or rotis or poori.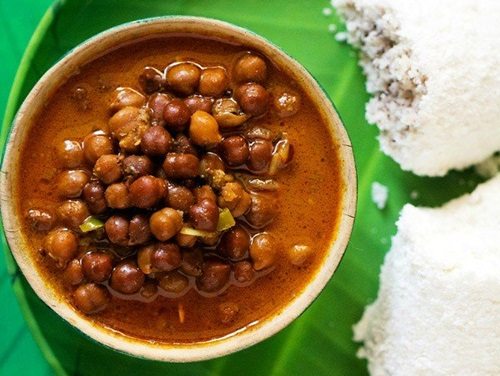 3. Sookha kala chana – this is a Punjabi style chatpata dry kala chana recipe which goes very well with rotis or pooris. have this dry kala chana with the zing of lime and it taste great.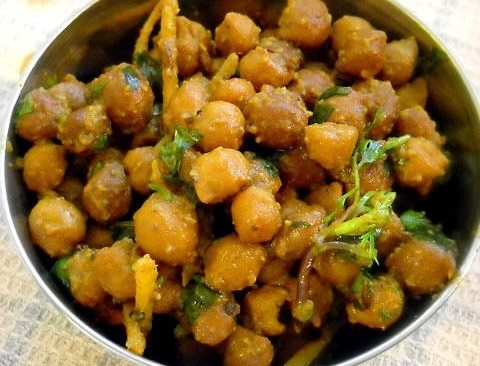 4. Kala chana chaat – this black chickpeas chaat is spicy, tangy and can be hot if you add some more chilies to it. This also serves as an excellent starter and can be served both warm and chilled. This chaat is much similar to the green chana chaat that one gets at juhu beach in Mumbai.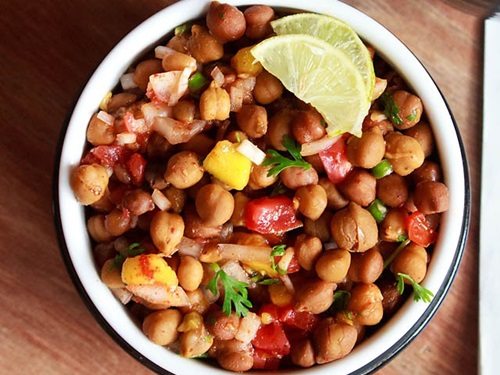 5. Tindora chana masala – Mangalorean style ivy gourd & brown chickpea curry made with roasted ground spices and fresh coconut. instead of brown chana, you can also use safed chana or white chickpeas.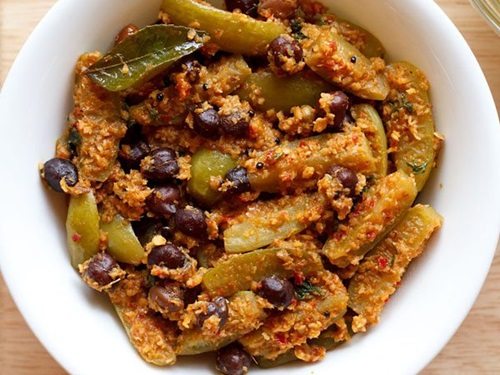 6. Ghugni recipe – delicious spiced curry made with black or brown chickpeas. This kala chana ghugni recipe comes from the Bihari cuisine. during winters this curry is very comforting with some steamed hot rice. Also do not forget to accompany some chopped onions, green chilies, coriander leaves and lemon wedges.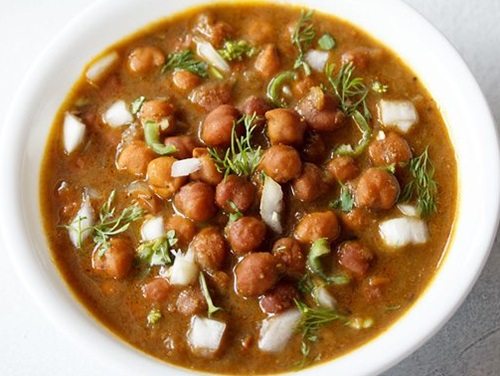 7. Kala chana sundal – a simple and easy black chickpeas recipe often made during Ganesh Chaturthi or Navratri festival in south India. various sundals can be made with different legumes or lentils like Rajma sundal or White chana sundal and Green peas sundal.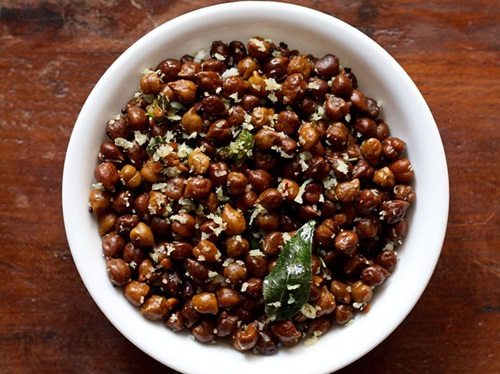 8. Sookha kala chana recipe for Navratri pooja – sharing an easy Punjabi dry curry which is made with minimal ingredients and is yet very tasty. This is a family recipe which we make when we break Navratri fast on ashtami or navami. so on this day prashad of sookha kala chana, pooris and sooji halwa is made. To know more about Navratri fasting you can check this post covering Navratri fasting rules and vrat ka khana.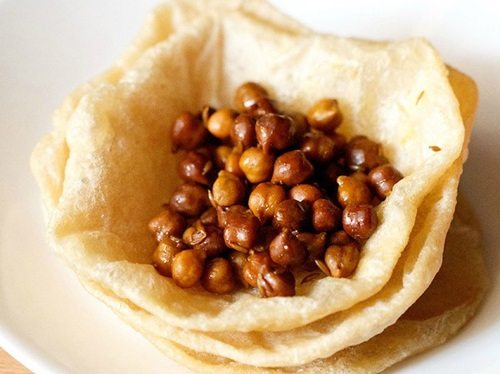 9. Kala chana usal – This is a Malvani recipe of usal made with black chickpeas. Usal is a curry dish made with legumes/sprouted legumes or mixed sprouted legumes and is had with pav (bread), chapati or rice. this is a favorite recipe at home. I use the same recipe to make usal with different legumes and lentils.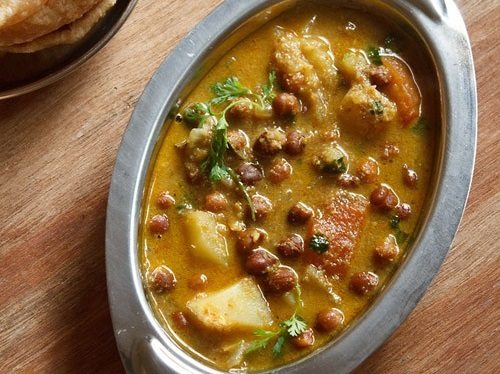 10. Kootu kari – kootu curry is a thick curry based dish made with a few veggies and legumes. The veggies that are added are yam, ash gourd, carrots, snake gourd, pumpkin or plantains. the legumes added are black chickpeas or bengal gram (chana dal). Kootu curry is best served with rice. You can accompany a thoran by the side along with some papaddums and lemon pickle or mango pickle.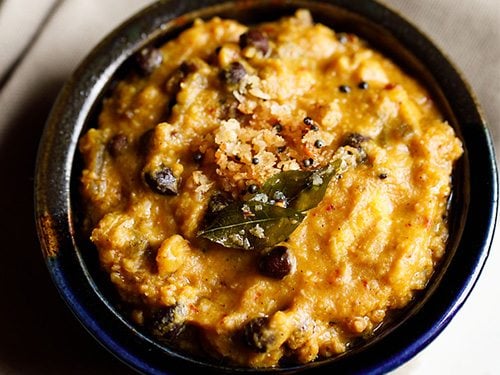 11. Veg shammi kabab – vegetarian version of shammi kabab made with black chana. These shammi kababs are crisp, succulent and tasty.