Collection of 23 dry fruits recipes. dry fruits and nuts are a good source of essential nutrients and energy. So its good to include dry fruits in your food. Dry fruits are especially good during winters or cold season as they not only give energy but also warmth to the body. During religious fasting days also you can munch on the dry fruits to get a quick boast of much needed energy.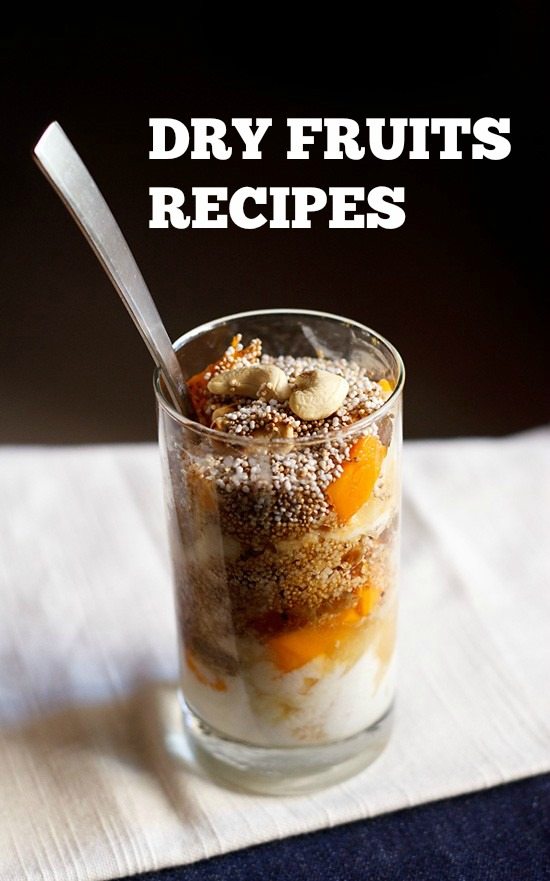 For some nuts like almonds, its always best to soak them in water. Soaking almonds helps in digesting them easily. Also always remove the peels from the soaked almonds before eating them.
Dry fruits and nuts when roasted also make for a good snacking option. You can dry roast the dry fruits in an oven or in a pan and spice them with your favorite spices and store them in air tight container and munch on them whenever you want.
Here in this collection I have shared recipes where I have used mix of dry fruits or at least two dry fruits in a good amount.
Collection of 23 dry fruits recipes:
1. Dry fruits ladoo recipe – an easy and quick recipe for making healthy and delicious dry fruits ladoos. This recipe is a no ghee/oil, no sugar and a vegan recipe. the proportions of the dry fruits can vary according to your choice.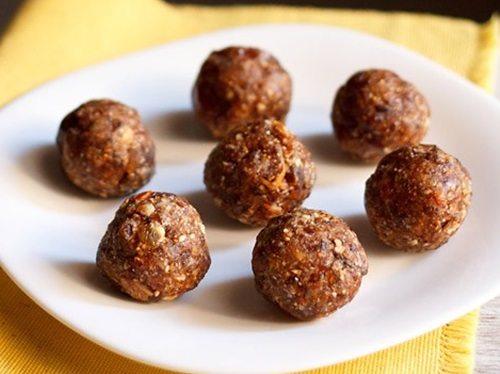 2. Dry fruits barfi recipe – this is a simple, easy and tasty recipe to make dry fruits barfi. since enough sweetness comes from raisins, dates and figs, so there is absolutely no need to add any sugar in this barfi recipe. This is a guilt free sweet which you are going to love.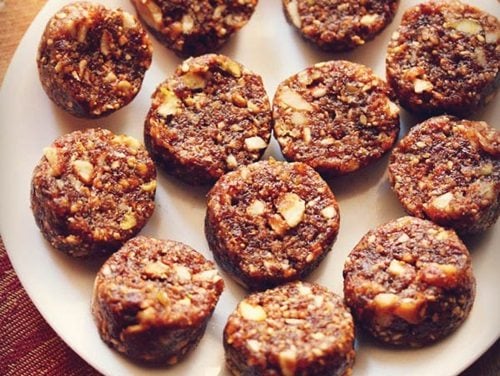 3. Christmas fruit cake recipe – this fruit Cake has a wonderful fragrant aroma and is light, crumbly, moist and too delicious with notes of rum in it. the recipe used a mix of dry fruits and nuts. You can use your choice of dry fruits also. For soaking the dry fruits, I have used rum. But you can also use wine. For a no alcohol version, you can use orange juice or apple juice.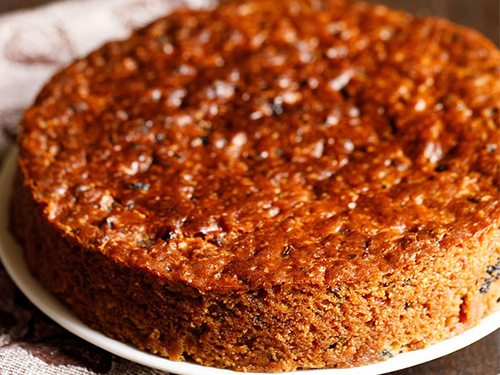 4. Dry fruits milkshake recipe – this is a healthy beverage as well a great energy supplement for anyone who wants a quick boost of energy. this dry fruits milkshake is very rich in iron and calcium. Good for occasions when you are low in energy levels and quickly wants to super charge your energy levels.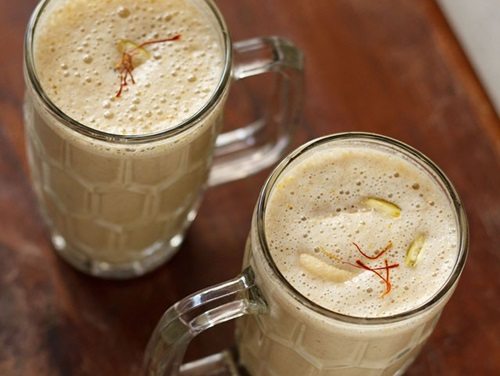 5. Kashmiri pulao recipe – Kashmiri pulao is one of the easiest pulao recipes to make. It is aromatic, mild and sweet pulao. the pulao is garnished with both dry fruits and fresh fruits. Dry fruits gives warmth and is ideal for the cold climate.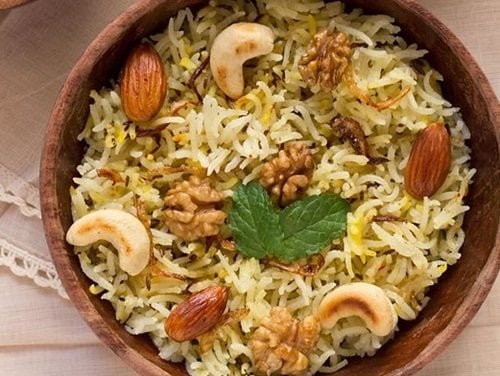 6. Fruit kesari recipe – rich and delicious South Indian pudding made with rava (sooji or cream of wheat), mix fruits, ghee and dry fruits. kesari is the South Indian version of Sooji halwa.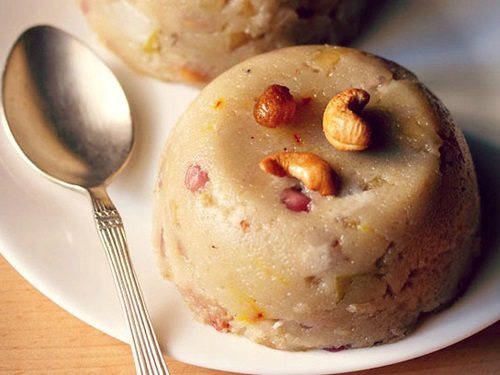 7. Dry fruits karanji recipe – mostly Karanji are made with all purpose flour. however, I have used whole wheat flour for this recipe. Yet the karanjis were flaky from outside. These karanji have a delicious sweet stuffing of mawa and dry fruits.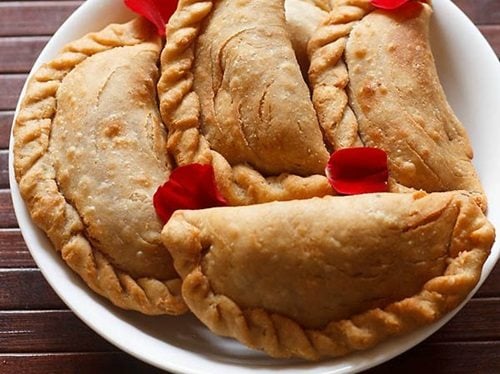 8. Christmas plum cake recipe – this is an easy and tasty recipe for making a Kerala style christmas fruit cake. the fruit cake is soft, moist and crumbly. you can use dry fruits of your choice, but do not skip on the candied orange peels. these give a lovely bitter note in some bites while savoring this fruit cake.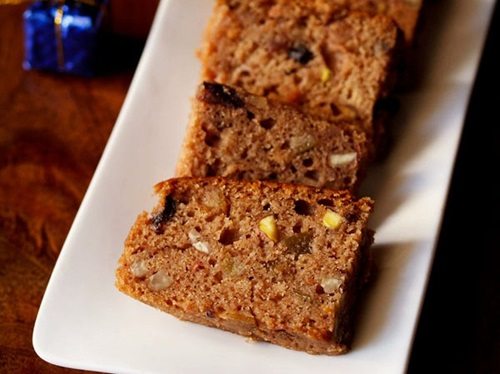 9. Dry fruits modak recipe – Modaks are sweet dumplings made with rice flour and different types of filling. This dry fruit modak recipe has a mixture of dry fruits, mawa, poppy seeds & coconut as the stuffing.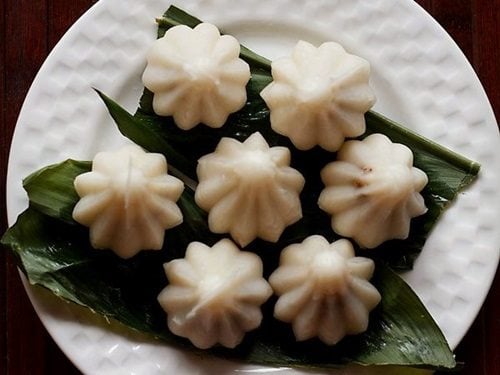 10. Meethe chawal recipe – zarda pulao is a fragrant sweet pulao made with rice, saffron and dry fruits. This is an easy method to make this sweet pulao.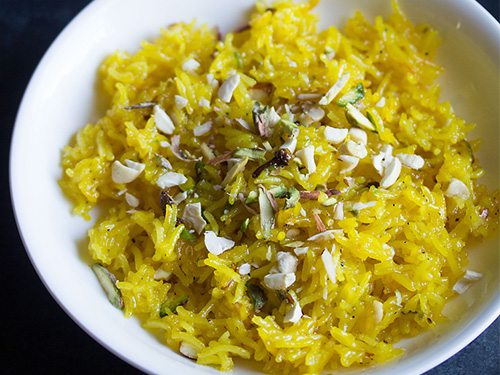 11. Badam kaju katli recipe – this is an easy and tasty recipe of almond cashew fudge. i have made this recipe by using my Kaju katli recipe. its an easy recipe and there is no need to check the string consistencies in the sugar syrup. Also a quick recipe as the almonds are not blanched.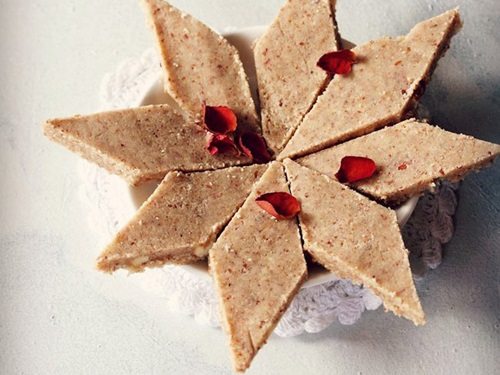 12. Masala milk recipe – masala doodh is sweetened flavored milk beverage from the Maharashtrian cuisine. A mix of dry fruits and a few spices are added which makes the final drink aromatic as well as delicious.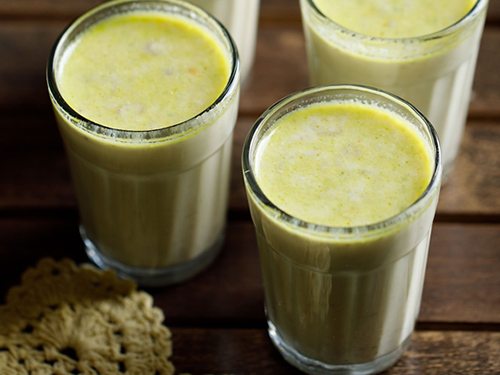 13. Fruit salad recipe – a tropical fruit salad made with sweet fruits. for this nutritious fruit salad I have chosen sweet fruits like mango, banana, chickoo and papaya. As a topping on the fruits, I added some roasted cashew nuts, almonds and walnuts for additional texture and crunch.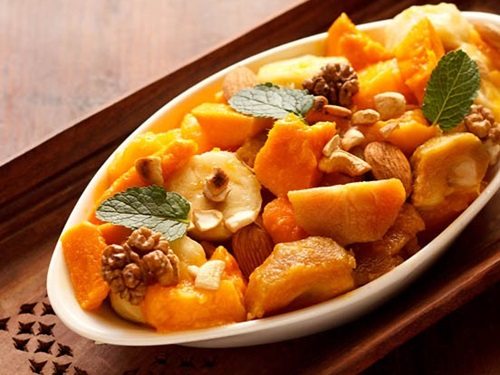 14. Christmas wine fruit cake recipe – this is an easy and delicious recipe to make a moist and soft eggless wine fruit cake.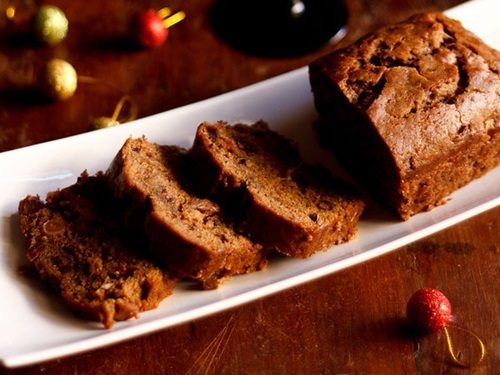 15. Amaranth yogurt honeyed parfait recipe – this is a healthy, tasty and nutritious parfait made with popped amaranth, yogurt, honey, fruits & dry fruits. the amarant yogurt fruits parfait can be served as a breakfast or can be had between meals too. They can also be served as dessert after meals.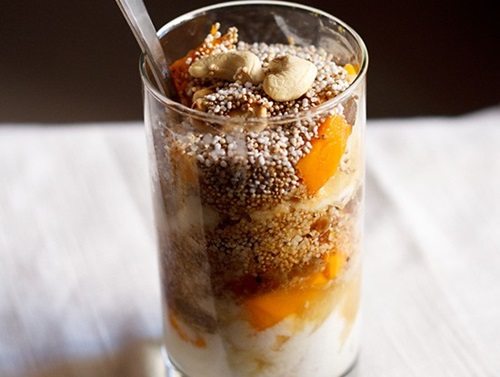 16. Badam pista barfi recipe – this is a very easy and quick barfi recipe made with almonds, pistachios and khoya (mawa). It just takes about 20 to 25 minutes to make this recipe. You can serve them plain or with a glass of milk.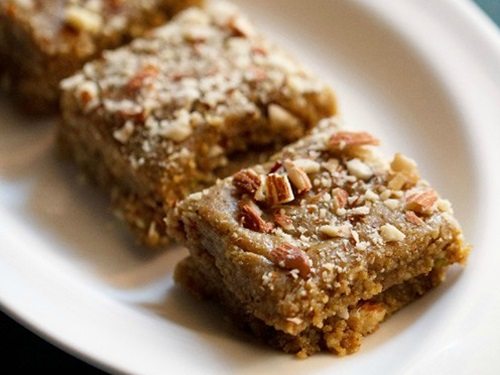 17. Paan gulkand drink recipe – an cooling and refreshing summer cooler made with pureed betel leaves, gulkand and milk along with basil seeds. betel leaves have complex flavors. You have to taste it to experience what I am saying. They have a hint of everything – sweet, bitter, astringent, lemony, minty and so many other flavors.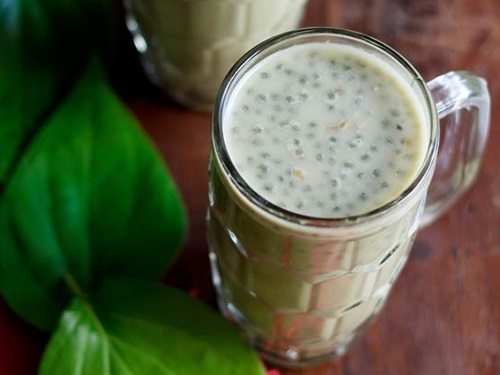 18. Badam pista lassi recipe – a delicious variation of Lassi recipe made with almonds and pistachios. addition of badam and pista gives a nice nutty flavor and taste to the lassi. Lassi is a popular yogurt drink in most parts of north India.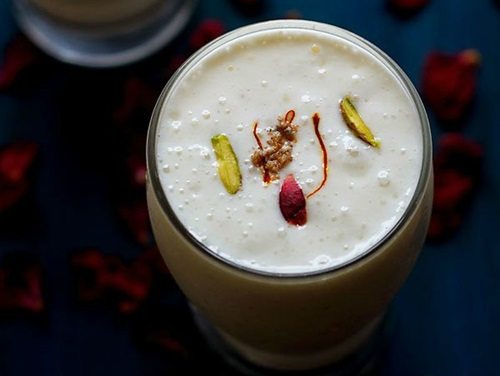 19. Kesar pista falooda recipe – a simple yet lovely dessert drink with saffron & pistachios flavored milk.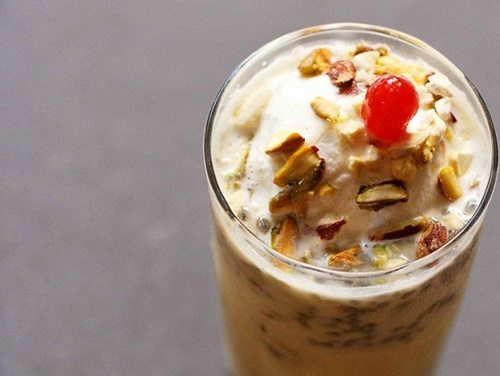 20. Masala milk powder recipe – a fragrant healthy powder that is added to milk, made with dry fruits and a few fragrant spices. One glass of hot milk with masala milk powder in the night will also help in getting sound sleep.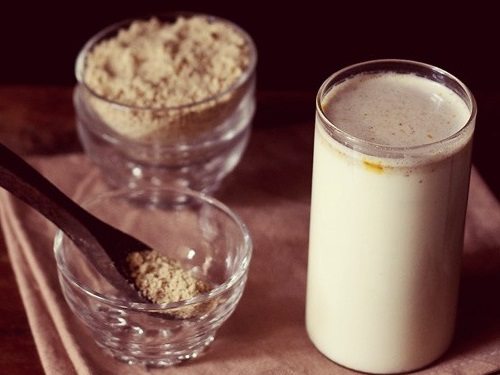 21. Hyderabadi shahi pulao recipe – this vegetable pulao is royal and rich having a myriad of textures and flavors in each bite. Addition of dry fruits and nuts, saffron, ghee make this veg pulao rich and festive.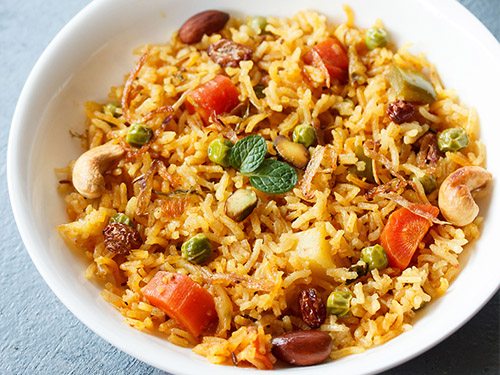 22. Aval chivda recipe – crisp, crunchy, sweet, savory and mildly spiced mixture made with rice flakes or poha, dry fruits and spices.
23. Sabudana chiwda recipe – crispy and tasty fasting snack made from nylon sabudana & dry fruits for the Navratri fasts.