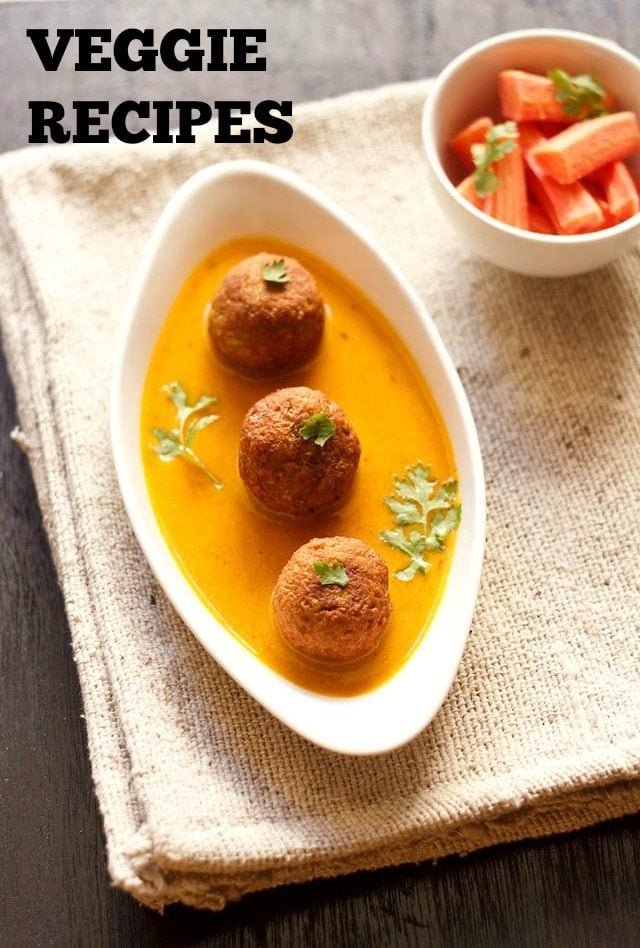 collection of top 10 veggie recipes posted on the blog. its a good practice to include vegetables, salads and fresh fruits in your diet. veggies are specially important for growing up kids who need a healthy diet. its also important that they are introduced to different veggies because at a tender age our food habits are formed.
try making these delicious veggie recipes at home. although in this list, i have shared popular veggie recipes from the blog. but i have taken care to include different veggies in the collection to give you many options to choose from. hope this is helpful to you all.
if you want to check recipes posted with a particular veggie then you can check these collections:
mushroom is not a veggie but i thought of mentioning about them in this collection. as mushrooms are getting very popular among veg food lovers. so you can also have a look at popular mushroom recipes like kadai mushroom, mushroom korma or mushroom masala recipe.
top 10 veggies recipes:
1. bhindi masala recipe
easy to make and lightly spiced north indian dry curry made with okra. goes well with soft phulkas or chapatis. you can also check this bhindi masala gravy version. another popular crispy okra dish is this kurkuri bhindi recipe.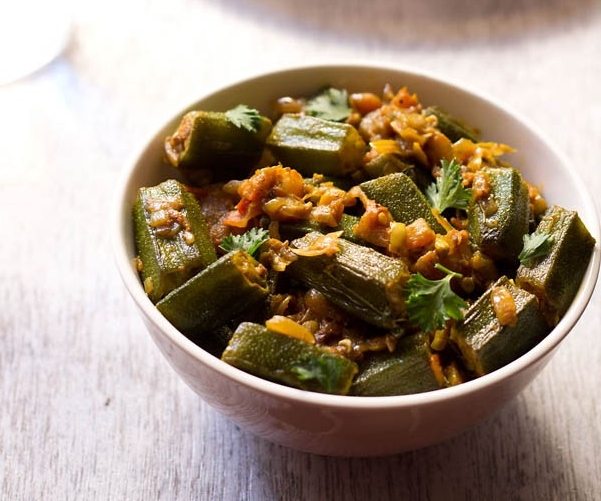 2. aloo matar curry recipe
a simple and home style recipe of punjabi peas and potatoes curry. best taste with fresh peas though you can even use frozen peas. you can also check this dry aloo matar and matar paneer recipe.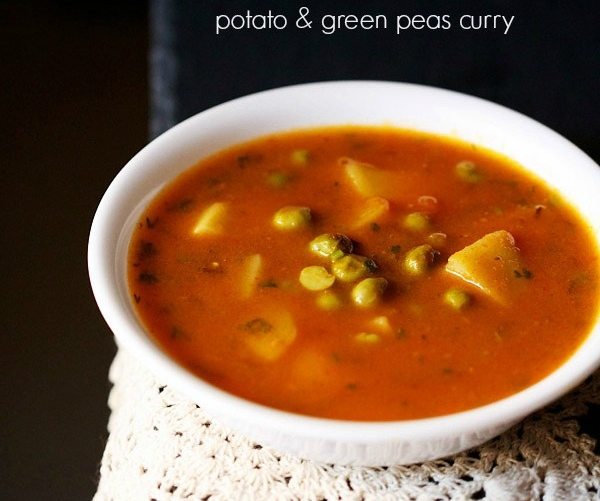 3. punjabi dum aloo recipe
this dum aloo recipe has a tang from tangy tomatoes and sweet hint from onions and cashews. in combination with the usual indian spices, what you get is a creamy and delicately spiced & flavored dum aloo. i have also shared restaurant style dum aloo recipe. if you like the spicy version then have a look at this kashmiri dum aloo recipe.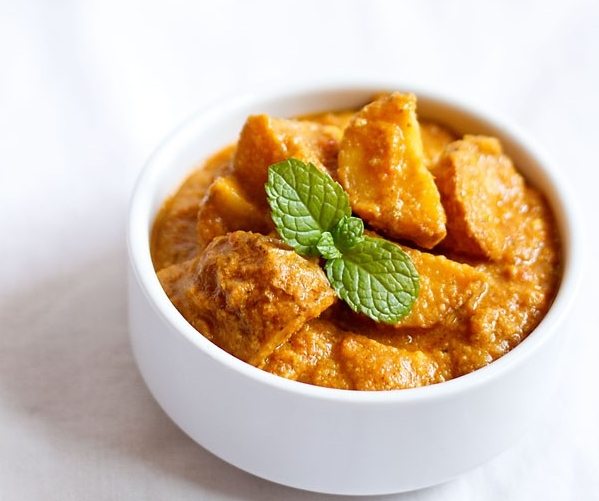 4. hotel style veg korma recipe
south indian hotel style kurma recipe made with mixed veggies, coconut and spices. korma or kurma is a gravy based dish and is served with chapatis, pooris or steamed rice. there are different ways of making a kurma gravy. you can also check this mildly spiced mix veg korma and paneer korma recipe.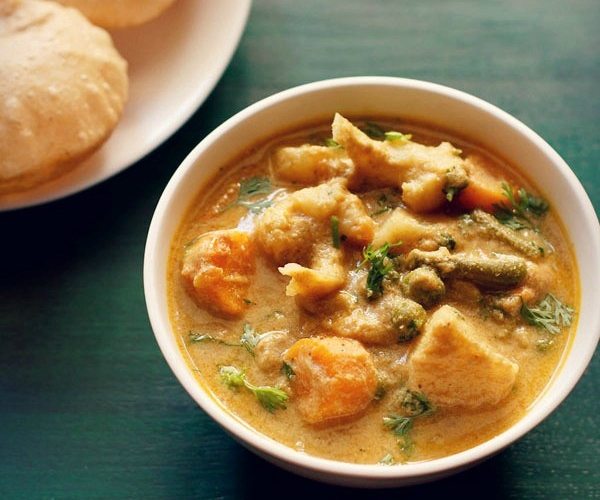 5. lauki kofta recipe
a light tomato based curry dunked with koftas made from bottle gourd (lauki or ghia). goes well with rotis, naan or basmati rice. other popular kofta variatios are cabbage kofta, veg kofta and malai kofta recipe.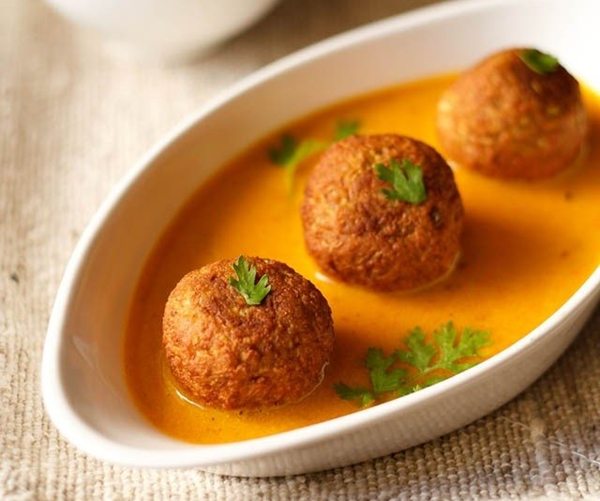 6. aloo gobi curry recipe
rich and creamy restaurant style aloo gobi recipe. there are many ways of making aloo gobi recipe and this recipe is more close to makhani gravy/sauce which is used in making paneer butter masala. you can also check this easy and simple yet delicious dry aloo gobi recipe and the restaurant style gobi masala recipe.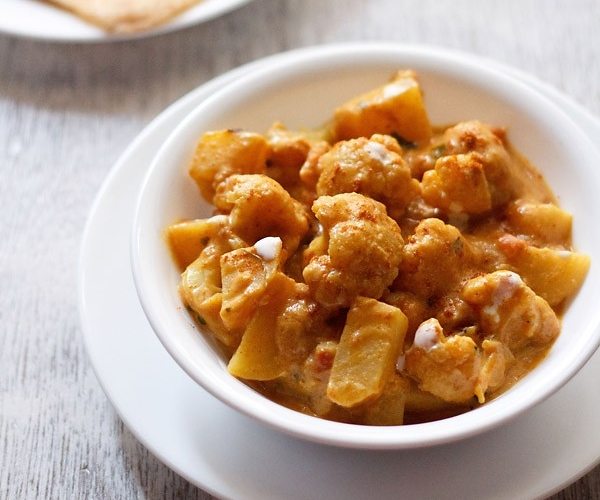 7. baingan bharta recipe
simple punjabi style baingan bharta recipe made without the use of many masalas and spices. we simply love this recipe in its simplicity and taste. you can also check this popular maharastrian stuffed brinjals dish called as bharli vangi recipe.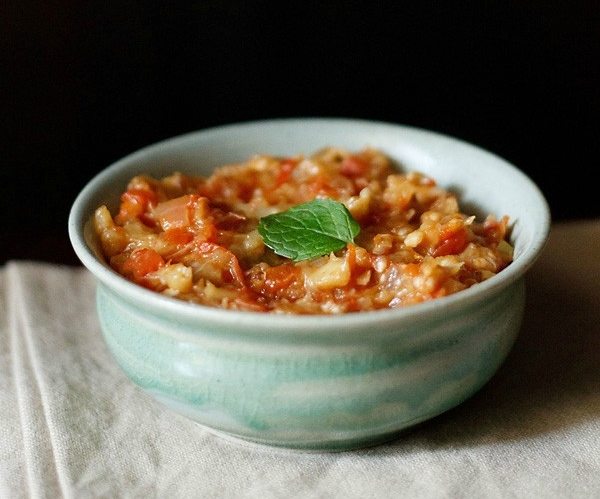 8. stuffed capsicum recipe
green bell peppers stuffed with spiced potatoes. sometimes i also add green peas to the potato stuffing. this dish also makes for a good tiffin box lunch. stuffed vegetable dishes are quite popular in india. you can also check this popular punjabi style bharwan karela, bharwan bhindi and stuffed mushrooms recipe.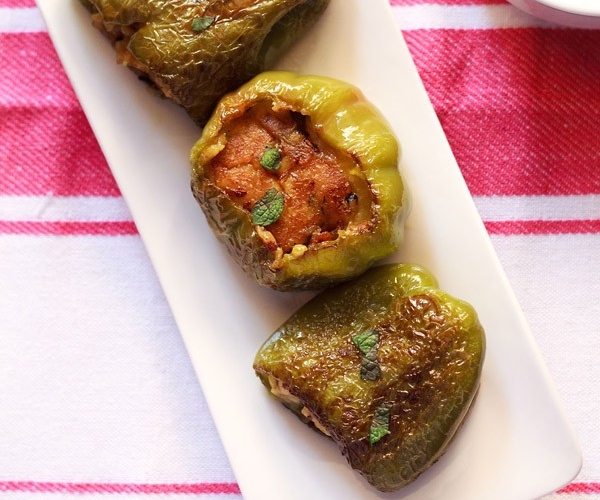 9. vegetable kadai recipe
restaurant style punjabi vegetable kadai gravy recipe. making the veg kadai takes some more time than preparing kadai paneer as the veggies need to be cooked. but the results are too good and delicious. you can also check this mix vegetable recipe.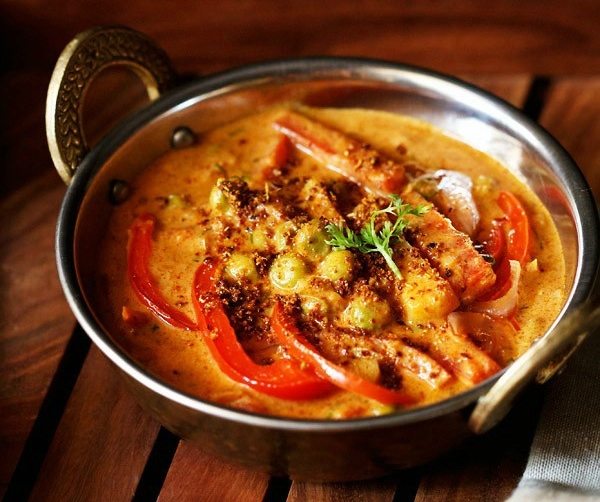 10. aloo palak recipe
delicious dish of potatoes in a smooth spinach sauce. goes well with with rotis, rice, naan or parathas. this aloo palak recipe is similar to the way i make palak paneer. the potatoes are boiled first and then added towards the end.