collection of 26 tomato recipes – tomato is one ingredient that i use a lot in my cooking. there are some recipes that i also make with tomatoes and have shared them here in this collection.
whenever buying tomatoes, use organic ones. or grow them in your balcony, terrace or garden. i always buy organic tomatoes, onions and potatoes.
there are some ingredients that come from abroad and have become part of indian cuisine. tomatoes, potatoes and chilies are such ingredient that are used often in indian homes. i have made this collection, so that it is easier for you to find all such tomato recipes in one place. you can also check these popular recipes collections:
collection of 26 tomato recipes:
1. tomato sambar – a delicious variation of south indian sambar made with tomatoes and lentils.
2. tomato rasam – easy and simple tomato rasam recipe. there is no dal/lentils used in this recipe. also there is no tamarind added in the recipe and also you don't need any rasam powder to make this rasam.
3. tomato soup – easy to make restaurant style tomato soup recipe. this is one of the most popular soup recipe served in most indian restaurants.
4. tomato upma – tangy and spicy upma made with sooji-rava (cream of wheat), tomatoes and spices.
5. tomato dal or tomato pappu – andhra style tomato dal where pigeon pea lentils are cooked with tomatoes and other spices-herbs. slightly tangy and a flavorful dal. best had with steamed rice.
6. tomato ketchup – homemade ketchup made with fresh ripe tomatoes, raisins and dry red chilies from scratch. the homemade ketchup sauce is full of tomato goodness. no pastiness, no sugary taste. there is tang of the tomatoes and the texture is rich with tomatoes.
7. tomato rice – spicy south indian tomato rice. you can have the tomato rice plain with some papads or chips or serve it with raita. also goes well in the tiffin box.
8. tomato pulao – tangy rice pulao made with tomatoes and mixed veggies. you can also make this pulao minus the mixed veggies. this is a slightly spicy version. do reduce the green chilies and red chili powder for a lightly spiced taste.
9. tomato chutney – spicy & tangy chutney made from tomatoes. no onion no garlic recipe.
10. tomato curry – spiced and mildly tangy tomato curry made with ground tomatoes, coconut and spices. the curry has coastal flavors of ground coconut and spices.
11. onion tomato raita – one of the easiest raita made using onion, tomato, green chili and mint.
12. tomato omelette – a delicious vegetarian omelette made with gram flour, tomatoes, onions and indian herbs & spices.
13. roasted tomato soup – easy soup recipe with roasted tomatoes. a simple & easy soup that can be had with some warm bread or baguette.
14. tomato cucumber sandwich – one of the most easiest and quick sandwich recipe to make. these sandwiches can also be packed as a tiffin snack as well as wrapped and taken while travelling.
15. tomato rice – simple one pot meal with rice, tomatoes and capsicum.
16. carrot tomato soup – healthy and easy soup made with carrots and tomatoes.
17. tomato bhaji – easy and simple sabzi made with tomatoes, jaggery, peanuts and desiccated coconut. tangy as well as slightly sweet. goes very well as a side dish with chapatis or phulkas.
18. aloo tamatar – easy lightly spiced curry made with potatoes and tomatoes. no onion no garlic navratri fasting recipe.
19. basic pizza tomato sauce – quick and easy pizza sauce made with fresh tomatoes, garlic and basil.
20. onion tomato chutney – easy to make onion tomato chutney for idli and dosa.
21. tomato rasam – easy recipe of tomato rasam made andhra style.
22. tomato raita – quick raita with chopped tomatoes.
23. tomato salsa – tangy and spicy tomato salsa from the mexican cuisine. tomato salsa is quick to prepare. you can serve it as an appetizer or condiment along with the main course.
24. tomato thokku – a south indian tomato pickle.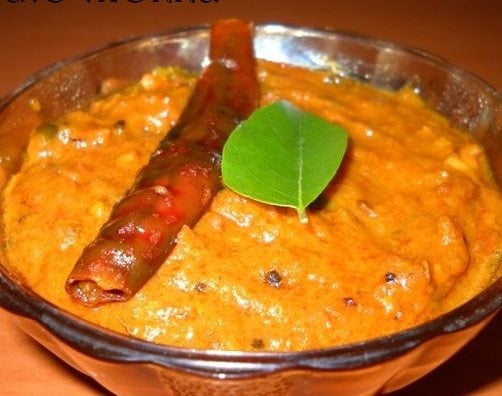 25. tomato mushroom penne pasta – pasta in a tomato mushroom sauce base. cheese is not added in the recipe. but you can add parmesan cheese to the tomato mushroom sauce.
26. portuguese tomato rice – simple and easy to make tomato rice recipe.