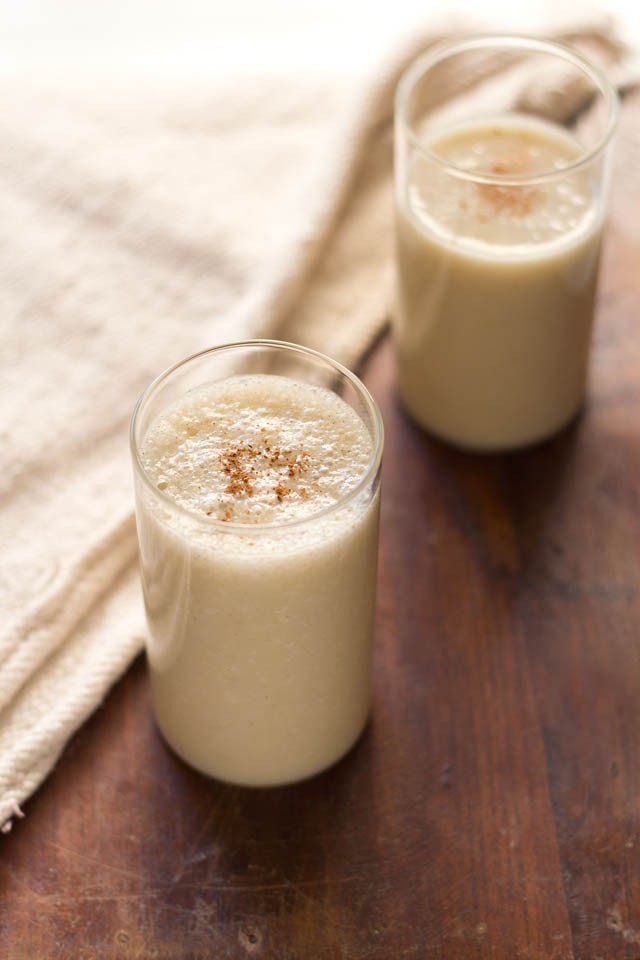 banana milkshake recipe with step by step photos – banana milkshake is yet another popular milkshake with kids. this milkshake is made with bananas, coconut milk, vanilla powder and cardamom.
when i prepare banana milkshake, i always make it with coconut milk or almond milk. according to ayurveda, the combination of bananas and dairy milk do not go well and this can lead to toxins, laziness, indigestion and slowing down of mind. in short, it creates heaviness in the body.
the banana milkshake recipe posted here is prepared with thin homemade coconut milk and surprisingly it is much lighter and soothing than banana milkshakes made with milk.
i don't know what is ayurveda's stand on using almond milk or coconut milk with banana but i definitely find it much healthier and better way of making banana milkshake than with cow's milk. do give it a try.
some more banana recipes which you can make are: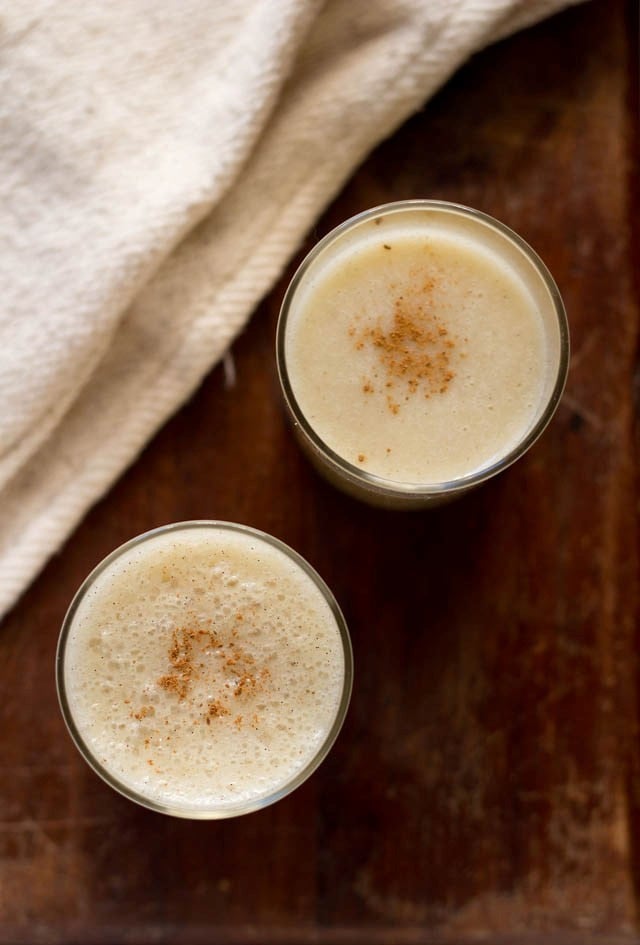 this banana milkshake is good for children and grown ups who have lactose intolerance. if you want to make the banana milkshake more easy to digest then use bananas which are more ripe. you can also use pinch of cardamom or cinnamon powder to flavor the milkshake.
if you are looking for beverages then do check mango milkshake, papaya lassi, kokum sherbet, dry fruits milkshake, chickoo milkshake and apple milkshake recipe.
banana milkshake recipe details below: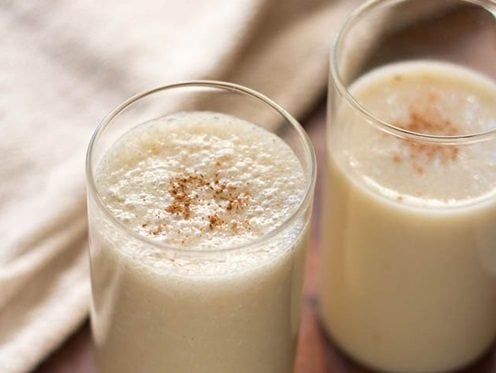 banana milkshake recipe | vegan banana milkshake recipe with coconut milk
banana milkshake recipe made with coconut milk, vanilla powder and cardamom.
course:
beverages & drinks
ingredients (1 cup = 250 ml)
2

cups

thin coconut milk

3

medium size bananas

sugar

or jaggery as required

1 to 2

pinch

of vanilla powder

OR ½ teaspoon vanilla extract (optional)

¼

teaspoon

cardamom powder

or cinnamon powder for garnishing - (optional)
how to make recipe
peel the bananas and chop them.

put the bananas, vanilla and coconut milk into the blender.

also add the jaggery or sugar as required.

blend everything till smooth.

pour banana milkshake in tall glass and sprinkle cardamom or cinnamon powder.

serve the banana milkshake immediately as with time its color and taste starts changing. so you can not store banana milkshake in fridge to have it later.
how to make banana milkshake recipe:
1. peel and chop 3 medium sized bananas. add the chopped bananas in a mixer or blender jar.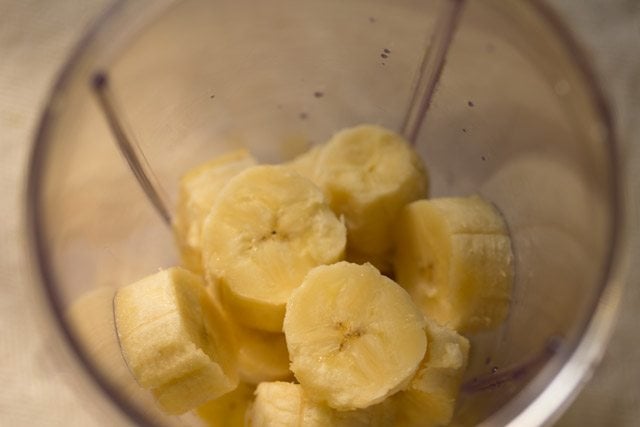 2. then add 2 cups thin coconut milk.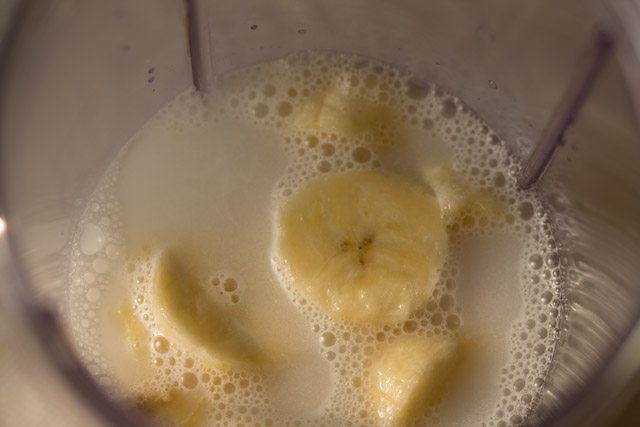 3. add ½ teaspoon vanilla extract or 1 to pinches of vanilla powder. this is optional and you can skip adding vanilla extract. i add vanilla extract to add some flavor.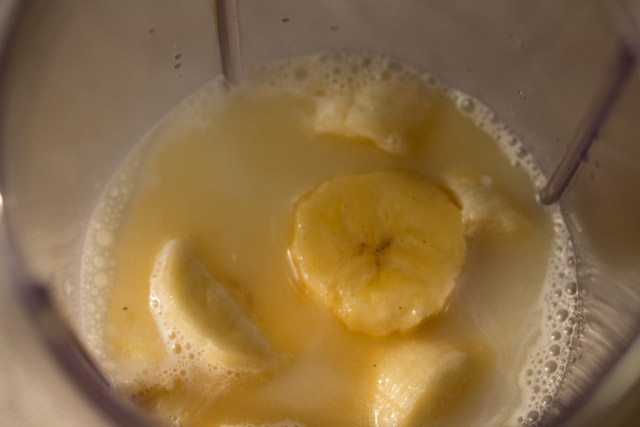 4. add 2 to 3 tablespoons of sugar or jaggery. add sugar or jaggery as required. you can also use honey or maple syrup instead of sugar.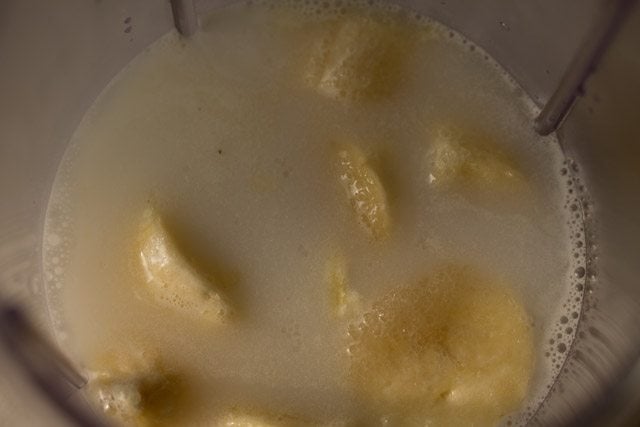 5. blend till  smooth.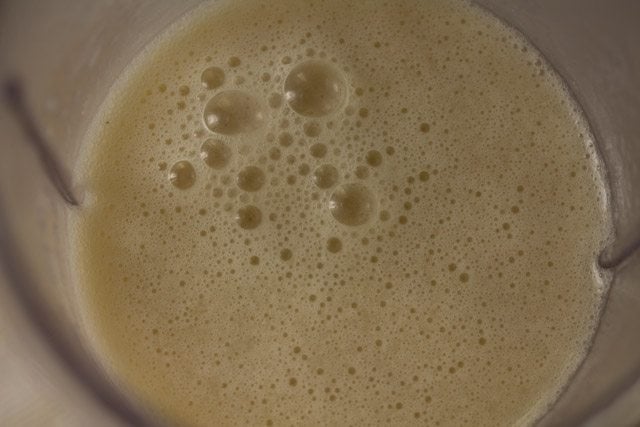 6. pour in glasses and serve banana milkshake. you can sprinkle some cinnamon or cardamom powder before serving.